Welcome, World Travelers! My Opinion About Virtual Queues Has Changed…Sort Of!
by James Coulter
It's been more than a year since I wrote my original review trashing Disney's virtual queues. When I wrote that piece, I only had two experiences with them and they were not positive.
My first time trying to use a virtual queue, boarding passes had already run out before I could open the app around the allotted time.
My second time using it had better luck, as the app claimed I was eligible for a boarding pass; but, either due to my phone or the park's buggy internet connection, I spent over 20 minutes staring at my phone before realizing all hope had been lost.
Since then, I had utilized the virtual queue system two more times. Both proved more positive as I was able to ride the long-awaited Guardians of the Galaxy: Cosmic Rewind during bothpark visits. (And any time I'm able to ride an attraction based on my favorite Marvel film franchise is a good one!)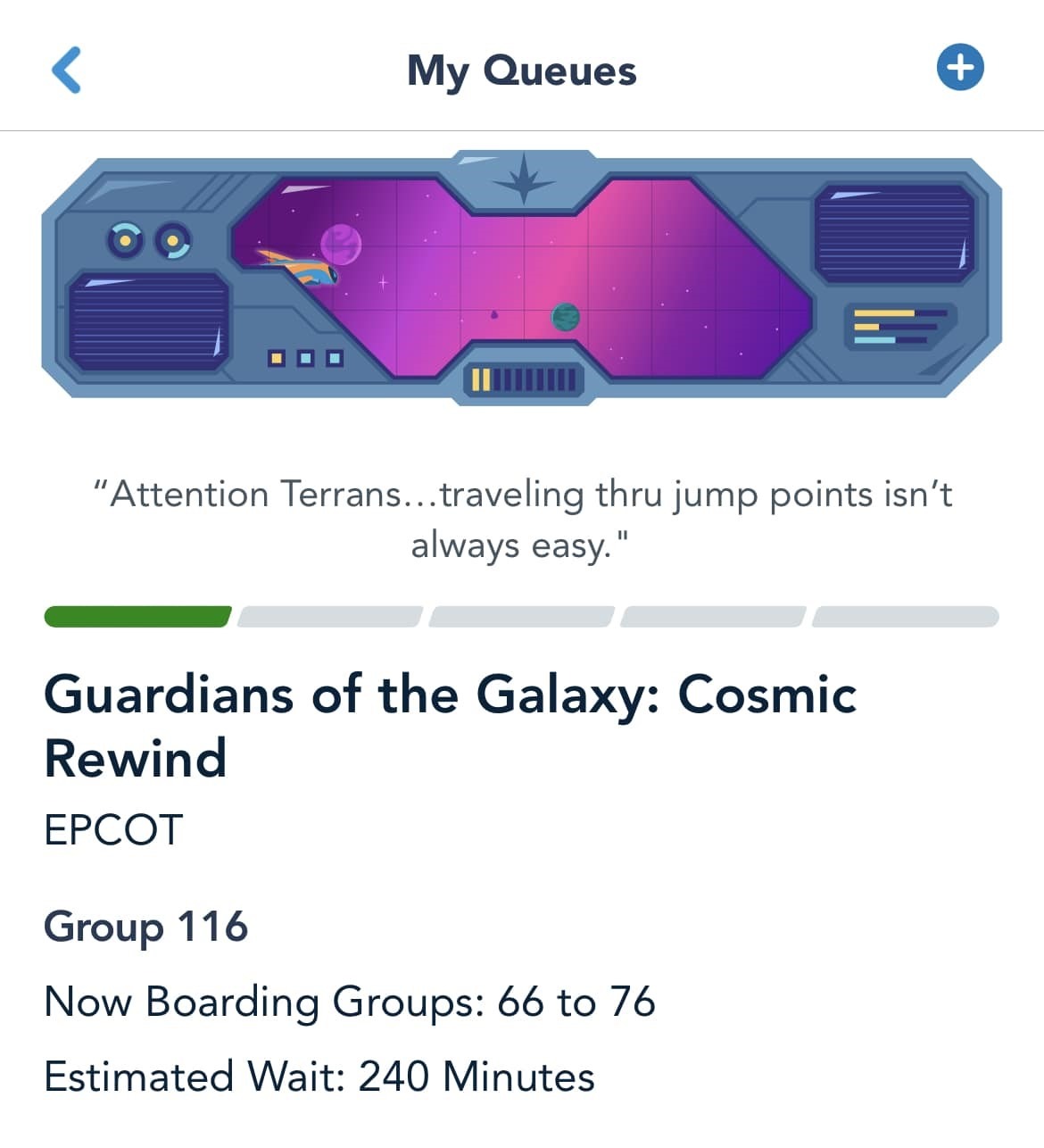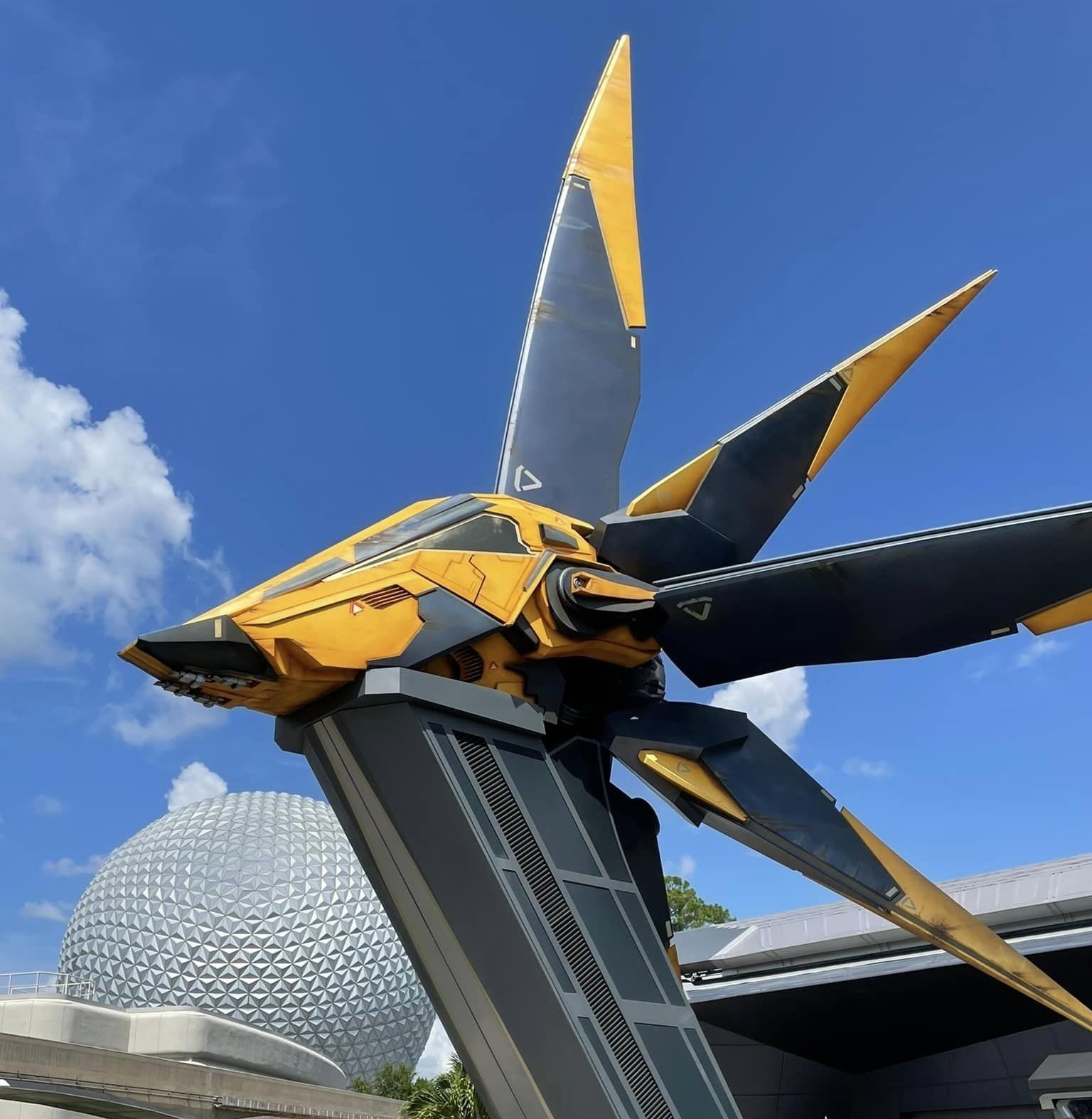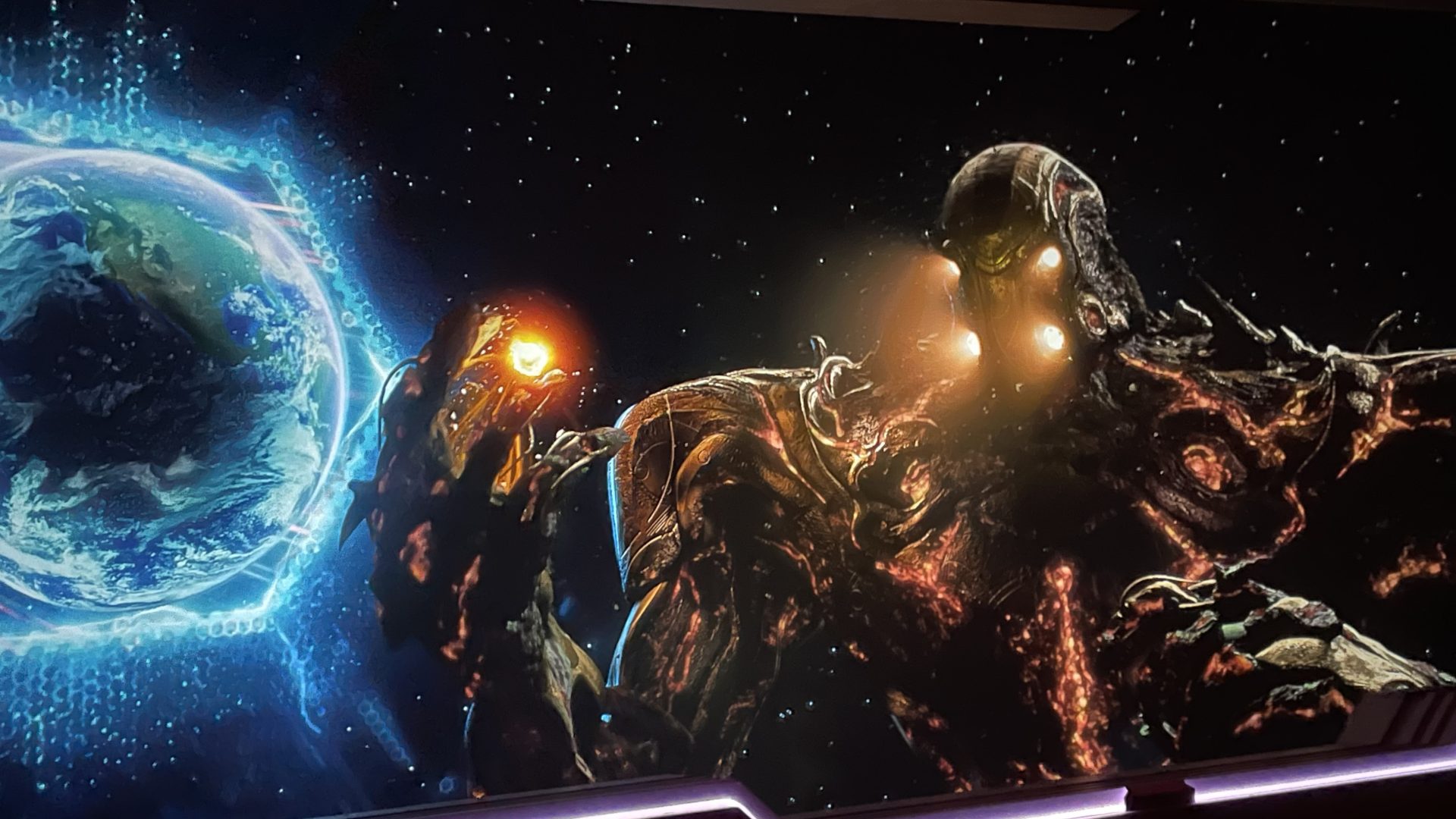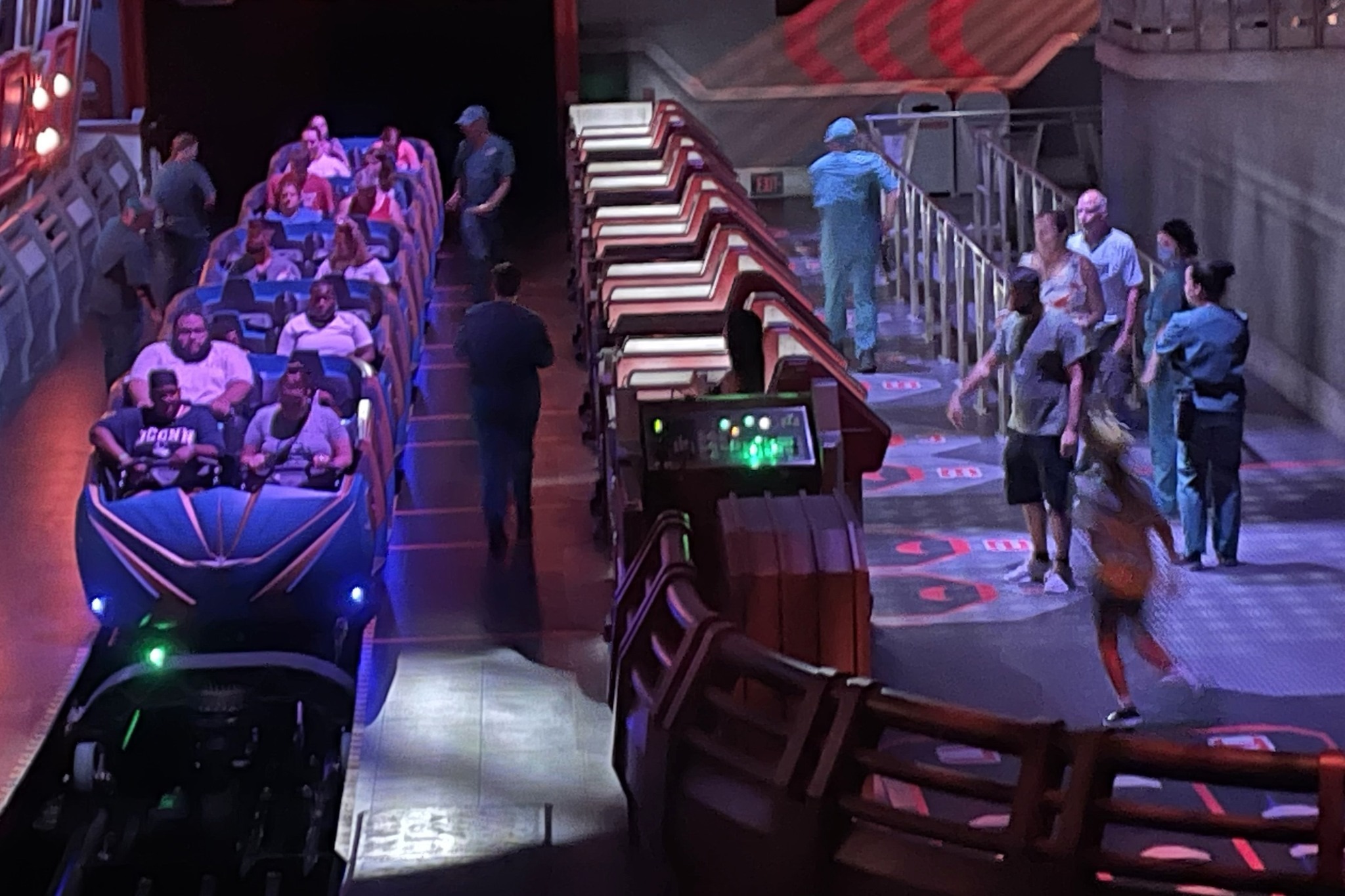 What most likely improved my chances both times with the virtual queue was my brand-new phone. Previously, I owned a six-year-old iPhone 6 that required being hooked up to a portable battery to keep it on life support.
Since then, my old phone has gone home to the big Apple Store in the sky, and I've replaced it with a brand spanking new iPhone 13 with longer battery life and a faster internet connection. So, it's a no-brainer that obtaining a virtual queue boarding pass proved easier and faster, thus improving my chances overall.
I've also implemented a better strategy. Around 10-15 minutes before the 2 PM opening window, I find a table at the Connections Cafe, buy myself a drink, and take a seat. Around five minutes beforehand, I open the app and start refreshing the window until 2 PM when the "board" button appears and I press it to reserve my place in a boarding group.
Obviously, a newer, faster phone and an effort to sit down and wait until the virtual queue opens have exceedingly improved my chances of getting a boarding pass and experiencing the attraction in question. (Which, as of now, is the best attraction in Epcot because it's based on the best Marvel movies!)
So, with all that said, has my opinion about virtual queues improved? To quote Pirate Captain from The Pirates! Band of Misfits: "Well yes, but actually no."
Personally, I can say the virtual queue is "good" because it's been a much better experience for me since the last few times I used it, and I owe those better experiences to having better technology and a strategy plan. But, objectively, I still stand by my previous opinions about the virtual queue system being bad…because it is!
I and many others have compared the virtual queue to a lottery system. While there is a slight chance you could "win big" and land a place in a boarding group to ride the hottest new ride, there's also a greater chance that you won't and you'll end up losing bigger. That makes the whole system feel unfairly rigged.
Sure, it's no big deal for me, an annual passholder who lives less than an hour away from Disney World and thus can visit the resort anytime I want and test my luck with the virtual queue system anytime I want; but for one-time guests who visit the parks less frequently, perhaps only once a year or even less than that, missing out on the latest attraction feels like a much greater loss.
Gee, if only there was a much different system for holding a place in line. Perhaps a reservation system where you can reserve a day and time to ride a ride at your convenience, maybe even days or weeks or even months in advance.
Oh, wait! That system already existed and it was called FastPass! Too bad Disney decided to scrap it and replace it with an inferior pay-to-play clone, Lightning Lane—because Disney wants more of your money! (No, I haven't used that yet and I don't plan to because I'm not rich!)
Yes, the FastPass system was by no means perfect. Kevin Perjurer on his YouTube channel Defunctland created an excellent feature-length documentary-style video about FastPassand its many flaws (https://youtu.be/9yjZpBq1XBE)–and in case you did not have the time and patience to watch an hour-and-a-half video, Polygon summarizes the main points: https://www.polygon.com/22798637/disney-fastpass-2021-disneyland-disney-world-defunctland
But give Fastpass some credit: at least when Fastpasses for a certain attraction ran out, a guest could still ride that attraction. Sure, they might have to wait in line an insanely long time to do so, but at least the option to ride it was still there. But unless you obtain your boarding pass as soon as the opening window for that attraction's virtual queue opened, you're not going to ride it.
Is there a hypothetical version of the virtual queue that could work better? Of course! But the current version has too many bugs and is a real crapshoot to use. If Disney insists on utilizing the virtual queue, it seriously needs to do better.