Local Polk County Teenager Competes In Finals At 2022 NBHA Open and Senior World Championships
By Allison Williams
Photos provided by Stephanie Randell & Selena Buck
Hayleigh Rodgers is a local 13-year-old who has grown up in Polk County. She grew up in Lake Wales and now resides in Winter Haven. She has always loved the outdoors and has a special place in her heart for animals.
When she was just six years old, her interest for horses emerged. She trained for about a year and a half and by the age of eight, she was competing.
The finals for the 2022 National Barrel Horse Association (NBHA) Open and Senior World Championships took place this past weekend at the National Fairgrounds in Perry, Georgia.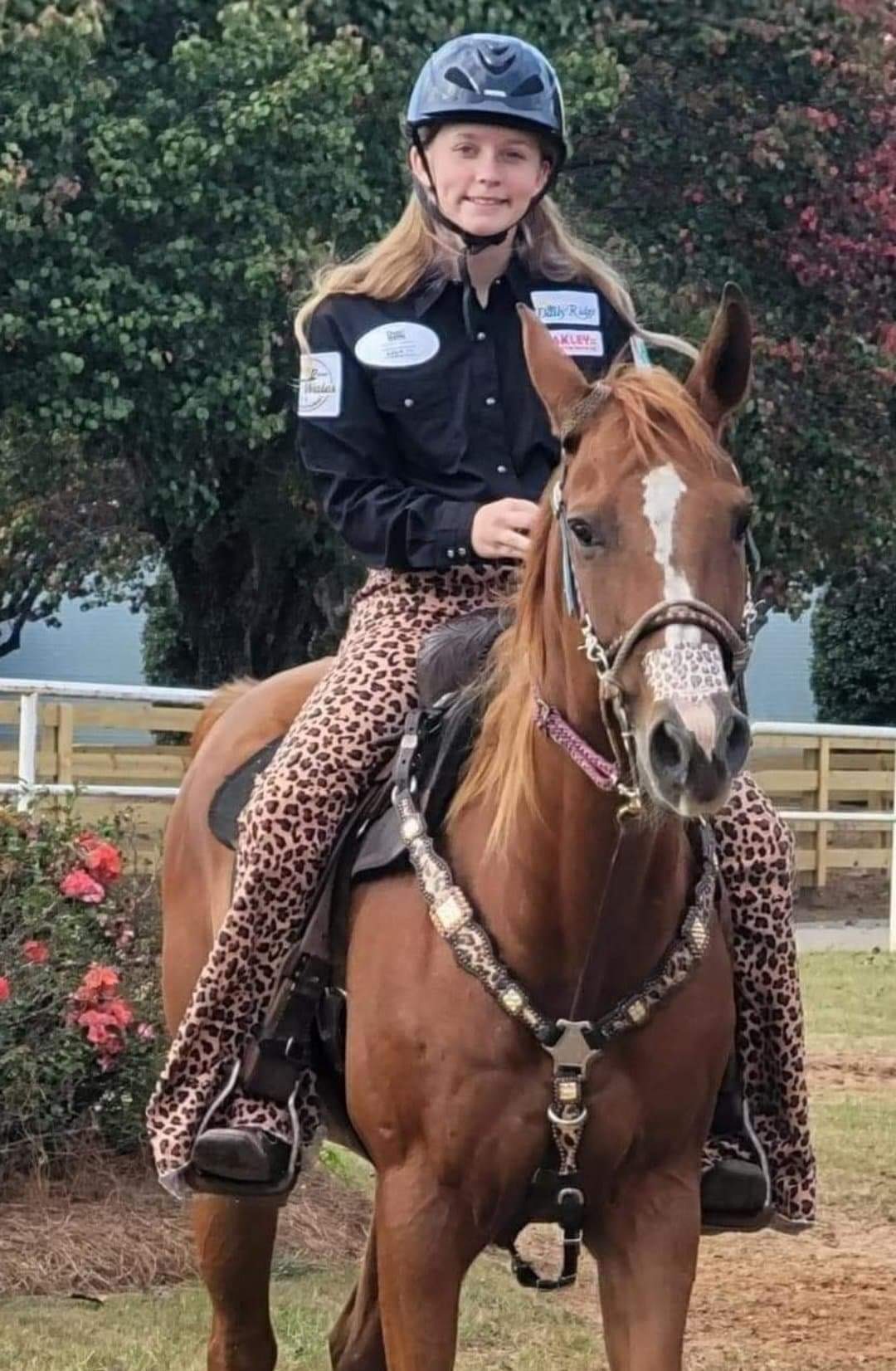 Hayleigh did a lot of preparing for finals. The sweepstakes took place the first Sunday they were in Georgia. This was a separate race that they decided to enter so that her horses could get some practice runs in and get used to the environment and get a feel for the arena.
Hayleigh currently has two horses that she competes with. Reba, her female horse, has been with her for about five years competing. Diesel, her male horse, has been with her for less than a year.
Sweepstakes results (Sunday, Oct. 30)
Diesel: Ran a 16.0

Though Diesel did not place, he had a great run.

Reba: Ran a 16.6
Round 1 of World Championships (Monday, Oct. 31)
Diesel: Ran a 15.9

Placed 4th in 3D in the Troxel Helmet Sidepot

Placed 1st in 3D in the Youth Sidepot

Reba: Ran a 16.1 in 4D

This run qualified Reba for finals, placing 7th in the 4D
Round 2 of World Championships (Wednesday, Nov. 2)
Diesel: hit first barrel – scored a 'no time'

Diesel was then sent to redemption round on Friday

Reba: Ran a 15.7 in 3D
Won $284
Redemption Round of World Championships (Friday, Nov. 4)
Diesel: Ran a 16.0

Though it was not enough to qualify finals, Hayleigh wad very proud of him for how he did on his first time there with her at the championships.
Finals of World Championships (Saturday, Nov. 5)
Reba: Ran a 15.8
Did not place but was a wonderful experience to have Reba qualify for finals
After all was said and done, Hayleigh and her horses walked away with a finalist buckle and around $2,300 (six checks). She was very proud of her horses.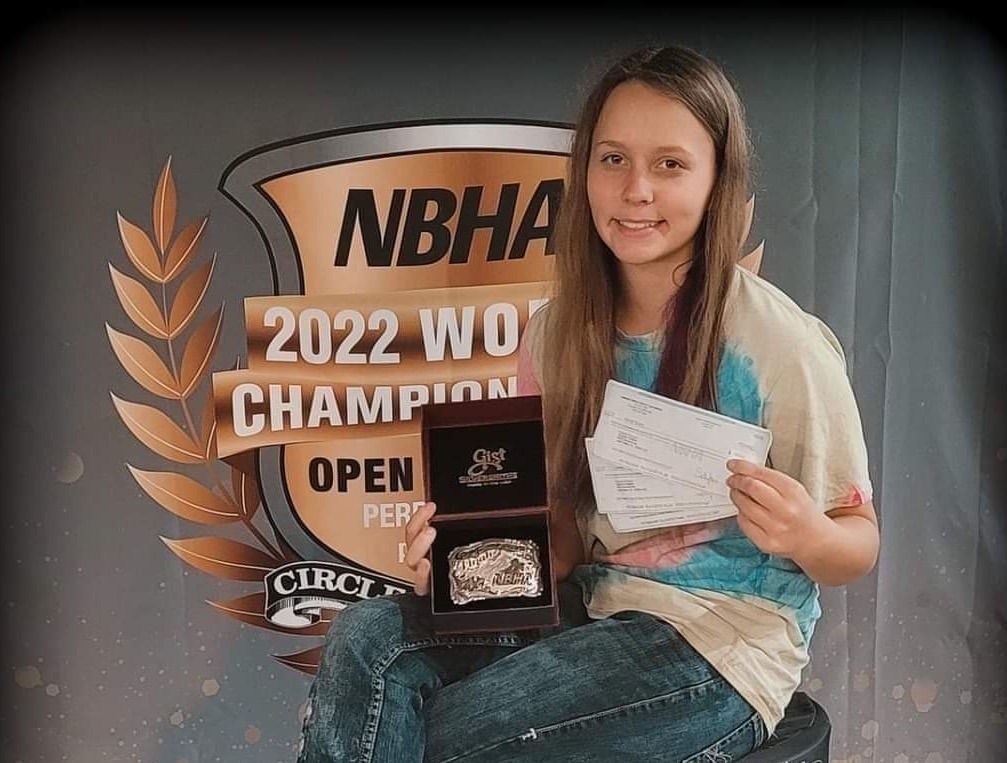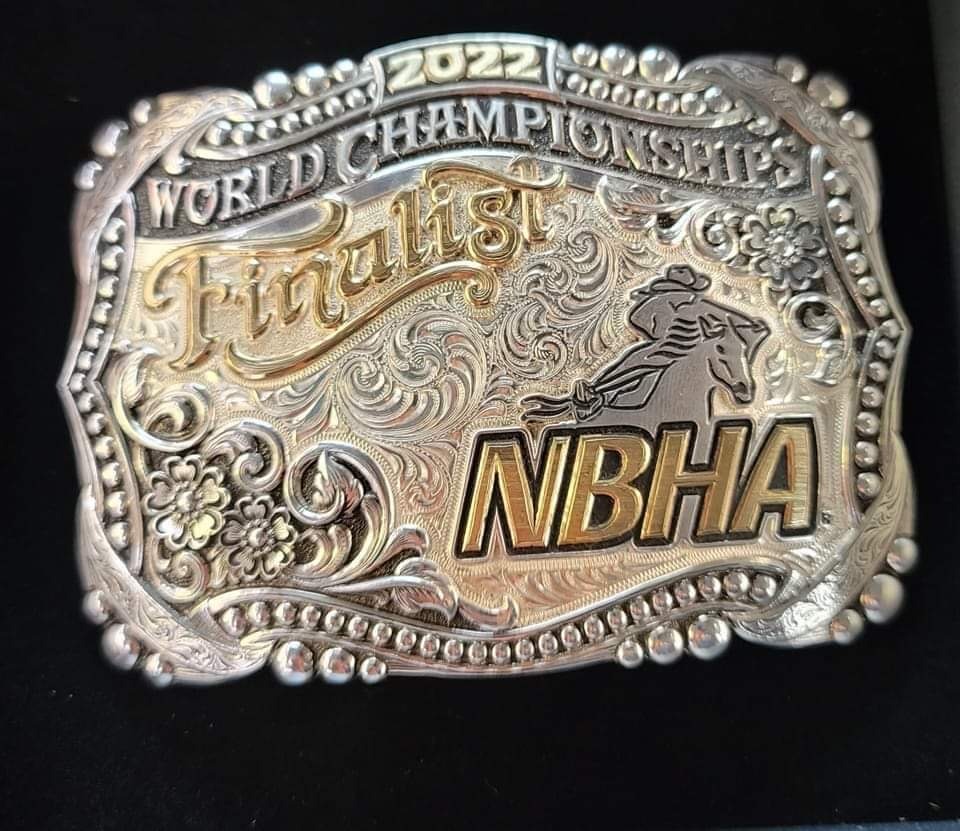 Hayleigh enjoys barrel racing with her two horses, Diesel and Reba. This is what she did at the World Championships. She also enjoys occasionally taking her horses to fun shows where they use poles and race in speed events. She does this sometimes for fun on the side.
"My favorite thing about barrel racing is probably spending time with the animals and being outside," Hayleigh said. "I like a whole bunch of animals, so it's really fun to spend time with them. I have been training with my coach Holly Calhoun for the past five years in Bartow, Florida. I like the feeling of the adrenaline before you go run your horse. It's great."
Hayleigh's grandmother Stephanie Randell is very proud of Hayleigh and of the horses. It is not easy working with horses and it takes a lot of hard work and dedication.
"A lot of people just think you jump on a horse and you ride but when you have performance horses like we do, there's a lot that goes with it," Randell explained. "You have a farrier, you have a chiropractor who has to adjust the horses. You have to keep them up to date with the vet."
Performance horses go through a lot of training and take a lot to remain healthy and race-ready.
Randell added, "They run really hard, and going around those barrels, they're bending and pushing just like a human does. They get put out and they have to be adjusted and put back in place or else they get very sore."
Along with taking good care of the horses, Hayleigh also has to keep up with her studies, being a school student. This past semester she was able to maintain all A's and B's. She is able to balance her school work and her horse competitions well.
Next up for Hayleigh is a NBHA Show on November 26 in Wauchula. When she competes in these shows each month, they are what earns her points and qualifies her for larger events, such as the Open Worlds or Youth Worlds.
Currently, Hayleigh sits in 1st place for the Youth in her district for the NBHA. She looks forward to having Reba and Diesel continue to compete alongside her in the future.
Makayla and Kiley Buck are also Polk County teens who competed in the World Championships. Makayla has been riding since the age of 8 and started competing in barrel racing just a year later. Kiley started competing when she was age 9.
Makayla, age 13, placed 2nd in the 5D in round 2 with a time of 16.715. She made it into the finals but was bumped down out of the money with a time of 16.354. She placed 30th in the 4D.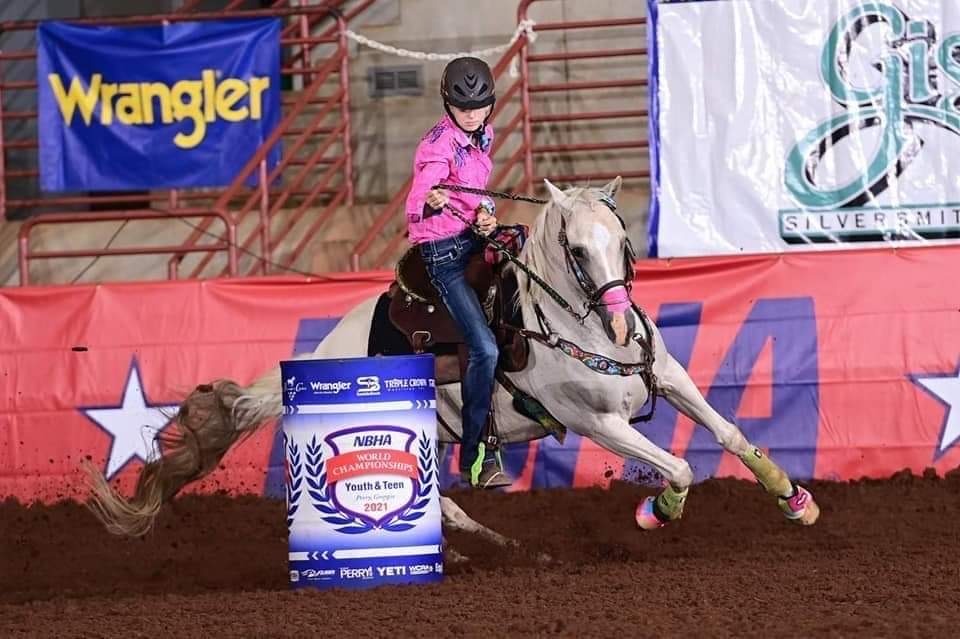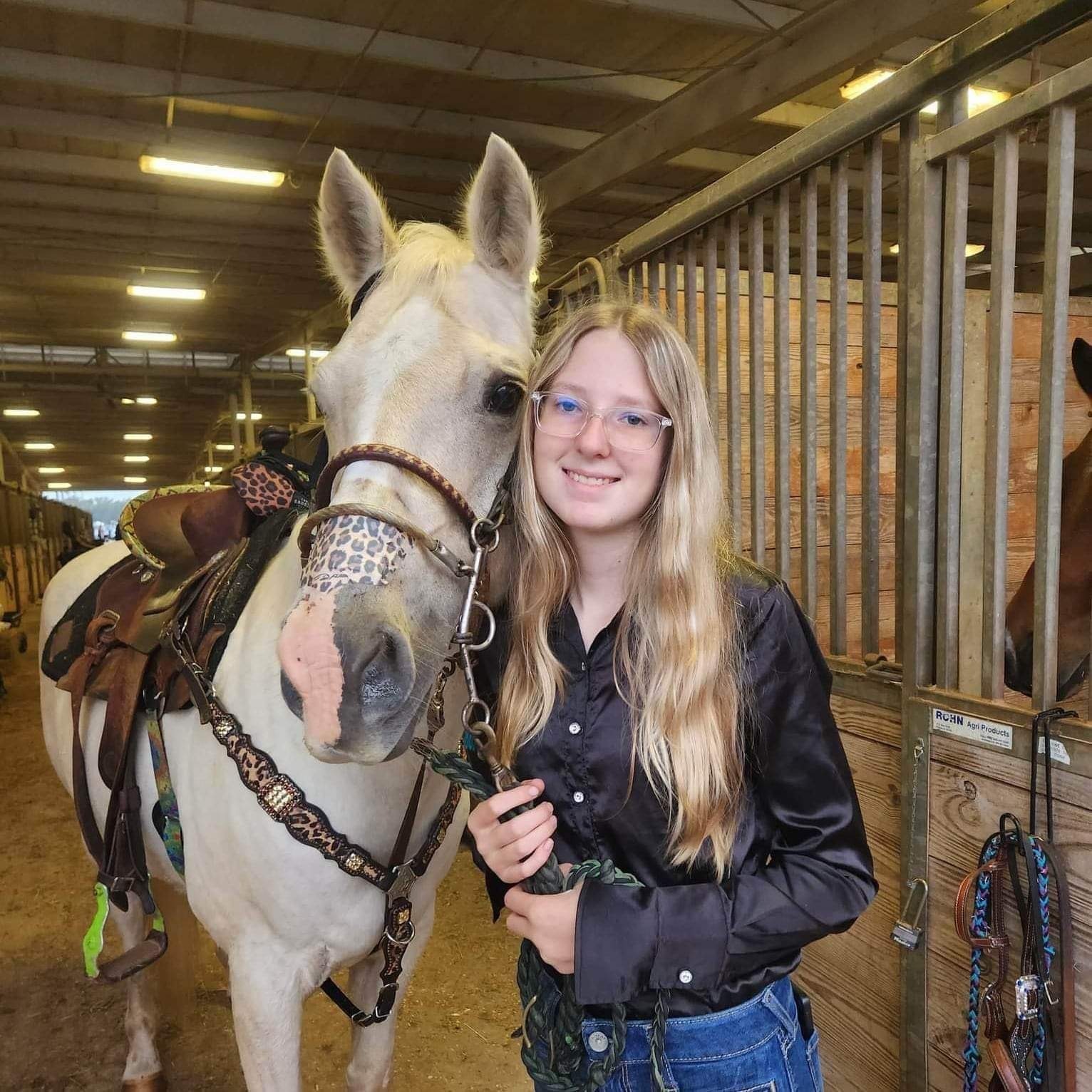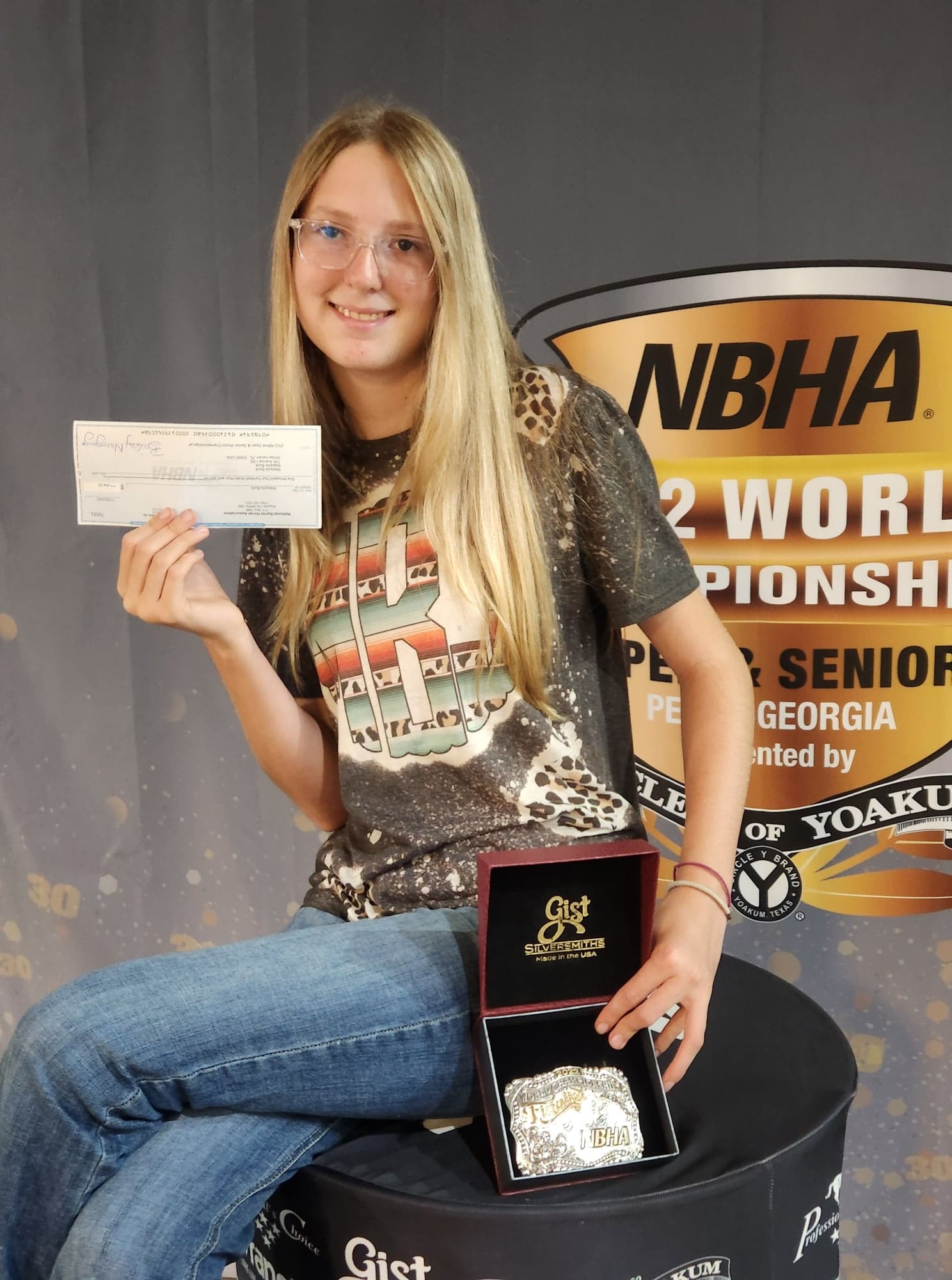 Kiley, age 18, placed 54th in round one in the 2D.
She was 90th overall fastest out of 840 riders.
Like Hayleigh, these sisters also love the sport.
"My favorite part of competing is when we go out there and have an amazing run" Makayla said. "We work so hard at home, and it's a wonderful feeling when it all comes together. Outlaw is an amazing horse and my best friend."
Her sister Kiley said, "In October of 2019, I became the lucky owner of my horse, Grace. Because she was a high-strung three-year-old, it took a while to figure out each other. After a lot of work with blood, sweat, and tears, here we are at NBHA world, and she placed in the top 90 fastest runners out of 840 riders. This is why I like to compete. We lay all our hard work out there and can have a great time. Although every run isn't perfect and mistakes happen, I am just so proud of how far we have come and can't wait for our future together!"