You Won't Believe What These First Responders Did to be Recognized at the Awards Luncheon
by James Coulter
From an officer who nearly took his life tracking down a murder suspect to firefighters who rescued baby kittens out of the sewer, several first responders were honored for their service at the First Responders Awards Luncheon, hosted by the Northeast Polk County Chamber of Commerce.
The luncheon was hosted at the Tom Fellows Community Center in Davenport on Thursday. The meal was catered by the Catering Company, and the event sponsors were the Low Payment Kings and AdventHealth.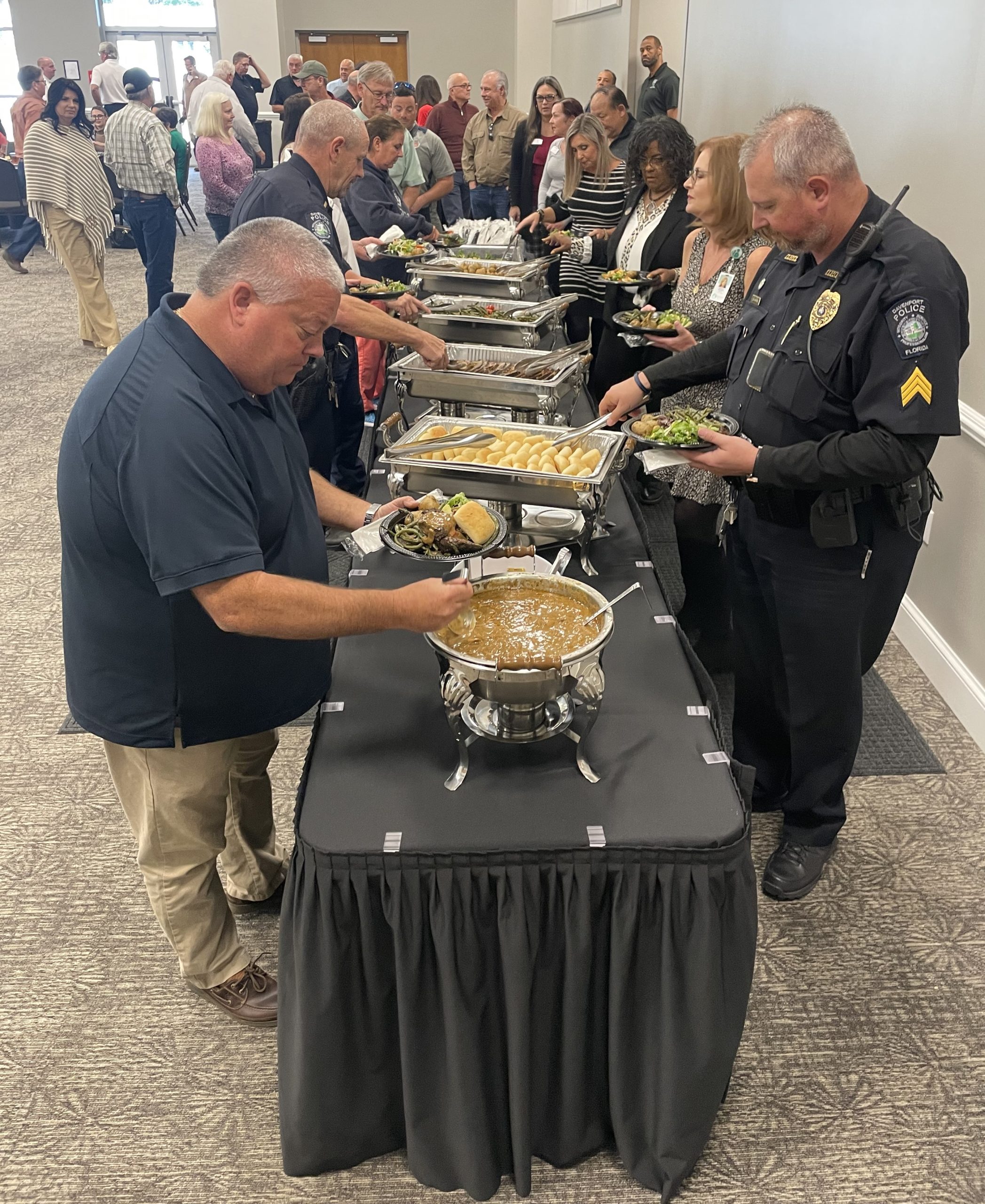 Six awards were conferred to six first responders including law enforcement officers, firefighters, and paramedics for their acts of bravery and heroism on the job. The six recipients were as follows:
Officer Gedrick Vargas – Haines City Police Department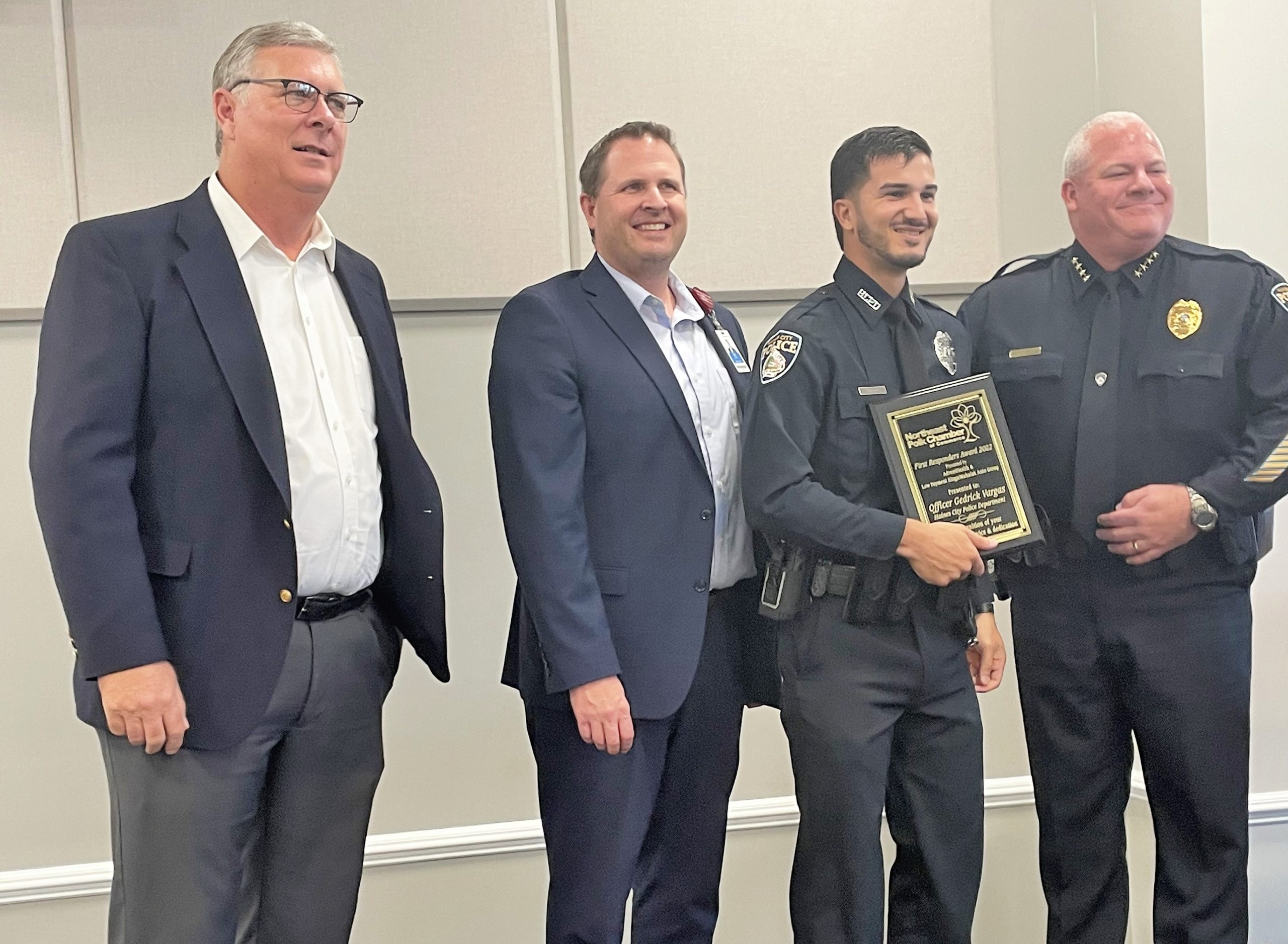 On Feb. 18, Officer Vargas responded to a call of a reported robbery near Paterson Road along Highway 27. The elderly victim had sustained several stab wounds, and the suspect had fled in the victim's Toyota Matrix and heading northbound on Highway 27.
Officer Vargas pursued the suspect after they had refused to stop for a traffic stop. Knowing that the suspect could potentially cause harm to others, Officer Vargas passed the suspect's vehicle, placed his control car in front of it, and applied the brakes until the suspect's car stopped.
"It was only the efforts of Officer Vargas, as well as the men and women of law enforcement, that this murder suspect was stopped and arrested within a short time of the crime," Chief Greg Goreck of the Haines City Police Department said. "It was because of the courage such as what he displayed in this incident that makes us proud of our agents every day."
Lt. Cody Lefsetad and Firefighter Zack Caballero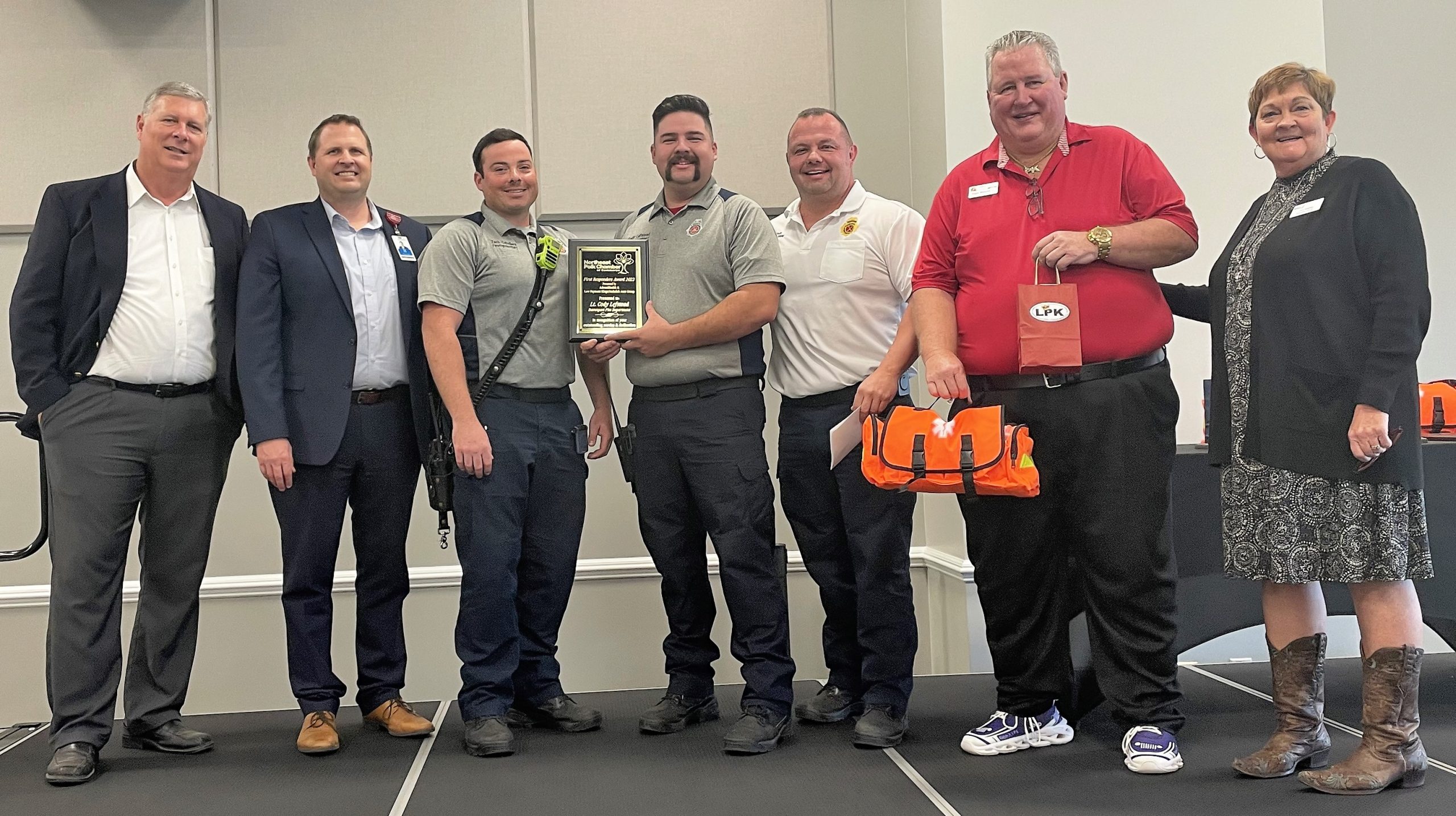 A local toddler had decided to bathe five newborn kittens in the toilet and flush it afterward. Lt. Lefsetad and Firefighter Caballero were called to the scene. Using their technical know-how, they were able to fish three kittens out of the toilet and rescue the other two trapped in the sewer system.
"From a fire department standpoint, one thing that helps you through your career is aptitude, being a jack of all trades," Captain Jeremiah Gilley of the Davenport Fire Department said. "Because of how they handled the call and their technical know-how, they made a good memory for the toddler rather than a bad one."
Justin Sanchez-Estrada and Paramedic Daisy Smith – Polk County Fire Rescue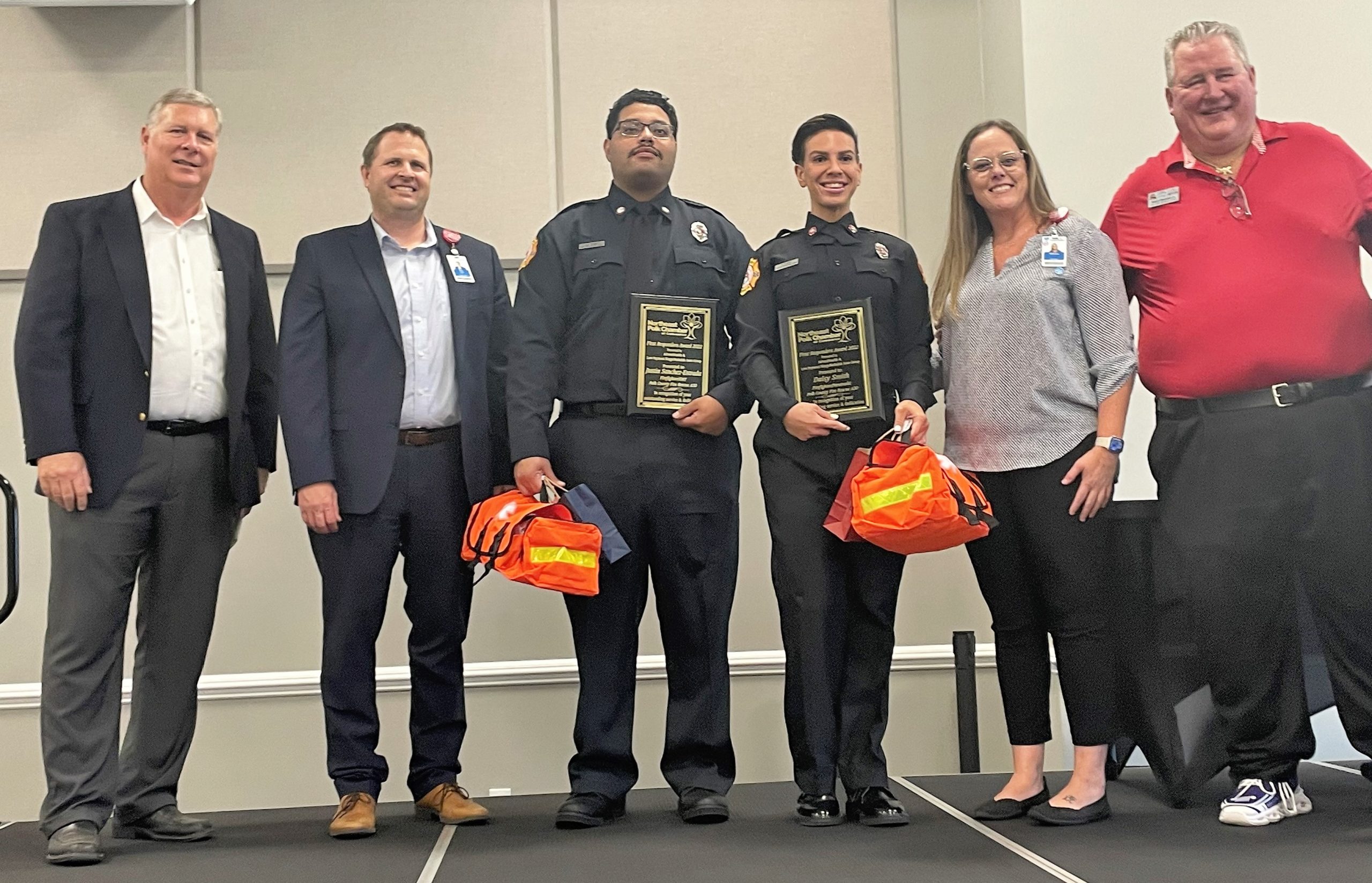 Both paramedics brought in a 56-year-old man suffering from a stroke. Because of planning and their fast response, they were able to provide him with lifesaving care in less than 20 minutes, a record for their department, Katrina Rinconeno with AdventHealth said. Both serve as a testament to how PCFR provides excellent care and service through meticulous planning for such scenarios.
Captain Larry "Catfish" Davis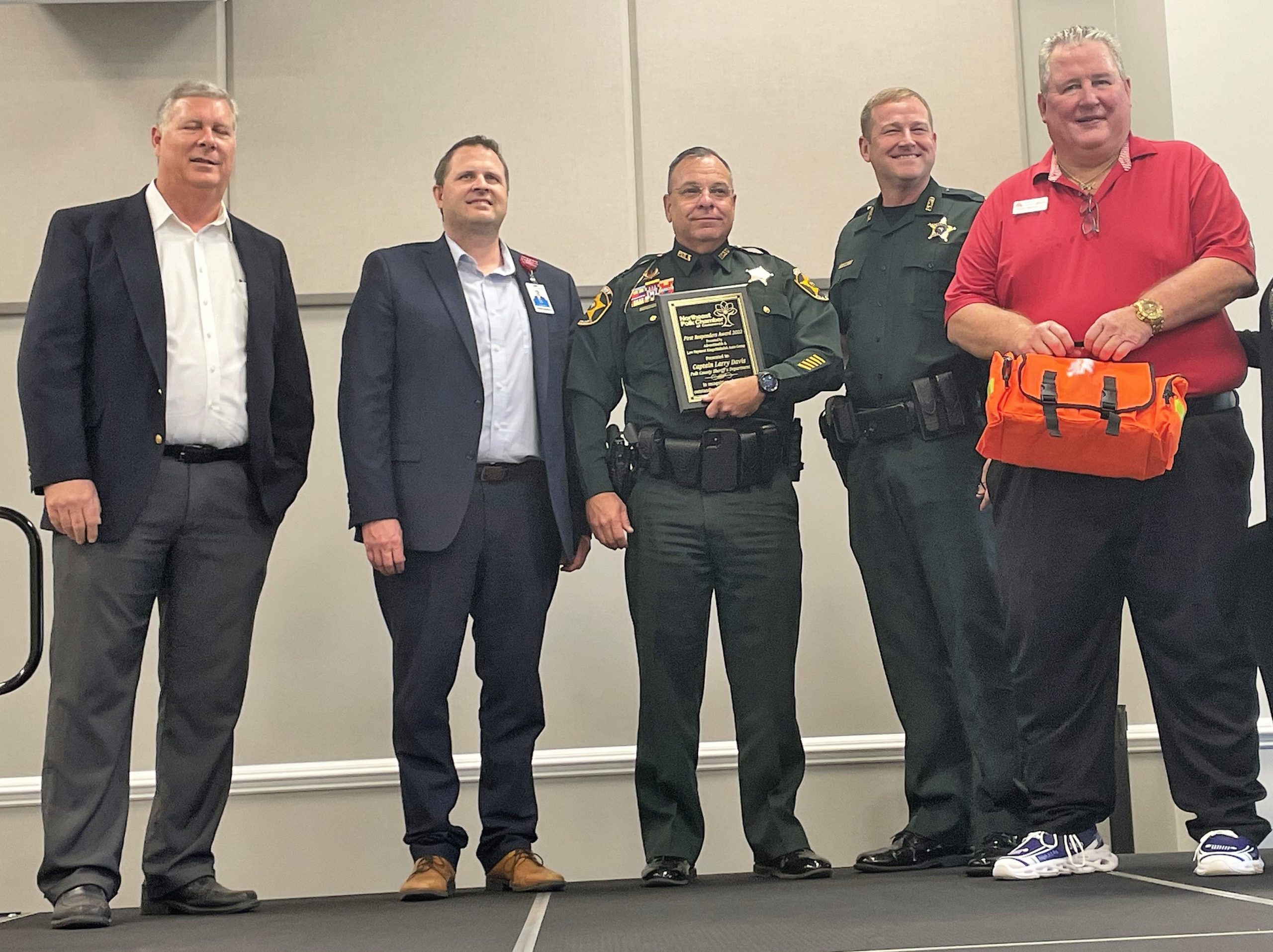 Naming one accomplishment from this law enforcement officer and his two-decades-long career. He currently serves as a commander for his district in Davenport. While he certainly has taken on more administrative duties, he remains a "boots on the ground" man of action, Major Bart Davis of the Polk County Sheriff's Department.
"He sees the need for a strong capable reliable and dedicated leader in our community," he said. "Not one specific instance that makes him a hero, it is a culmination of experience that makes him one."