Local Teenager Donates Trophy To Polk County Sheriff's Office In Honor Of Fallen Deputy Blane Lane
By Allison Williams
Photos provided by Britni Wheeler
On October 4, Deputy Blane Lane with the Polk County Sheriff's Office died in the line of duty.
Local teenager Carsen Holt was the winner of the Mini Cup Feature Race that took place at the Auburndale Speedway on October 15 and donated his trophy to the Polk County Sheriff's Office in honor of Deputy Lane.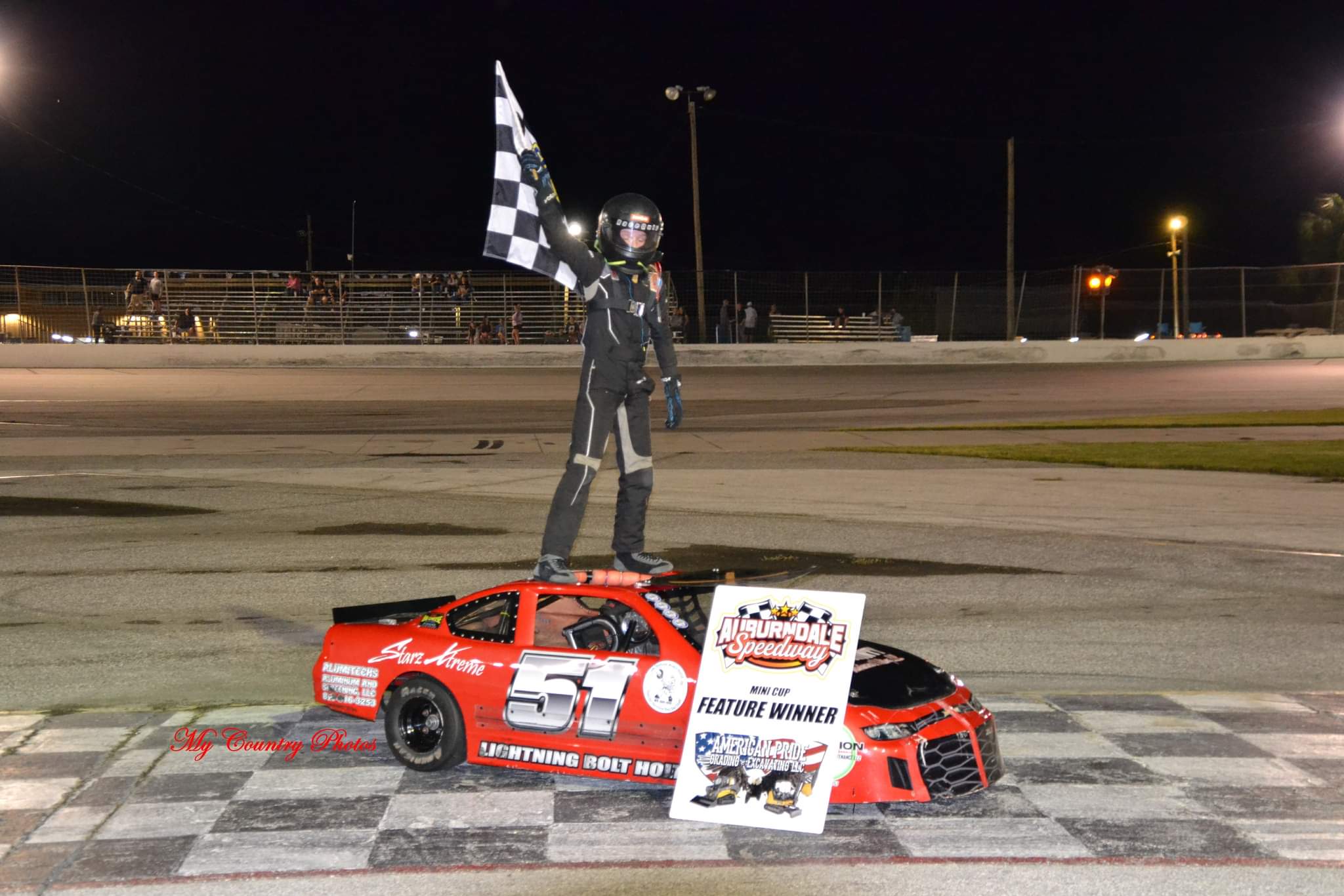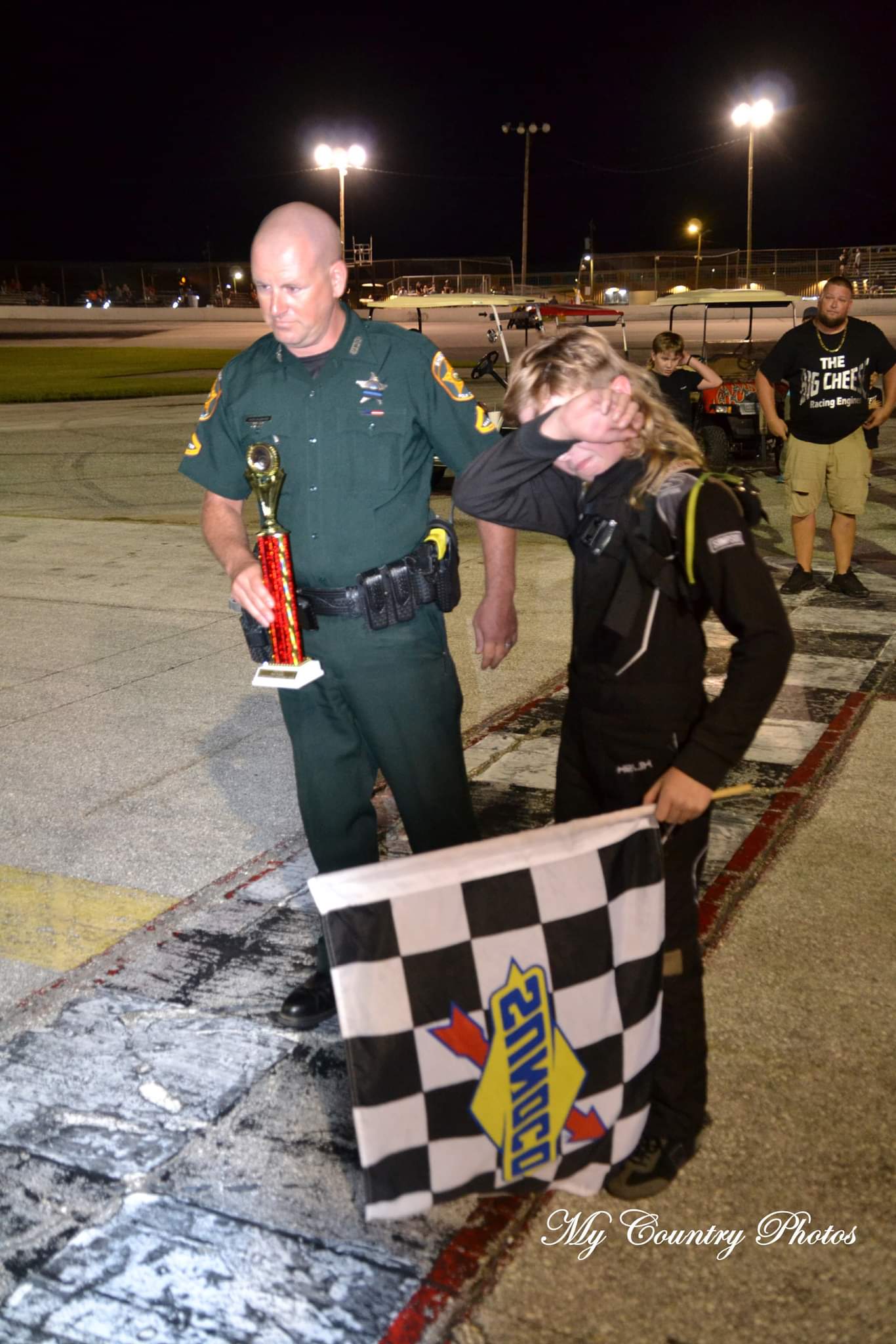 Holt has always had a passion for what he does and felt inspired to donate his trophy. He has always been interested in racing. At just two years old, he drove for the first time.
"His passion for driving started when he was two years old driving his first ATV, and he has been driving ever since," Holt's mother Britni Wheeler said. "He started racing in August of 2020 when he was 10 years old."
Holt finished first place in the Mini Cup Feature Race over the weekend and currently sits in first place for points for the 2022 Championship.
Shortly after winning, Holt was interviewed at Victory Lane and decided to donate his trophy to honor fallen Deputy Blane Lane. He did this out of appreciation and respect for the Polk County Sheriff's Office and family of Deputy Lane.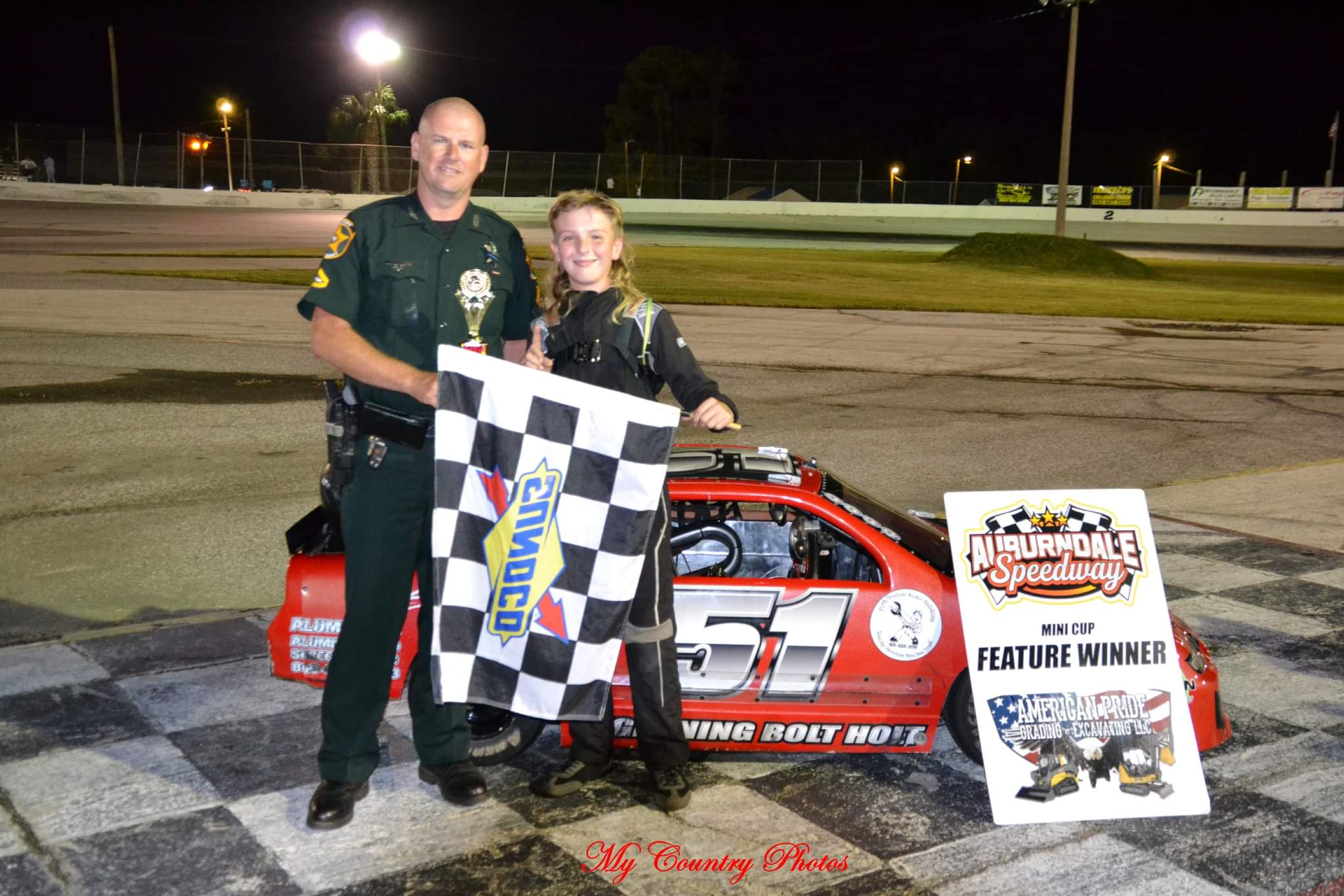 "To me, Grady Judd and all of the PCSO are the best," Holt said. "I felt bad for the family who lost their loved one, and I wanted to donate my trophy to show my appreciation to Blane's family and for all of our officers that risk their lives every day for our protection."
At just 13 years of age, Holt showed tremendous respect for law enforcement, the community and for the family of fallen Deputy Lane with his selfless act.
Holt hopes to have a bright future ahead and continue following his dreams. He hopes to become part of the Pit Crew for NASCAR one day.
"My favorite thing about racing is winning," Holt said. He added, "'If you ain't first, then you're last.- Ricky Bobby.' That's kind of a joke; my favorite thing about racing is the adrenaline I get every time I am on the track, and I like a challenge."
With many races ahead, Holt would love to see the support of his community. His next racing event is this weekend at the Auburndale Speedway. The race will take place on October 22 at 7:00 p.m.
For those who have time, the family would love for community members to stop by and say hi to this young man in action doing what he loves best, racing.