Buckler Arts and Crafts Fair Once More Decks The Halls in Lakeland
by James Coulter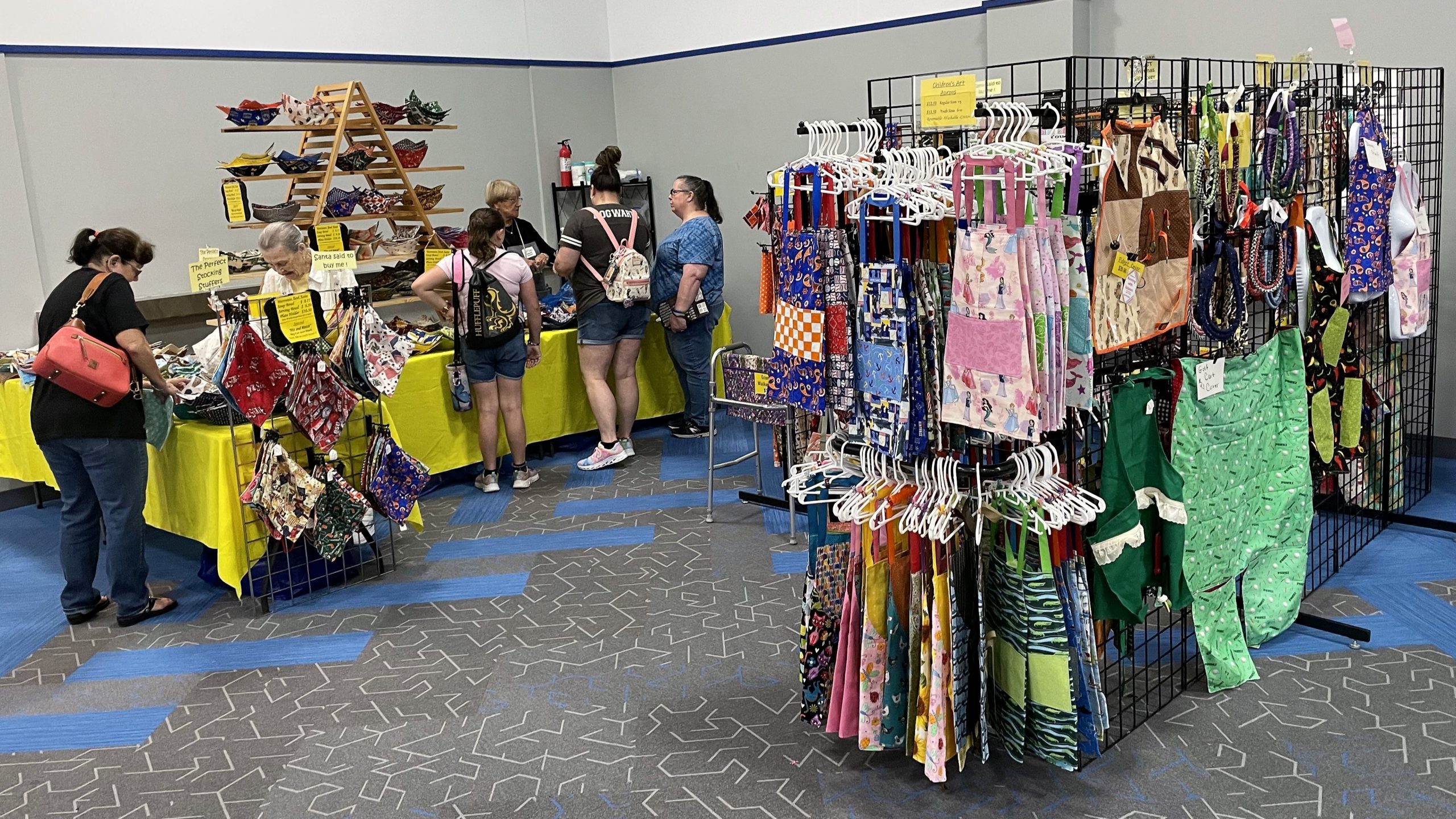 The past two years have proven to be troubling times. Theseuncertain times have left many people feeling miserable and depressed. Elle Noble knows this fact full well, and she wanted to do something about it.
"I was hanging around people who were not always in a good mood," she said. "Everywhere I went, people were not happy. So, I thought I needed to do something to make people happy. So, I started making gnomes."
The owner of Gnome Sweet Gnomes, Elle has been making homemade gnome dolls for the past year. She makes them for any occasion, from Halloween to Christmas, and with clothes of all styles and colors.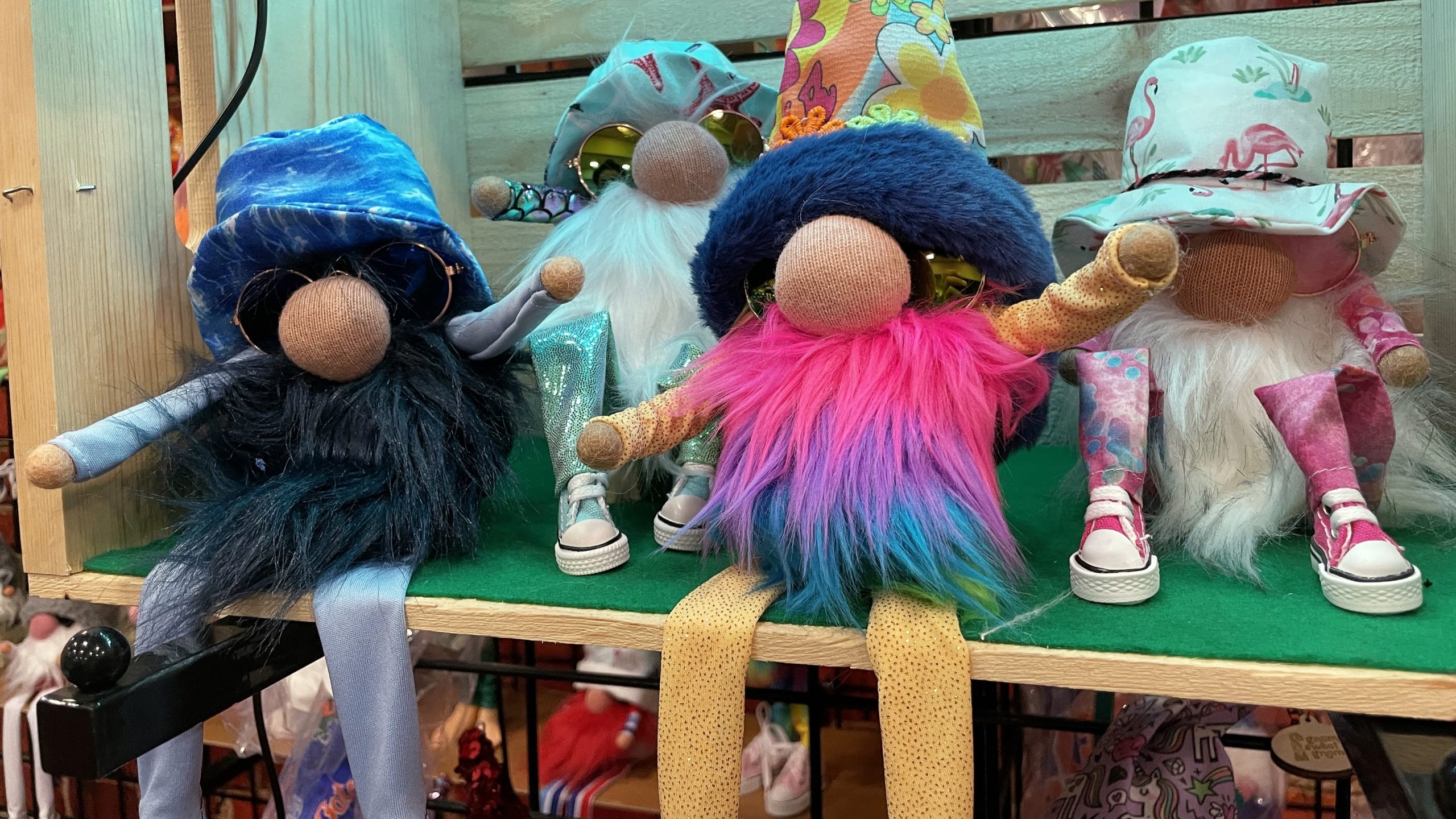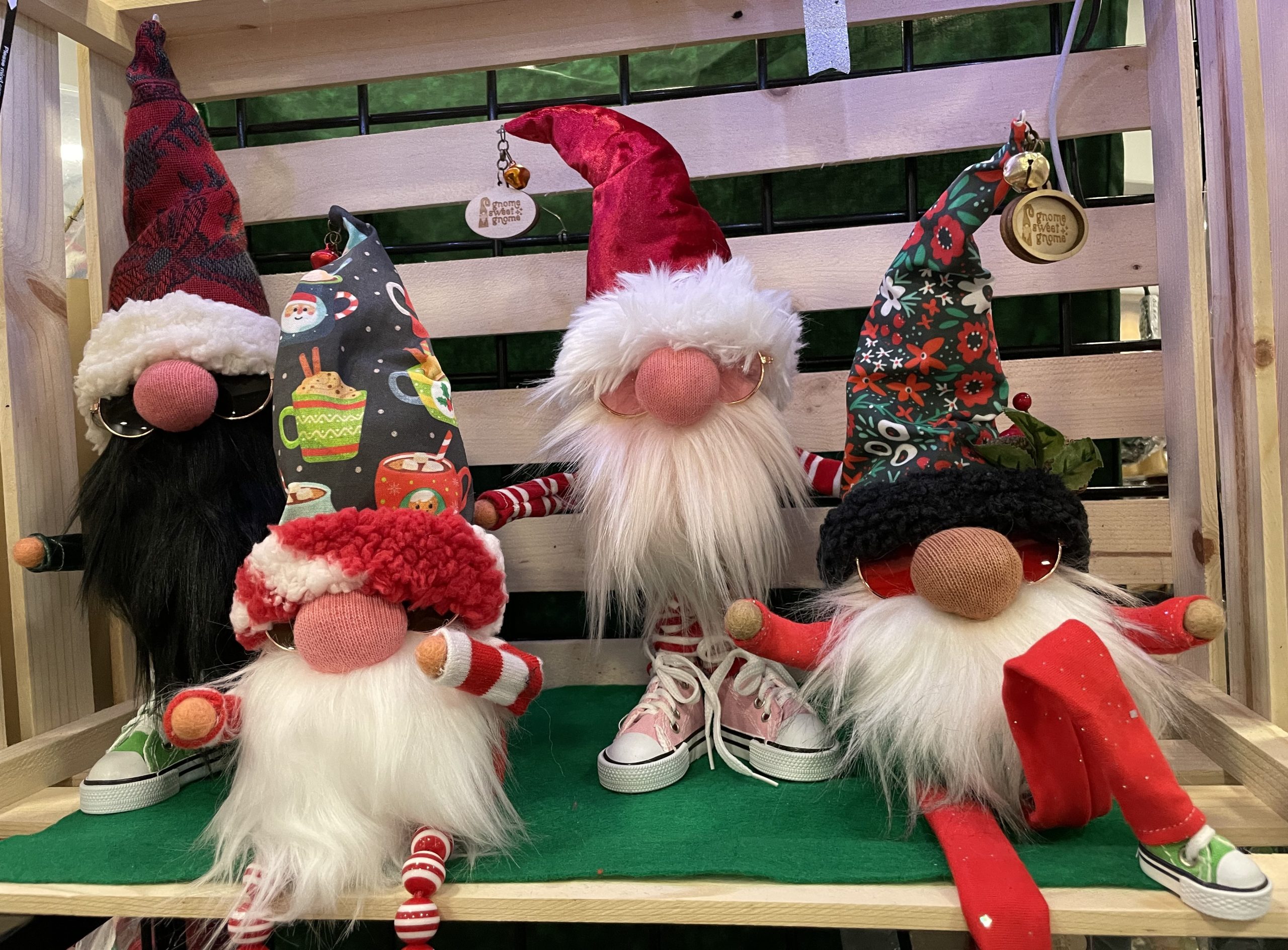 With their eyes hiding under their pointy hats and big noses poking out of their beards, these gnome dolls have whatever expression the person looking at them imagines. They can be happy or grumpy, silly or serious. But no matter what, they always make people feel good, Elle insists.
"They just make me happy," she said. "They make people laugh and they make people smile a lot and that makes me happy."
Elle Noble and her husband Tim were one of the vendors who attended the annual Buckler Arts and Crafts Fair at the RP Funding Center this weekend. This show was the third Elle had attended. She loves being able to mingle among customers and vendors. She especially loves seeing the happy expressions of customers when they look at and buy her gnomes.
"I like to take time to make it a great experience," she said. "Even if you don't buy one, I think it makes people feel good. [For] the first few seconds, they forget about everything else. It is meeting the people and watching people enjoy the things that I made for them."
From homemade wreaths and snowman dolls to custom tumblers and mugs, anything and everything was on display at the Buckler Art and Craft Fair in Lakeland. Buckler Events host many similar events in the state of Florida throughout the year.
Nikki Tedford attended to promote her business, NT Designs, where she makes custom stainless-steel tumblers. From Harry Potter to Disney and Marvel, she loves to make her tumblermugs based on what is hot in popular culture. She even makes children's size tumblers, as those sizes are rarely made.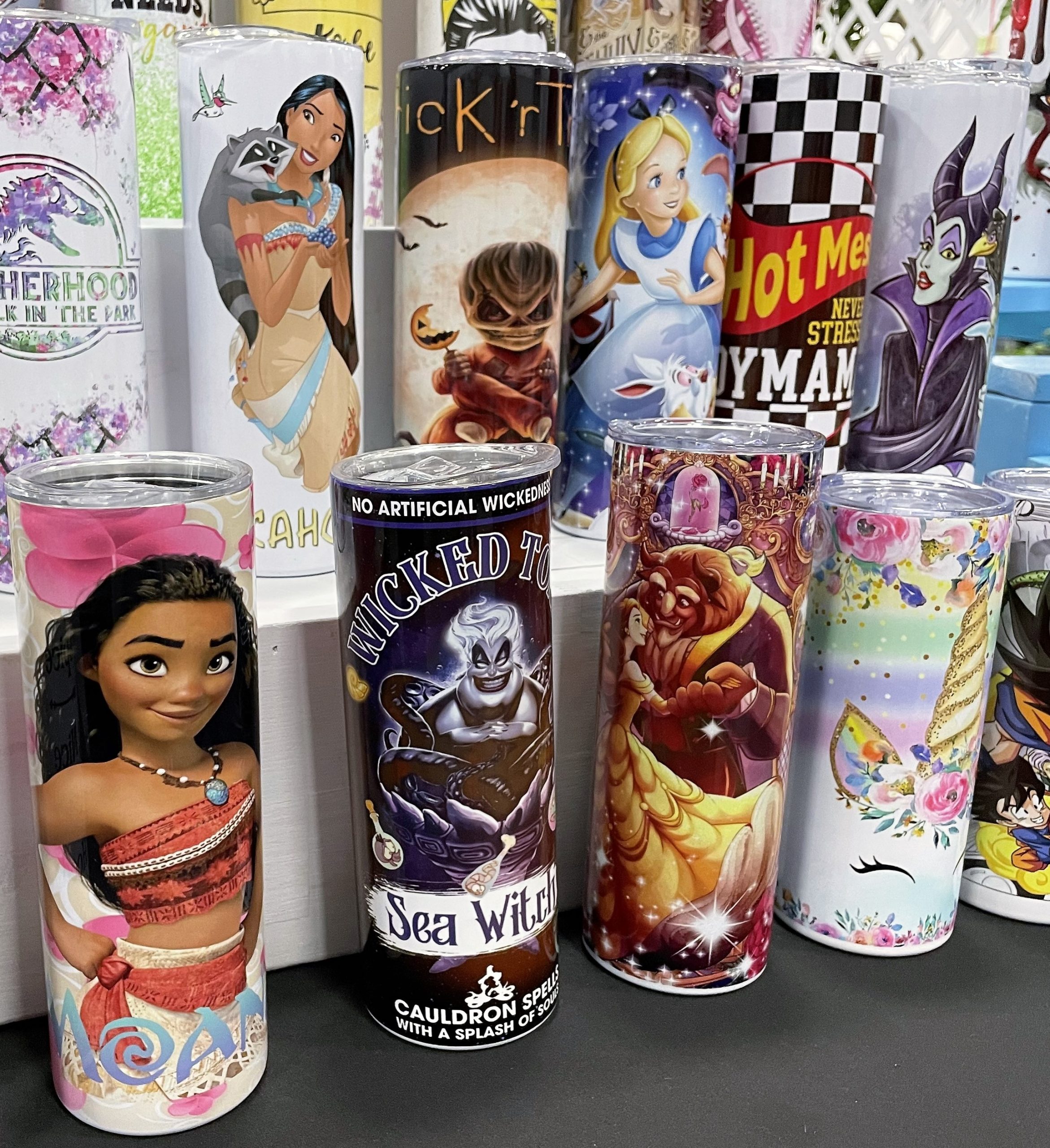 She runs her business from Old Town in Kissimmee. She has attended other Buckler Events like one out of West Palm Beach. The Lakeland show was slightly slow, but she attributed that slight inconvenience to the brewing storm. Otherwise, she appreciated being able to meet and mingle with customers and share her love for Disney.
"I love Disney, and Disney loves me," she said.
Cindy Liss, the owner of Sparks of Vintage, helped get everyone into the early holiday spirit by showcasing her homemade ornaments. Most of them are repurposed from little Golden Books illustrations. She often finds these books in antiques and thrift stores. She then repurposes them for ornaments, jars, and boxes.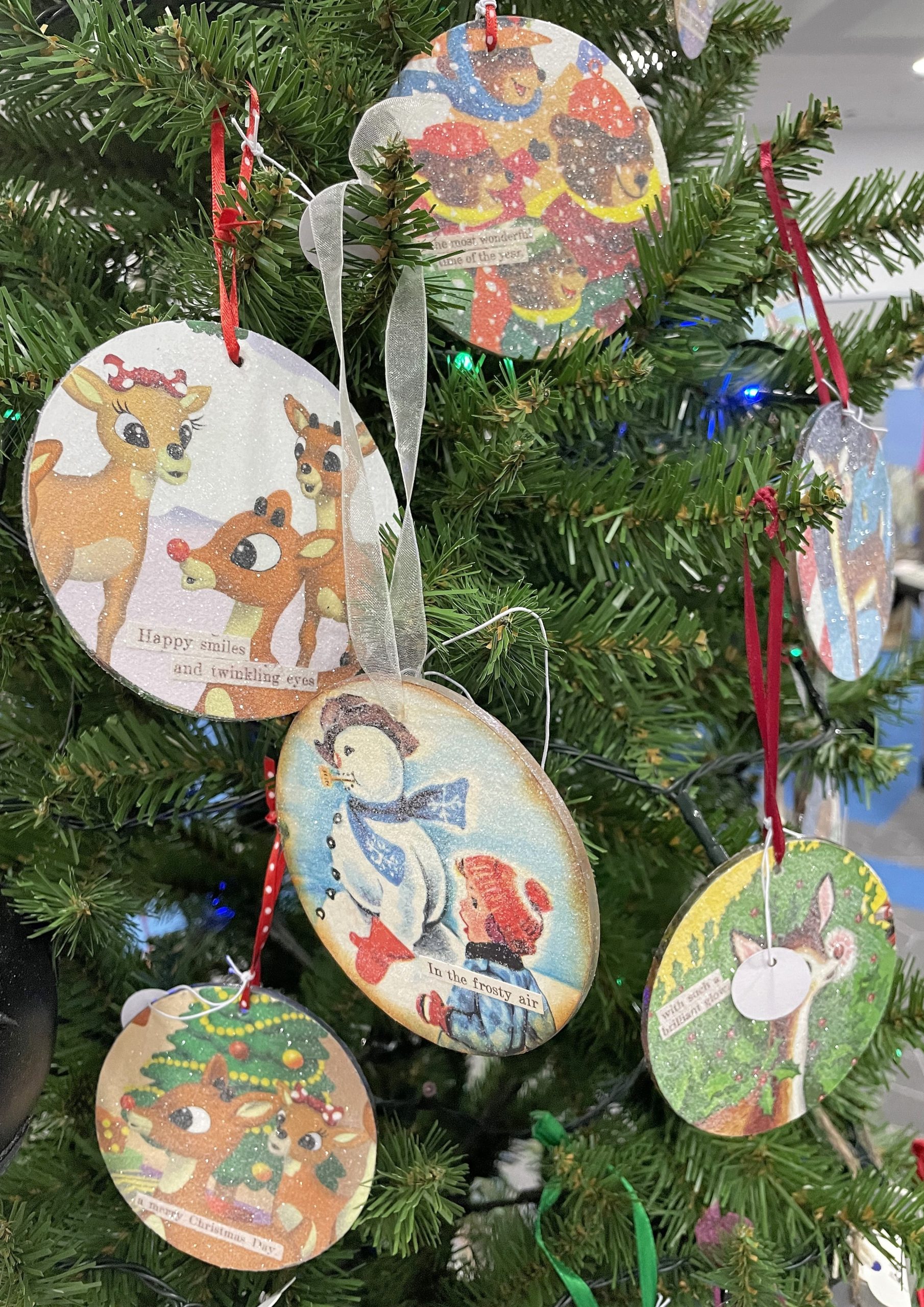 "Those are actual little Golden Books that need a second life," she said.
She learned about the fair through her job at the corporate office of Publix. She thought it would be a great place to showcase her crafts, especially in preparation for the upcoming holiday season.
"I love talking to the vendors and the customers," she said."Seeing their eyes light up when they see it. Just looking forward to sharing more of our art. We had great customers and a great time interacting with them. Looking forward to more of that."
For more information about Buckler Shows, visit their website at: https://bucklershows.com