Polk State President Falconetti Appointed to Education Commission of the States by Gov. DeSantis
by James Coulter
Dr. Angela Garcia Falconetti, Polk State College President, was recently appointed by Florida Governor Ron DeSantis to the Education Commission of the States, where she will serve alongside Florida Department of Education Senior Chancellor Dr. Henry Mack.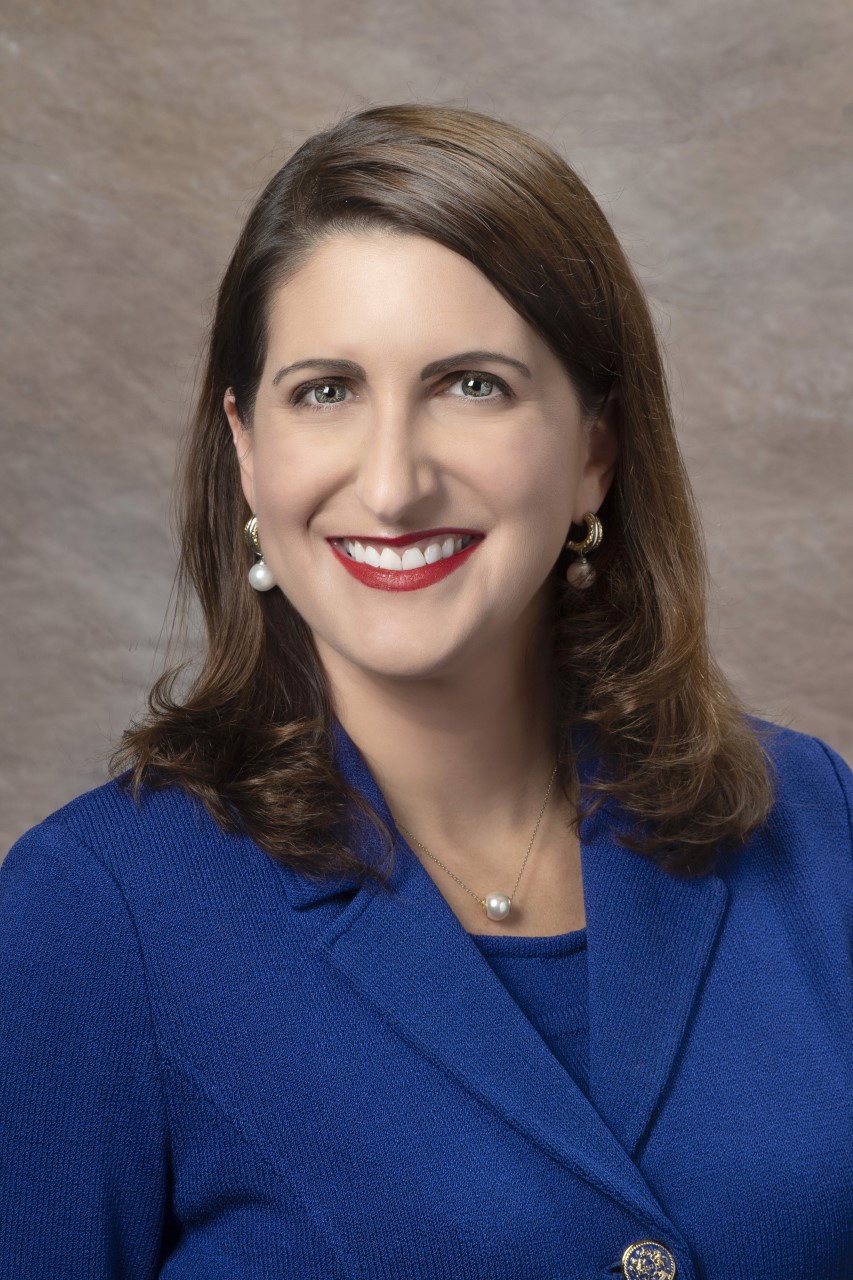 Gov. DeSantis made his appointment on July 29. Both Falconetti and Mack will represent him and Florida Department of Education Commissioner Manny Diaz as an extension of the state's education policy team.
Polk State further elaborated in a press release: "The Commission comprises seven members from each state and territory. In most states, these appointees include the governor, four individuals appointed by the governor, and a representative from each chamber of the state's legislature. Often, gubernatorial appointees include the head of the state education agency, the governor's education policy advisor, a representative from higher education, a state board member, and/or industry and community partners. However, state statute governing each of these appointments can vary across the states."
Dr. Falconetti recently sat down with the Daily Ridge for an interview, where she discussed her plans to serve in her new position. Here is what she had to say:
Q: How does it feel to be appointed this honor by Gov. Ron DeSantis to this position?
A: As the President of Polk State College, I cannot be more honored than to serve as the president of our institution, and I am incredibly honored, humbled, and grateful for the governor's appointment to the education commission of the state. I will represent our state proudly, and I will continue to work hard and diligently to elevate Florida to become #1 in the nation for workforce education by 2030, which is one of our governor's goals. It is also a goal for the Florida College System to continue to strive and exceed because we do believe that, as a system, we are the state's #1 workforce provider.
Q: How has your career at Polk State College best qualified you for this position?
A: First and foremost, my service to Polk State as president in the five years I have served has been remarkable with plenty of positive accomplishments. I recently served as the Florida College System Council of Presidents Chair during the last academic year. Formerly, I have served as Vice Chair and Chair of Policy and Advocacy. This last year, it took a team of all our presidents and members of the legislature and our governor, but we experienced historical outcomes for our college and system. There are many more who are involved, like our amazing District Board of Trustees at Polk State and trustees across the state who advocated for our 28 colleges.
That experience helped me further my understanding of how policies within our state impact our 28 institutions and our education system at large. While a great deal of effort is advocating for items related to funding and investment, the advocacy work that is a little less visible in regards to those bills…our council spends a great deal of time working with the legislature to share information about the system and help propose bills that positively impact colleges and students. I do believe that my national experience provides me with background, knowledge, and perspective in the form of policy making to see how national policy impacts local institutions as well as the state. At the national level, I served as special assistant to the first deputy assistant for community colleges of our nation, in Washington, D.C.
I also completed an endowed post-doctoral fellowship incommunity college leadership with The University of Texas in Austin while working as a research associate for the Community College Survey of Student Engagement. In these roles, I learned a great deal about community college policy on a national level, how it impacts the state and from there other institutions. I have also published more than 25 scholarly papers chapters, and have served as editor of two journals, and I do maintain a deep appreciation for research and policy development, The Education Commission of the States is focused on policy development and research.
I look forward, and I am honored, to be a part of the Florida team, and will ensure that our education system in our state, from K-12 to our higher education system, continues to be #1 in the country.
Q: What are your expectations for your position, and what will your priorities be?
A: The expectations and priorities, from my perspective, are one and the same. The Education Commission of the State, Four Pillars of Work: Research, Report, Council, and Convene. The Commission is responsible for providing education leaders with trusted knowledge on education issues, from early learning towork force, and I am thrilled to assist and bring knowledge with my national experience as well as experience with the Florida College System and Polk State to ensure we continue to elevate our education system on the national level.
Q: What are you looking forward to the most upon assuming this position?
A: I look forward to representing Governor Ron DeSantis, Commissioner of Education and Manny Diaz, the Florida Department of Education, the Florida College System, and of course, our amazing Polk State as we critically serve and support our education system across the country, but specifically in the state. I am just really looking forward to the opportunity. I am honored and humbled.