Politics In The Park Draws Plenty of Politicans and People to Downtown Lakeland
by James Coulter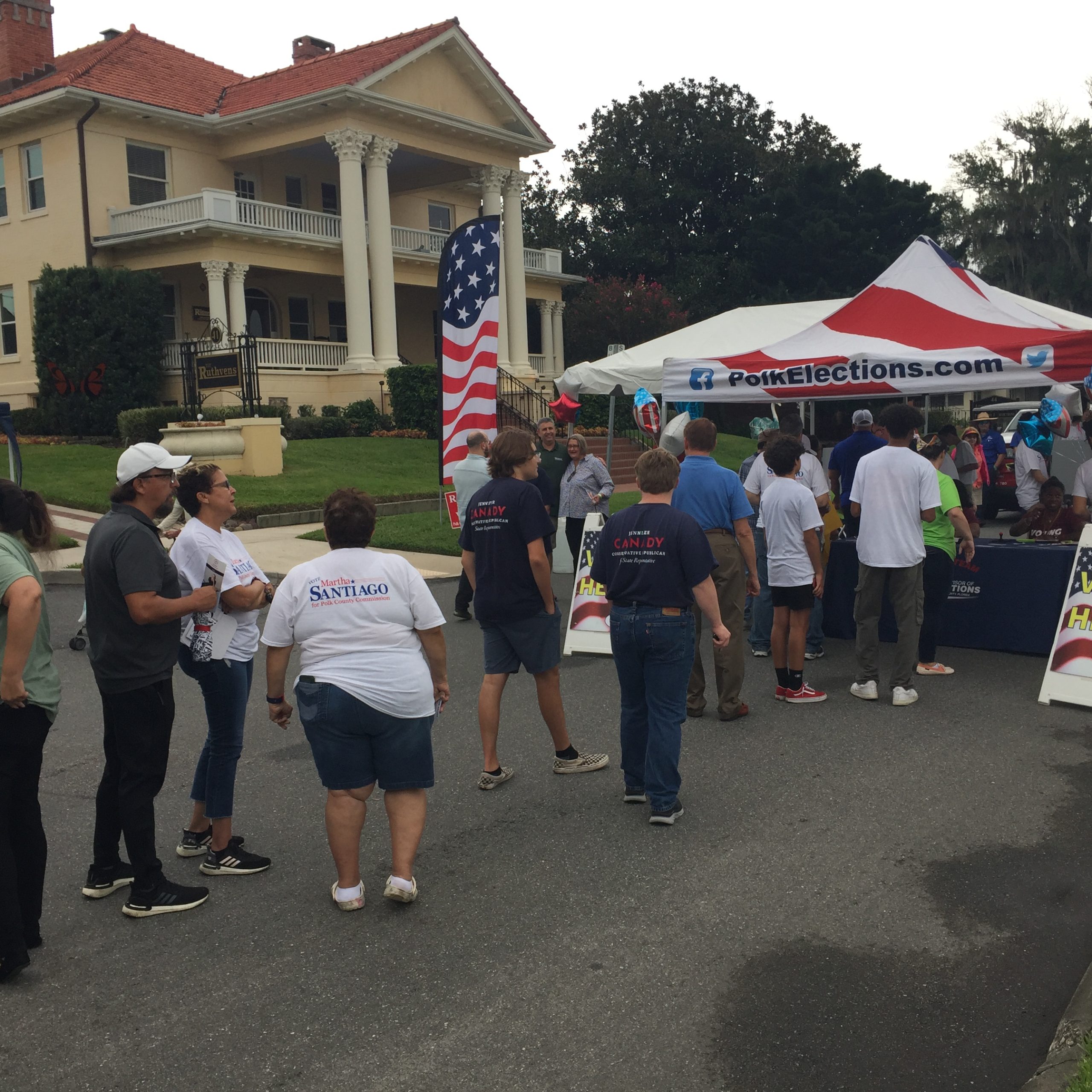 Sarah Fortney considers herself to be a problem solver. She sees a problem, and she wants to fix it. That reason is why she is running for the Polk County School Board in District 3.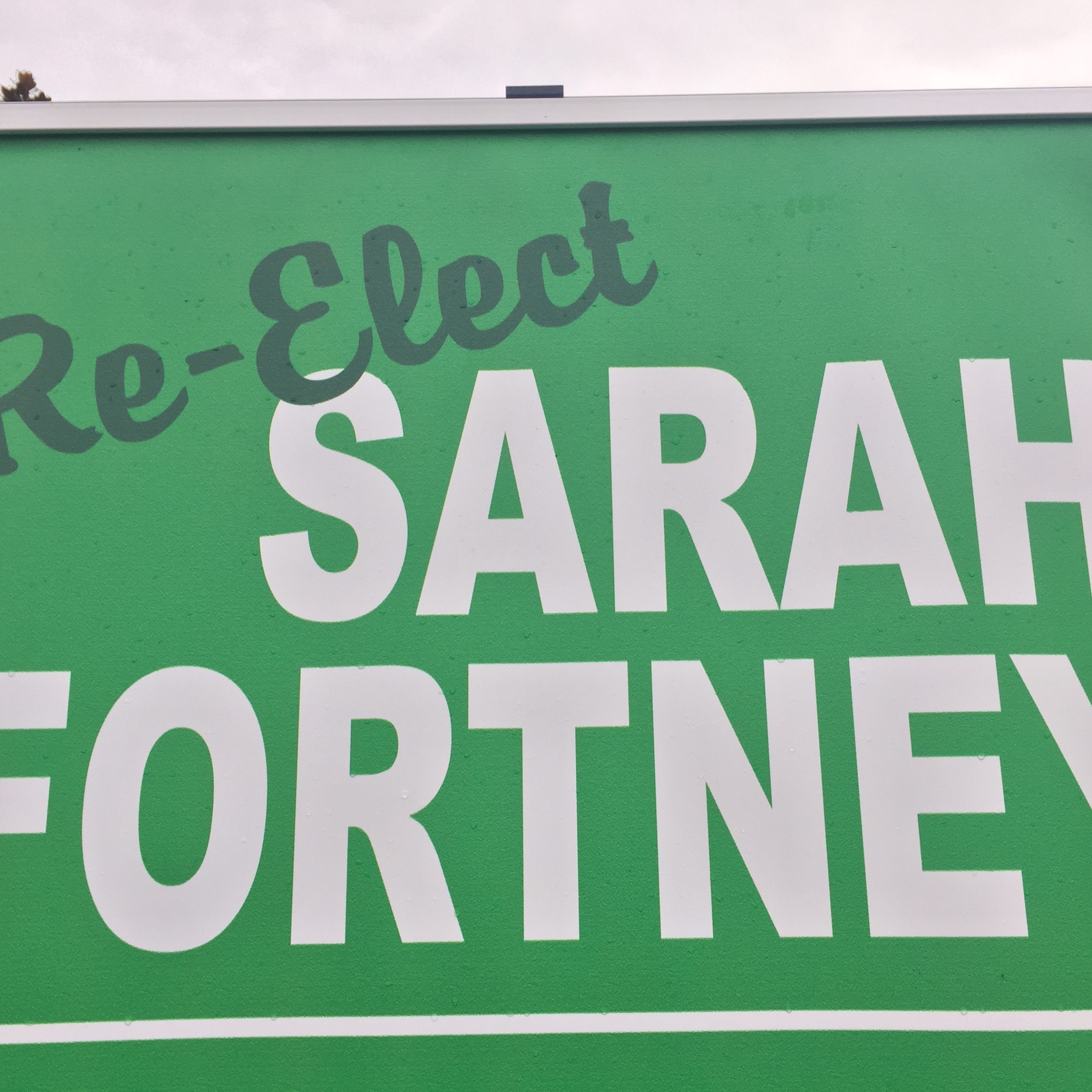 "People reach out to me all the time," Fortney said. "I am a problem solver. I solved a problem about [a] family and [their]child. Matter of fact, I got an update about it tonight. There is even better news coming down the road."
Fortney was one of several dozen local politicians who attended Politics in the Park in Lakeland on Tuesday evening. She, like the other participating candidates, set up a booth along Lake Morton Drive and mingled with visiting residents and other interested attendees.
"I love talking to folks," she said. "I just talked to a couple that did not know me. And they are strong supporters of public education, and they are now going to vote for me because they now know that I am a strong supporter of public education. I spent my entire adult life fighting for it."
More than 30 local candidates running in the upcoming election participated in the outdoor political rally. From the school board and county commission and even the U.S. Congress, politicians running on every level of government attended to mingle with their potential constituents.
Aside from meeting local candidates, the event also allowed them to enjoy barbecue served by local vendors and to vote in a straw poll to show their popular support for the many candidates participating.
Carmalita Lall is running for Polk County Judge Group 8. She has a decade's worth of experience in the courtroom. That experience has provided her with a broad skill set and perspective that she hopes to utilize as a county judge.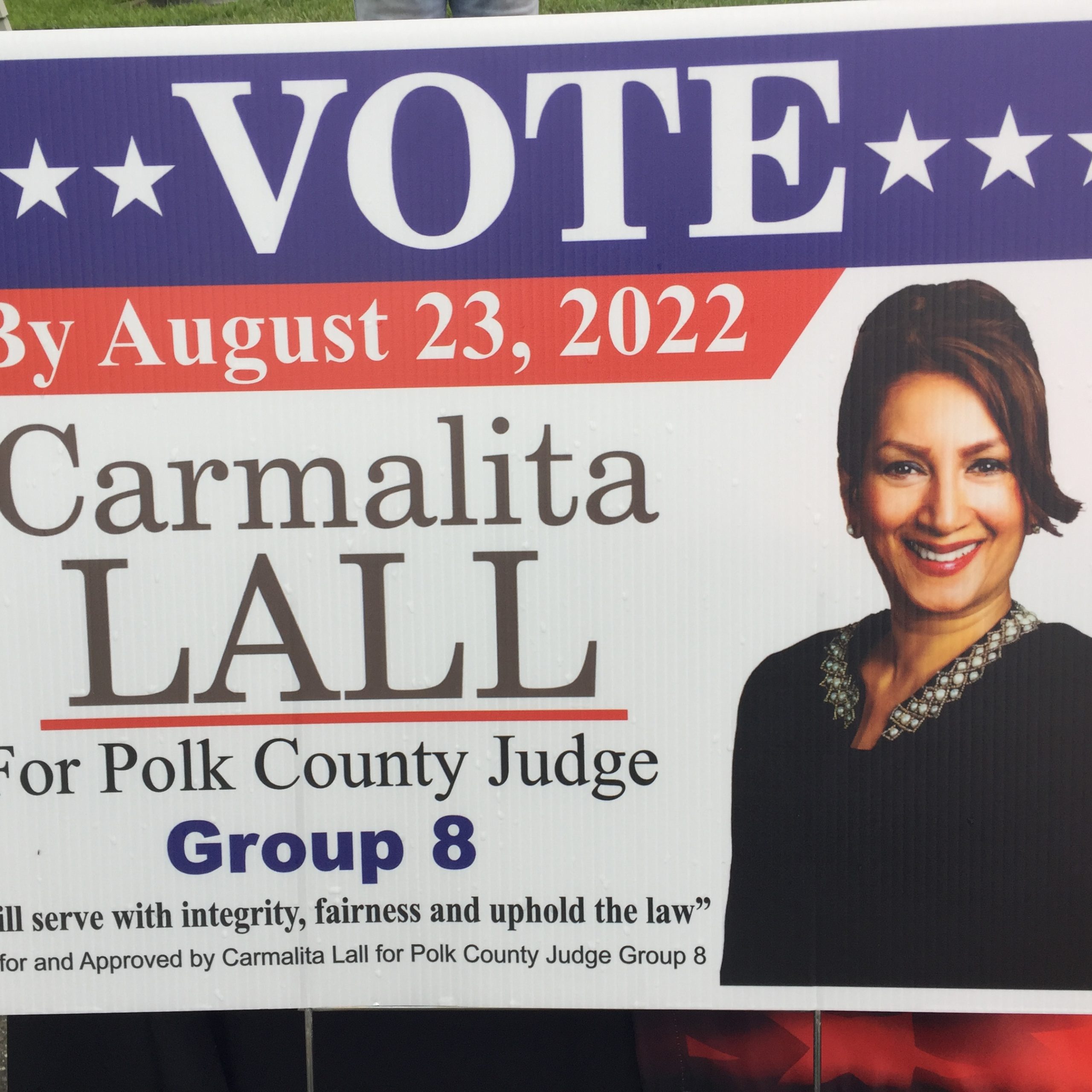 Politics in the Park allowed her the opportunity to meet with residents and potential constituents to share her platform and hear their concerns. She loved how the event brought so many different people together for a common cause, especially for an upcoming election.
"I like to meet the citizens of Polk County and talk to them so when they go and they see a name on the ballot," she said. "They know who they are voting for, whether they choose to vote for or talk to me, they know my platform, I love meeting people, loving the citizens, because I want to work for the citizens of Polk County."
Adam Patton, who is also running for a county judge position, likewise attended to speak with potential voters. As an American who cares about the Constitution, he wants to be in a position where he can defend it and govern by it, unlike most other politicians these days, he said.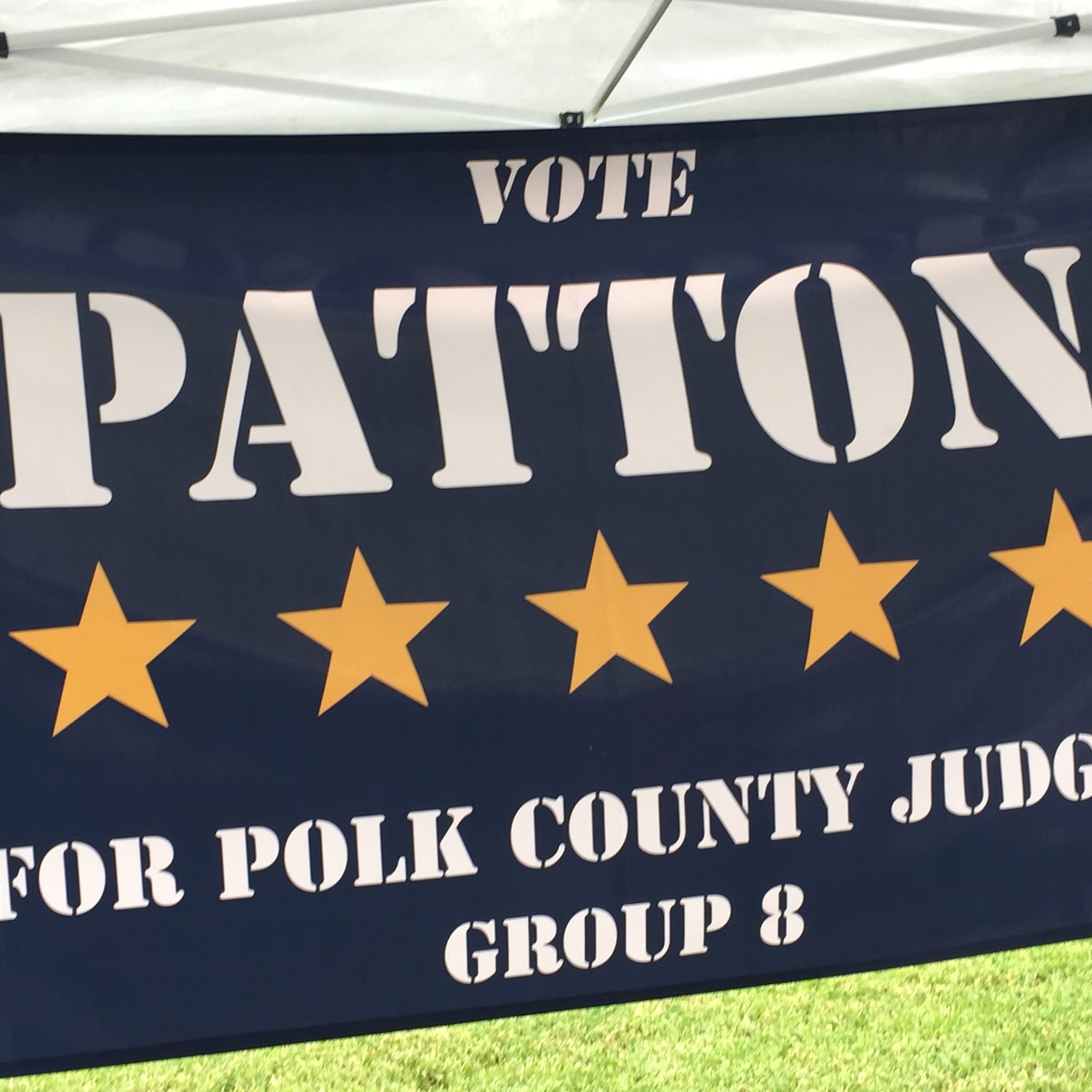 "I want someone to follow the constitution as it is written," he said. "If they follow the constitution as it is written, then it gives everyone the same rules to follow. If one person gets an advantage, then everyone else is a disadvantage."
Being able to speak with other people at this event allows him to not only promote himself, but to learn about other people and have them learn about him on a personable level, he said. "I like to let people get to talk to people and get a real sense of who they are and what they stand for. When that happens, it is not just rhetoric."
Tara Wheat has served more than 20 years on the bench and as a public servant. She hopes to utilize her experience as she is running for county judge. As with most other attendees, she appreciated how this event brought so many people together to discuss local politics in a cordial setting.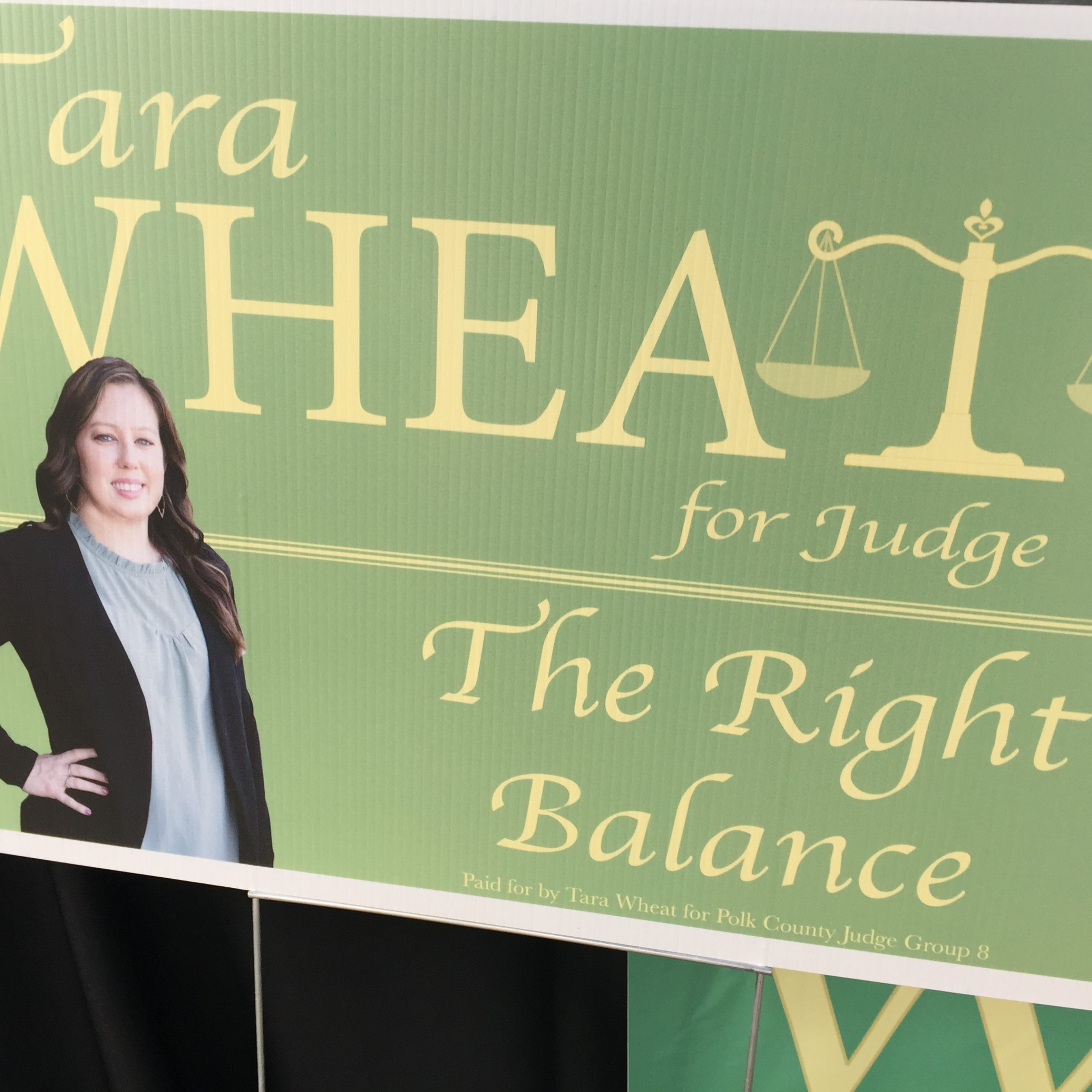 "I think this is a great event," she said. "I have never been to an event like this before. But I really like all the candidates in our area are together outside. And talk to everybody…So I really like it, I think it is really great. And I hope more people show up. I love meeting with the community. Talking to people, and getting more involved with people I had never met before."