Polk Count, Florida – Polk County Fire Rescue:
Have you been thinking about furthering your education as a certified paramedic but the cost is just too much right now?
Well don't miss out on #PCFR's Free Paramedic school program!
For more information, please contact Betzi LaCounte at [email protected] or call (863) 519-7350.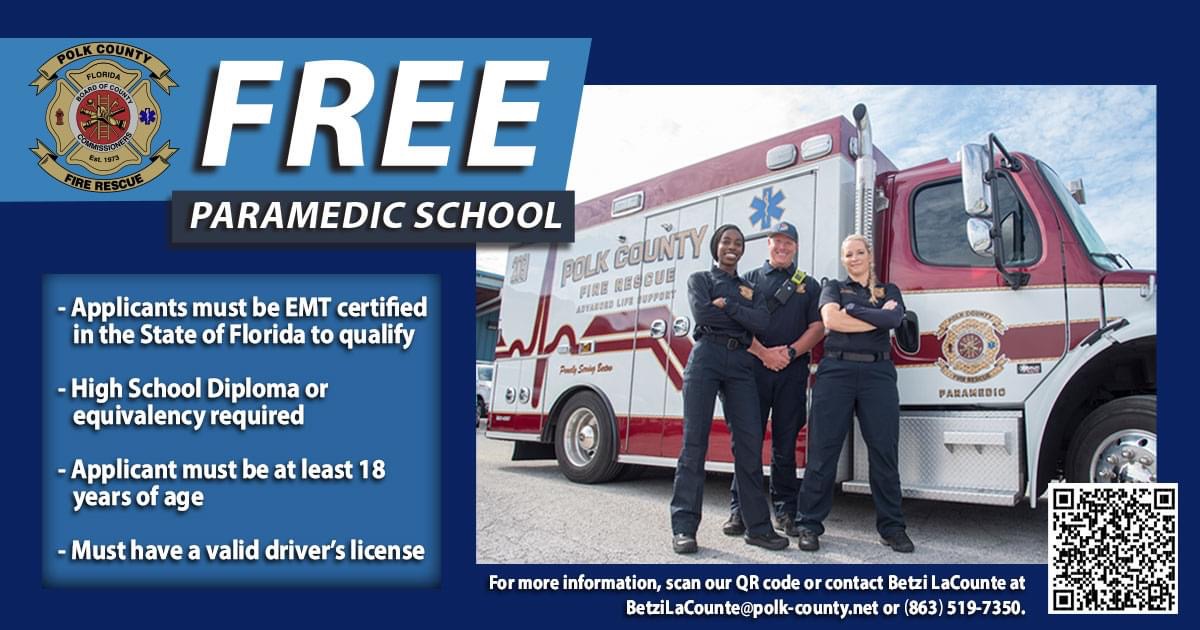 PolkFLFireRescue #PolkCountyFL #WeAreHiring #FireDepartmentHiring