Welcome, World Travelers! Could Doctor Strange Come toDisney World?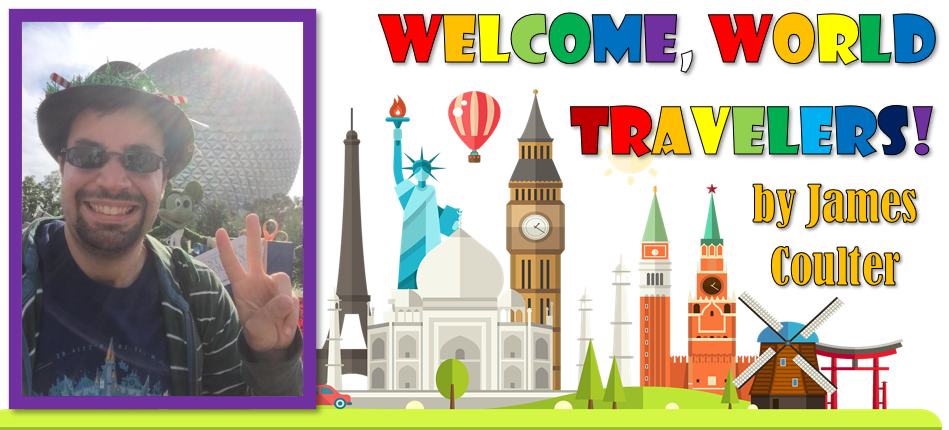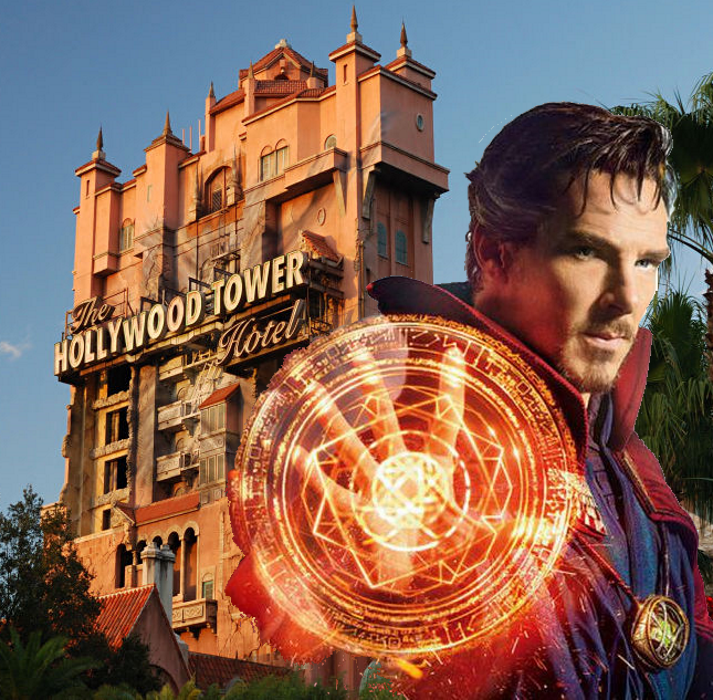 by James Coulter
"Doctor Strange: Multiverse of Madness" opens in theaters this weekend, and "Guardians of the Galaxy: Cosmic Rewind" opens at Epcot later this month. Both Marvel-themed properties are sure to be big hits, which will no doubt make fans wonder when a Doctor Strange attraction will be coming to the parks. Not only is it possible Doctor Strange will come to Disney World, but that an old ride could be turned into his attraction.
Why Doctor Strange?
Disney purchased Marvel Comics in 2009. However, it did not acquire the theme park rights. Universal Studios previously acquired them in 1994 for their Islands of Adventures park, which opened in 1999. Their contract allows Universal to maintain ownership of the Marvel theme park rights in perpetuity until it decides to forego them.
Due to Universal's agreement, Disney, despite owning Marvel, cannot use its characters or properties within their theme parks east of the Mississippi River. For this reason, Disney World has yet to open many Marvel-themed attractions, while Disneyland recently opened Avengers Campus at its California Adventure Park.
However, Universal does not own the theme park rights to all of the Marvel characters. Their 1994 agreement only applies to characters within the Avengers, X-Men, Spider-Man, and Fantastic Four franchises. But some characters were absent from the agreement, which means Disney can legally use them in their Florida parks while Universal cannot.
Some of these characters include the Guardians of the Galaxy and The Eternals. For that reason, Disney can open Guardians of the Galaxy: Cosmic Rewind at its Epcot park. The new E-ticket attraction, true to its name, will feature the characters from the titular franchise, as well as the Celestial Eson from The Eternals.
Another character absent from Universal's agreement is Doctor Strange. While he is currently considered an official Avenger, he was not an Avenger when the contract was written. For that reason, Doctor Strange can be used by Disney while other Avenger characters like Black Panther or Captain Marvel cannot.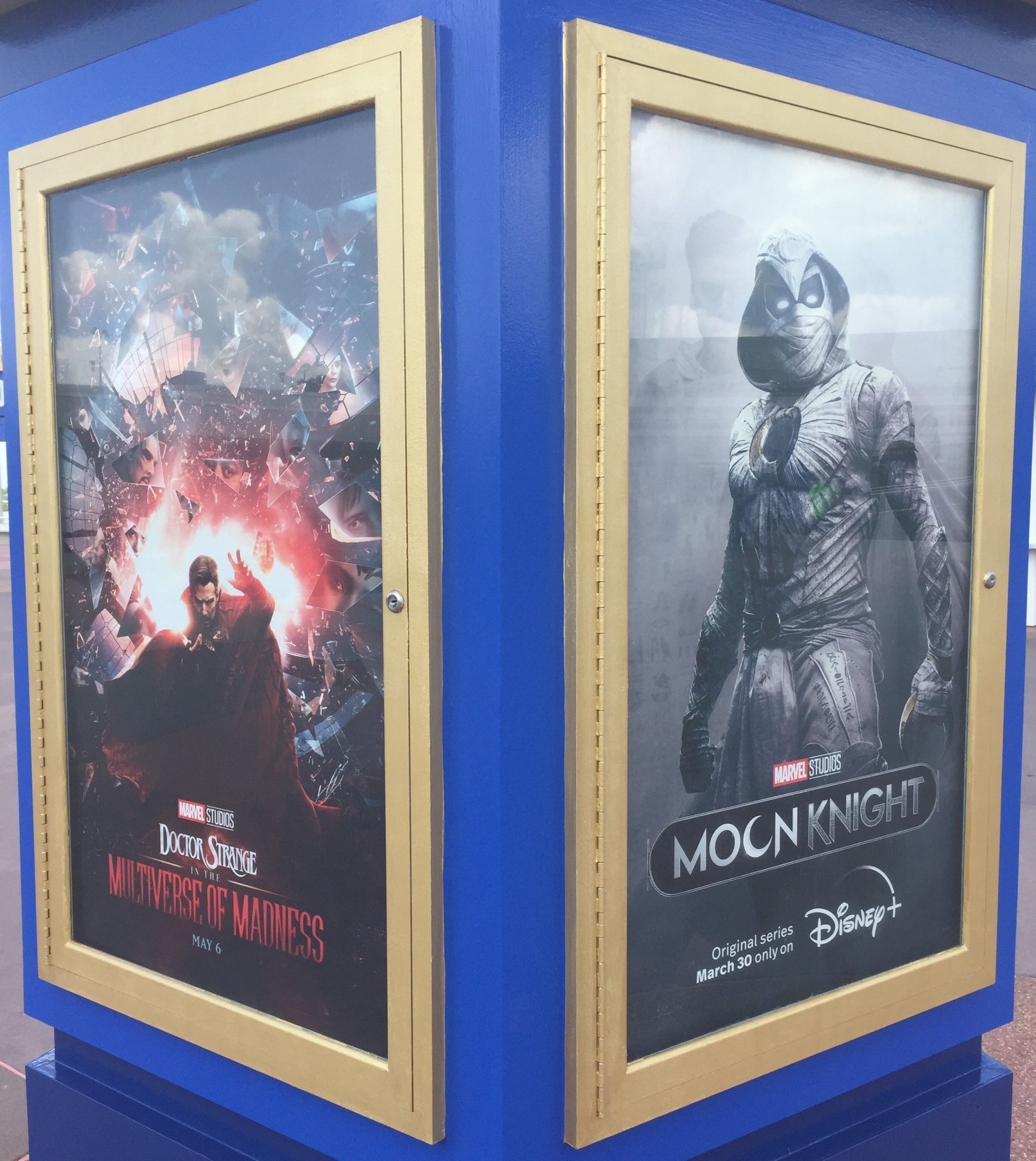 Doctor Strange had previously made appearances at Disney World as a walk-around meet-and-greet character at Hollywood Studios and with footage of his movie used in the park's Movie Magic nighttime projection show. However, his absence from Universal's agreement makes him a prime candidate to receivehis own attraction, and many fans have speculated he could appear in a potential re-theming of a popular ride.
Why Tower of Terror?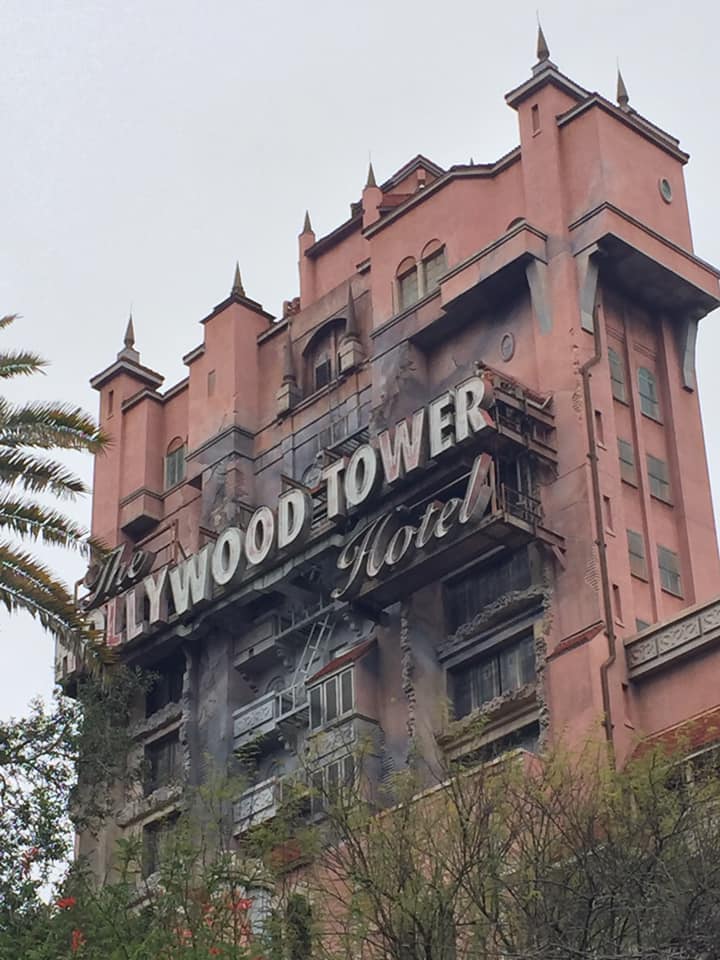 When Disney built the Tower of Terror at Hollywood Studios, the company entered into a licensing agreement with CBS to brand the attraction to the Twilight Zone. However, in recent years, Disney has scaled back the Twilight Zone brand from its other attractions at other parks.
For example, the Disneyland Paris attraction, which originally opened with the Twilight Zone brand in 2007, was re-themed in 2019 with an original storyline. Meanwhile, the Tokyo Disneyland attraction was built in 2006 with a completely original storyline without the Twilight Zone theming.
Most relevantly, the Tower of Terror attraction in Disney's California Adventure was re-themed in 2018 to Guardians of the Galaxy: Mission Breakout. In fact, Disney had considered re-theming the California attraction to either Spider-Man or Doctor Strange before settling with the Guardians. (Disney would go on to build an original Spider-Man attraction with Web Slingers.)
With Disney re-theming its other Tower of Terror attractions, it's only a matter of time until it re-themes the original Florida attraction. Fans have speculated the attraction could be converted into a Doctor Strange ride. The hotel facade does closely resemble the Sanctum Sanctorum, and the Fifth Dimension ride section could easily be converted into the Dark Realm.
Will the Tower of Terror be turned into a new Doctor Strange ride? Or will Disney settle for an original storyline as it did with the Paris and Tokyo versions? And could Disney bring Doctor Strange to the parks with his own original ride? Only time will tell. But the very idea would not be the least bit strange.
Would you like to see Doctor Strange come to Disney World? If so, would you want him to have his own attraction or take over an existing attraction like the Tower of Terror? Feel free to leave your thoughts in the comments below or on Facebook.