More Than 100 Artists Display Work at 8th Annual 863 Art Fest
by James Coulter
Most people don't think twice when they see driftwood washed ashore on the banks of a river. For San Dyke, however, these stray pieces of fallen trees serve as canvases for his creativity.
Dyke loves to travel along the waterways of the panhandle in search of the gnarliest piece of gnarled driftwood. He then takes it back to his place, washes it, sands it down, and transforms it into a unique art piece that can either be used for landscaping or indoor decoration.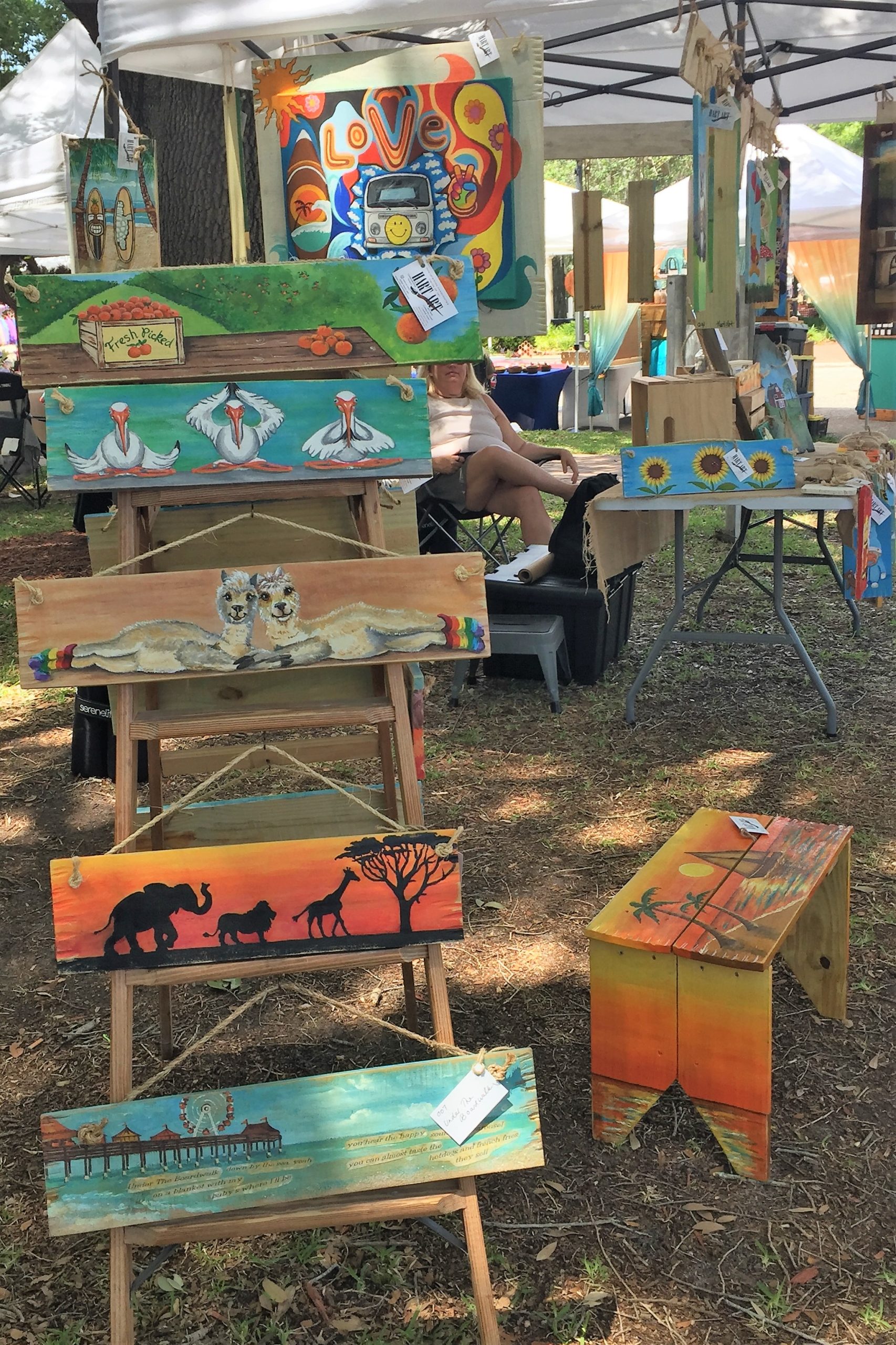 "I love being on the river," he said. "I go out on the river and I treasure hunt, I am always looking for a more unique piece every time, that is how I find all the different pieces."
Dyke showcased his driftwood artwork at the 8th Annual 863 Art Fest last Saturday in Downtown Winter Haven. From pieces of wood small enough to fit on a table, to gigantic pieces large enough to step inside, he displayed his various driftwood pieces large to small.
He was informed about the event by a local friend. This was his first time attending it. Overall, he enjoyed being able to interact with the locals and he was more than willing to come back again next year.
"This is my first time here, and I want to be back again," he said. "I will definitely come back. Plenty of people are interested in my craft…I hope more people come to the next event and see what I have."
Dyke was one of nearly 100 vendors who gathered together at Central Park in Downtown Winter Haven for the 8th Annual 863 Art Fest. From metal sculptures made from scrap to painted pottery and ceramics, anything and everything that could be classified as art was showcased that Saturday.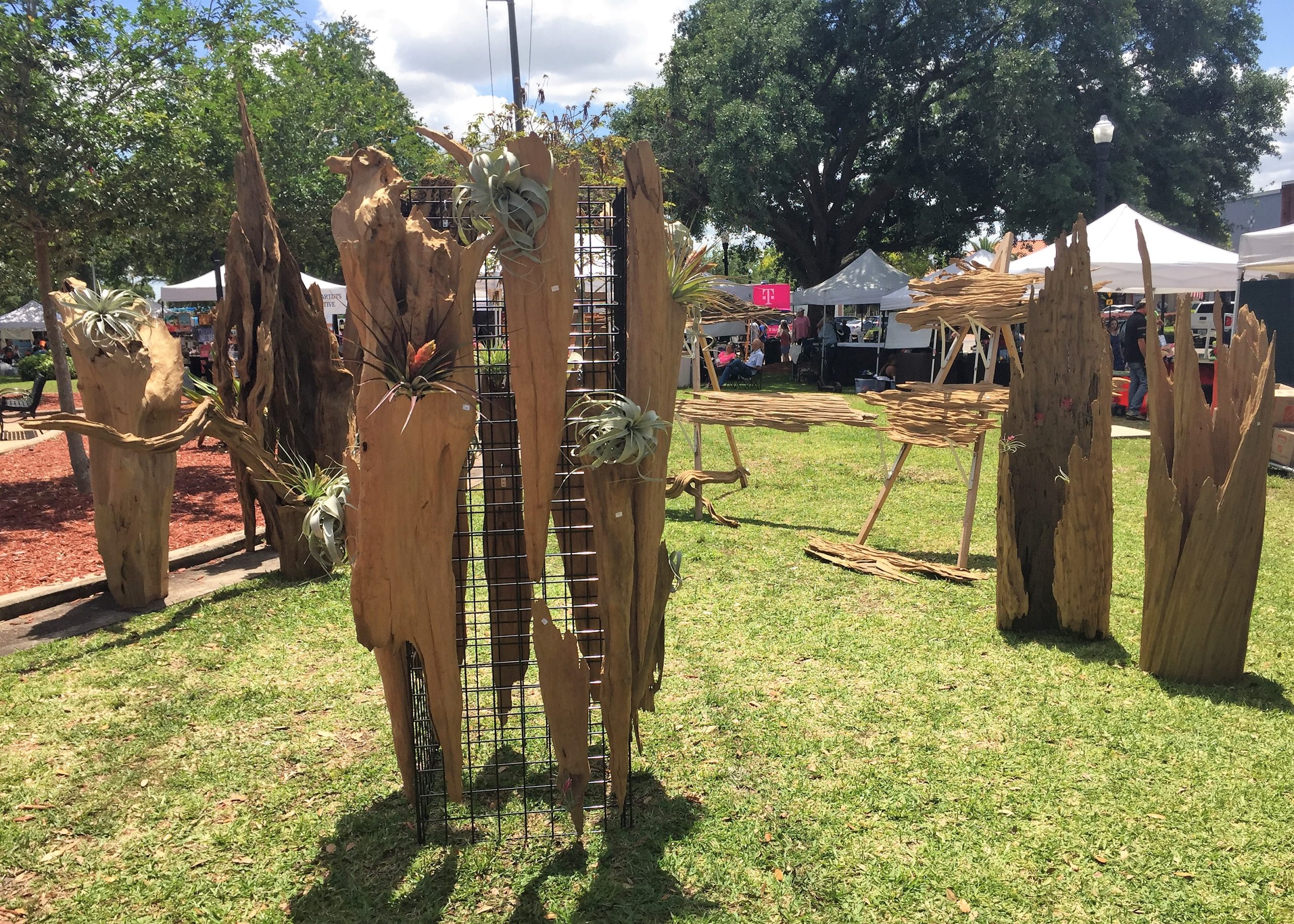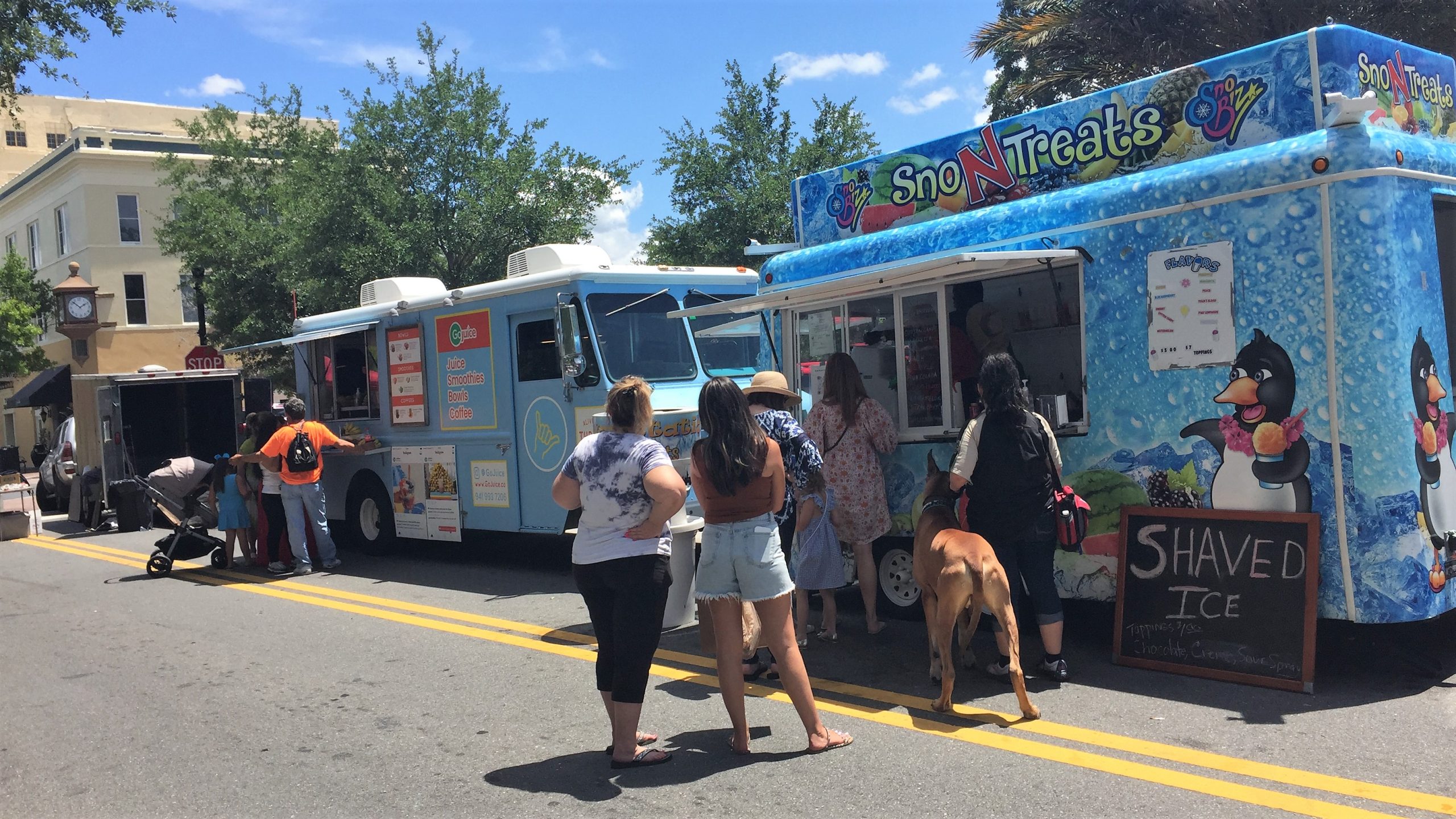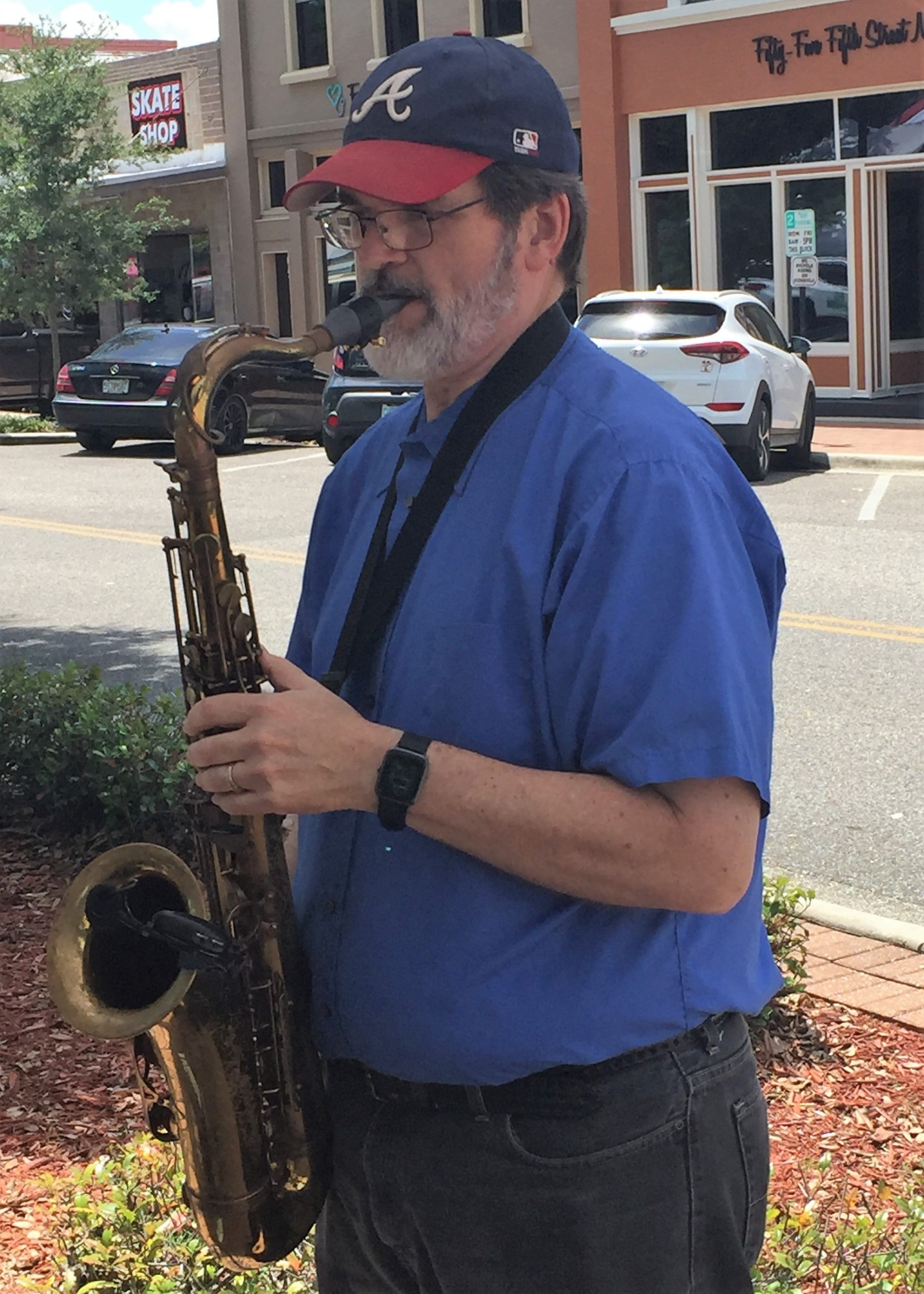 Caroline and Laurie Hart a married couple who create one-of-a-kind handcrafted, hand-painted pieces of art, from as small as a plank of wood to hang on a wall to as large as a table.
As they previously owned a 1970-style camper, they used to travel across the country and become inspired by the places they visited. Their favorite subject to paint is Disney, as they frequently visit the parks.
This was their first year attending the festival, and their first visit more than meet their expectations. "We love meeting people and people who love our art," Laurie said. "Everyone is very friendly and cheerful."
When Sergio Cruz started the Art Fest eight years ago, it had 41 vendors. This year's event had 97 vendors. And they expect to have 30 percent more next year, especially since they will not be hosting the event on Easter weekend, Cruz explained.
As for its popularity, he owes its success to their marketing and promotions, especially utilizing Google rankings. The 863 Art Fest has been growing exponentially since its inception, and it's expected to continue growing, Cruz said.
"We are promoting arts and crafts from throughout Central Florida," he said. "We love doing that…[and this year's event] is above expectations, above our goal."