Want to get involved in Polk County? Polk County Parks & Recreation is recruiting teen volunteers to assist us with Spring special events and programs. Teens may earn volunteer hours for graduation and scholarships.
If you have any questions, please e-mail [email protected]
Requirements:
Must be 14 years old or older
We do not accept court-ordered volunteers.
April 16 from 9-2:45 in Kissimmee-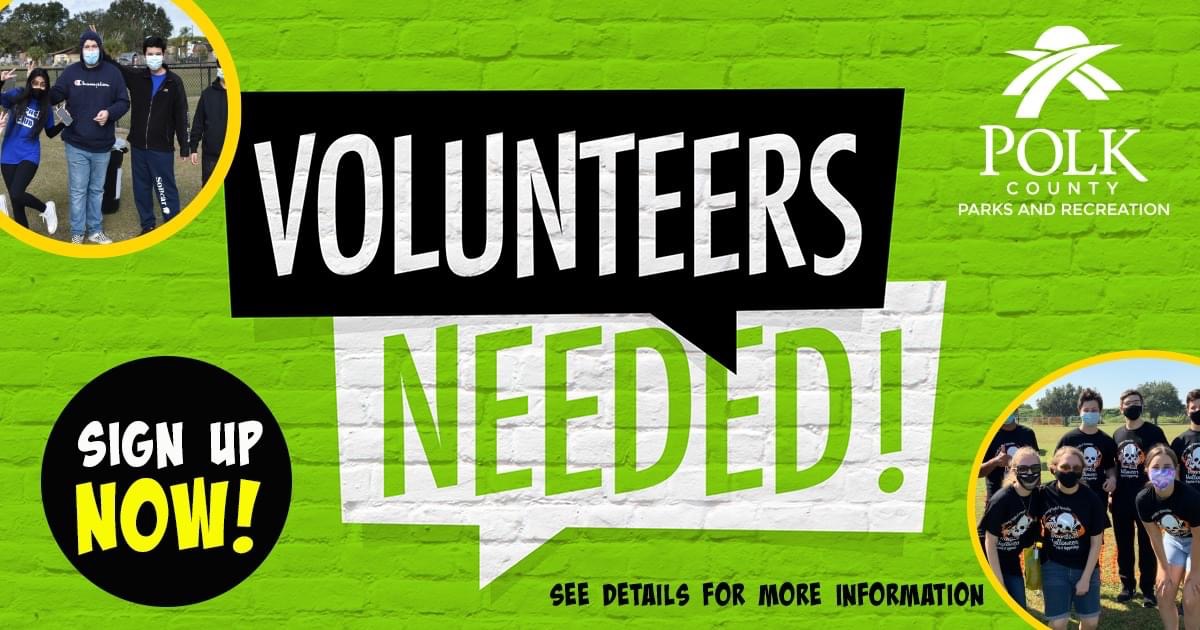 Volunteers will help with kid activities, arts & crafts, and a large egg hunt during the event. This is the first year for this event after a very successful on last year. Egg-A-Palooza brings people form all around to participate in egg hunts, carnival games, contest, pictures with the Easter Bunny, and more!
Volunteers may bring their own drinks and snacks if they would like
April 23 from 11-4:30 in Homeland-
Volunteers are wanted for the Good Ol' Days Festival – an event in a historic venue celebrating Polk's Pioneer Past! Volunteers will assist with craft activities, check in areas, and more. This is a really fun and easy event!
Volunteers may bring their own drinks and snacks if they would like. We will provide waters and POSSIBLY snacks or other beverages.
May 7 from 11-4:45 in Dundee-
Polk County Zest Fest is a citrus themed festival for everyone to enjoy. Florida is known for its agriculture and citrus is a huge part of it, so why not have a festival revolved around it. This event will feature games, music, prizes, food, and much more. In total we would need around 75 volunteers to help make this event possible.
Water and possibly snacks will provided for volunteers but feel free to bring your own if you would like