Dissent Brewing Celebrates Grand Opening with Ribbon Cutting
by James Coulter
Beer has always inspired lively conversations among friends and strangers. Dissent Brewing inspires their customers to become even more outspoken over their outspoken ales.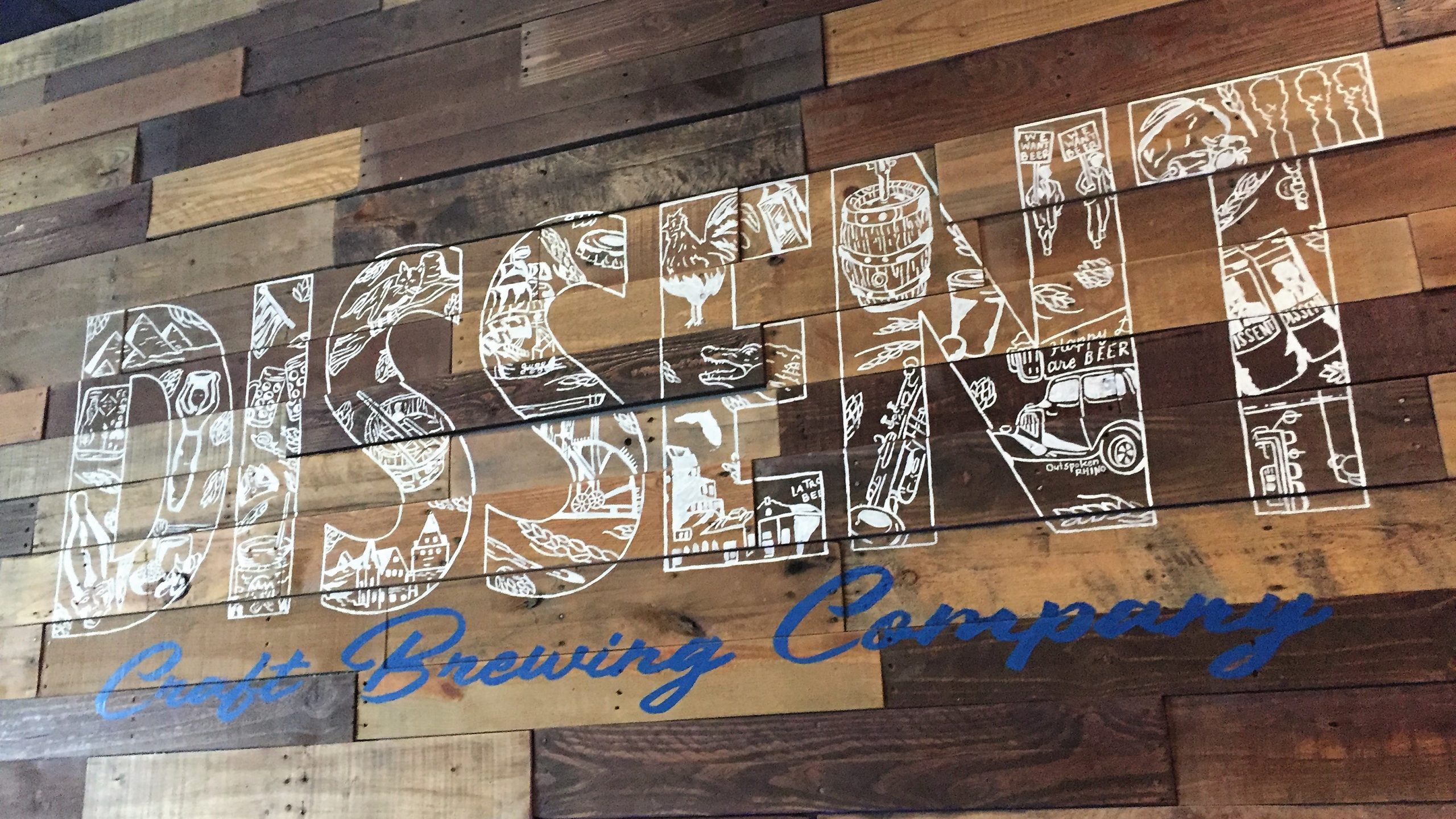 Located at 125 S. Kentucky Ave. next to Pita Pit, this cozy little bar offers 2,000-square feet of space for patrons to sit back, relax, and unwind with a crisp cup of house-brewed craft beer. With names like Blueberry Marshmallow, Cucumber Jalapeno, Mexican Hot Chocolate, and Living The Dreamsicle, these outspoken ales are certainly worth talking about.
Dissent Brewing opened their first location in St. Petersburg. Owners Chris Price and Ashley Mills bring with them 15 years of craft brewing experience, with their brews containing a "solid core of IPAs" with "a lot of sours" that prove to be their bestsellers, as reported by LKLDnow.
Their original location in St. Petersburg receives great reviews commenting on its diverse beer selection and hospitable atmosphere. One Facebook review spoke highly about how they will remain loyal customers after their first visit.
"They played great music, their beer is delicious, and I loved the vibe," they wrote. "And they make a huge range of beers, truly something for every beer taste."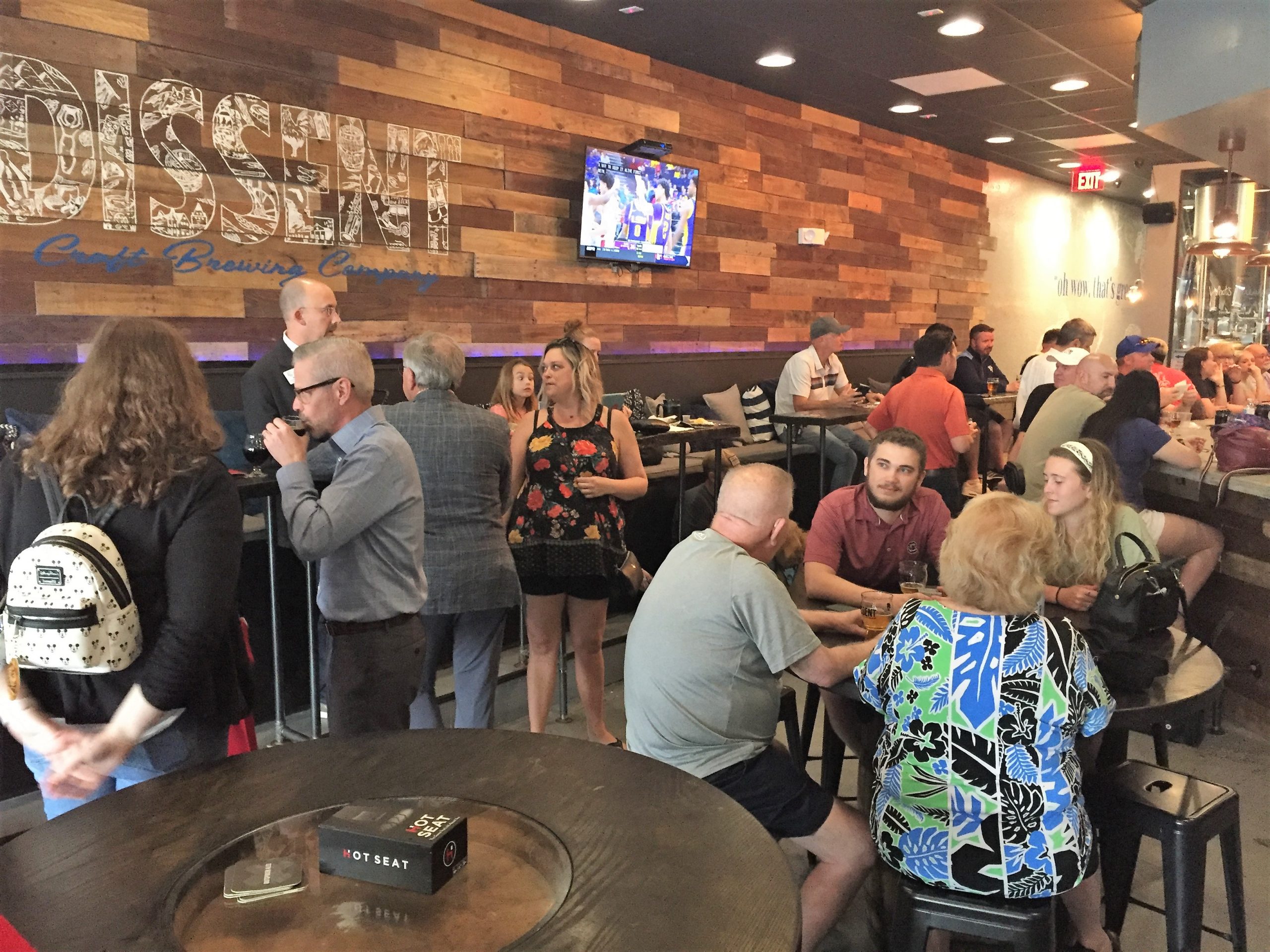 Even their second location in Lakeland has already received rave reviews. The only downside, according to one review, is that the bar closes earlier than other downtown establishments. Otherwise, they wrote, it's a great place with great beer worth re-visiting.
"This place has the most eclectic assortment of drinks in downtown," they wrote. "Definitely a place I'll be back to….Agreat addition to Lakeland's downtown scene."
Mills desired to open a second location. She chose Lakeland for its vibrant downtown area and close-knit community, feeling that her establishment would be a great fit.
"We wanted to be part of a bigger community to experience more of that in a smaller community," she said. "I personally love to get to know everybody all of our guests who come in, to drink beer with them and the whole experience."
Dissent Brewing celebrated its grand opening last Friday with a ribbon-cutting ceremony hosted by the Lakeland Chamber of Commerce. The event was attended by representatives from the chamber and city. Mayor Bill Mutz joined the owners in cutting the ribbon.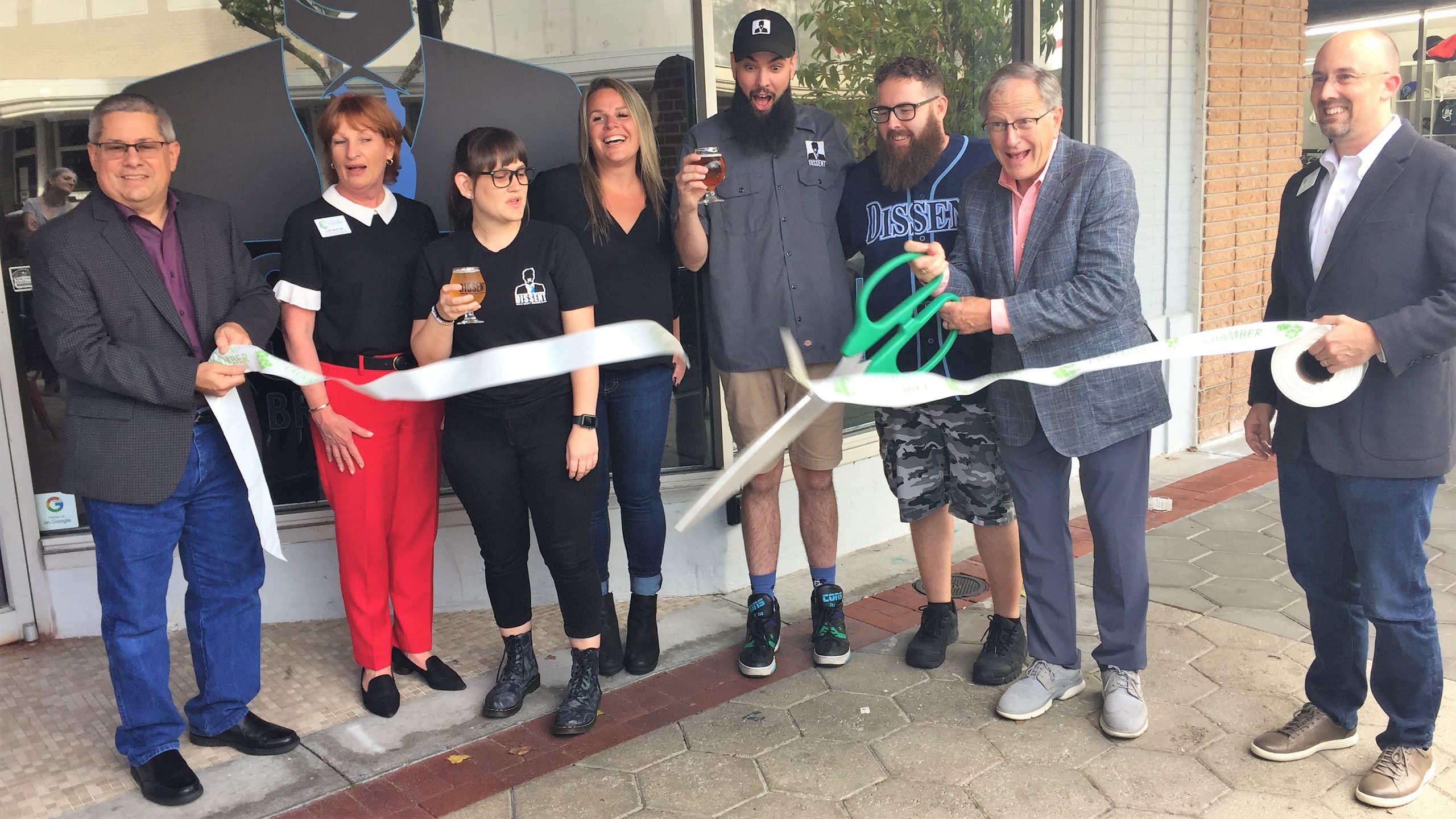 "We are so grateful to see not only the colleagues, but the products that you produce and the overall environment in Lakeland," he said. "It will be very, very fun to see how this grows. Thank you for coming."
Lori Martin, a chamber board member, commended the owners for opening their second location in Downtown Lakeland, and she told them that their new establishment will make a great fit in their community.
"On behalf of the Chamber of Commerce, our member investors, we welcome you and thank you, not only in our chamber but our community," she said. "We are here to help you as a business and a friend."
Dissent Brewing is located at 125 S. Kentucky Ave. Lakeland, FL 33801. For more information, call 863-450-4351, or visit their website at: https://www.dissentcraftbrewing.com/