New Lakeland Business Offers Nothing Bundt Cakes
by James Coulter
Do you love cake? This new Lakeland bakery offers nothing but cake–or rather, nothing Bundt cake!
As its name implies, this bakery offers a diverse selection of Bundt cakes, from regular-sized 8-inch to 10-inch cakes to miniature "bundtlets" and bite-sized "bundtinis", to various flavors including carrot, chocolate, lemon, red velvet, and confetti.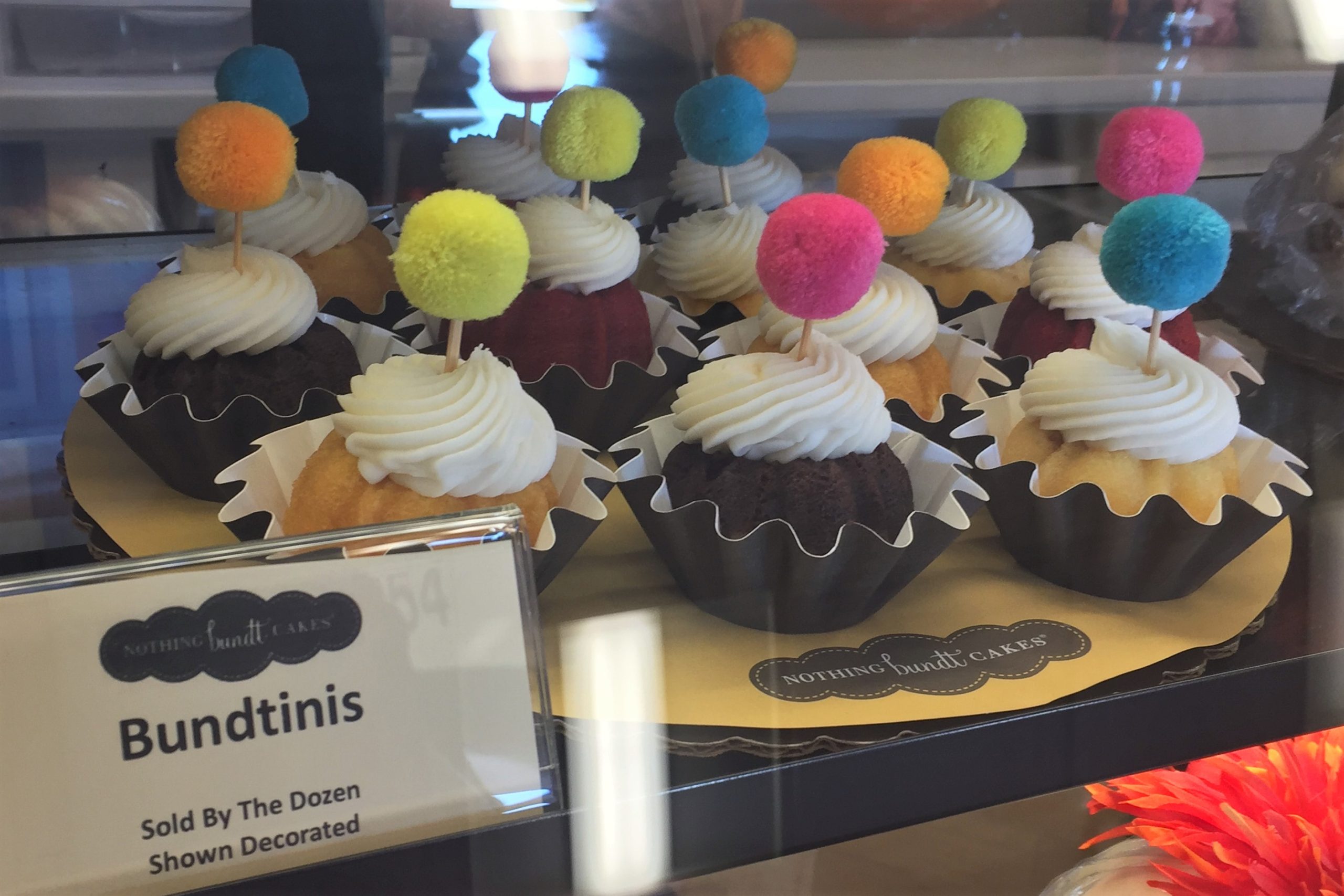 No matter what size or flavor cake you purchase, you're sure to enjoy a homemade-style pastry prepared from all-natural ingredients that tastes just as good, if not better, than the cakes grandma used to pull fresh from the oven with fluffy textures and decadent frosting.
"We're famous for the thick frosting petals that adorn each of our cakes," their website states. "Our signature frosting is made with velvety cream cheese and real butter. For a lighter touch, choose our drizzle frosting."
Founded in 1997, this nationwide franchise of bakeries started humbly enough as a personal cooking endeavor by two friends, Dena Tripp and Debbie Shwetz, making cakes for their friends and families. Their cakes were so good that they opened their own bakery, and then several more until the rest was history.
"Built on Dena and Debbie's vision, each bakery still has the warmth and nostalgia of its home-kitchen roots, but we also take a modern approach for the world today," their website states. "There was a gap in the world for delicious cakes, readily available, that didn't compromise on their ingredients. Real eggs, butter and cream cheese; nothing was too good to achieve perfection. And perfection is that decadent, slowly melting bite of cake we all know and love."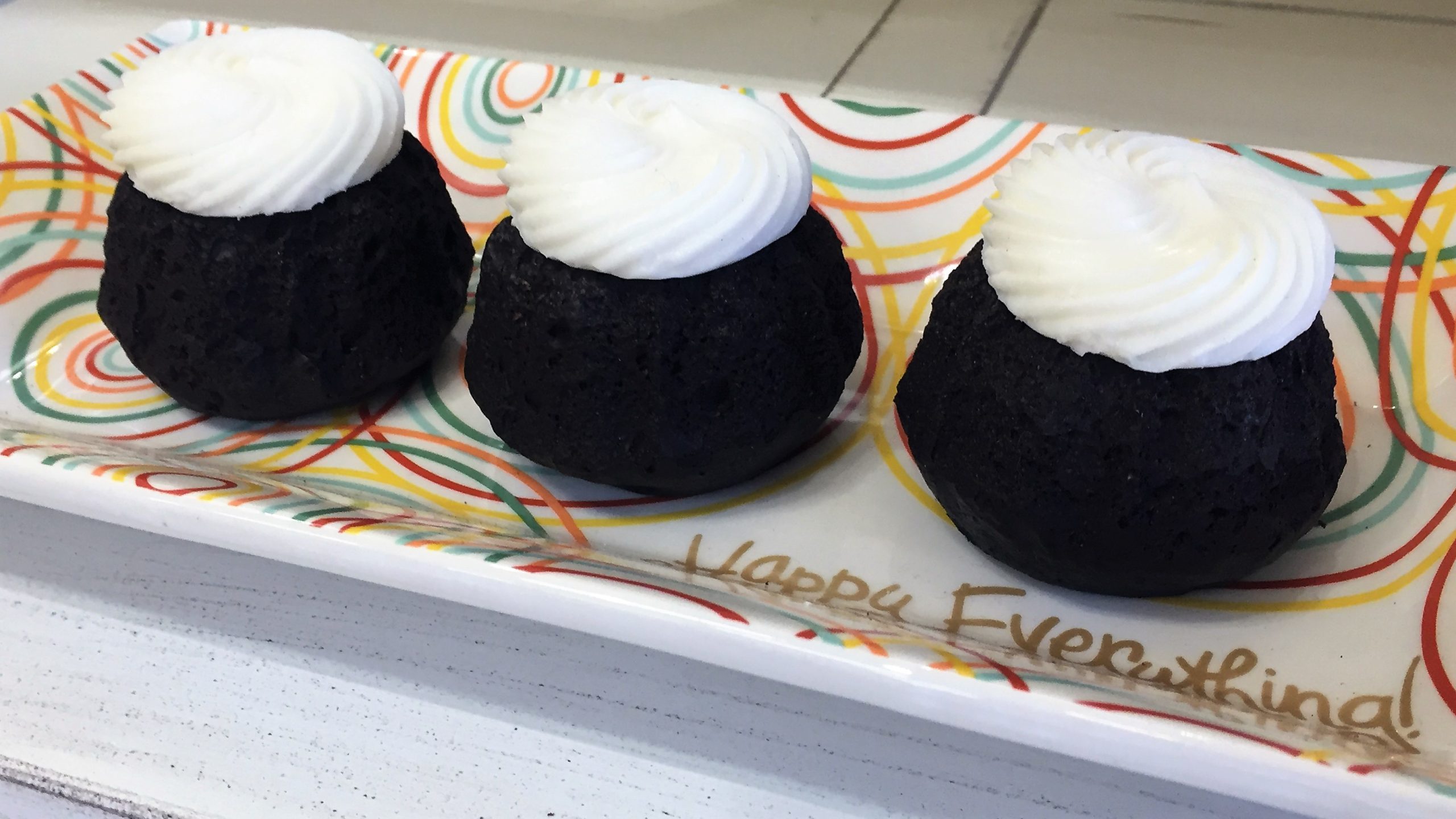 Nothing Bundt Cakes celebrated the grand opening of its Lakeland location with a ribbon-cutting ceremony hosted by the Lakeland Chamber of Commerce. Mayor Bill Mutz, as always, cut the ceremonial ribbon and commented about how the franchise adds to the lively vibe of the city.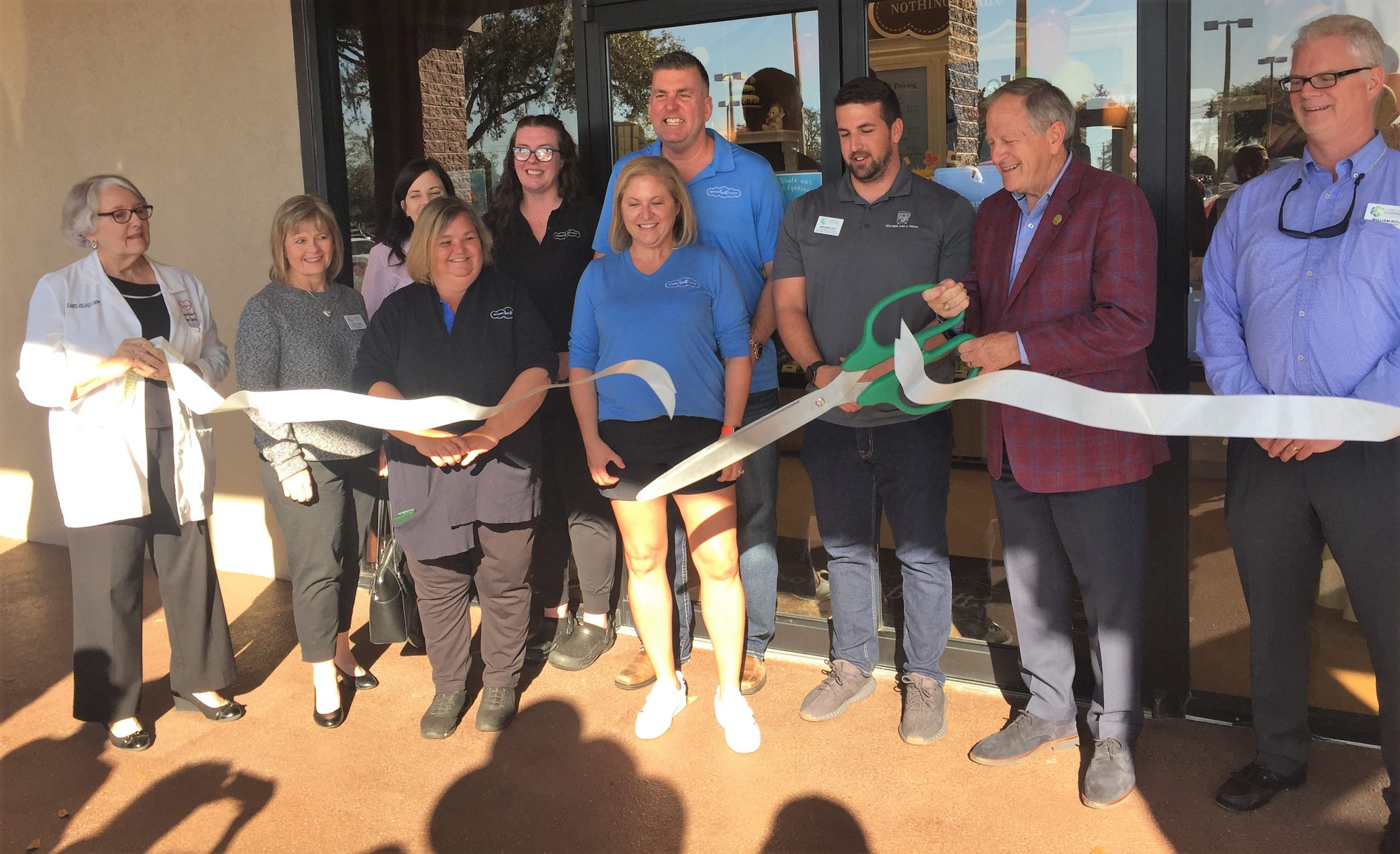 "I can tell you from personal testimony in other cities that this is a great place to buy some Bundt cake," he said. "We are so thankful that you chose Lakeland. We want you to be one of those thriving successes."
Robert Shuffield operates the Lakeland franchise. He originally started by running his own eatery before hearing about the Nothing Bundt Cake through a colleague. Upon learning about the franchise, its quality products, and its many opportunities nationwide, he decided to open his own bakery.
"It was a no-brainer: they are the best cakes out there," he said.
Originally from Brandon, Shuffield decided to open in Lakeland because of his friends who live in the city. His franchise has been involved with many fundraisers with schools, hospitals, and churches, and he hopes to become just as involved in their new community.
"We are really excited for this great city," he said. "We are excited to be here…and do a lot of fundraising with the community as well. It brings joy to the community. Best cakes ever, great gifts, friends and family, business and everything."
Nothing Bundt Cakes is located at 4754 Florida Ave S, Lakeland, FL 33813. For more information, call 863-345-7922 visit their website at: https://www.nothingbundtcakes.com/bakery/fl/lakeland-south