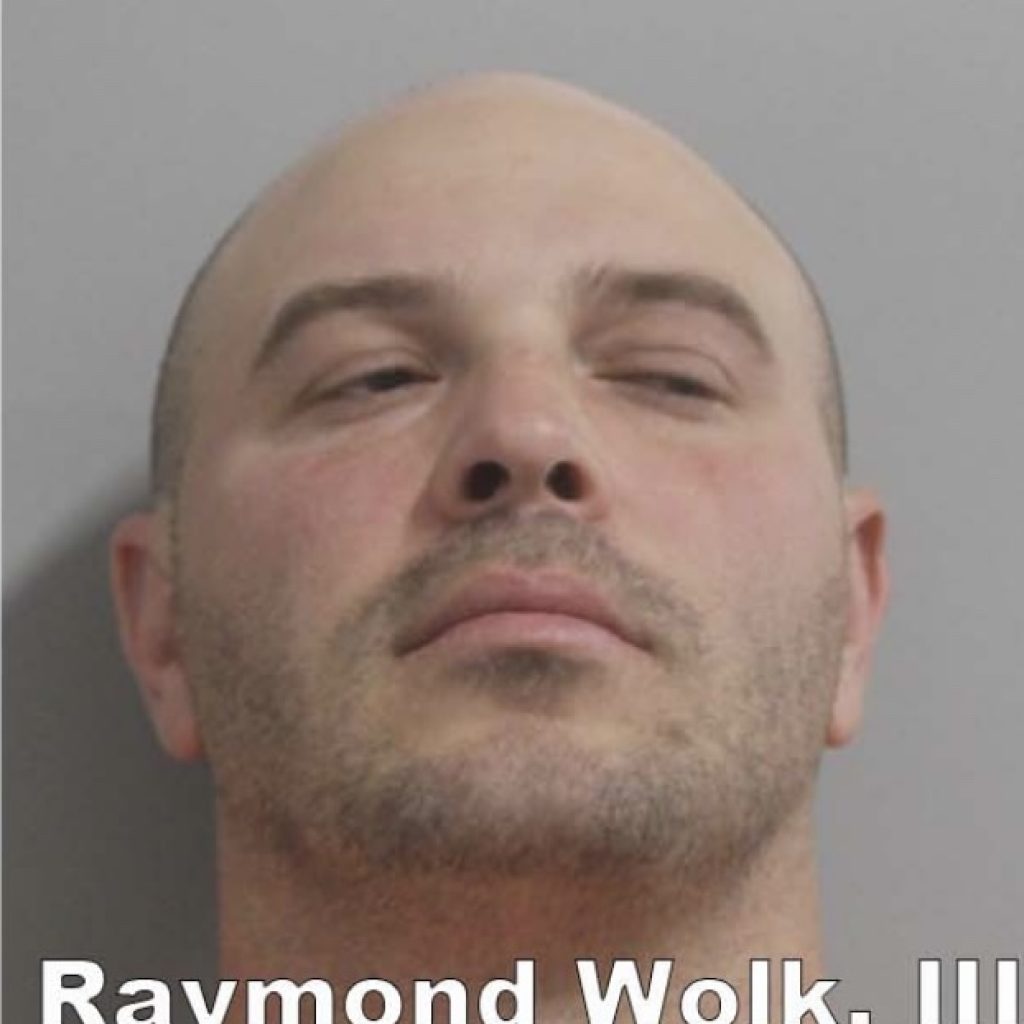 Polk County Sheriff's Office Press Release
It should be noted that this is an unedited report of facts by the Polk County Sheriff's Office Department. These facts are up for question and everyone is entitled to question the validity of facts by law enforcement in a court of law. The Daily Ridge does not rewrite these facts as some meanings or interpretations could be in error and change context. We hope readers appreciate being able to read the information and come to their own understanding and conclusions.
On January 19, 2022, a PCSO detective was on Spirit Lake Road in Winter Haven when he observed company vehicles and equipment with out-of-state tags and several men performing what appeared to be possible illegal asphalt work in a convenience store parking lot; he immediately initiated an investigation. That particular detective has years' worth of experience investigating and charging travelling scam artists who approach homeowners and businesses unsolicited, offering to perform (often unnecessary) asphalt work for cash. Once the victims are coerced into paying the suspects, shoddy work is done and the suspects leave town. When law enforcement gets involved, they discover the suspects are not licensed to work in the state of Florida and don't carry workman's compensation insurance.
During the investigation, detectives learned that 36-year-old Raymond Wolk, III of Michigan, claimed to be the owner of "County Asphalt and Trucking, LLC" with a Davenport, Florida address (a UPS Store PO Box), along with 28-year-old Henry Stanley of New Hampshire and 31-year-old David Menjivar of Texas, pressured the convenience store owner to allow them to pave the store's parking lot. Wolk initially asked for $5000, but convinced the victim to pay $7000 instead. Once the work crew began laying the asphalt, Wolk attempted to coerce the victim to pay another $5000 for more asphalt work. The victim refused. County Asphalt has no permanent presence in Polk County.
Stanley then instructed the victim to write a $7000 check payable to Wolk personally. When the victim questioned this, he was told that Wolk wanted to cash it immediately and did not have a bank account in Florida. Detectives confirmed each of the financial transactions.
Additionally, detectives learned that earlier the same day Menjivar pressured a second victim who owns a business on Spirit Lake Road in Winter Haven, into paying $5,300 to pave a driveway area of the business' parking lot. The asphalt laid at this location was already deteriorating and crumbling into gravel—no site preparation work was completed, no tack coat or binder course was used, and the asphalt temperature was not kept hot enough for a proper application.
Two additional victims have been identified. The Winter Haven Police Department is investigating those cases.
The suspects could not and did not provide the victims any proper paperwork to include business tax license, proof of workman's comp insurance, or liability insurance. Detectives contacted the Florida Department of Insurance Fraud and confirmed the suspects do not have any form of insurance in the state of Florida, which is a felony.
Wolk, Stanley, and Menjivar knowingly and intentionally solicited the victims and performed unlicensed inferior work on their business properties, leaving the victims liable for any and all injuries that the suspects could have incurred on their property and/or damage they may have done to the victims' properties. "County Asphalt and Trucking, LLC" did not, according to the affidavit, "complete any kind of site preparation work or use any form of 'tack coat' [or binder course] to adhere the new asphalt to the old pavement thus causing the new asphalt to be able to what is called by licensed professional asphalt companies as 'slide' and lead to quickly eroding and deteriorating from daily use of vehicles driving upon it." Also, according to the affidavit, "The suspects also did not maintain the hot temperature needed to apply this new asphalt to the old asphalt in the victim's parking lot thus causing 'unraveling' which is when the asphalt beings to crumble apart when drive upon by daily vehicle traffic and deteriorate quickly."
The scammers used a number of different telephone numbers during these transactions, and, according to David Menjivar, those involved with County Asphalt and Trucking reside at various hotels in the Kissimmee area each night and they do not stay in the same location, thus making it extremely difficult for anyone to locate representatives of the asphalt company after work has been completed.
"These traveling scam artists are master manipulators. They prey on trusting people and leave victims with inferior work and holding the liability bag. Remember, if it sounds too good to be true, it is. Please use local, reliable, licensed and known contractors to perform any work." – Grady Judd, Sheriff
On February 15, 2022, Raymond Wolk was arrested for:
· Scheming to Commit Fraud (F3) (2 counts)
· Fraud (F3) (2 counts)
· Grand Theft (F3) (2 counts)
· Failure to Secure Worker's Comp Insurance (F3) (2 counts)
He was released after paying an $8000 bond.
Henry Stanley and David Menjivar have Polk County warrants for their arrests, charging them with:
· Scheming to Commit Fraud (F3)
· Fraud (F3)
· Grand Theft (F3)
· Failure to Secure Worker's Comp Insurance (F3)
Polk County detectives ask that if you believe you've been a victim of this particular scam or these suspects to contact local law enforcement. If anyone knows the whereabouts of Menjivar and Stanley, call the Sheriff's Office at 863-298-6200 or, if you wish to remain anonymous, or if you would like to receive a cash reward for information leading to the arrest of a suspects, you can contact Heartland Crime Stoppers:
* Call 1-800-226 TIPS (8477)
* From your cell phone, dial **TIPS
* Or visit the website www.heartlandcrimestoppers.com and click on "Submit A Tip,"
* Or download the free "P3tips" app on your smartphone or tablet.
You will always remain anonymous when you send a tip through Crime Stoppers and you are eligible for a cash reward if your information leads to an arrest.