Winter Haven Police
On Saturday, February 12, 2022, American Legion Post 8 honored First Responders from across the County with Winter Haven Public Safety receiving two awards.
Winter Haven Police Officer Bruce Cooper and Fire Chief Joseph "Sonny" Emery were honored for their commitment and dedication to keeping the citizens of Winter Haven safe.
Officer Cooper was nominated for his outstanding dedication to the Department along with a specific incident that occurred in October of 2021. A call was received involving a woman seen on the tenth-floor ledge of an apartment building with a bedsheet tied around her neck. Officer Cooper arrived at the scene and immediately ran into the building finding a security guard who could help him enter the apartment should it be locked. Rushing to the apartment, entry was made and Officer Cooper located the woman. She had tied the bedsheet to the leg of the bed and the other end around her neck. The urgent situation had to be handled with care due to the unstable state the woman was in. Having no regard for his own safety, Officer Cooper went to the window and reached out to get the woman pulling her to safety. Once inside, the woman shared with Officer Cooper that she was overly distraught due to the loss of her children in recent years. The woman was able to obtain the much-needed care and is now being cared for by family and friends and on the road to recovery. Officer Cooper's immediate awareness to get the security guard and care in bringing the woman to safety saved this woman's life.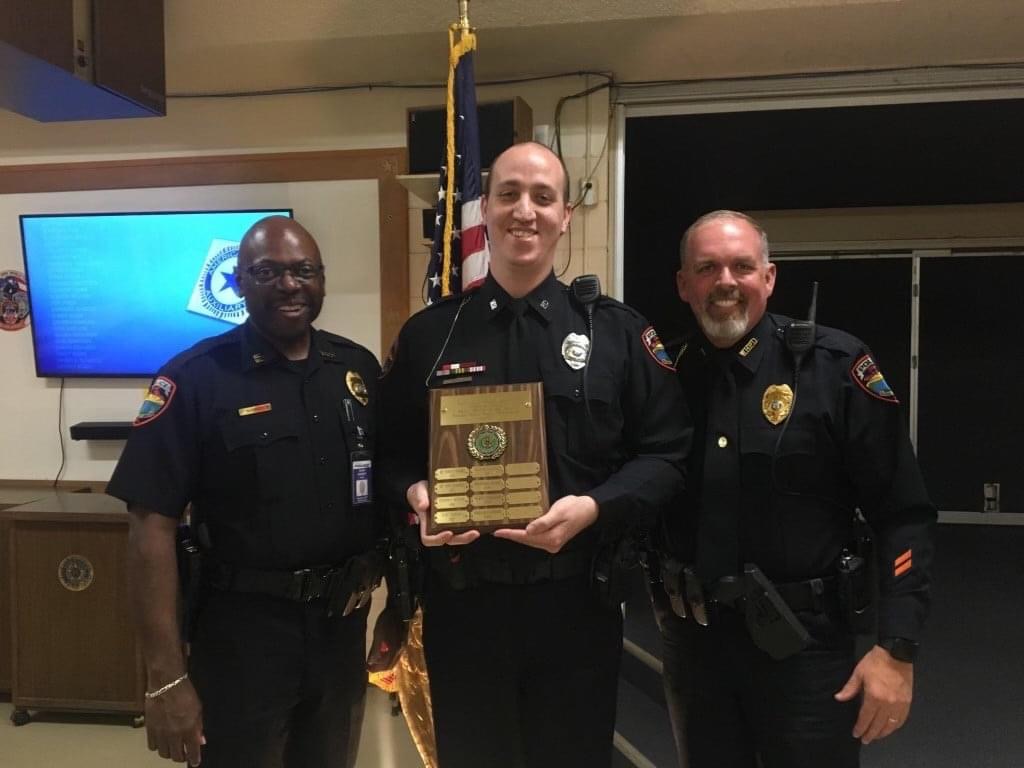 Fire Chief Emery was honored for 2021 prior to being appointed Chief. Chief Emery, the former Fire Marshal, was asked to step up to the role as interim Chief in July 2021 while the City started a search for a new Fire Chief. Then Fire Marshal Emery took the task to heart and ensured the Department ran efficiently ensuring the citizens of Winter Haven would continue to receive the customer care they are used to. Emery maintained a command presence with the members of the Fire Department keeping the operations flowing while continuing to meet the day-to-day needs of the firefighters. Chief Emery was ultimately selected as the new Fire Chief and took the Oath of Office in a ceremony with family and friends on February 3, 2022.
"I am so proud of the dedication, commitment and compassion our members display each and every day," Public Safety Director Charlie Bird said. "These two men are an outstanding representation of what the men and women in the Winter Haven Public Safety Department are committed to – protecting and serving."