Kiwanis Celebrates Flipping For Charities For 63 Years
by James Coulter
Catherine Cook has been a member of the Citrus Center Kiwanis Club for 26 years. She has served as president four times and lieutenant governor twice. Yet her most favorite role is being able to dress up as a pancake during her club's annual Flipping For Charities.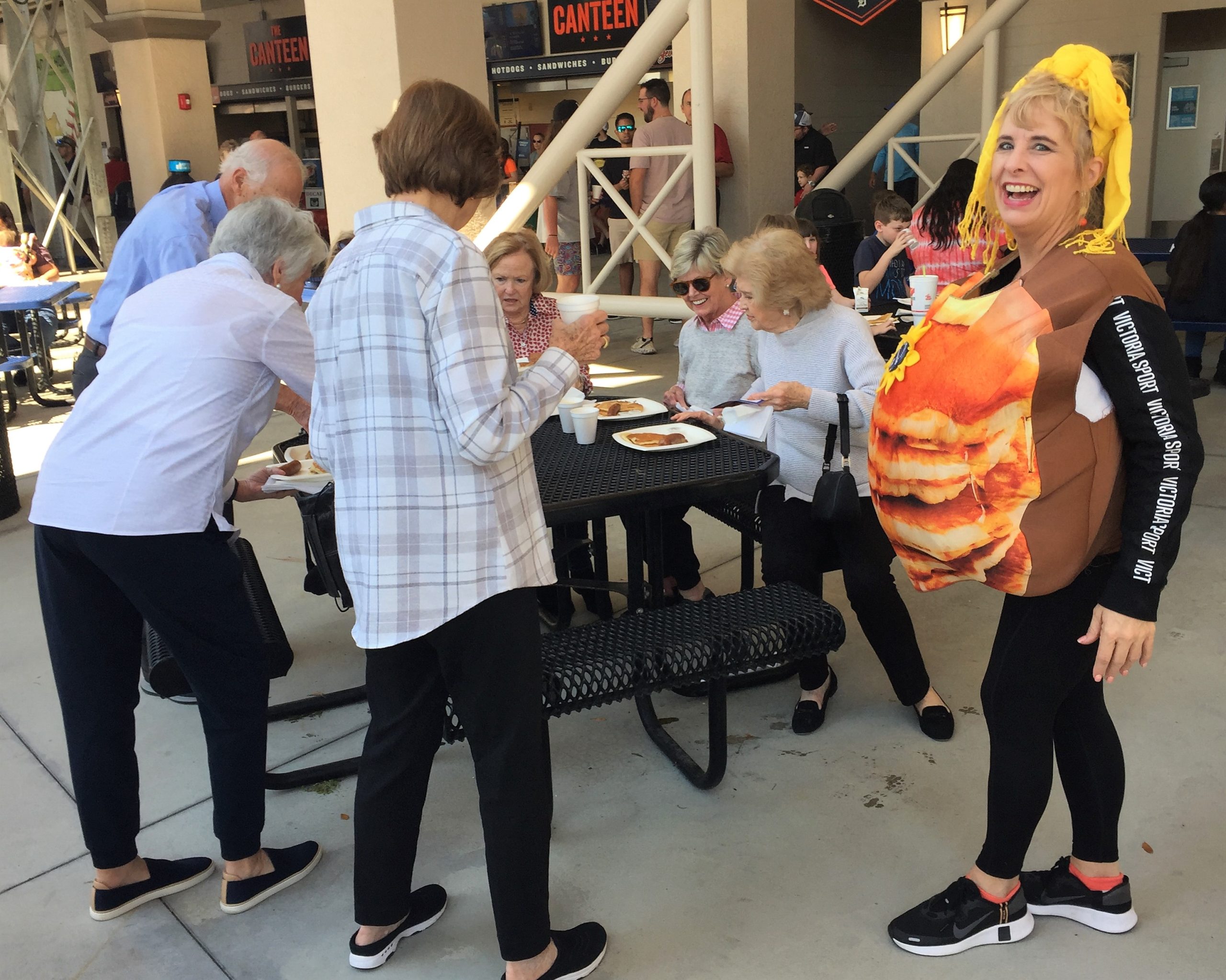 After a two-year long hiatus, Cook and her club members were able to host their annual Lakeland tradition once again with their Flipping For Charities pancake event on Saturday morning. Once more, Cook donned her pancake costume and mingled with the many attendees who arrived for breakfast.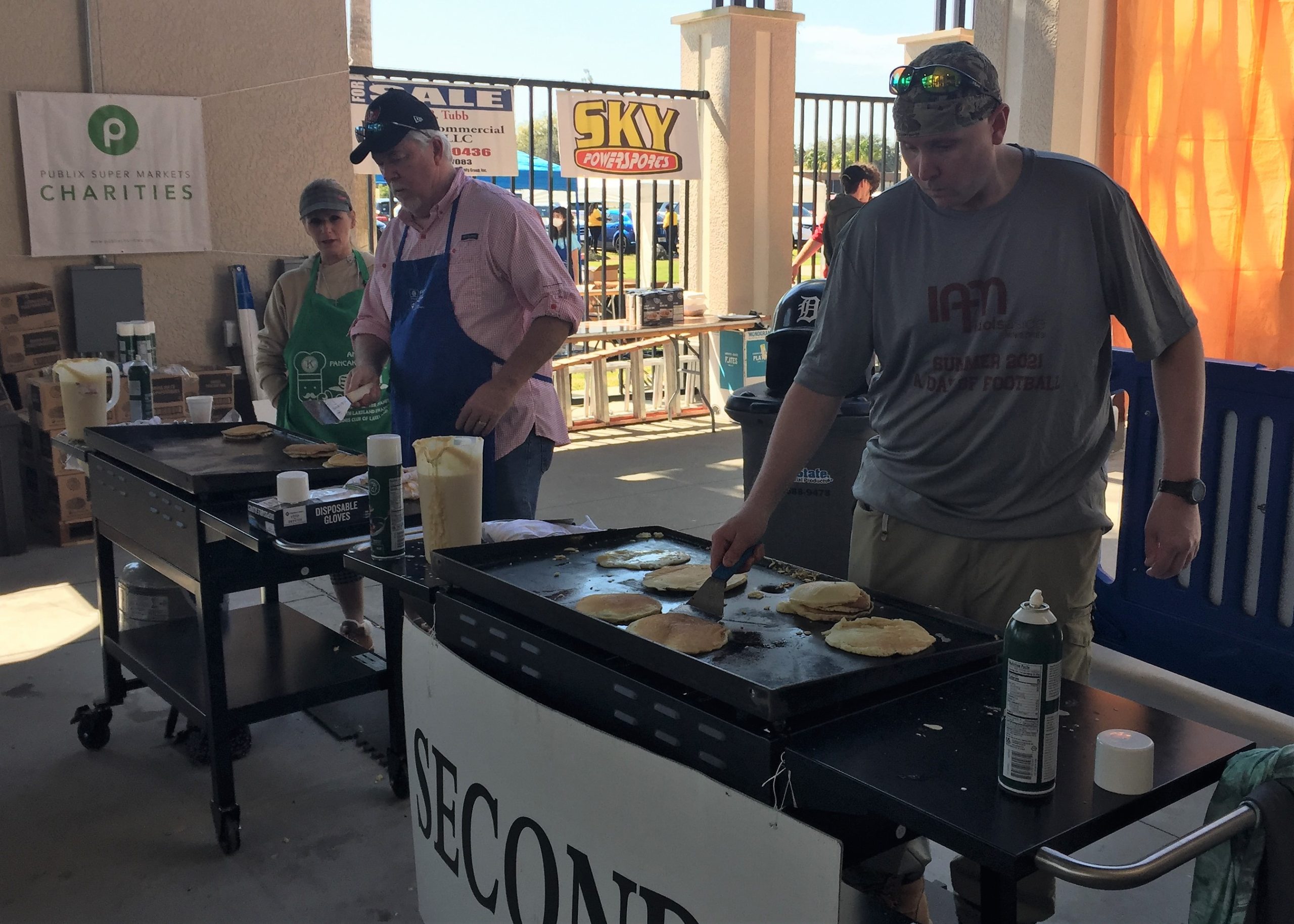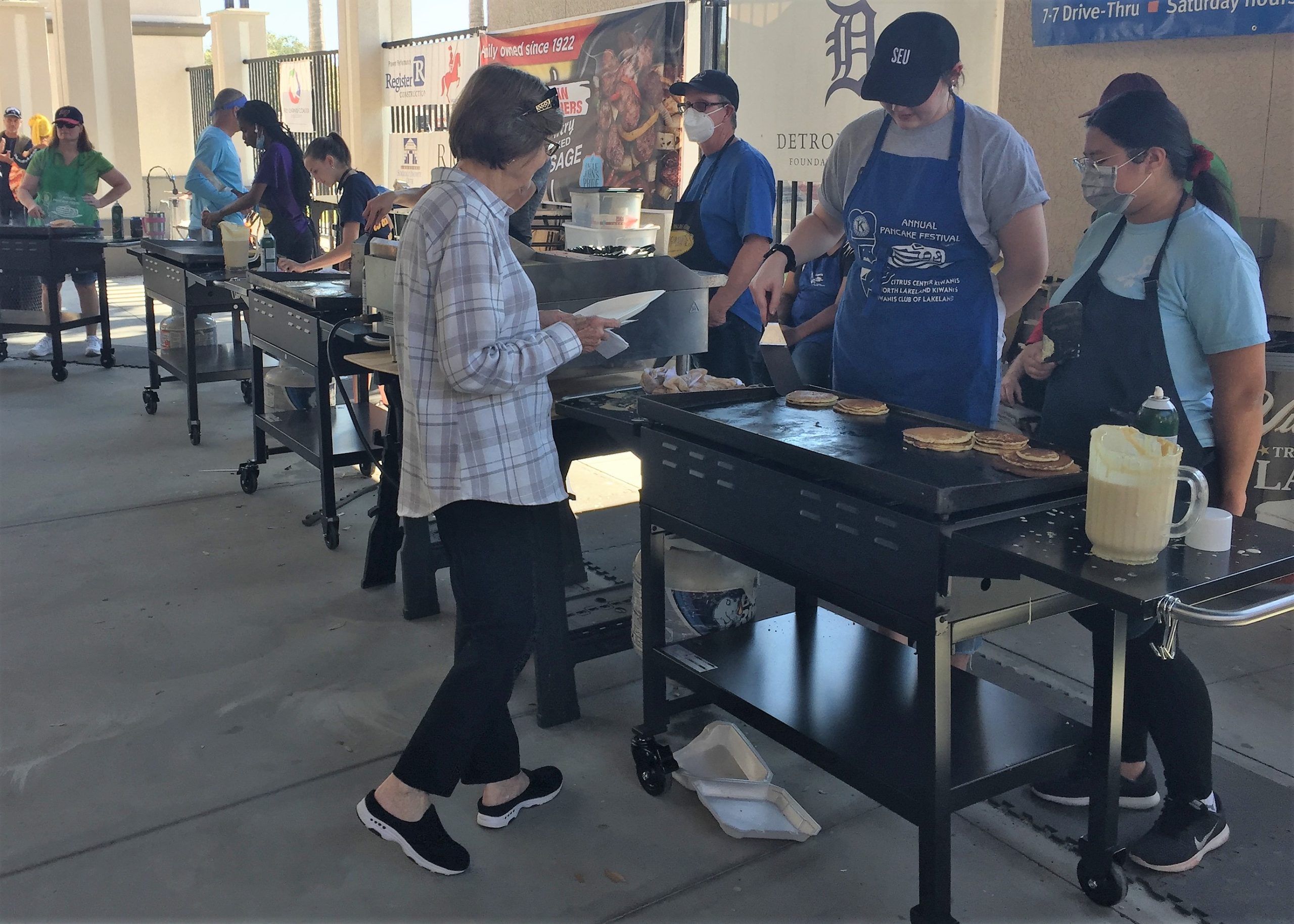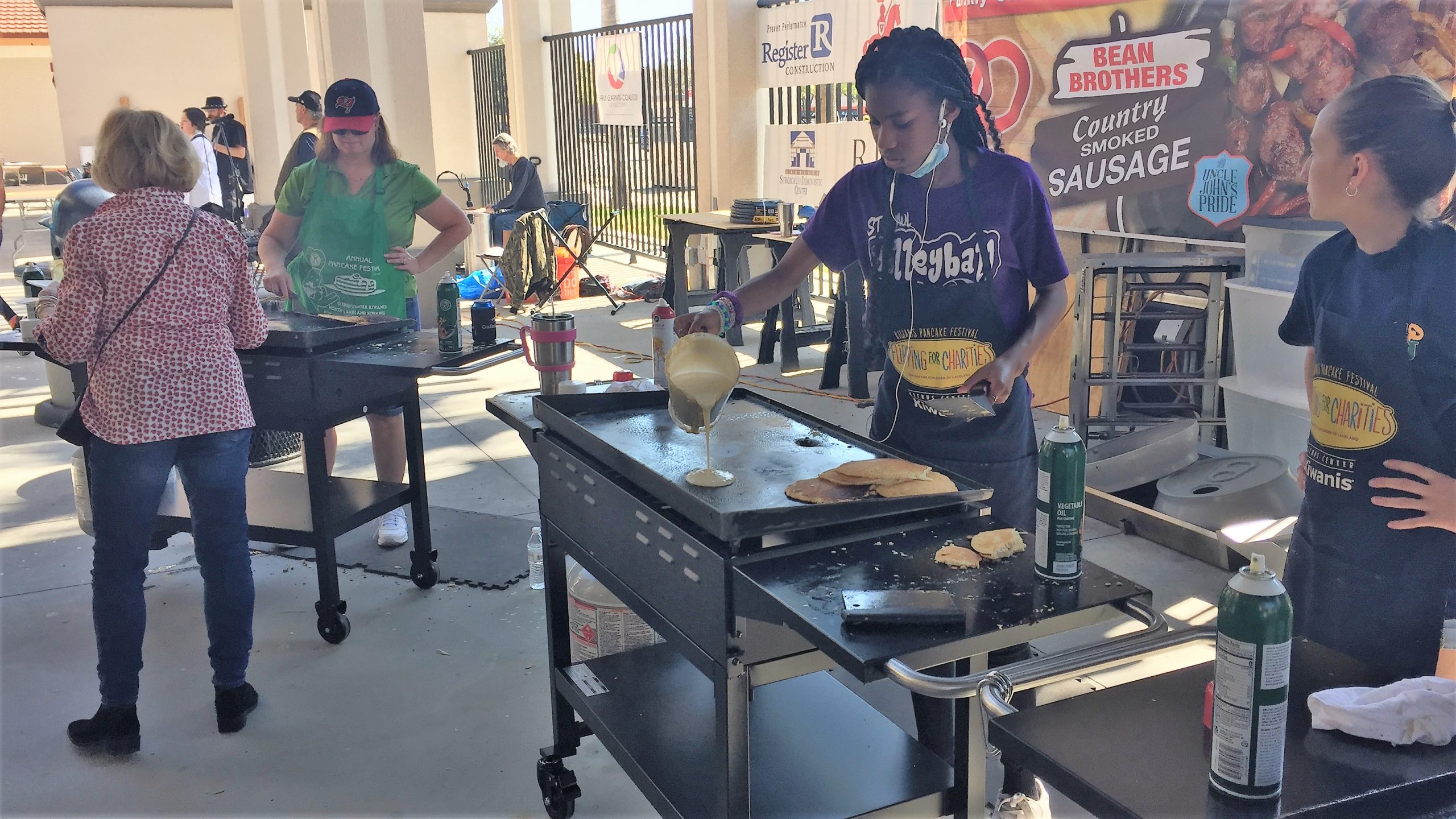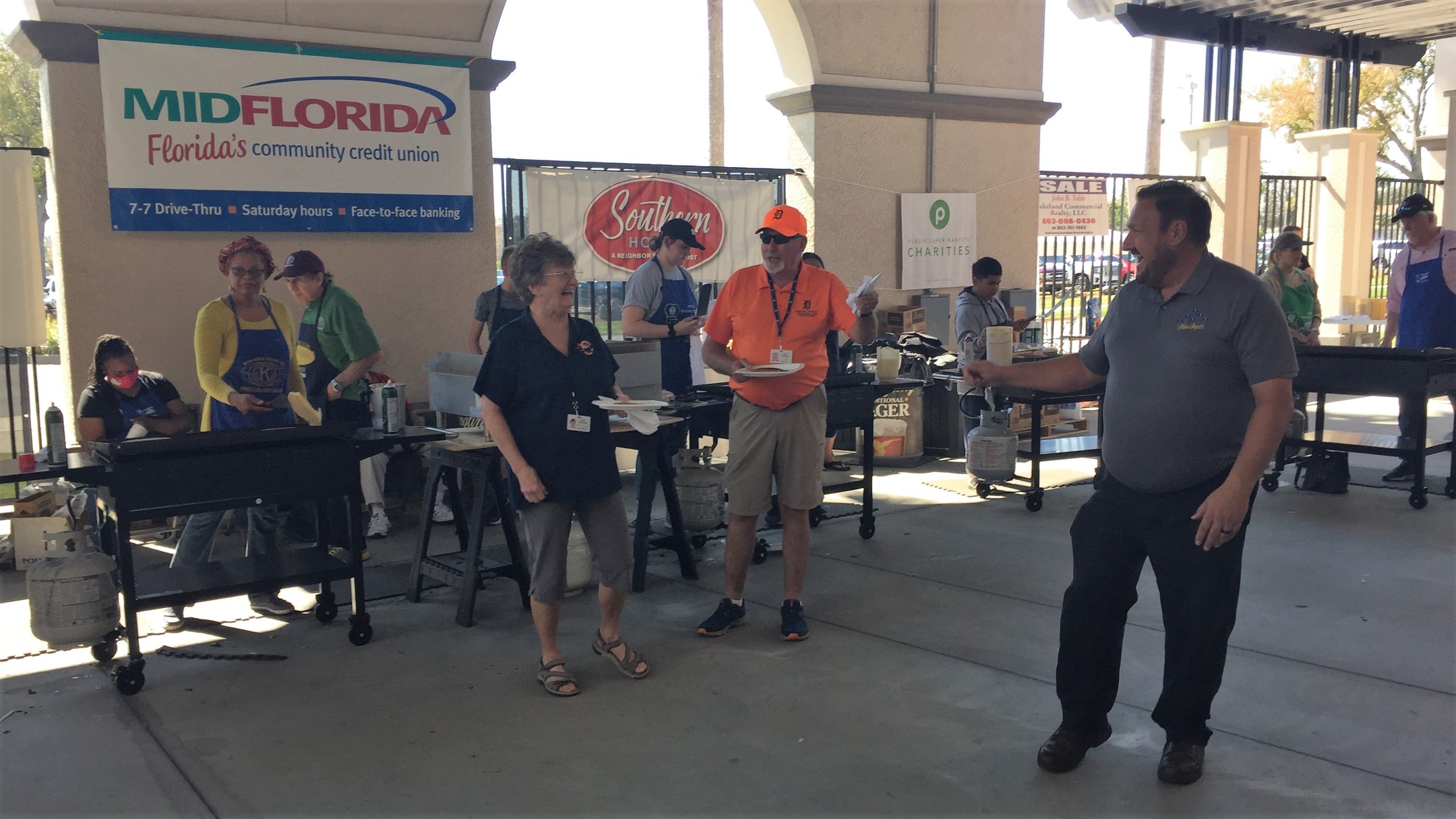 "This has been a Lakeland tradition…and we have not had it in the last two years," she said. "I think the turnout has been very steady. We had a lot of advance ticket sales. Of course, we can always improve on this. I think it has been a great success."
Sponsored by Citrus Center Kiwanis, Flipping For Charities was hosted at Publix Field at Joker Marchant Stadium. Attendees could purchase tickets and enjoy an all-you-can-eat breakfast with pancakes, sausage links, and orange juice.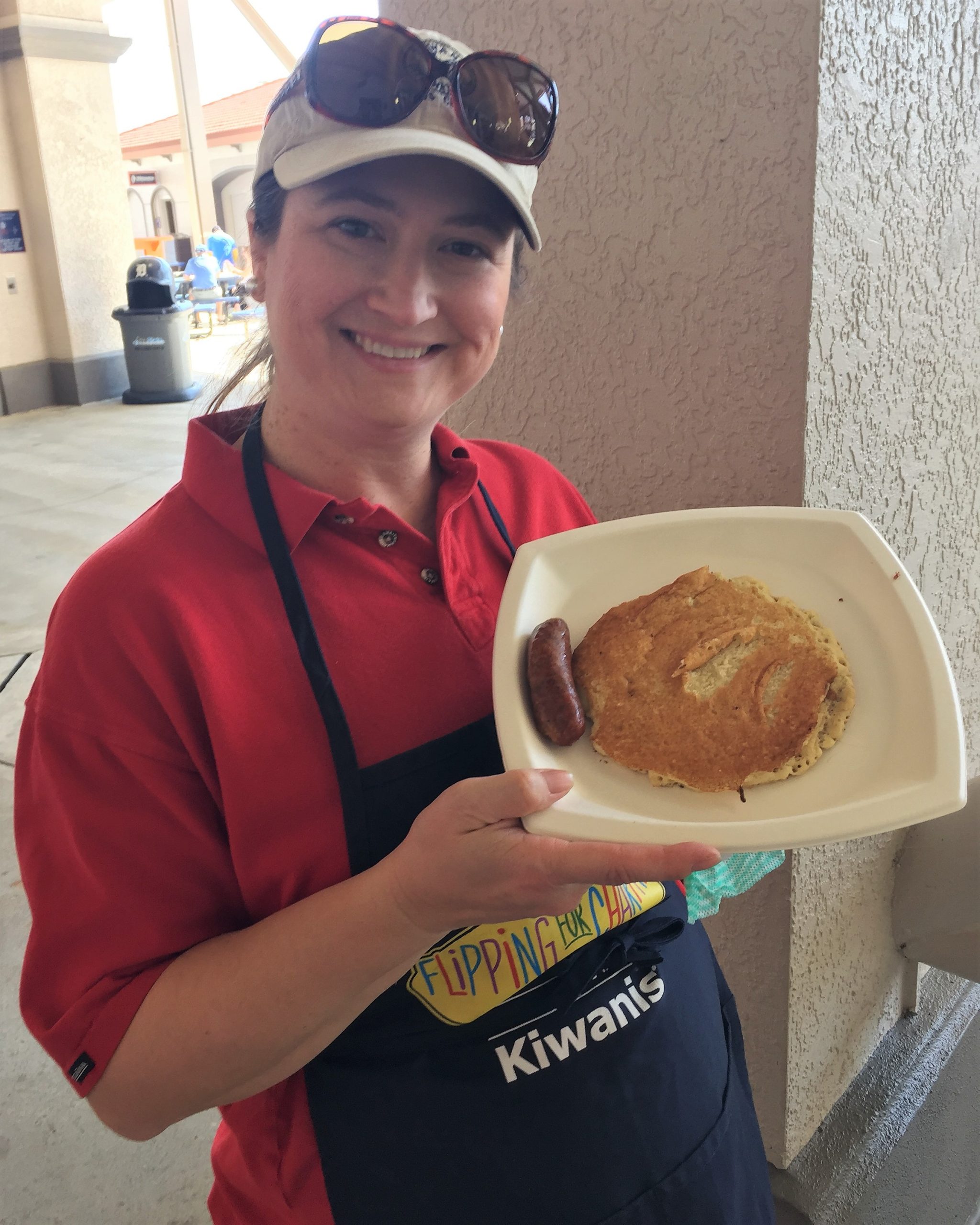 Proceeds went towards nine local charities, many of whom were showcased at the event, including Big Brothers Big Sisters, Camp Fire Sunshine Council, Early Learning Coalition, Fellowship of Christian Athletes, Girls Inc., Idols Aside, kidsPACK, Lobo Ranch, and Parker Street Ministries.
"Every dime you raise for profit goes toward those charities," said Alan Higgin, President of Citrus Center Kiwanis. "We do not keep a dime for it. We hand out that money to those charities toward helping the community and those children."
This is the first year Higgins has served as president. He is honored to take up the mantle. He was also proud to take up an apron and serve pancakes during this beloved local fundraiser. He especially appreciates representing a 100-year-old worldwide organization that has helped out their local community and the world at large.
As this was the first event to be hosted since the start of the pandemic, the turnout proved to be exceptional. Higgins saw huge lines stretch outside the stadium from the start of the event around 7:30 a.m. near the end around 11 a.m.
"I think the great thing about Kiwanis and this event is that it is a truly the first event, one of the few in our community where people of all kinds, [from across the] political spectrum, come together," he said. "And what makes us success is people think of it as a tradition. People have been coming for 63 years, and they think of it as a tradition where they get a good breakfast and help a good cause, and it is the place to be."
The Citrus Center Kiwanis took over the event five years ago. Initally, a local pub wanted to replace it with a rum festival, but Kiwanis preserved the event as it was to keep it family-friendly, Cook said.
Rebecca Knowles currently serves as President Elect. She anticipated being able to continue the good work of the organization, including the annual pancake fundraiser. She appreciates how the event allows so many locals to come together and enjoy each other's company for a good cause.
"I think this event has a long history of helping the children in our community," she said. "So people know to expect a fun event with a good turnout and we have so many good community partners, all of the charities that our event is supporting is here and everyone is coming together and working together for a great event."