The Well In Lakeland Honors Community Heroes In Mural
by James Coulter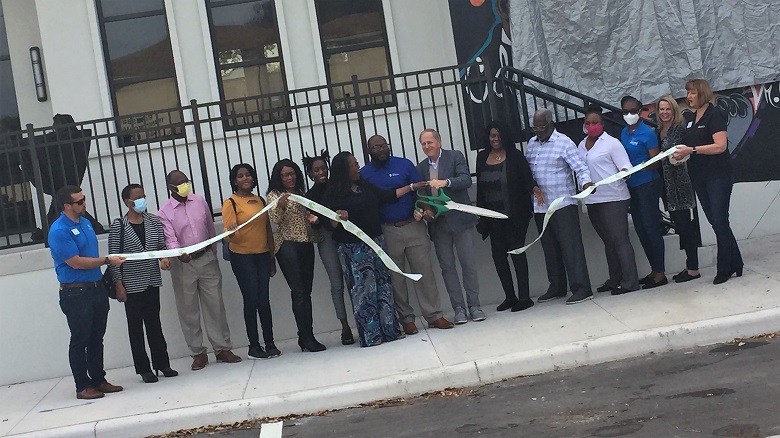 A jazz musician, a mayor, and several community activists were honored on a mural outside The Well, a local collaborative workspace in Lakeland that aims to assist new business startups.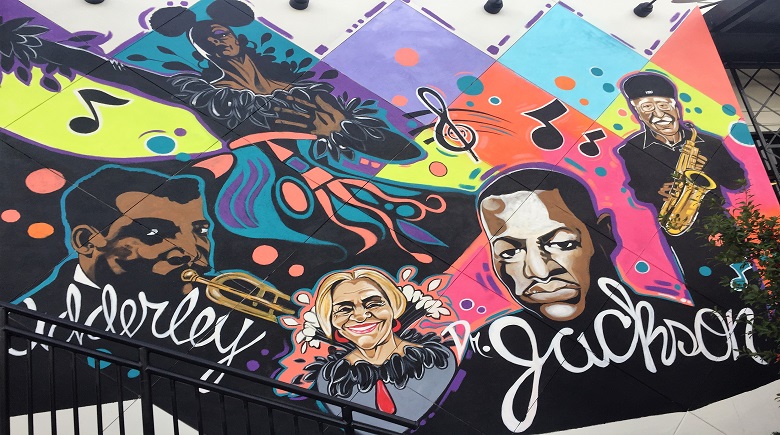 The vibrant mural, painted on the walls of The Well building, located at 114 E. Parker St. in Lakeland's Midtown neighborhood, showcases the portraits of several community figures past and present, including Dr. Larry Jackson, the first black mayor of Lakeland; Nat Adderley, a jazz trumpeter; Morris Chestang, a retired teacher and president of the Gladys Leggett Neighborhood Association; and Annie B. Phyall, a retired educator.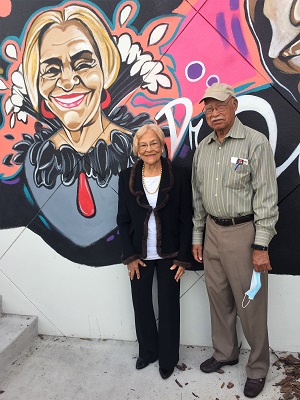 Chestang and Pharyll were both present during the unveiling of the mural on Friday during The Well's ribbon cutting ceremony, hosted by the Lakeland Chamber of Commerce. Chestang mentioned that his portrayal on the mural was a real "surprise, surprise, surprise," while Pharyll considered it "a real honor."
The Well, as described on its website, is, "a high-design flexible workspace used by a diverse community of independent professionals, startups, and teams from small and large businesses…[It] is a purpose-built environment that provides members with a variety of areas to focus, collaborate, learn and innovate at any given time."
Built at the cost of $1.3 million, the 4,700-square-foot collaborative workspace and business center will be utilized by more than a dozen local entrepreneurs, offering them the space and resources to allow their business startups to grow and flourish. The facility's amenities include a co-working space, executive suites, catering kitchen, music recording studio, and several other media production rooms, according to LKLD Now.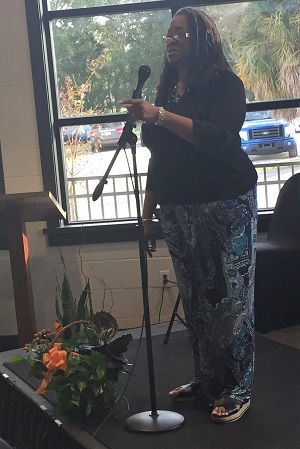 Dr. Sallie Brisbane-Stone, an events services business owner and educational consultant, started The Well with the expectation of allowing local entrepreneurs and fledging business owners the opportunity and resources to grow from the ground up. She owes her success thus far to the support of her local community, including city officials, as well as family and friends.
"I am so thrilled," she said. "So [with] family, faith, and community, it doesn't get any better than that."
Mayor Bill Mutz compared the opening and preparation of the new community collaborative workspace to Jacob's Well in the Bible. Now that The Well has been offer, the blessings that will hopefully flow forth from it will help spur economic growth and development.
"This is an exciting day," he said. "If you are digging a well, you have to find the right spot, and make sure you are deep enough, that is the well we have here. It will allow us to create many opportunities. It is an exciting moment."
Stacey Weekes, a Chamber board member, could hardly hold back her excitement for the opening of the new facility and the many new opportunities it will hopefully provide and nurture for the Lakeland community.
"I cannot tell you how excited I am," she said. "You have created such a dynamic space, and being in this room, and [with] the energy that you feel, you know it will be a great success."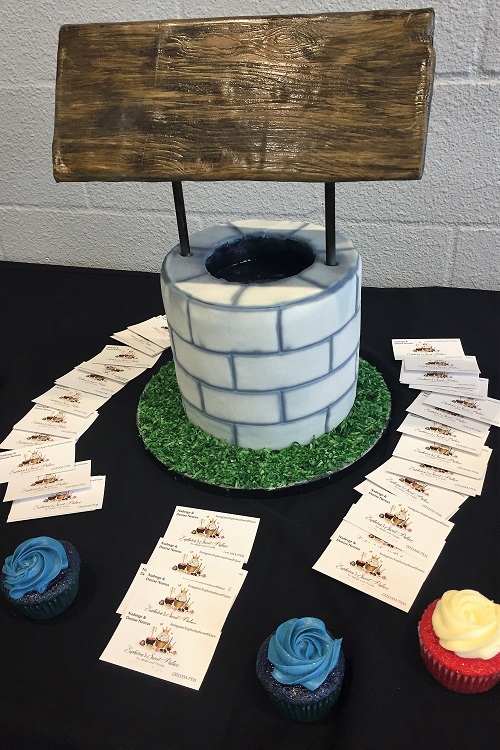 The Well is located at 114 E. Parker Street, Lakeland, Fl 33801. For more information, visit their website at: http://www.thewell-lakeland.com/