Gail Quam Retires After 36 Years As Principal Of Polk Avenue Elementary
by James Coulter
Polk Avenue Elementary in Lake Wales has a unique new tradition. Whenever a student meets their academic goal, they can ring the bell installed in the school courtyard. The bell is positioned so that everyone in the school can hear it when it rings out.
Principal Gail Quam had served at the school for the past 36 years. Now that she had retired, she had met a goal of her own. So during her retirement ceremony, she proudly rang out the bell in honor of her accomplishment.
Her students, colleagues, and friends celebrated her retirement from her 36-year-long career on Thursday afternoon. Everyone gathered in the school courtyard for the celebration to hear kind words spoken on her behalf and to witness gifts and honors conferred to her.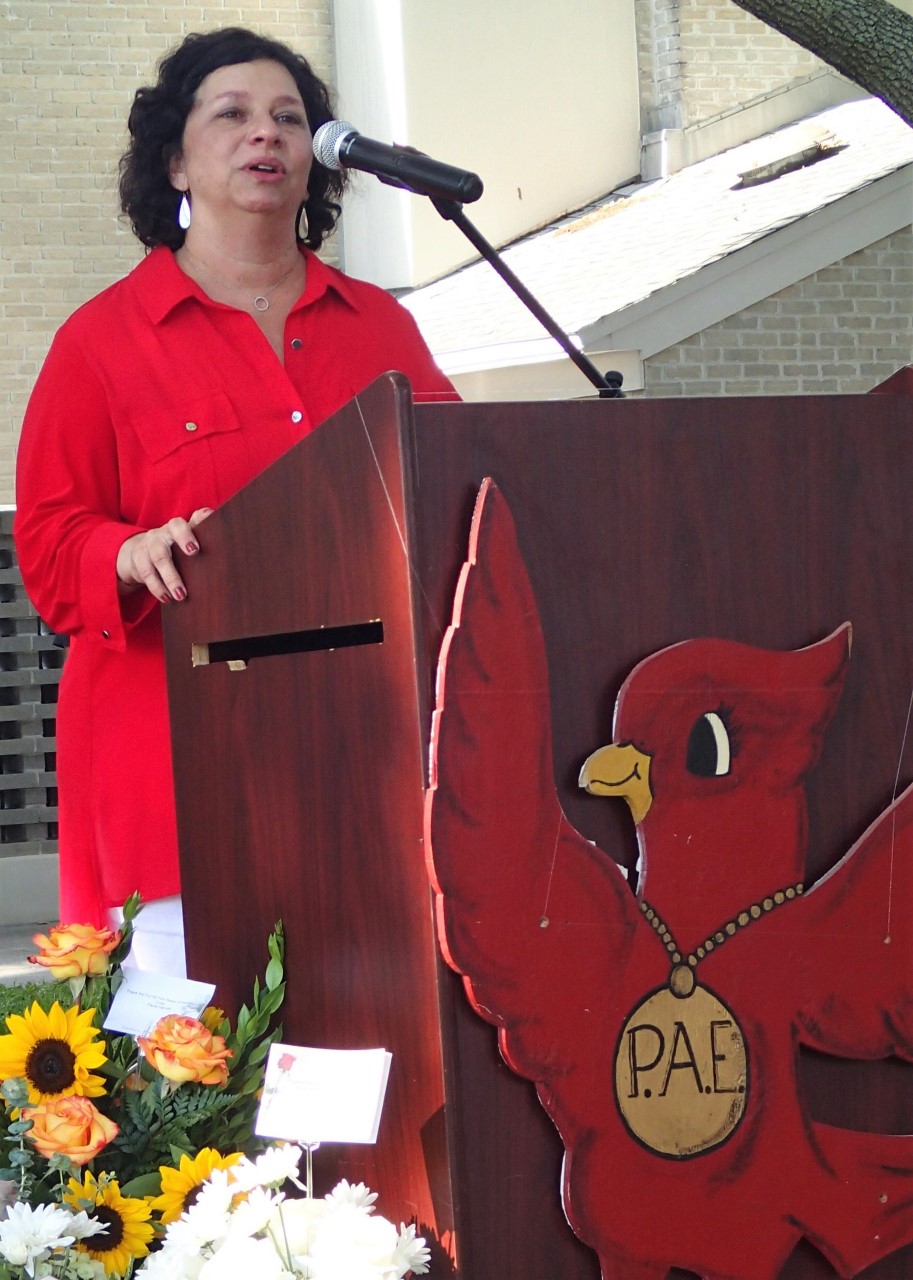 Mrs. Quam was presented with the Jerry Miller Community Leadership Award from the Lake Wales Chamber of Commerce, which confers the awards to select residents who exemplify community service. She also received a glass plaque from the school officials, a birdbath for her new lakeside home, and a plaque naming the school courtyard after her.
Ever since she started her career at the school 36 years ago, Mrs. Quam owed her success to the many friends she made within the staff. They encouraged her to do her best and offered her advice on how she could approve.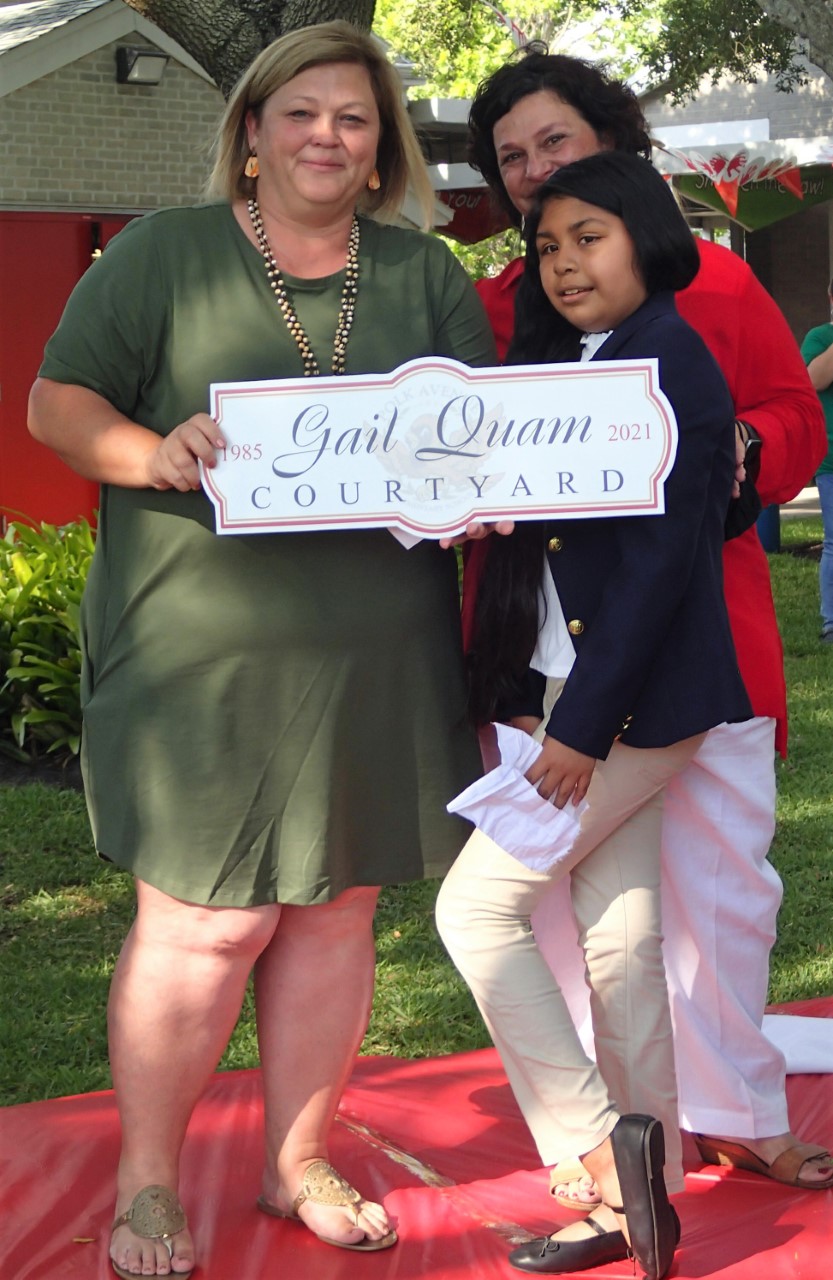 Such support allowed her to progress in her career from a humble teacher to the principal for the past 14 years, and it will be such close friendships she will miss most now that she has retired, she said.
"I have been blessed over the years to work with amazing people, amazing teachers, and amazing people as individuals," Quam said. "I know that I am leaving Polk Avenue in such great hands, and that is such a comforting thought to know that you all have what is best in mind for our students, and that will continue, and I love each one of you very much."
Gail Quam and her husband, Rob, originally planned to move to a larger community after spending one year working at an elementary school. However, upon joining Polk Avenue Elementary, her initial one-year assignment bloomed into a 36-year-long career.
She started her career in 1985 as a classroom teacher. She taught first, second, and third grade. She became a reading facilitator in 1997, an assistant principal in 2003, and then as a principal in 2007, where she continued for 14 long and fruitful years.
"During these years, she has served with distinction, and her devotion to children has not gone unnoticed," said Dr. Greg Hall, President Emeritus of Warner University, who offered the tribute that afternoon. "The school has enjoyed no small amount of influence and remarkable success under her leadership."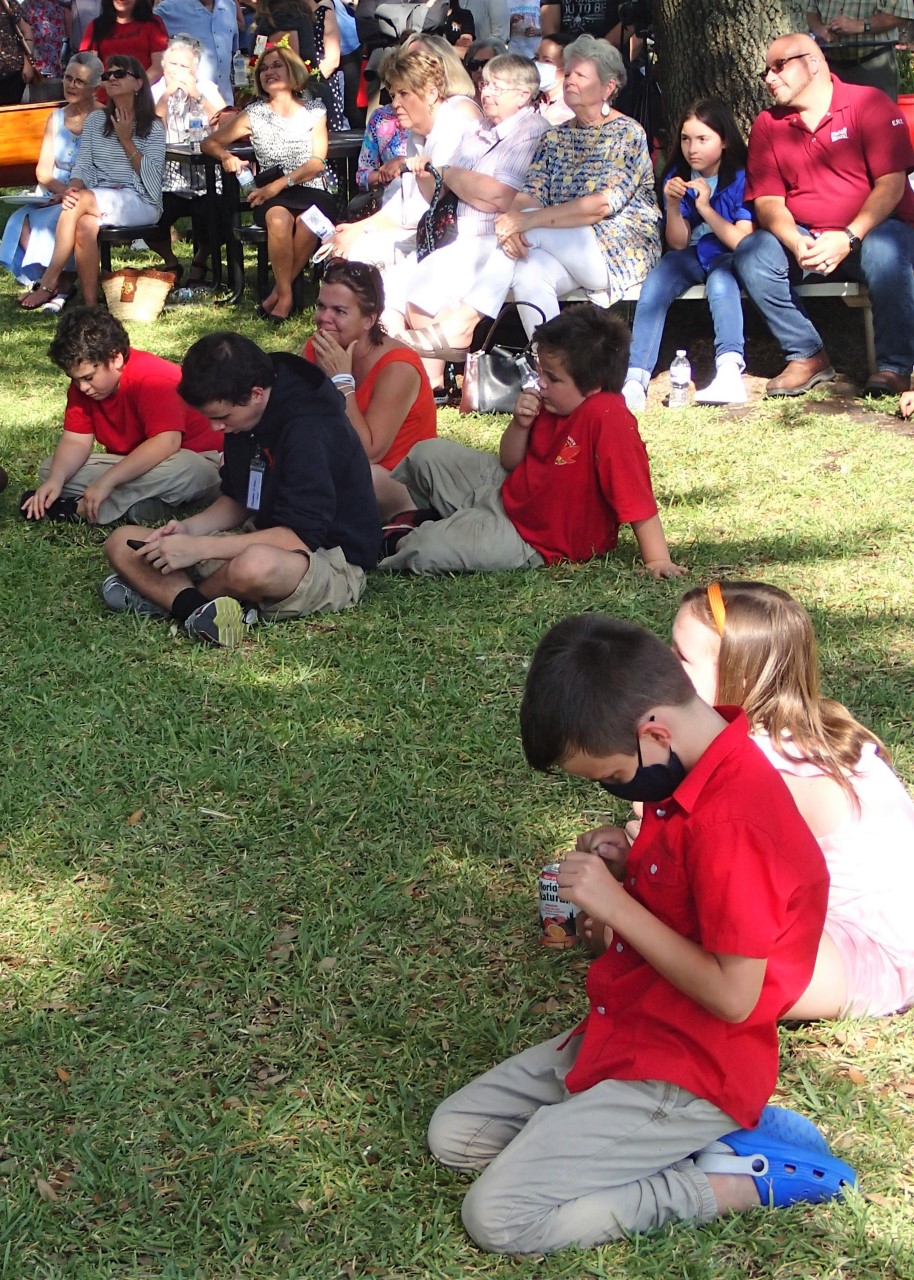 At the end of her third year as principal, Polk Avenue was only one of a handful of schools in Polk County and the only school in Lake Wales to improve two full letter grades in state ranking for school improvement. Her secret was her emphasis on improving school character. When character improved, so would academics, she said.
"She was right, and the school has benefited greatly from such wisdom and insight," Dr. Hall said. "This achievement is remarkable to the point where it cannot be overstated. This is a first-class upgrade of which the entire school can take pride."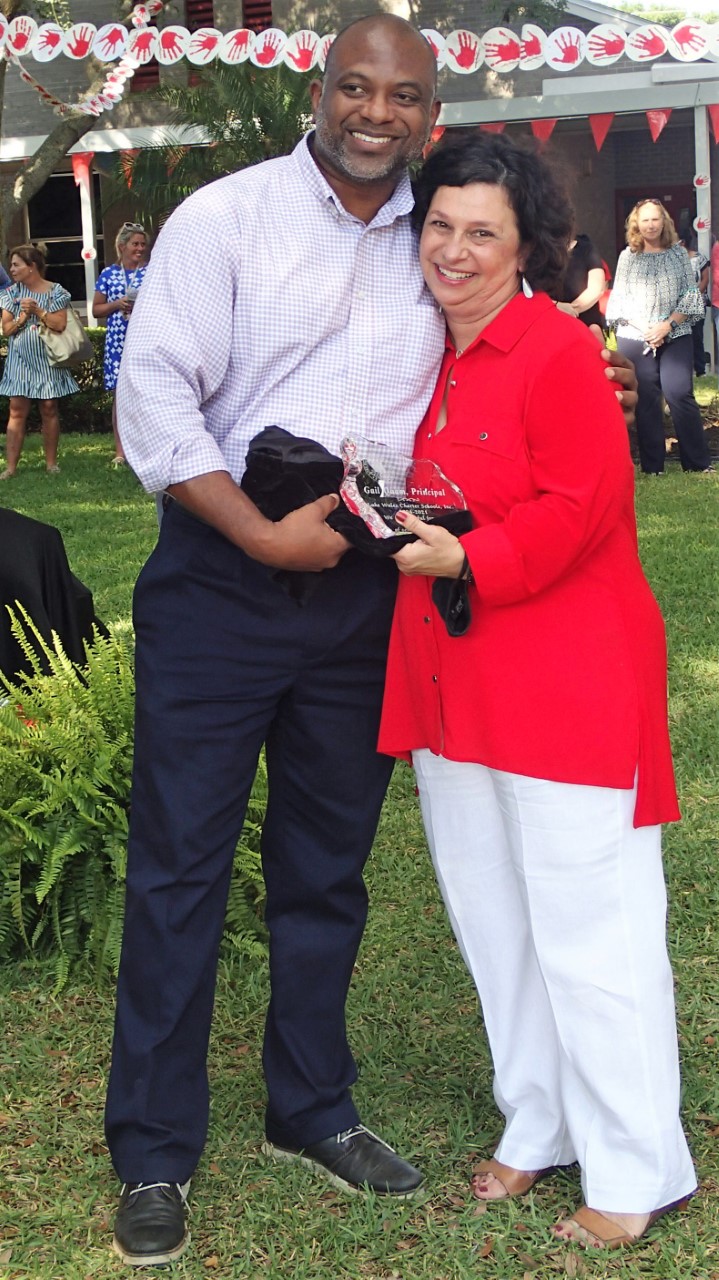 Her husband, Rob, mentioned how she never approached her position as a job. Instead, she considered her students and staff like family, and she would treat them as such. That reason was why she applied for the school in the first place: because she loved the people within it and wanted them to succeed.
"These are the reasons your legacy is going to last," Dr. Hall said. "Your fingerprints will forever be on this place…It is the stuff of greatness. Gail, you have set the bar pretty high, but that is the way it should be. We need these examples of leadership."
However, while she has formally retired, her career has not truly ended. If anything, this ending in her life is yet another beginning for her, and one that she will no doubt use for the benefit of others, as had been her focus during the past 36 years.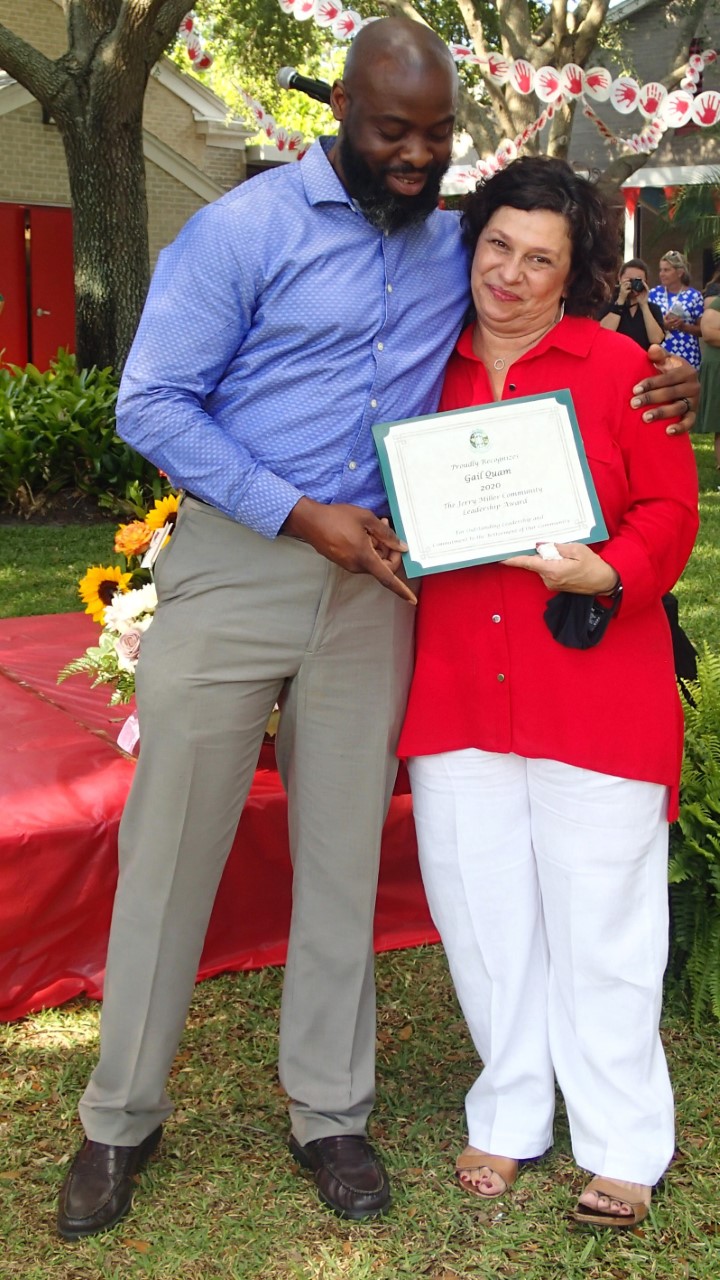 "I regret to inform you that when it comes to being retired, there is no such thing for a truly called person," Dr. Hall said. "You are about to not be retired but rather to be re-deployed. Your best, most productive, most influential years are before you, not behind you. We anxiously await what the Heavenly Father has for you today. Three are assignments coming down the pipe that you alone are the one uniquely qualified to perform."
Several students and teachers offered words of gratitude for her. Two of them were staff members who had previously attended the school as students. They now serve proudly as colleagues for the woman who helped shape and influence their life.
Another student, Artuno Barcenas, mentioned how honored he was to have Mrs. Quam as his principal. She always showed respect to the students and allowed them to lead forums and discussions at the school. Overall, she taught them how to be kind, how to help others, and how to keep the Seven Habits held dear at their school.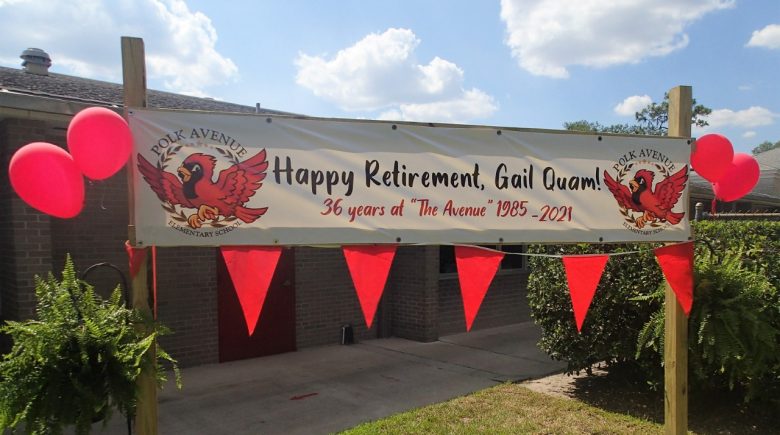 "Every time I would get my report card, she would write a note at the end with words of encouragement," Artuno said. "She saw the best in someone. When I went to school, every day I felt I got to her school instead of having to go to school. I really loved that. Thank you for making Polk Avenue a home away from home."