Winter Haven Fire Department
Congratulations Charlie Parr!
Retired from the Winter Haven FD after serving 30 dedicated years. The Department presented him with a New York style leather helmet with his personalized badge.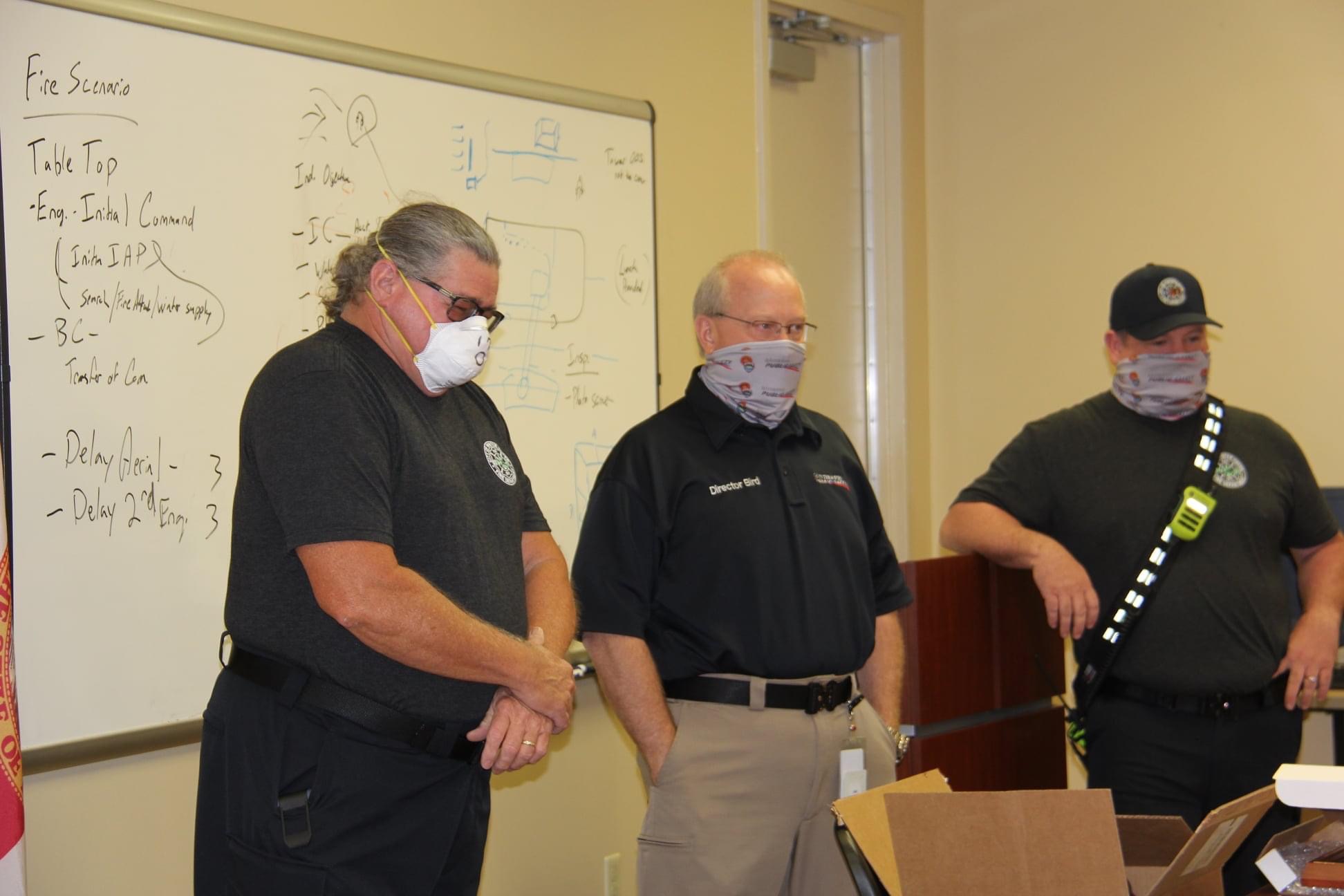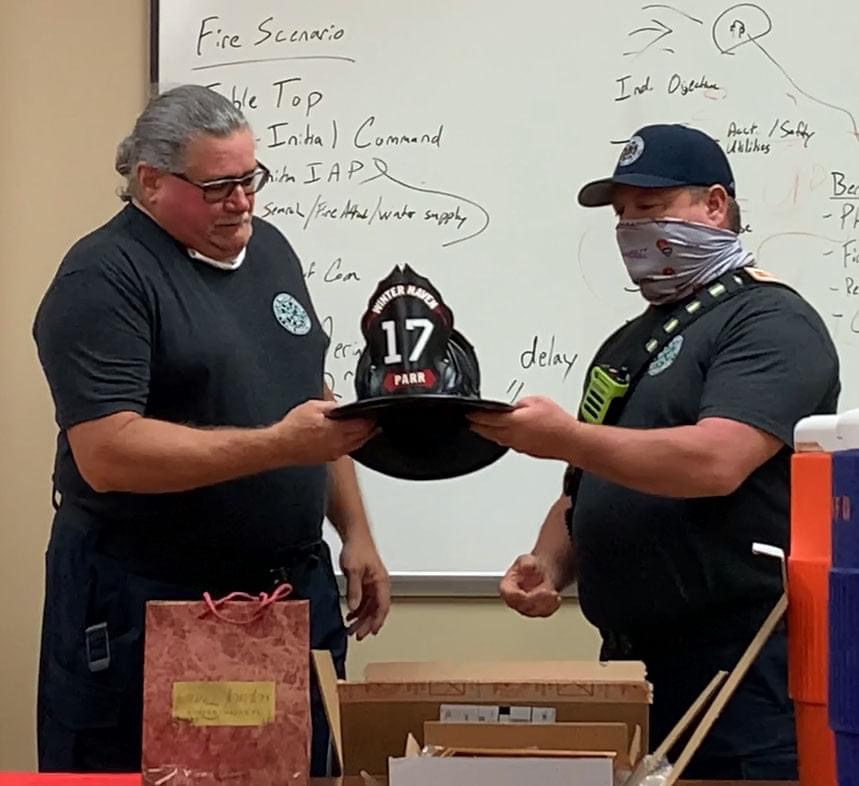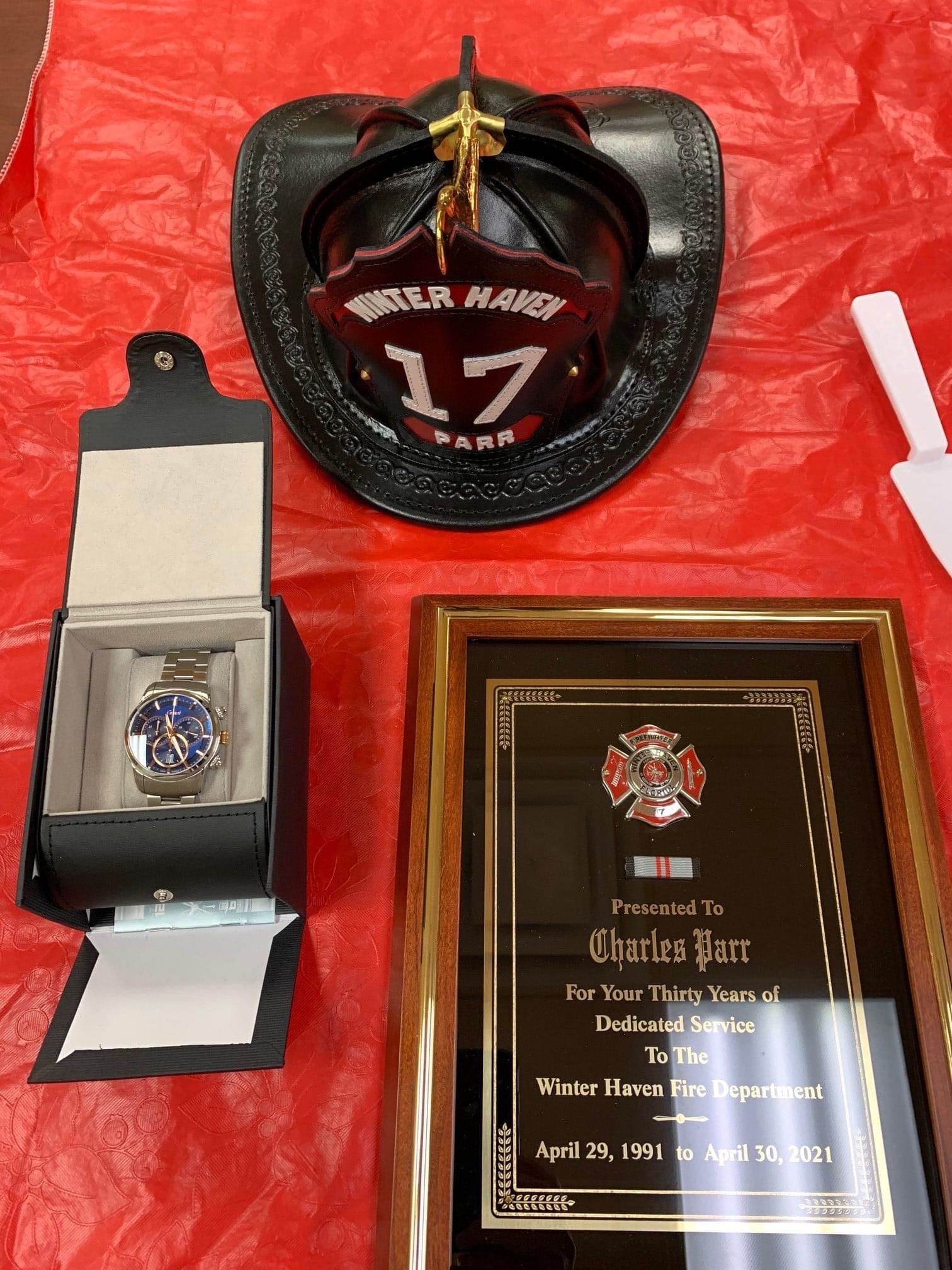 He also received a beautiful watch (that he picked out) from the City for his 30 years of service and presented a shadowbox with his badge by Public Safety Director Bird.
You'll be missed Charlie but we are so happy for you.