Young Local Artist Troli Bear Gaining Views With Viral Music Video "Love That"
by James Coulter

Several teenagers congregate in a local eatery. In the corner, a lone stranger in a baby masks watches. Sitting nearby are two people wearing horse masks.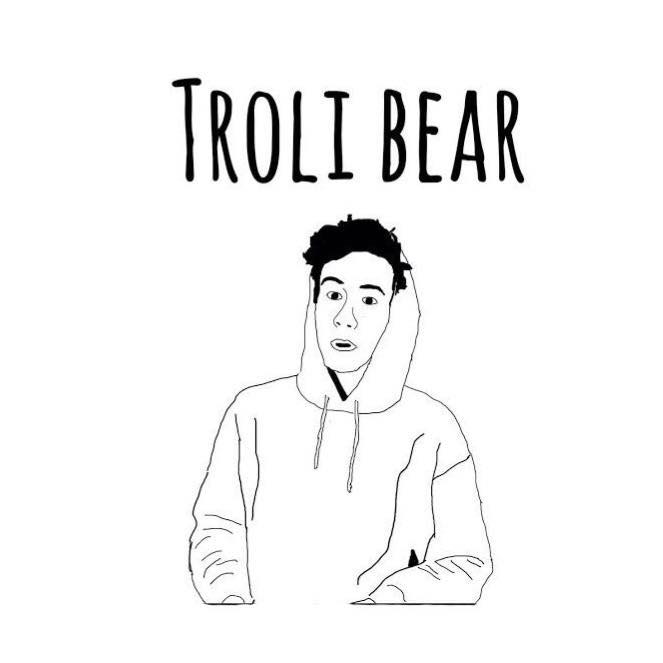 Next scene, a young girl exits the library, carrying a cup of water. She saunters through the park to the fountain where a young couple sit. She splashes water in the girl's face. The video rewinds, water flying back into the cup it flew out of.
What transpires next are a loose series of images ranging from another girl performing a hand stand on a parking garage and a group of teenagers congregating on the lawn of a nearby park, watching as the sun sets in the distance and the night sky opens up above them.
These scenes are but a small sample of the music video, "Love That", featuring the titular song of local artist Troli Bear. Since its release two years ago, the video has gained more than 36 thousand views and one thousand likes on YouTube. The past month alone, it has received a consistent 400 views every 48 hours, according to the video's data.
If the music video feels random, that's because it is. Troli Bear, the stage name of Winter Haven musical artist, Oliver Cruz did not plan or script it. He instead opted to allow its visuals and music to blend together and carry the laid-back vibe of a low-energy, small town summer day.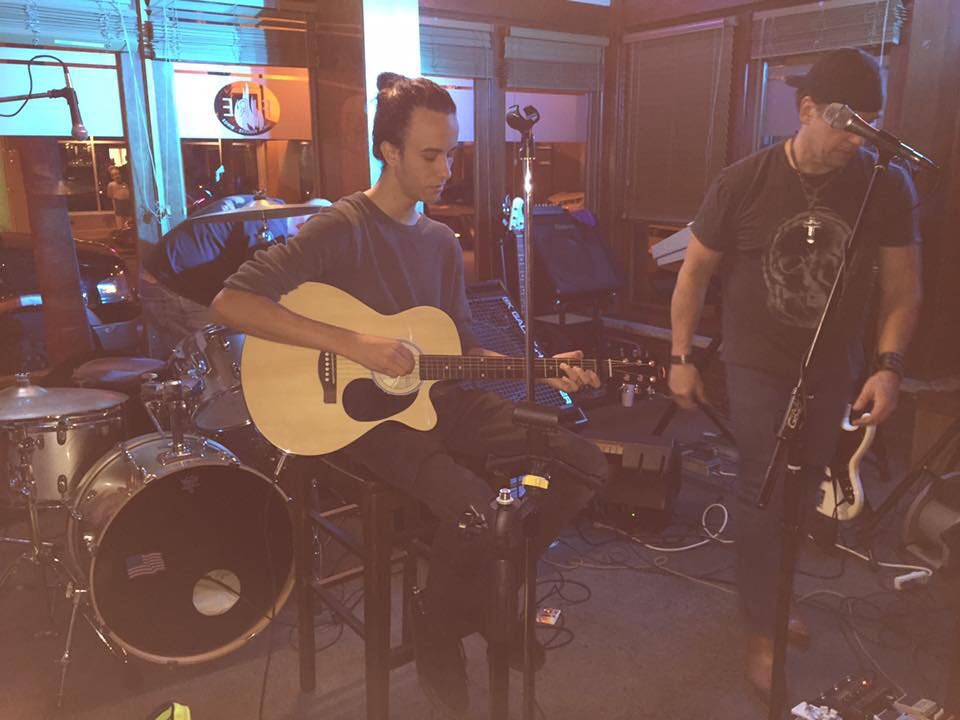 "Every shot in the music video was improvised. We did not do any pre-planning or any story writing," Oliver said. "Basically, I gathered up my friends and we made it happen. We did not pay any actors. We just had friends there for support and to be in the video."
The song itself was likewise written on the fly, being written in only ten to 30 minutes. Recording the song took about a day or two. Even if the song itself doesn't take long to write, Oliver still wants to review and re-review it to ensure it's the best it can be.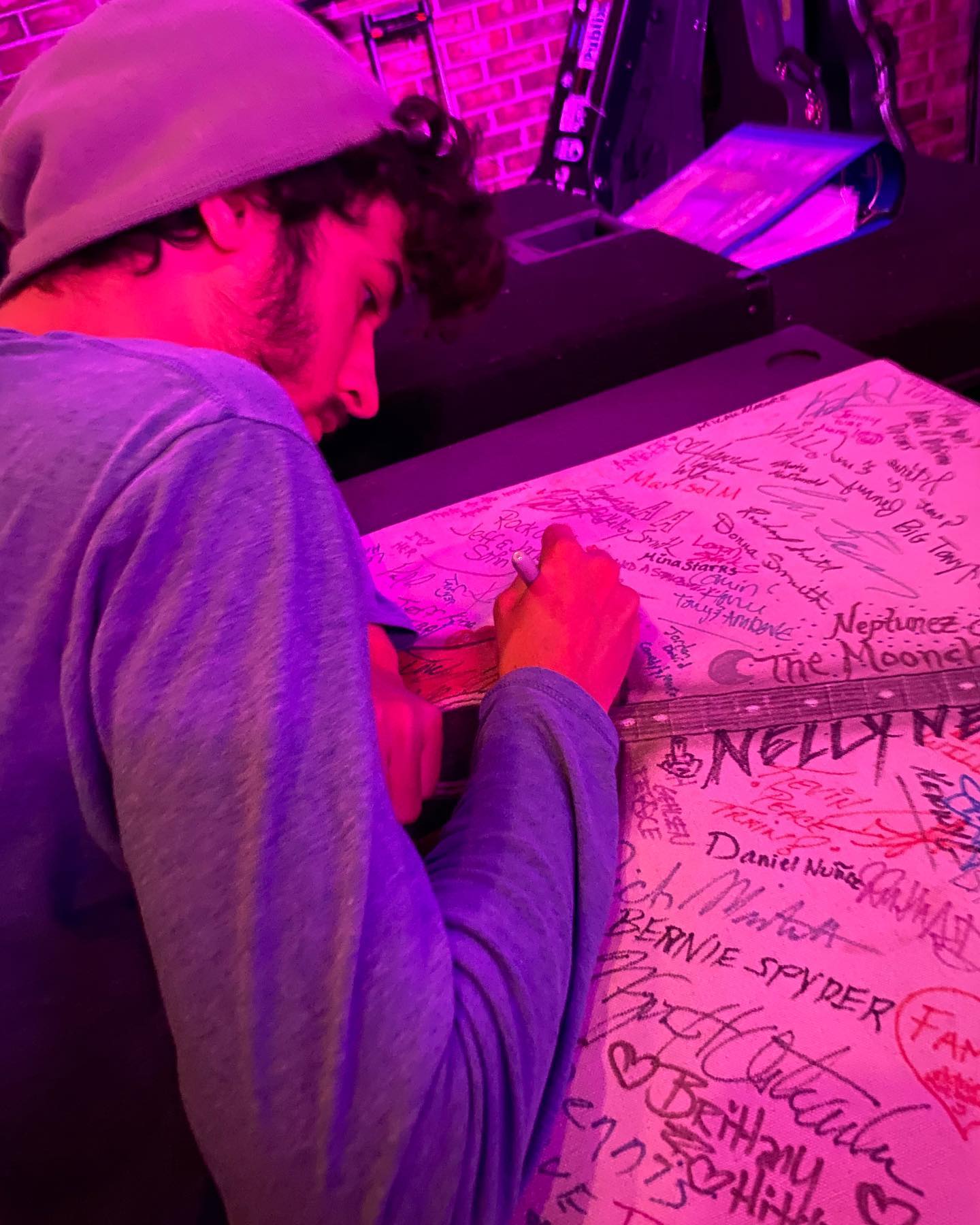 The filming took place at Central Park in Downtown Winter Haven. Many of the shots were filmed using a 4K camera drone piloted by local videographer, Josh Van Dyk. Josh met Oliverand his friends while shooting drone footage in Downtown Winter Haven. They noticed, and quickly became intrigued by his videography skills. They later contacted him to shoot footagefor his music video.
As a videographer and musician, Josh produced many of his own music videos, as well as for other clients. He usually has other people instruct him for their videos, while other times he uses his own creative freedom. Oliver's "Love That" was one of those videos where he was able to exhibit that freedom the most freely, he said.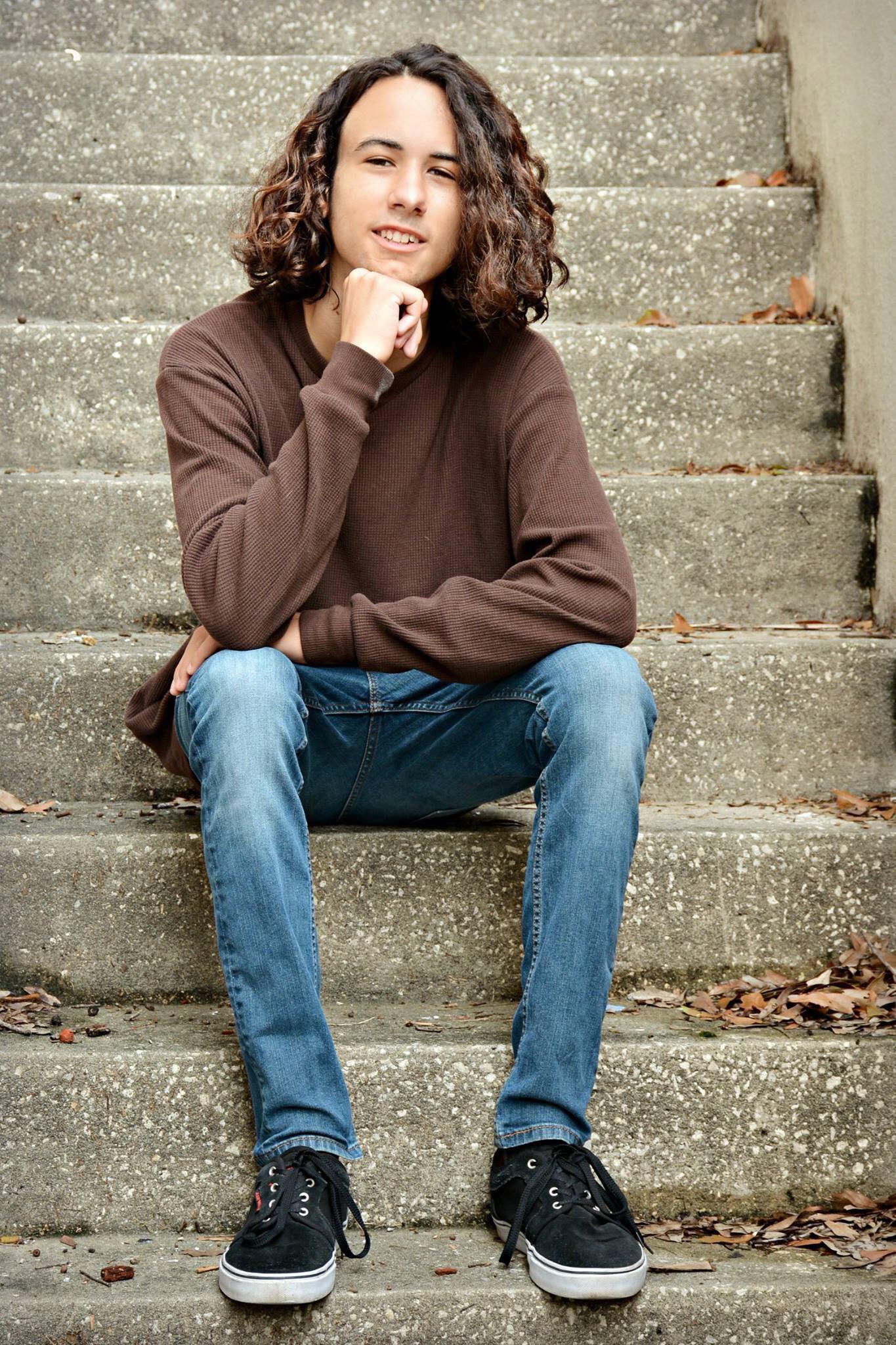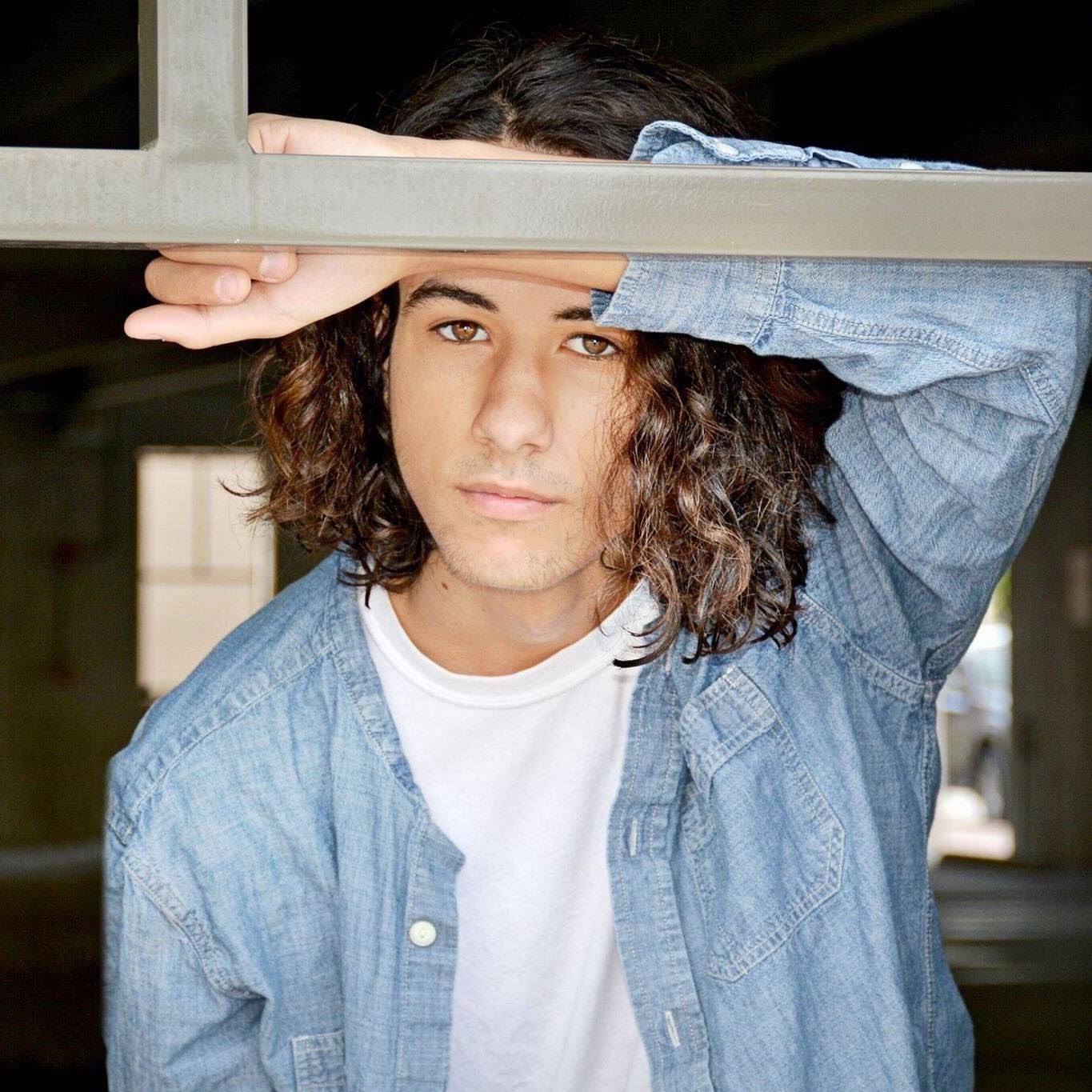 "We sort of winged it," Josh said. "I got there and they did not have an overall plan of what they were going to do, they just had some props and plans of what they wanted to throw something together in a sense to make it natural. It was an interesting video. I am used to people telling me what to do, and then sometimes giving me creative freedom of what they want, but in this case, it was a little bit of both."
Josh was able to test out many video-making skills that day, including run and gun shooting. Overall, the experience permitted him plenty of creative liberties, and the end result was something unlike anyone else has created.
"It was a cool experience," Josh said. "I had more artistic freedom to kind of do what I wanted to do with this, and I think it was one of the cool things about it. It was cool, it was fun, different, youthful, vibrant."
Oliver's music and Josh's footage merge together in the video to convey the laid-back feel of a summer day. Scenes and images play out like faint recollections of days gone by, interrupted with the occasional random mental image.
The most notable of these random images are the masks worn by some of the actors, notably two horse masks and a crying baby mask. Why these masks were incorporated into the video is anyone's guess. Not even Oliver himself knows why he included them.
"People wonder why we have the mask in the video, and, honestly, I do not have an appropriate answer for it," he said. "What we wanted to go for in the music video was a high school throwback vibe that everyone can relate to. It was a very beautiful day to shoot the music video. I loved every second of it."
Oliver has been creating music ever since he started high school. He experimented with video effects, editing, and filming. He later moved onto music in 2016, and released his first single, Love That, in 2018.
His artist name, Troli Bear, was inspired by a family nickname given to him by his youngest brother. "My brother could not say my name, Oliver," he explained. "So he called me Troli Bear instead because it was his way of saying Oliver. Then I developed that in as my artist name."
Since releasing Love That in 2018, Oliver has released more than 30 songs. Many are available on Spotify and YouTube. His YouTube channel currently has more than seven thousand subscribers. Most of his videos sport several hundred humble views, but "Love That" remains his highest viewed video at 36 thousand and counting.
"The best time for me to create a song is whenever I am in my field," Oliver said. "It is like I am feeling the emotional moment, and that is how I put it into the song. That is how I really share the message with the music."
One song, "Yourself", carries a special message. Oliver wrote it for Suicide Prevention Awareness Month. It was his way of promoting a positive message, encouraging people to cherish their life and not allow its darker moments to consume them.
"If you listen to the song, it sends a message that there are plenty of people you can reach out to, but in the end, the person you really have is yourself," he explained. "It is just I wanted to spread a positive message to let my listeners know to know that they are okay, to keep their head up, the message is motivational. That is the music I love to create the most: really motivational music. It really warms my heart."
Sometimes Oliver sings his music during karaoke at Jessie's in Winter Haven. Other times he and his friends performs at the Saturday Market in Central Park. When he's not performing his music, he's always promoting it. Such aggressive marketing has allowed him to become the viral hit that he is.
"I don't waste a second of my day," he said. "I put 100 percent of my time [into my music], and 90 percent of my time into promoting [it]. There is not a second in my day that I am not promoting. I am marketing, reaching out to people, making connections, running advertisements. That is basically how I get myself out there, how I get those consistent views."
As someone who graduated from Winter Haven High School, Oliver wants to show his fellow graduates and students that anyone like him from a small town can make it big. All they have to do is to continue dreaming big and chasing their dreams.
"What I noticed, people do not become a fan of you generally until they see your music multiple times," he said. "They are not going to be a fan of you the first time. They might, but they will not become a true fan of you. They have to be shown to them three to four to five times for them to be a true fan."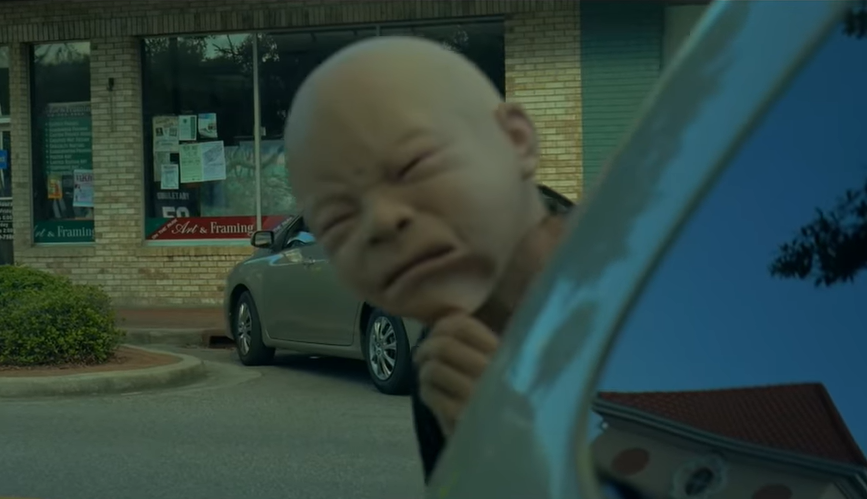 Troli Bear's music can be found on YouTube and Spotify. For more information, follow his Instagram at: https://www.instagram.com/trolibear, or his Facebook at: https://www.facebook.com/TroliBear