The Grinch Drew In 1,200 Visitors To Gourmet Goodies
by James Coulter
The mean old Mr. Grinch took time out of his busy schedule returning the Christmas he stole from the Whos down in Whoville to visit his countless fans at Gourmet Goodies in Winter Haven on Tuesday.
For the second year in a row, Gourmet Goodies hosted its annual Grinchmas, allowing its visitors an opportunity to take photographs with the titular character from Dr. Seuss' "How The Grinch Stole Christmas", as well as enjoy a few free cookie samples from their bakery.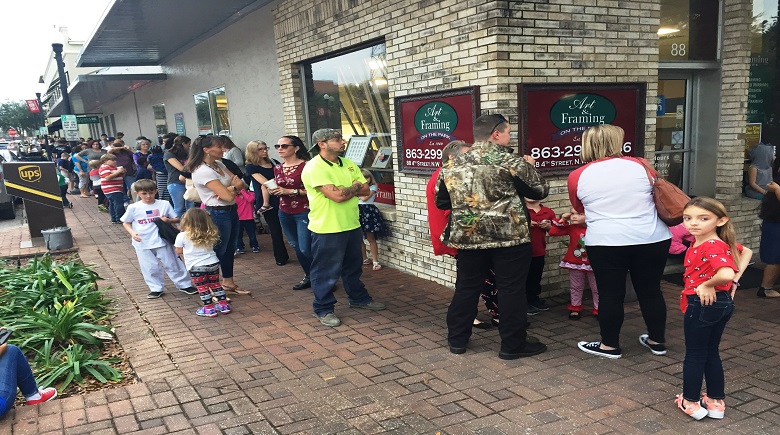 More than 1,200 guests young and old lined up outside the store and around the block for a nearly two-hour wait just for an opportunity to meet everyone's favorite green Christmas character.
Many of these guests were from the local Winter Haven area, while others traveled from other cities such as Lakeland and Haines City, and even from outside the county from as far as Plant City, Sebring, and Tampa, explained Carisa Hughes, Owner of Gourmet Goodies.
"We were super excited," she said. "We were really ecstatic with the turnout. We were thrilled to see so many people come out and be excited about a community event."
One Gourmet Goodies customer on Instagram, whose post was shared on Facebook, mentioned how she and her children visited the event as a last minute outing. The hour-and-a-half-long wait was more than worth it for her children to meet their favorite Christmas character, she wrote.
"I don't think they complained hardly at all, and once we got to meet the Grinch it made the wait all worth it," she wrote.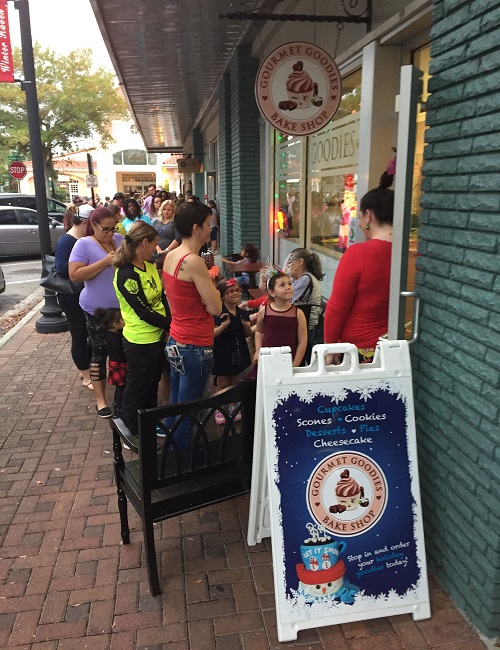 Another customer on Facebook also mentioned how she and children were willing to wait in order to meet with the Grinch, and how she actually preferred it to the usual greetings with Santa Claus.
"My kids loved it & so did I," she wrote. "The line wasn't that bad either, it was long but it moved pretty quickly (I thought). Overall, it was awesome."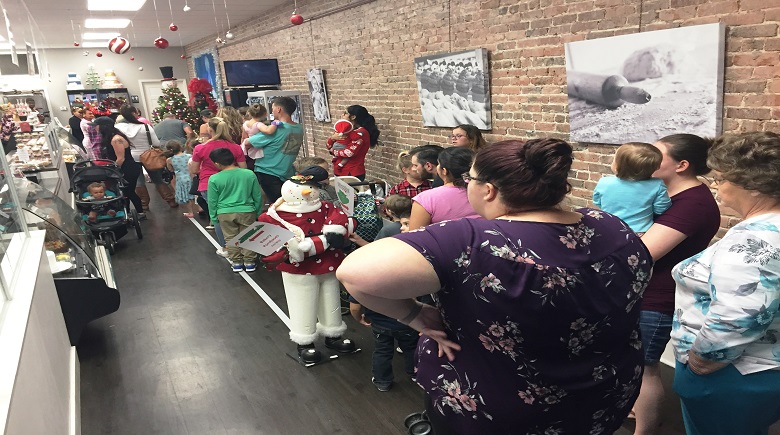 Hughes was inspired to start her Grinchmas event last year. She and her team only had a few weeks to prepare and market the event last year, which initially drew in at least 200 to 300 people, she said.
This year she received the assistance from many local organizations. Theater Winter Haven provided the Santa chair upon which the Grinch sat upon, while AO Makeup in Orlando was hired to provide the makeup for the green one himself.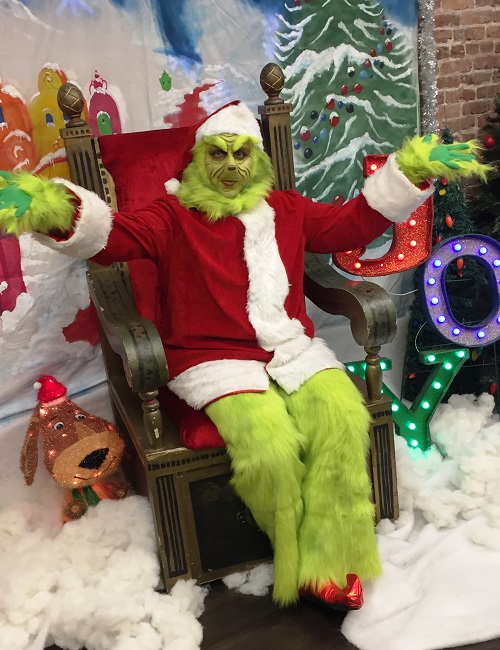 With much more time to prepare and market the event, this year drew in a much larger crowd from far and wide, most of which was attributed to word-of-mouth on social media, she said.
"People seem to enjoy the fact that it is something different and they were able to come out and enjoy a free event, and I think people really responded well for that," she said.
As this year's turnout more than exceeded expectations, Hughes is hoping to grow the event next year with two additional days as to better accommodate the crowds.
She's even considering the possibility of even expanding the event outdoors to the park across the street with additional vendors.
"It is something that we are considering at this point," she said. "We are still assessing all the different feedback. We are excited about doing it again and hosting it and continuing this tradition with Gourmet Goodies in Winter Haven."