Bambu Cafe Celebrates New Location With Grand Re-Opening
by James Coulter
The New Year may be several weeks away, but it's never too early to start planning your New Year's resolutions.
If your New Year resolution for next year is to lose weight or start eating healthier, then consider visiting Bambu Cafe.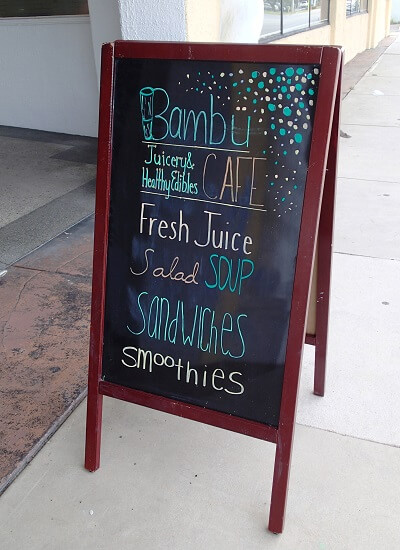 Now located in Downtown Winter Haven, this cafe offers a convenient location where one can enjoy a nutritious lunch made in-house from the freshest, healthiest ingredients.
Forget greasy fast food! Bambu Cafe serves a healthier alternative with a diverse menu of soups, salads, sandwiches, smoothies, and other healthy snacks and beverages, from fresh-squeezed juice to fruit-infused water.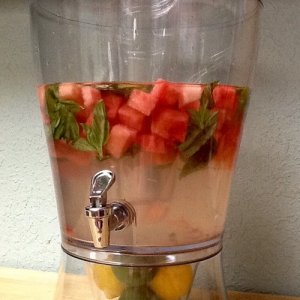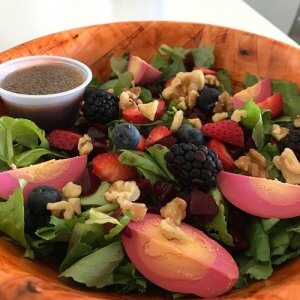 No matter if you order a simple salad, a sandwich prepared with a protein scoop of chicken, tuna, or egg salad, or one of their many healthy yet delectable smoothies, you're sure to order something made from only the freshest ingredients, ensuring you get fresh food fast.
As such, Bambu Cafe is the most ideal location to visit if you're on a diet, as their menu meets any of your dietary needs, be it gluten-free, dairy-free, allergy-free, or a special diet such as keto or paleo.
The smoothies especially are a real treat, as their texture and flavors make them as delicious and decadent as they are nutritious, making them a real favorite of customers, explained owner Jennie "KP" Harrison.
"They love our smoothies because they taste like milkshakes and they can indulge without feeling guilty," she said.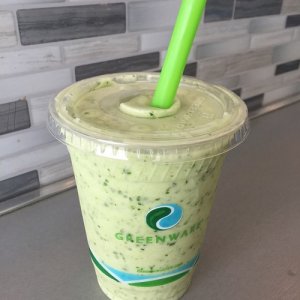 One such customer decided to give the cafe a try after looking on Yelp for a place to buy smoothies. She ordered the Pine Kale-ada, her sister ordered the Reese's Cup, and both later ordered a cinnamon chia pudding with granola.
Both of them loved their smoothies so much that Bambu Cafe has since replaced Starbuck's Coffee as their new study location, she wrote on Yelp.
"Expect me to be here more often," she wrote in her review.
Another customer on Facebook also fell in love with the store upon ordering a Peanut Butter Cup smoothie, which she praises as something that "really hits the spot for this desert-lover."
"Every food item I've tried is also amazing, especially the soups," she wrote in her Facebook review. "And the owner always calls me by name no matter how long it's been since I've visited. I would recommend this place to anyone and everyone!!"
Harrison had always wanted to be in the resturant business, but did not know what type of resturant to open. With the passing of her mother from cancer, she decided to try juicing. What started as a hobby soon became her business.
"After losing my mom to cancer, and realizing there was a huge demand for healthy food…I just decided that after getting into juicing, I wanted to get into a juice bar and be the first one to open one in town," she said.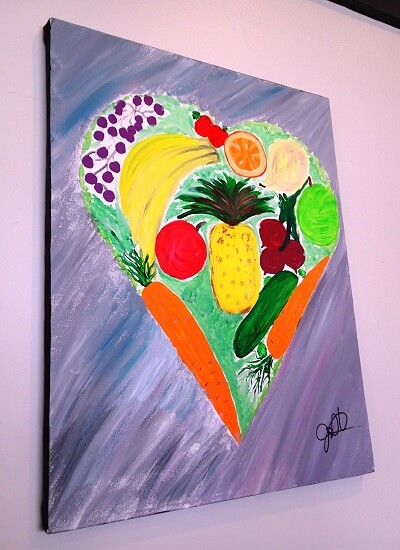 Originally called Bambu Body Bar, her cafe has done so well these past two years that she has decided to move to a new location within the Old Town Square, which offers better visibility and parking for her customers.
Bambu Cafe, as it has since been renamed, officially dedicated its new location with a ribbon cutting ceremony on Nov. 28 and a grand re-opening on Nov. 30.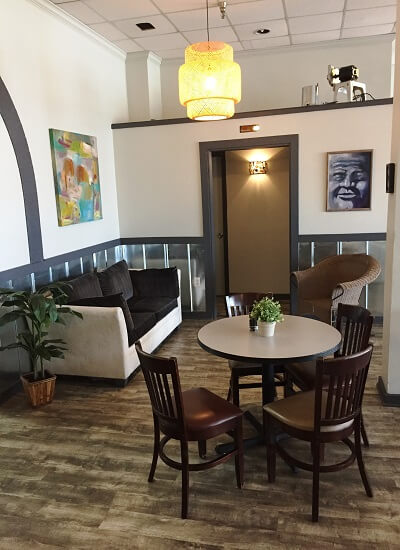 Harrison attributes her success thus far to her loyal staff who have helped her fulfill her vision, as well as her equally loyal customers who have dedicated themselves to healthier eating.
She hopes that as more people decide to live healthier lifestyles with healthy eating, that more people will decided to give her cafe a chance, especially since she has plans to expand her business with extended hours, weekend hours, and even a liquor license to serve infused cocktails.
Bambu Cafe is located at 371 3rd St NW, Winter Haven, Fl 33881. For more information, call 863-280-6346, or visit their Facebook page at: https://www.facebook.com/BambuBodyBar/