Grove Roots Gets Thankful On Thanksgiving Eve For Third Year
by James Coulter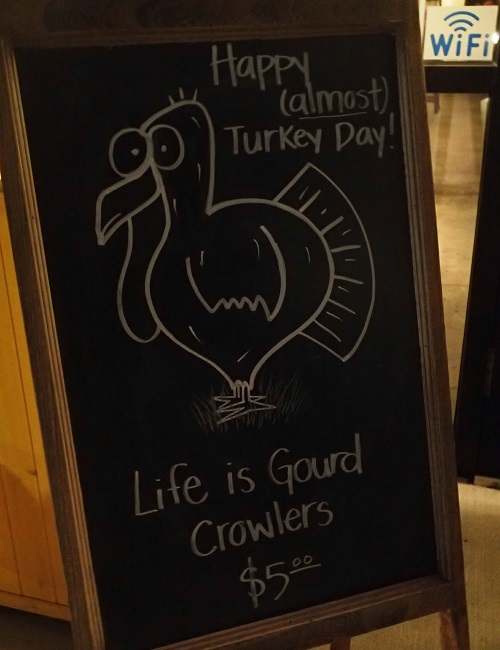 On the night before Thanksgiving, Grove Roots patrons were thankful that their favorite brewery was open to offer them some fun before the big day after.
For the third year in a row, Grove Roots celebrated the night before Thanksgiving with an evening of craft beer, food trucks, and live music.
As always, patrons were able to enjoy more than a dozen locally-brewed craft beers, including a new beer introduced that evening: Moose Apples, a mix between apple cider and beer most ideal for the Thanksgiving season.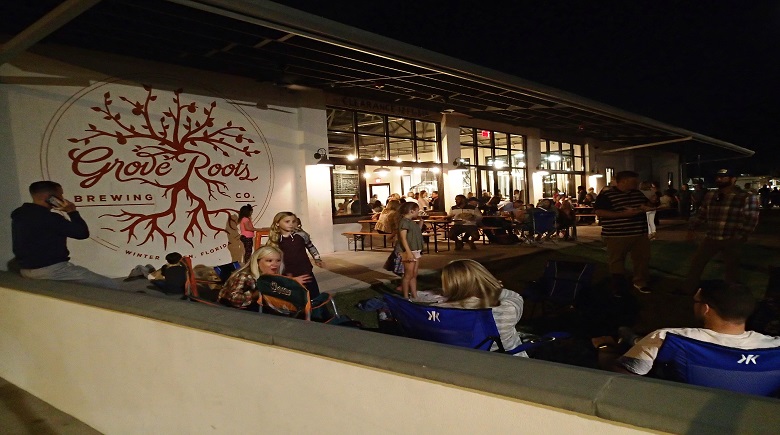 When not sipping beer, they had a choice of eating pizza, sandwiches, milkshakes, or other food items as served by three food trucks operated by Engine 53 Pizza, Grovetucky Farms, and The Catering Company.
All the while, they could enjoy an eclectic mix of blues and country as performed by local musician Hunter Smith and his friends, Marcus Brixa and Danny Shoemaker.
The day before Thanksgiving tends to be the busiest night for most bars, as many people from out of town are looking for a place to chill and hang out with family and friends after a long day of traveling.
"It is just a good time for everybody to get together with their families," said Morgan Wilson, Chief Operating Officer and Bar Manager of Grove Roots. "We knew that everyone would be coming this way, so we figured to make an event out of it and make it fun for everyone."
Grove Roots has been hosting this event for the past three years, and each and every year has seen an exceptional turnout, Wilson said.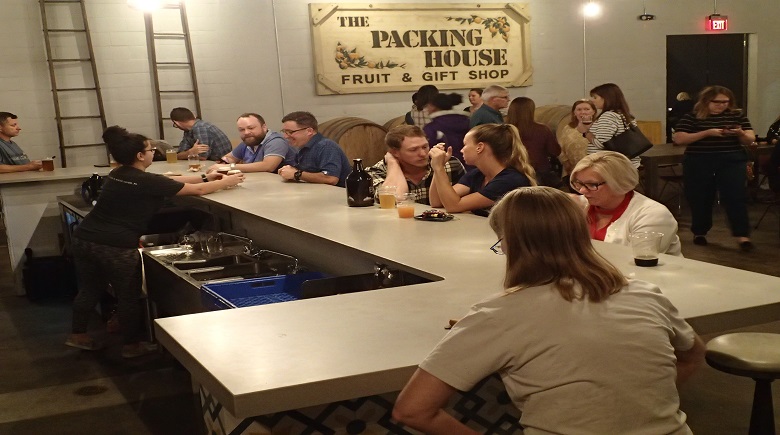 The very first year, the bar only had four bartenders; now they have seven bartenders plus management, allowing them to provide greater and more efficient service during such a busy time of year, she further explained.
Being able to see so many people come together and experience quality time for the holidays has proven to be the most fulfilling aspect for such an evening, she said.
"Seeing people enjoy their families, seeing everyone mingle, it has been very good," she said. "We are expecting a large turnout, and they have rarely disappointed us yet."
Sarah Olivieri, Owner of Grovetucky Farms, has been serving milkshakes from her new food truck since July, and has been running her other food truck, Treehouse Truck, for the past six years.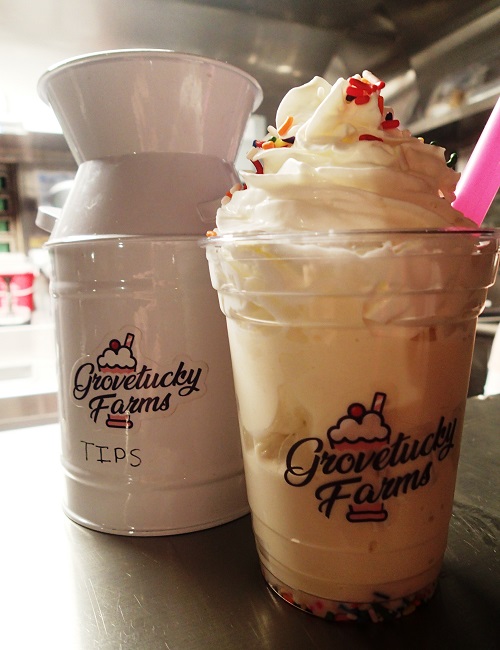 She had been visiting Grove Roots with her Orlando-based truck for the past year. While service is often slow at the start of the evening, as patrons are seeking out actual food, service starts to pick up much later when they want desert, she said.
With Thanksgiving Eve being an especially busy time, she decided to come out that evening to help out with the event, especially since she loves the camraderie of the patrons there.
"Grove Roots is the best," she said. "It seems like this is the place for the city to go. Everybody knows that the night before Thanksgiving is the night to go out, and this is where we have chosen to go."
Hunter Smith, who performed that evening with his friends, was most impressed by the turnout. He counted at least 500 in the crowd, and heard that there would be more than 800 to 1000 visitors coming in and out.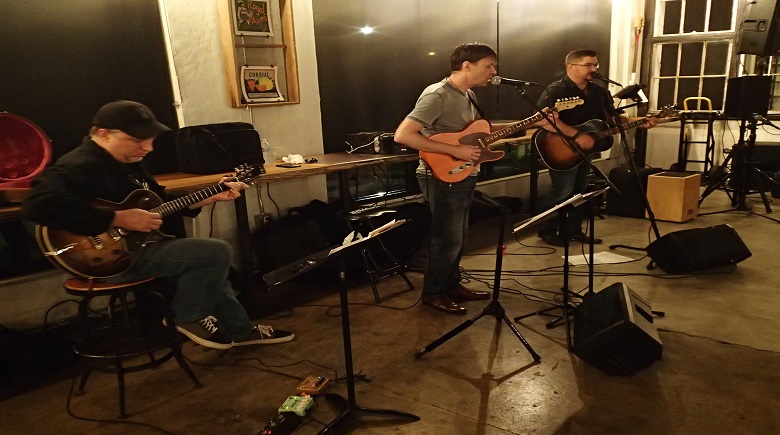 He was more than willing to offer his musical stylings that evening and provide a little music to such a fine beer establishment, especially because he loves the beer and people there.
"We love to see Winter Haven and Polk County turn out and supporting the community-minded stuff," he said. "We have great beer, great beer, great people, and great beer."
Grove Roots will continue to usher in the holidays with upcoming events next month, including their Snow Day Winter Extravaganza on December 15, and their Christmas Eve Party on December 22. For more information, visit their website at: http://groveroots.com/