Angels Among Us Fundraiser Supports Educational Programs For Local Girls
by James Coulter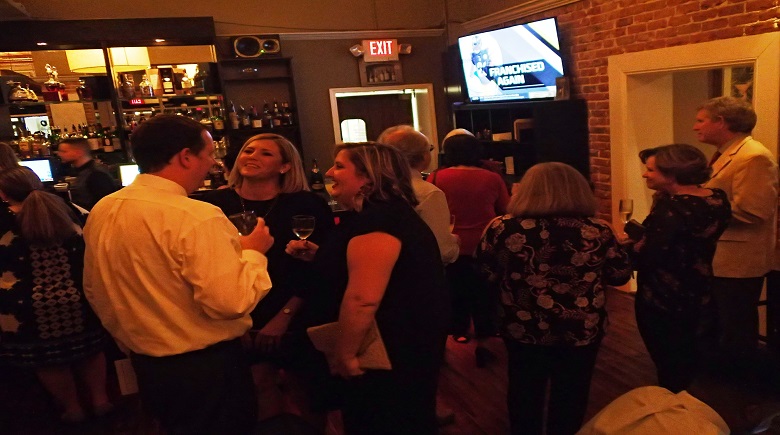 For the third year in a row, State Rep. Sam Killebrew (District 41) and his wife, Eileen, served as the main "archangel" sponsors for this year's Angels Among Us, the annual pre-holiday fundraiser for Girls Inc. of Winter Haven.
He and his wife have been involved with Girls Inc. for the past three years, as they appreciate the services that it provides to young girls within the local area.
The Killebrews tend to gravitate towards donating to local organizations that help support young children, as doing so serves as an investment for the next generation, and as such, as an investment within the future of the local community.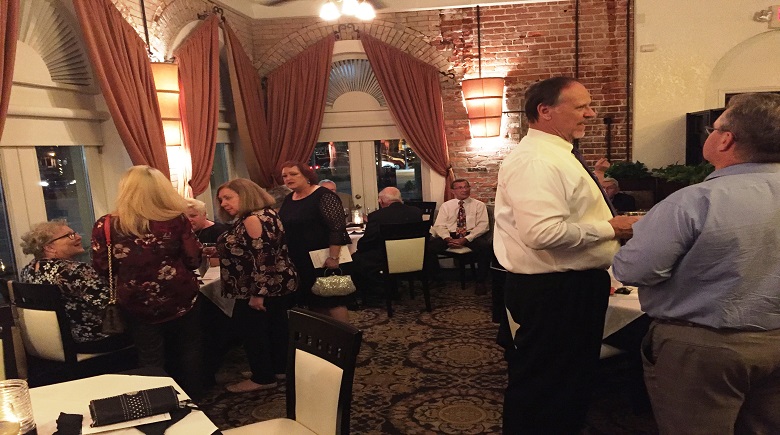 "We do this because, basically, I know where that money goes: that money goes to the kids," he said. "Rather than donating it to something where you don't know exactly where the money winds up, I like this because I know it goes directly to help those girls."
Having been involved with Girls Inc., Killebrew and his wife have seen firsthand how the organization has helped young girls grow up into empowered young women, thus remaining true to its motto to "inspire all girls to be strong, smart, and bold."
"This group here does such a great good," he said. "They do such a great job with the girls, and we are really proud that all these people showed up to help raise funds to help these girls."
Aside from helping out with the local organization, he and his wife had also served as the main sponsors for their annual pre-holiday fundraiser, Angels Among Us, which was recently hosted on Tuesday evening at Arabella's in Winter Haven.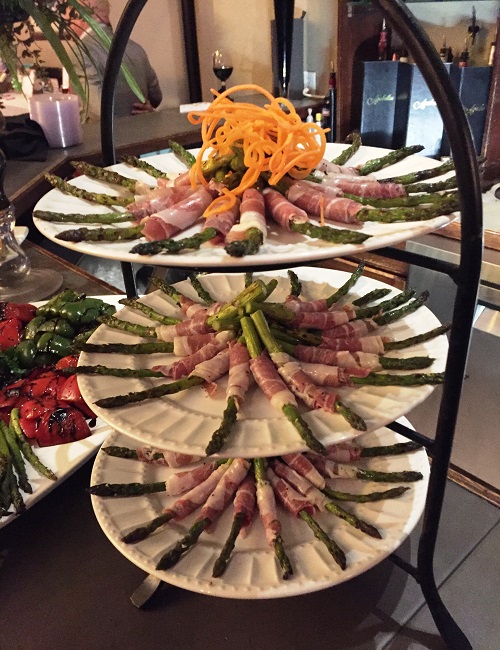 Though he was unable to attend last year's event, as he was pre-occupied with committee week that year, he noticed that this year's event was much bigger and better than previous years, drawing in more participants and sponsors.
"We have more people than we had last year," he said. "The whole community comes out and supports this, it gives them the opportunity to donate. They all get together and it is a community event, and anytime we can do a community event, I get excited about it."
This year's event was hosted at Arabella's Ristorante and Ave Bar in Winter Haven. Not only did this venue provide the most posh and exquisite setting for an evening social, but also offered enough space to allow for more attendees to participate, explained Peggy Threlkel, Executive Director for Girls Inc.
"I think it is a great turnout," she said. "It is wonderful that we have been able to utilize Ave Bar as well as Arabella's. That allowed us to open it up to more people."
During the event, guests could sample fine cuisine as served by Arabella's, including ravioli, meatballs, and grilled vegetables. When not eating their food and sipping their wine, guests could bid on various prizes and gift packages within the silent auction.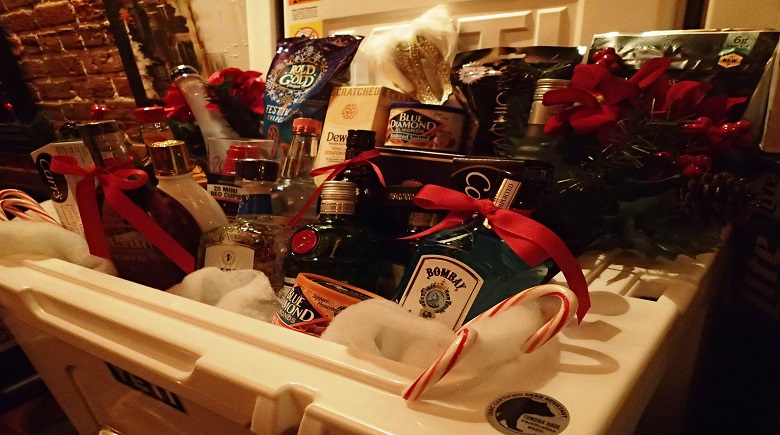 Ever since it first started several years ago, Angels Among Us has helped raise money for Girls Inc. of Winter Haven and their educational and tutoring programs for young girls. Their overall success has no doubt been the result of the attendees and sponsors who attend year after year, Threlkel explained.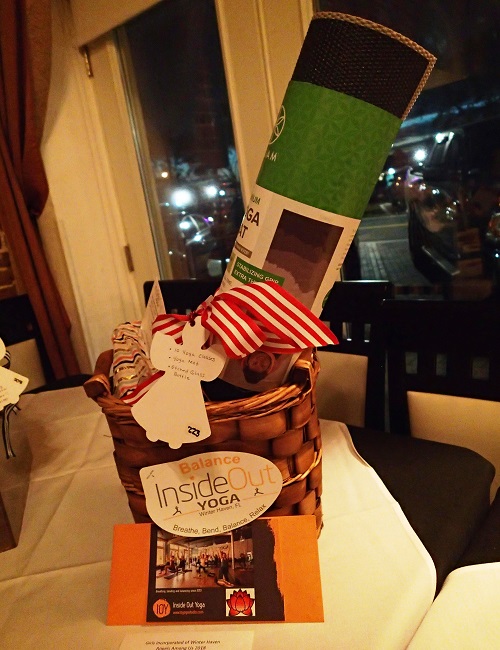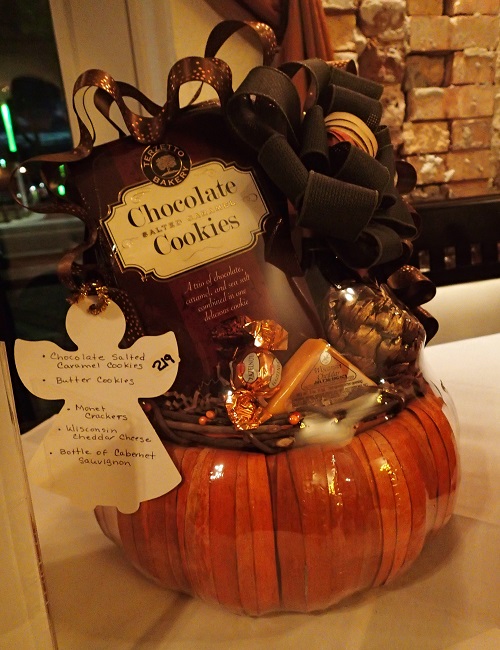 "The people always seem to have a good time," she said. "People make a plan to come every year. We are actually exceeding what we are expecting last year."
Founded in 1948 by local activist, Virginia Snively, Girls Inc. of Winter Haven, according to its website, is "a national non-profit organization dedicated to inspiring all girls to be strong, smart, and bold….[It] has provided vital educational programs to millions of American girls, particularly those in high-risk, underserved areas."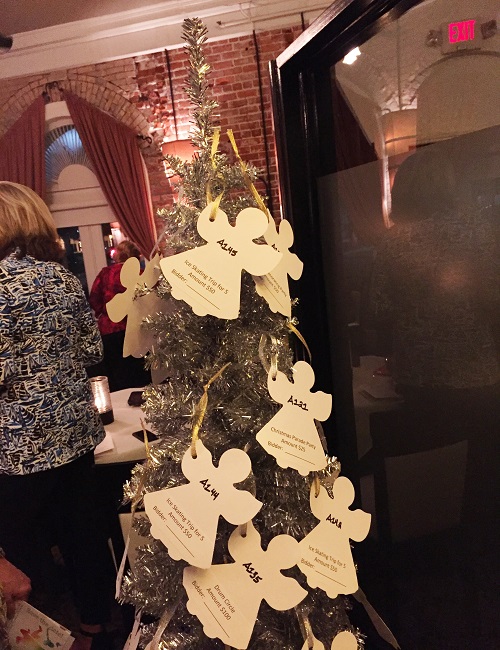 More than 100 local girls from 14 local schools are served daily during its after school tutoring and educational program, ensuring that they receive a well-rounded education with academic and social skills.
Amanda Jo Nicholson, Vice President of Member Services at the Winter Haven Chamber of Commerce, has been serving with Girls Inc. for the past nine years, and currently sits as their Chair on the Board of Directors.
She appreciates the services the organization provides young girls, and she enjoys how much the local community in turn supports the organization through events such as this.
"We very much appreciate the community support," she said. "It is great to see the community coming out in droves to support the local organization."
For more information about Girls Inc. of Winter Haven, visit their website at: https://www.girlsincwinterhaven.org/