Clear Images Of An Identity Theft Suspect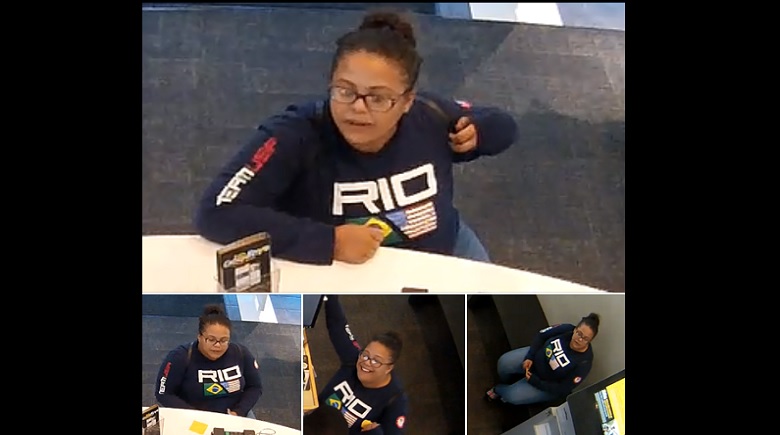 WHPD Release:
Back in September, our victim (who lives in Hillsborough County) reported that her identity had been stolen. She was alerted to a $4,181 Sprint purchase at 725 3rd St SW in Winter Haven. (You're asking why it took so long, right? Well working with corporate offices and subpoenas takes a long time since we were not given access to video.)
The woman pictured below had obtained our victim's DL information and credit information to make the purchase of 4 IPhones and 2 cases.
The victim has spent the better of two months trying to get this cleared up and we want to find the person responsible. 
If you know who the woman in the photos below is, call Detective Nguyen (pronounced "win") at 863-401-2256. Anyone wishing to remain anonymous can call Heartland Crime Stoppers at 1-800-226-TIPS (8477). Callers are guaranteed anonymity and could be eligible for a CASH reward.