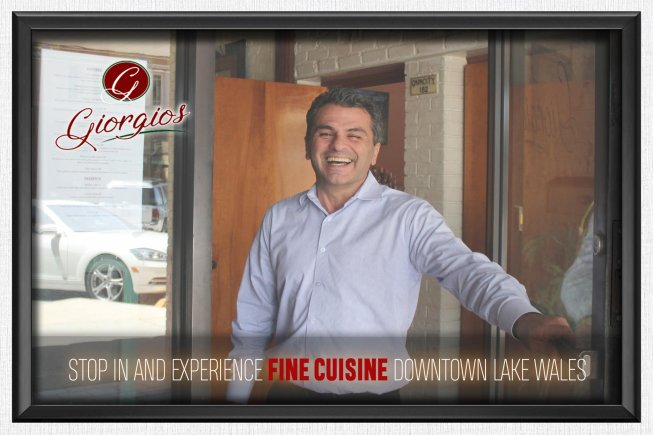 By Allison Williams
Located at 253 E Stuart Avenue in Lake Wales, Giorgios Downtown is a local restaurant that offers a variety of food, from sea scallops to smoked duck to lamb.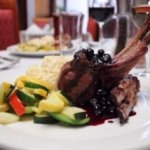 Henry Kebabjian has owned the restaurant with his wife Alice since January of this year.
The main dining space is located in a large, open atrium. This is not only Henry's favorite space, but also many guests who come to dine comment how classy the architecture and woodwork of the building is. The floors and woodwork are the originals from the 1900s.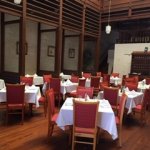 Giorgios has some upcoming events:
Wine Pair Dinner
The first annual Wine Pairing Dinner will be on Thursday, November 15. The cost is $70 per person and is all-inclusive.
Enjoy this four-course dining experience with family or friends. There will be a 6:00 p.m. seating as well as an 8:00 p.m. seating for this event.
Menu includes:
• Baked brie
• Orchard salad
• Choice of entrée:
o Harvest chicken
o Filet mignon
o Romanov crème
https://www.facebook.com/events/519550588514376/
Thanksgiving Dinner
The holidays are right around the corner. Plan your Thanksgiving Dinner at Giorgios on Thursday, November 22.
Dinner will be served from 11:00 a.m. until 6:00 p.m.
Menu choices:
• Appetizers
o Ciabatta bread
o Spinach artichoke dip
o Arancini di riso
o Shrimp cocktail
• Soups
o Butternut squash bisque
o Corn chowder
• Salads
o House salad
o Orchard salad
• Entrees
o Roasted turkey
o Pineapple and honey ham
o Southern comfort pork loin
o Roasted beef top round
o Deep fried duck breast
• Desserts
o Crème brulee
o Apple crisp
o Tiramisu
o Brownie sundae
Visit the event Facebook page for more menu details:
https://www.facebook.com/events/498769557265949/
Please call Giorgios Downtown to make a reservation for a casual night of dining or for any of their upcoming events: 863-676-4330.