Garden Grove Church Hosted 13th Annual Break Your Fall
By James Coulter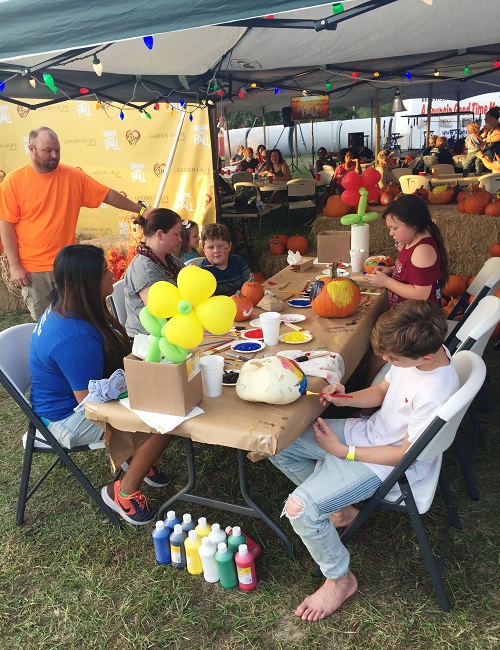 The number 13 may be considered unlucky, but for Garden Grove Church in Winter Haven, it's the lucky number of years it has hosted its annual fall festival, Break Your Fall.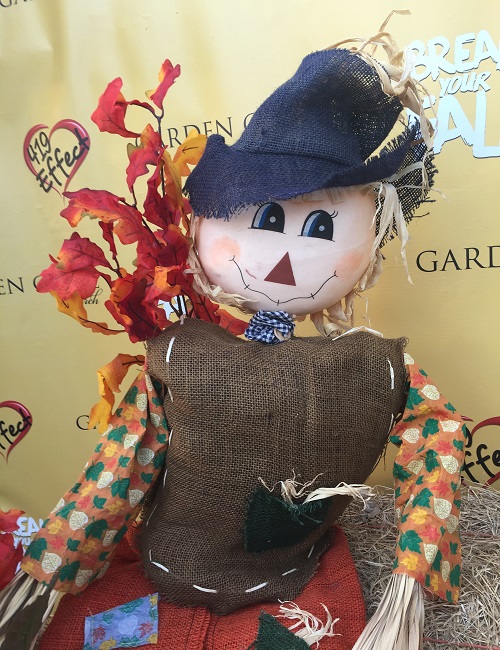 The church hosted its annual fall festival on Saturday afternoon, allowing church members and local guests alike the opportunity to enjoy a fall evening of free games, food, and fun.
This year allowed children to play with and enjoy even more inflatable attractions, including a bounce house, obstacle course, fighting arena, and carnival games such as basketball hoops and a baseball batting cage.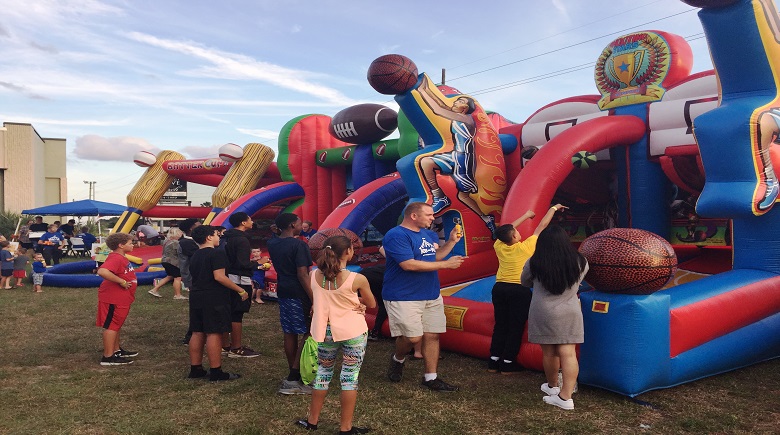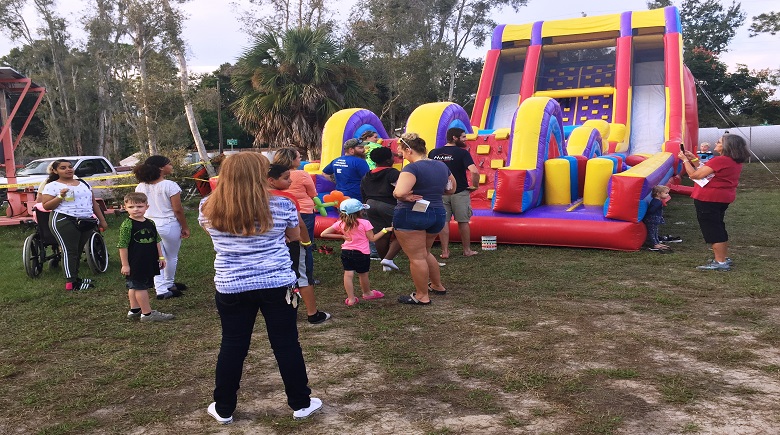 Also new this year was a pumpkin painting station and even a spinning teacup-style carnival rides, one of the very first mechanical attractions at the church's fall festival.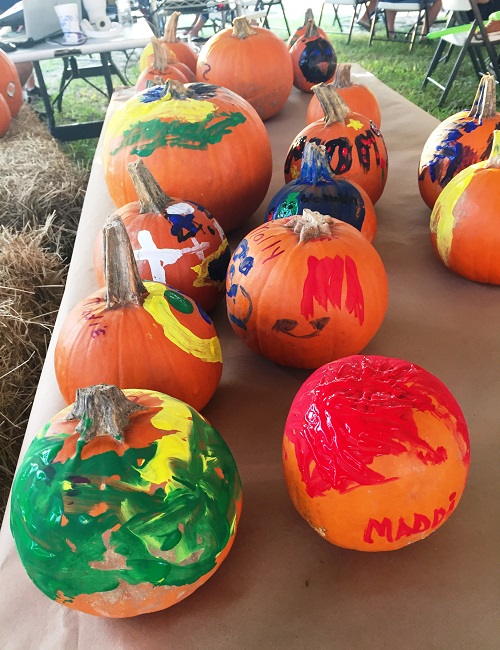 With free admission, guests received a voucher for a free meal, including a hot dog, popcorn, and soft drink. Additional food cost extra.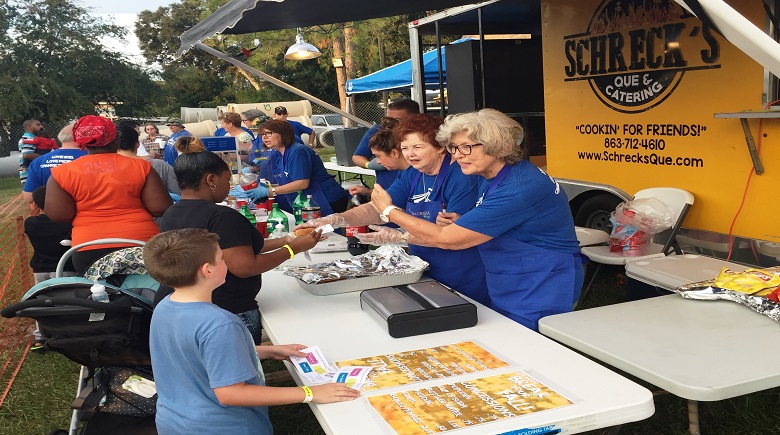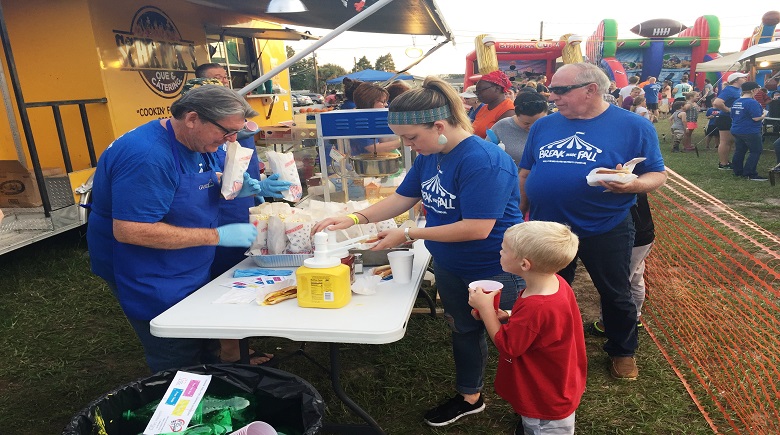 Whether listening to live music performed on stage or having fun with the inflatable attractions, families were able to enjoy free family fun within a safe enviroment where guardians were more than encouraged to allow their children to roam freely.
Megan Smith, one of the church's worship leaders, has been participating in the event ever since it first started 13 years ago, especially since her parents, Frank and Sheri Hawley, are the lead pastors.
As a mother of three, she feels comfortable allowing her older children to roam freely among the church grounds, which are enclosed during the event, and participate within the many activities.
"I think they love the freedom to go around to the different bounce houses and knowing it is a safe place to have fun with your family," she said. "I like the community, getting to see people I have not seen in a while, and meeting new people."
Joy Schrek, wife of the youth pastor, and another of the lead pastors' daughters, also enjoys the overall tranquility and family-friendliness of the event, especially as the mother of four.
"It is a real fun event where you can come out and I don't have to be nervous about the kids playing or what they will hear or where they are going to be around," she said. "It is fun and free and entertainment for the kids."
Having volunteered for many aspects of the fall festival over the years, she has seen how many of her church's congregation looks forward to it each year, and she has witnessed how it has become quite the local community outreach.
"This is our biggest volunteer event." She said. "Everyone in the church volunteers for this. This is so much fun, there is not one person who doesn't have a good time when they come out."
Started 13 years ago in 2005, Break Your Fall serves as the community outreach event for Garden Grove Church in Winter Haven.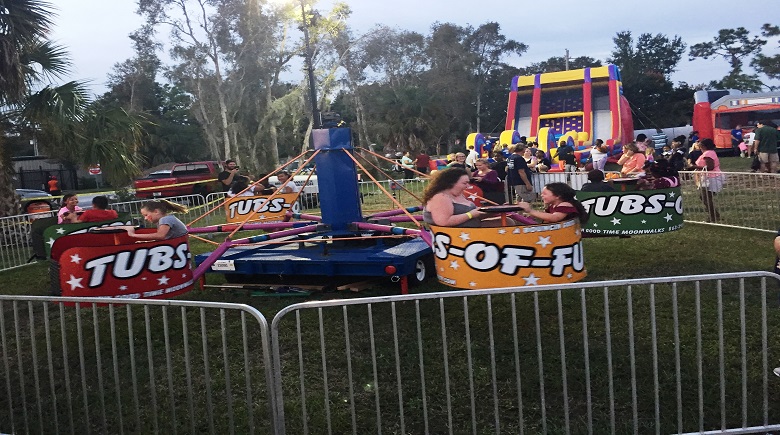 Since then, the small event hosted by this small charge has grown bigger and better with a much larger reach into the local community.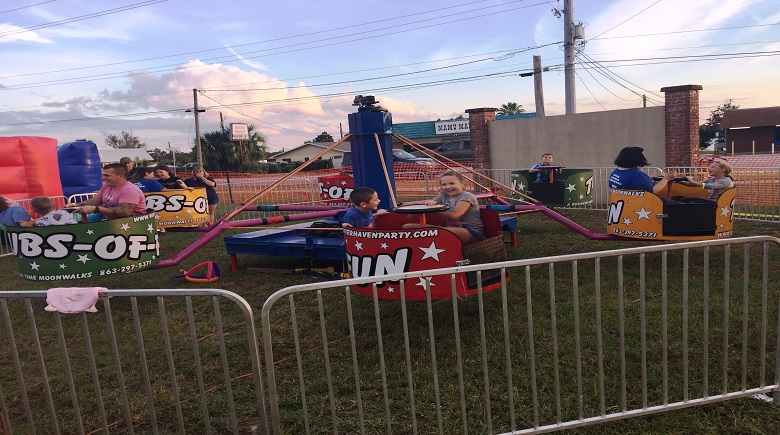 Whereas participants once only stayed at the event for less than half-an-hour for the free food, the event has since become an evening-long affair for church members and local residents alike seeking free family fall fun, explained John Schrek, Youth Pastor.
"I think when we first started, people didn't know us as much," she said. "So whereas they may have stopped by and visited for a few minutes or some kids would come without their families, the last few years especially we have seen families come as a whole unit and spend quality time together."
The event has become one of their church's largest volunteer event, with this year's event being supervised by more than 50 volunteers at the church, Schrek said.
Aside from providing a fun evening for families, the event also serves to all the church to give back to the local community and help them share the love of Jesus Christ.
"I think the positive feedback from the community, both from the kids and their families, they enjoy coming and our church enjoys the opportunity to meet people in our community and to share God's love for them," Schrek said.