More Than 1,000 BBQ Meals Provided At 11th Annual CarBQ
by James Coulter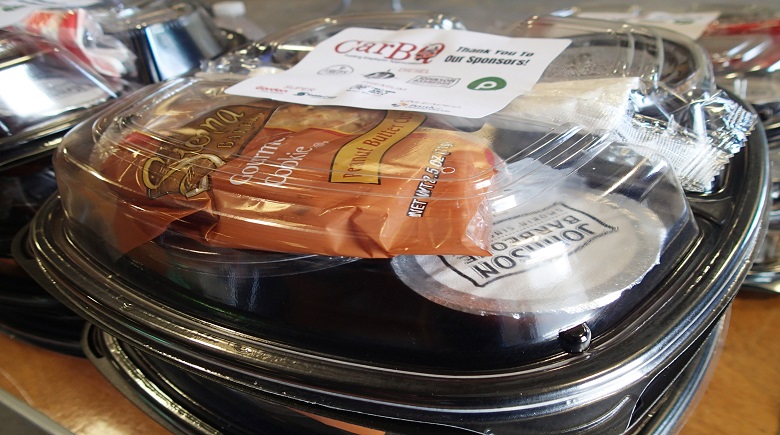 More than 1,000 barbecue meals—1988, to be exact—were sold to local businesses and customers at the 11th Annual CarBQ by the Lakeland Chamber of Commerce on Friday.
For the past 11 years, the Lakeland Chamber, along with local partners and sponsors, has been organizing the fundraiser, with proceeds going towards many of its educational programs.
Dinner plates were sold for $10 and included a full-course barbecue meal with pulled pork, barbecue sauce, baked beans, corn souffle, dinner roll, pickle spear, and a cookie.
These dinners were pre-ordered in advance by many local businesses and organizations, and which were then either delivered or offered for pick up at Two Men and a Truck along US Highway 27.
"It is like an employee appreciation," explained Stephanie Colon, Vice President of Business Development at Citizens Bank and Trust.
The meat was donated by Gordon Food Services, with the food prepared and cooked by Fred's Market and Johnson Barbecue. Also sponsoring the event was Publix, Bank of Central Florida, Saddlecreek Logistics, and Two Men In A Truck.
More than 30 to 50 volunteers helped package the meals and deliver them to local customers and businesses. The deliveries especially require a lot of logistics and effort to be done well, but everything is worth it at the very end, Colon said.
"The volunteers who are coming together, they love doing it once a year," she said. "[The event offers] a lot of opportunities to meet new people [and] network with others. It is an awesome assembly line of people working together and putting together meals."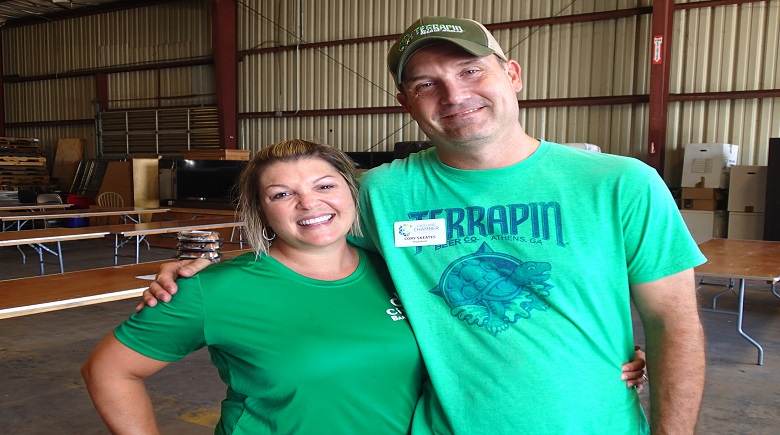 Cory Skeates, Lakeland Chamber President, has been personally participating within the event for the past four years, helping to put the meals together and deliver them to investors such as Clark, Campbell, Lancaster, & Munson Law Firm, MaxPack, and Crystal Lake Elementary School.
He considers this particular fundraiser to be the most successful, community-supportive event of the year, allowing him and other volunteers the opportunity to support local investors and otherwise have a good time doing so.
"We just enjoy doing it," he said. " I think it is the fact that our investors have bought into this. They see it as a way to give back to our employees and clients and donate to local non-profits, so it is a great way to give back to the community."