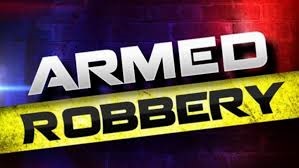 LAKELAND, FL – On October 17, 2018 at approximately 11:56 P.M., the Lakeland Police Department (LPD) responded to the area of 130 S. Tennessee Avenue in reference to an armed robbery. The victim, whom wishes to remain anonymous and will be identified by her last name only, Jenkins, left Mojo Federal – BBQ with two of her friends. Jenkins was standing across the street with her friends when two black male subjects walked up behind her with their shirts over their head covering their faces. The two subjects began beating Jenkins on the back of her head and face with their fists. Jenkins fell to the ground and a physical altercation ensued as the subjects were trying to steal her purse. The subjects managed to get her purse and they fled on foot in a northwest direction. Jenkins' purse contained assorted items to include credit cards. Jenkins had several small lacerations to her forehead and a small contusion to the back of her head as a result of the robbery.
Jenkins' two friends observed the robbery and heard what sounded like 3 "pop" sounds and one of them observed a handgun. An officer later located a small black magazine which appeared to be from a "bb gun" behind one of the witness's vehicles.
Ten minutes after the robbery, a credit card from Jenkins purse was swiped at the Circle K located at 1410 N. Florida Avenue. Approximately 10 minutes later, $500.00 was transferred into an account belonging to one of the suspects, Dejon Armstrong, 18-years old.
On October 18th, at approximately 11:30 A.M., the suspects attempted to use another credit card at the Sunoco located at 2905 Reynolds Road in Lakeland.
LPD Detective Scott Weech was assigned to the case and on October 25th, he provided the Lakeland Police Street Crimes Unit (SCU) Armstrong's information for a surveillance to be conducted. On October 26th at approximately 2:15 A.M., the SCU observed Armstrong in his vehicle with Kejuan Harris, 17 years old. They were in the area of Mann Road outside the city limits of Lakeland. The SCU later observed what appeared to be a burglary to a motor vehicle in progress on Saddlehorn Drive by the two suspects. The SCU called the Polk County Sheriff's Office (PCSO) to assist. For additional information on this case and charges, please contact the PCSO. The two suspects left the area and the SCU followed while waiting on additional back-up units.
The Lakeland Police Department utilizing marked police cars initiated a traffic stop on the suspects at 100 East Parker Street. The suspects were taken into custody without incident and transported to the LPD. Two firearms were located in the vehicle and Jenkins' purse was located in the trunk.
Armstrong and Harris were interviewed and admitted to the armed robbery on October 17th at 130 S. Tennessee Avenue. They both stated a "BB gun" was used in that robbery and has since been disposed of.
Arrested:
Dejuan Armstrong, 18 years old of Lakeland is charged with Armed Robbery, Fraudulent use of a Credit Card and Destruction of Evidence.
Kejuan Harris, 17 years old of Lakeland is charged with Armed Robbery, Fraudulent use of a Credit Card, Dealing in Stolen Property, Possession of a Firearm and Destruction of Evidence.