Local Shop Offers Handmade Artwork, Vintage and Antiques
By Allison Williams
Images courtesy of Southern Gentlemen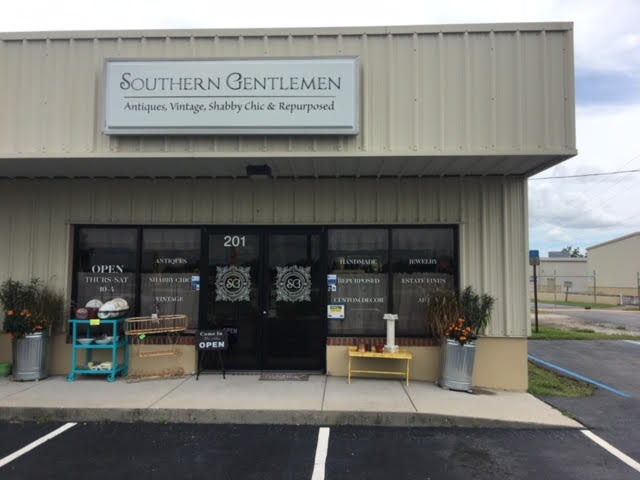 Right in Winter Haven sits a local shop called Southern Gentlemen. Harold Stafford and Tim Thomas are co-owners of the shop. Thomas is also the Artisan of Wood and creates handmade pens and bowls.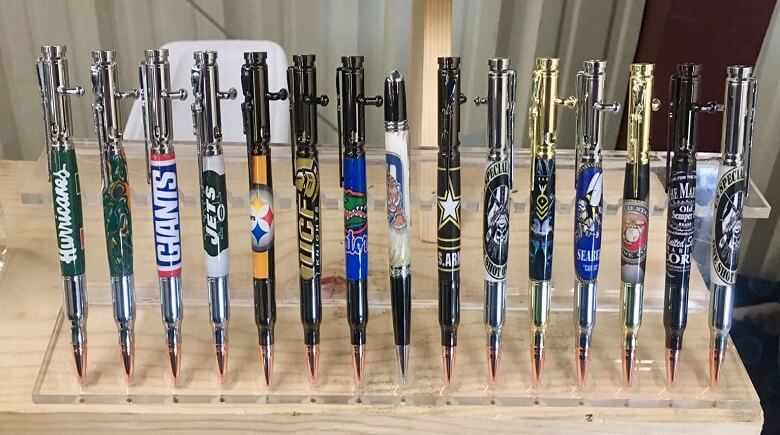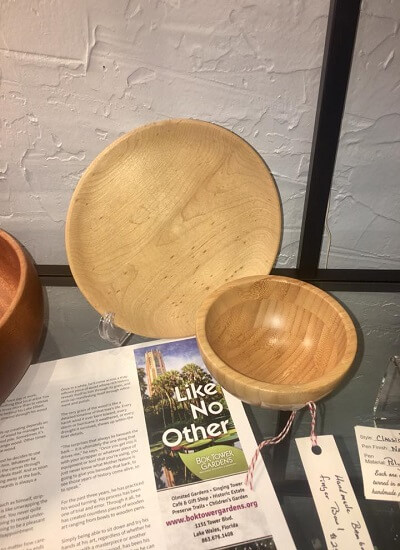 Stafford has a love for what he does. He and Thomas founded the shop five years ago.
"We founded this business due to our love of old things being given new life, the story of the item and its history," Stafford said.
Walk into Southern Gentlemen and you will find:
Local art
Handmade items
Vintage items
Antiques
Estate items
Home décor
Jewelry
Repurposed items
Southern Gentlemen also offers quilts and organic soaps/lotions.
"We have a local quilter and offer quilts – handmade items, custom-made embroidery," Stafford said. "We have baby quilts, bibs, placemats and totes."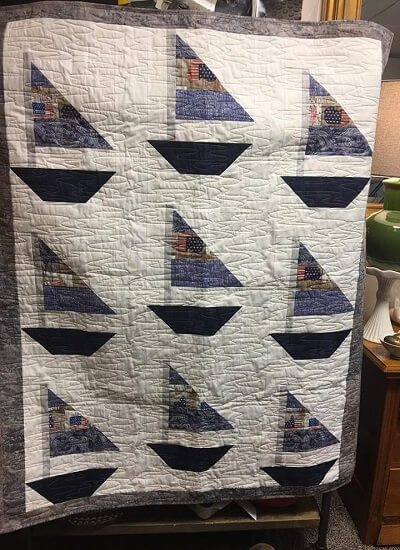 The soaps and lotions are all organic and chemical free. They also offer household cleaners by Sweet Grass Farms.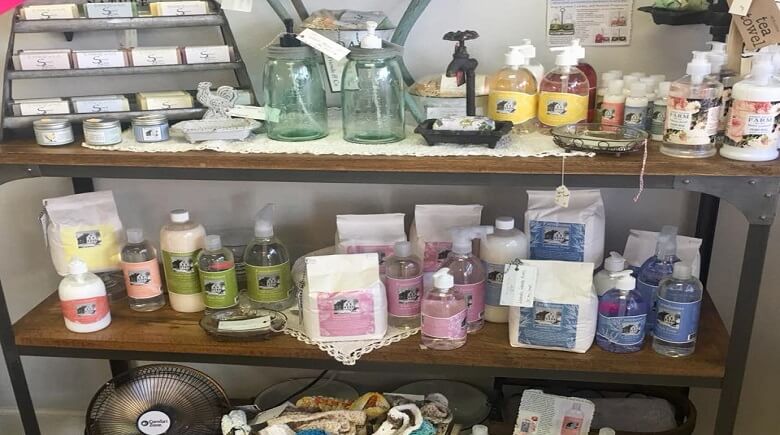 The shop name Southern Gentlemen comes from the owners' lifestyles.
"We are both from the South and we are gentlemen," Stafford said. Stafford is from Georgia and Thomas is from Tennessee. They heard a local shop owner from Lakeland call them by this name, and the name stuck.
Southern Gentlemen has grown over the past several years. They first started as a vendor in Lakeland inside a small shop. Fast-forward five years, they now have their very own brick and mortar building in Winter Haven.
Stafford owes his business success to many factors. He appreciates his repeat customers and when others share and spread the word about the shop. The shop often has great deals, which keeps people coming in, and they have a large variety and selection of items in the store.
The success also comes from their passion for what they do.
Two things motivate Stafford to have this type of business: "My passion for home decorating and bringing old things new life, while letting the history live on."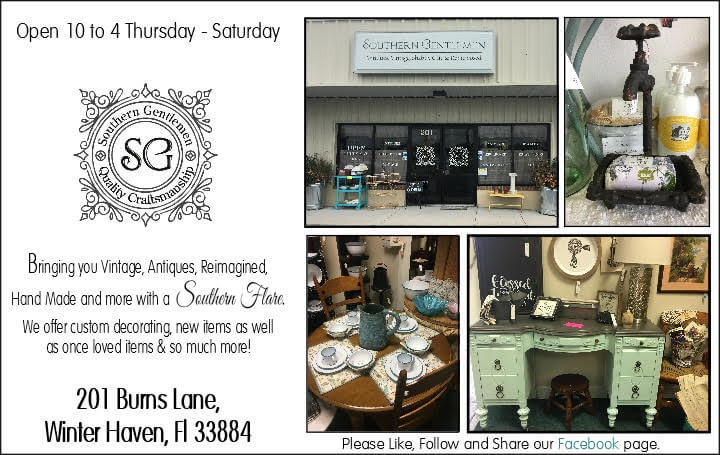 Stop by Southern Gentlemen to see all they have to offer. The shop is located at:
201 Burns Lane
Winter Haven, FL 33884
Store hours:
Thursday – Saturday: 10:00 a.m. to 4:00 p.m.
Shop phone number:
863-875-5607
Facebook:
https://www.facebook.com/SouthernGentlemenAntiques/
Instagram:
@southern_gentlemen_antiques
You can also find Southern Gentlemen set up at local vendor markets. They can be found at the Winter Haven Downtown Market on weekends. This market takes place the second and fourth Saturday of each month.