Bourbon And Blues Celebrates Second Year At Derry Down
by James Coulter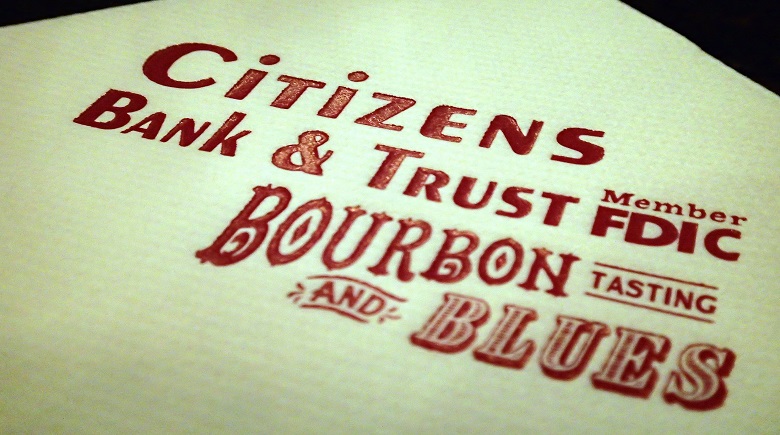 On December 20, 1964, a young Gram Parsons took to the stage with his band mates to perform after the doors first opened to the Derry Down.
Nearly 54 years after it first opened, another local artist, Raymond Fletcher, took to the stage to perform his own music, which was partly inspired by Gram Parsons long before him.
As he sat upon his barstool and strummed his guitar, the music he played echoed through the walls of the old music hall where the legendary Parsons once played.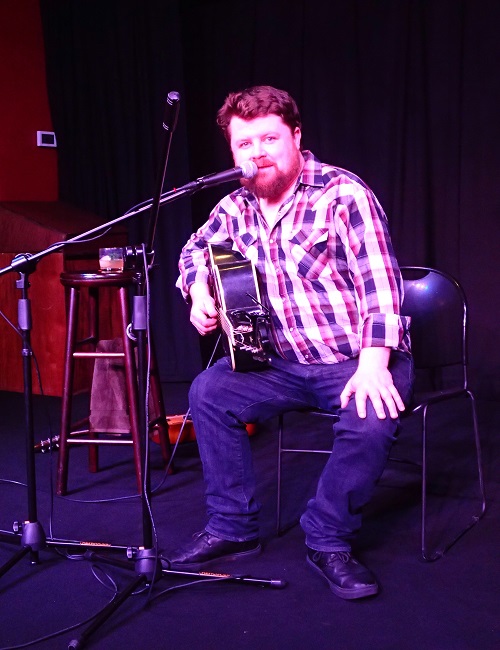 And as he played his music, many of the listeners within the audience either clapped along or even swallowed enough courage (and enough alcohol) to stand up and dance along with it.
After each song, Fletcher raised a glass of bourbon, the folks in the audience did likewise, and they all took a giant swig together.
The bourbon served as a good washer to wash down the sweet and savory taste of barbecue, be it ribs, chicken, or pulled pork, all smoked and prepared by the local barbecue joint, Rick's BBQ.
When the evening ended, aside from the good company, bourbon and barbecue, Fletcher appreciated being able to perform within the same venue where an idol of his once performed.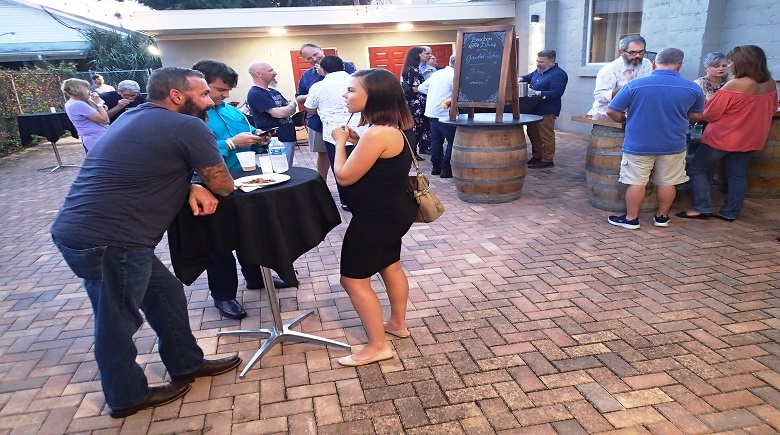 "Playing here at Derry Down, being a huge fan of Gram Parsons, that has been a complete honor," he said. "It was fantastic, and I would love to come here and play again."
Fletcher was invited to be the musical entertainment for the second annual Bourbon & Blues, a fundraiser hosted by Main Street Winter Haven on Friday evening.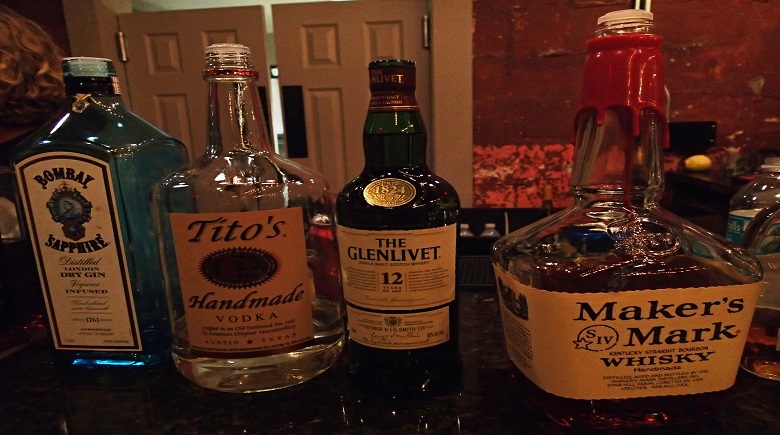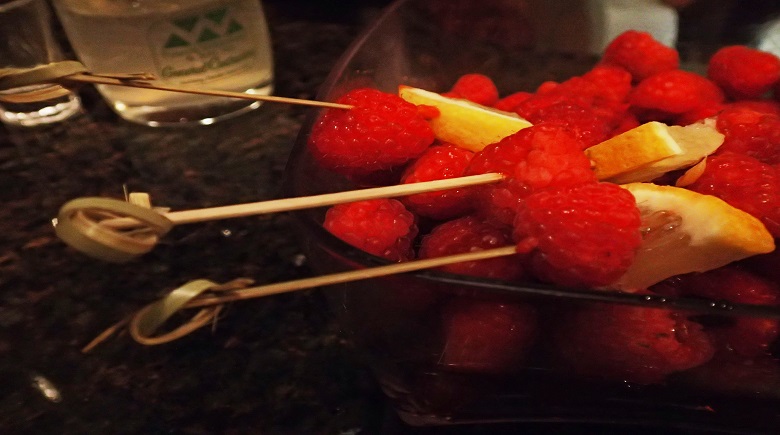 The fundraiser helps raise money for the Derry Down, which had previously undergone a revitalization effort several years ago to help restore it to its former glory.
Built in 1964, the music hall originally served as the venue for Gram Parsons. It would continue to serve as a musical venue for touring bands within the youth circuit of the 1960s and 1970s.
Although Gram Parsons was the most notable musician who first performed there, other past performances include Jim Stafford, Jim Carlton, Carl Chambers, and Jon Corneal.
For contemporary musicians such as Fletcher, being able to perform within that venue where many of the legendary greats once played serves as quite the memorable experience.
"It was a real honor playing in this room," he said. "I am a huge Gram Parsons fan, and the fact that they hired me to play made me very happy."
For the second year, this annual event allowed guests to sample bourbon, place bets within a silent auction, and enjoy homemade barbecue.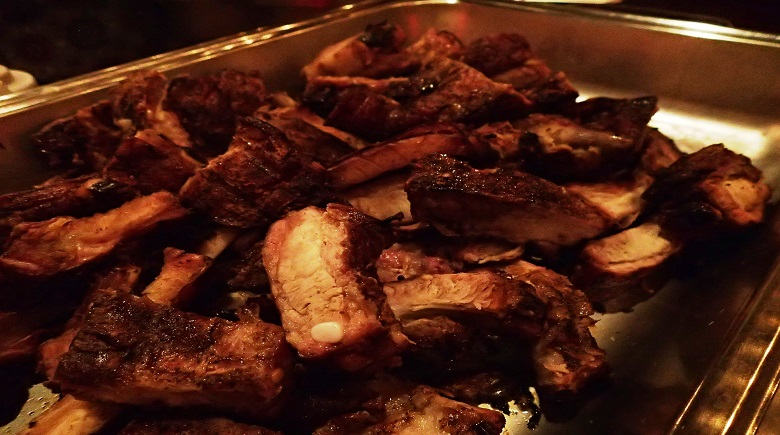 The latter included pulled pork, riblets, sausage, chicken wings, and macaroni and cheese, as well as choose from three homemade signature sauces ranging from mild to hot.
Rick Smith, owner of Rick's BBQ, which prepared that evening's dinner, enjoyed being able to get involved with the local community by cooking his signature barbecue.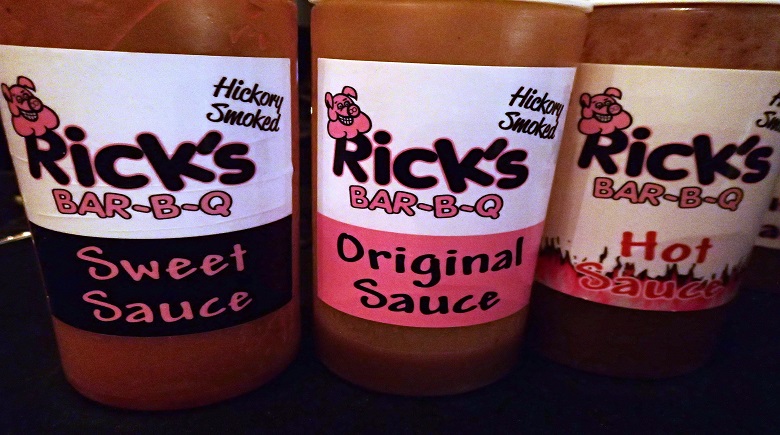 "It was a great event, a great cause, [and] a great fundraiser," he said.
Smith always loves supporting his local community through local events such as this. For this event, when he wasn't enjoying the good music, he was enjoying the better bourbon. He sampled at least three to four different types that evening.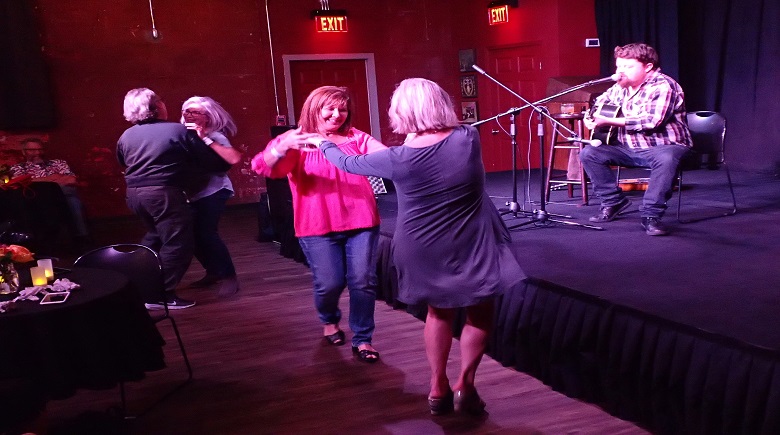 "We are always involved with the community," he said. "You get to meet new friends, camaraderie, meet new people. Everything is meeting expectations, [and] it was a great event."
Bourbon and Blues was started last year to support the Derry Down. Hosting an event with good country music, barbecue, and alcohol seemed to be quite fitting for a rustic musical venue such as that, explained Anita Strang, President of Main Street Winter Haven.
"We were looking for a big fundraiser for the building and the bourbon and blues concept is a very popular one," she said. "Bourbon tastings are a very popular, growing events right now and it seems to pair very well with blues music for us."
While the overall numbers for the funds and turnout are still currently being counted, the overall event more than exceeded their initial expectations, and they hope that expectations will continue to be exceeded within the near future.
"I enjoy seeing people have a good time in the building," Stang said. "That is very satisfying to see people within the building enjoying it. At the end of the day, one of the reasons that we restored the building is to add that historic element and to get people inside there and understanding saving the building."