Lake Wales High School JROTC Color Guard Performs at Tampa Bay Buccaneers NFL Game
By Allison Williams
Photos provided by Captain Simpson
The Tampa Bay Buccaneers hosted a home game against the Jacksonville Jaguars.  This was one of the Buccaneers pre-season NFL home games.
The Lake Wales High School JROTC Color Guard was given the opportunity to Present the Colors during the game.
CPT Simpson, the JROTC Senior Army Instructor said his cadets enjoyed themselves during the game.
"The cadets were very honored to be chosen for this event and all had a great time," CPT Simpson said.  "It's so much fun to see them get an experience of a lifetime."
Cadets Jeremy Cortez, Zachary Landis, Isaac Ranno, Noah Brooks, Jaquice Donaldson and Michael Johns had the honor of Presenting the Colors during the evening's game.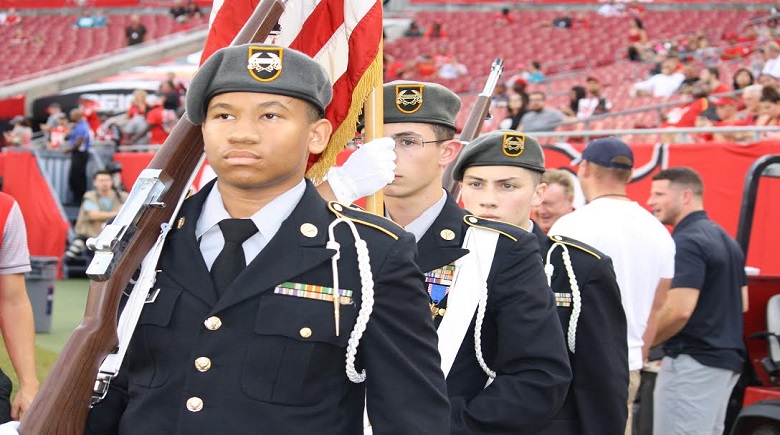 Pictured: Cadets Jeremy Cortez, Zachary Landis and Isaac Ranno
Cadet Jamart Rogers had the opportunity to link up with fans and have a little fun on the field. Dedicated fans were decked out in Tampa Bay Buccaneers gear from head to toe.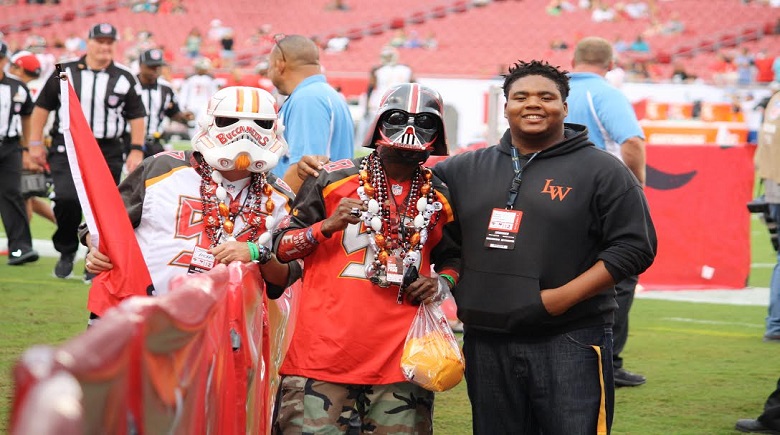 Cadet Jamart Rogers having fun with fans
Cristian Granados from Bok Academy and Lailea Granados from Polk Avenue Elementary School stopped and posed in front of players for a picture to show off their excitement for the evening's game. Cristian even wore his Buccaneers jersey to show his support for the team. He wore his #3 Jameis Winston jersey. Winston attended Florida State and is a quarterback for the Buccaneers.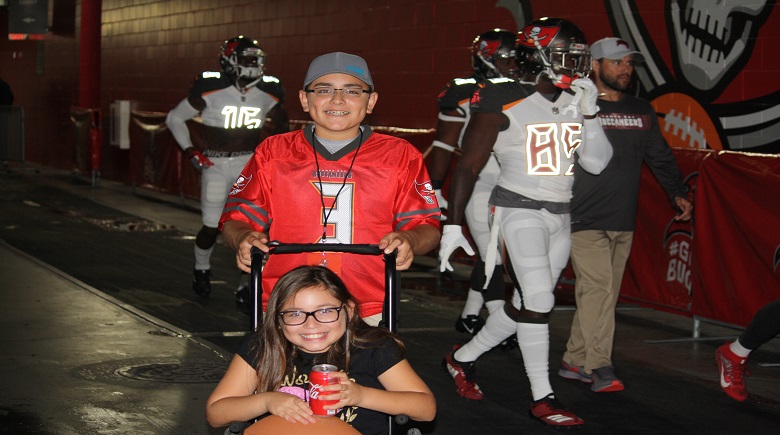 Cristian Granados and Lailea Granados stopping to pose for a photo
Victoria Simpson was a chaperone of the evening's event and enjoyed herself. "The Buccaneers were very hospitable and took very good care of us," Simpson said. "It was an awesome experience."