Lake Wales Medical Center Raises Money for Polk County Heart Walk
By Allison Williams
On Friday, September 7th, the Lake Wales Medical Center hosted an employee Fall Carnival at the hospital to help raise money for their Polk County Heart Walk Team. This was in efforts to get closer to their final goal of raising $6,000. If they are able to reach this goal, it will beat out last year's funds raised.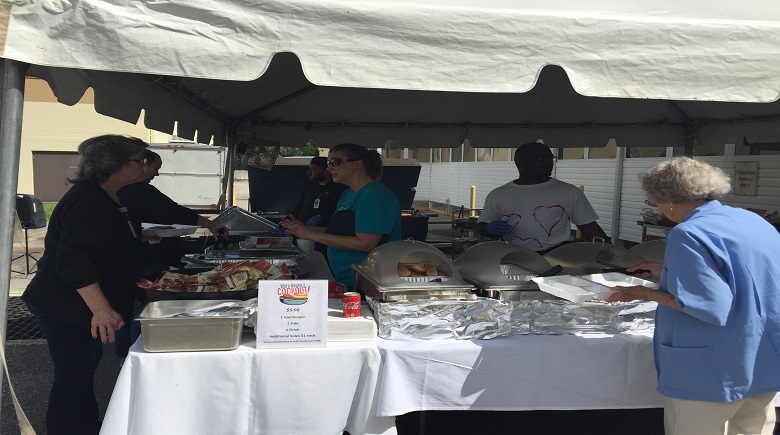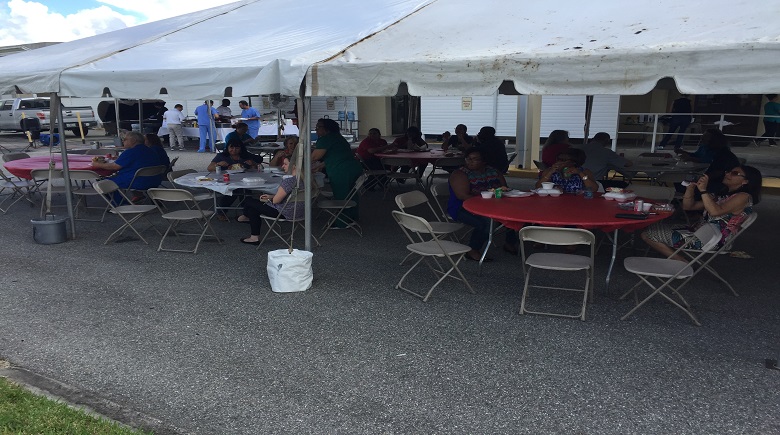 Employees showed their support by purchasing $5.00 lunches, entering a dunk tank competition, playing in a cornhole tournament and entering the money machine to win prizes.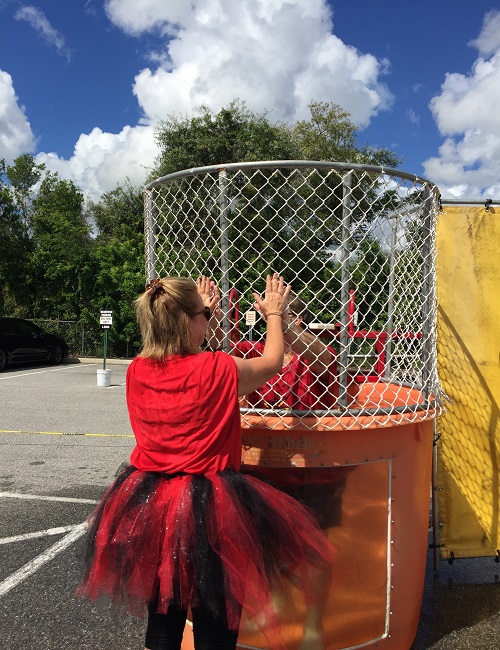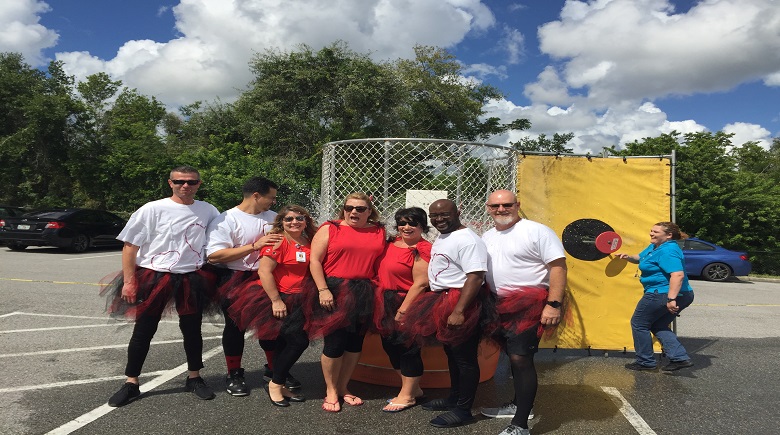 "Darren Dubecky, Freddy Cabrera, Shayne Mccal-Cassady, Andrea Clyne, Sandy George, Greg Edwards and Rodney Bevis all sported red and black tutus for the hospital's Fall Carnival," said Maryemma Bachelder, Director of Community Relations. "They got an unexpected splash when Mel Mitchell-Green activated the dunk tank and CFO Steve Smith plunged back into the tank, creating a splash on the tutu crew."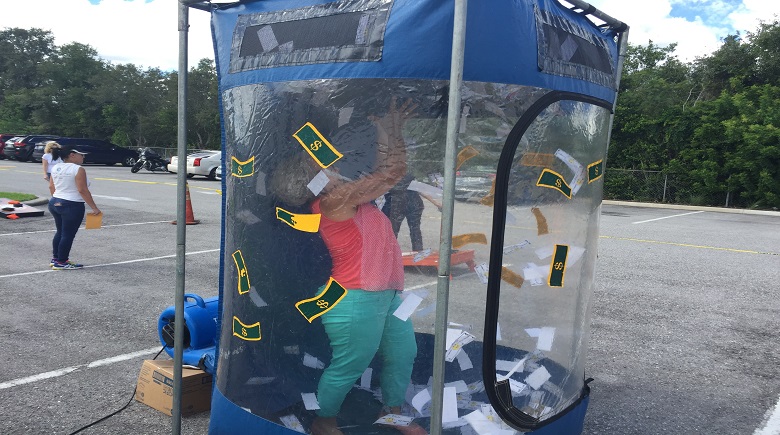 Jennifer Huston, Clinical Informaticist and Patty Landry, Case Management Director both donated money to enter the money machine for their chance at winning a prize.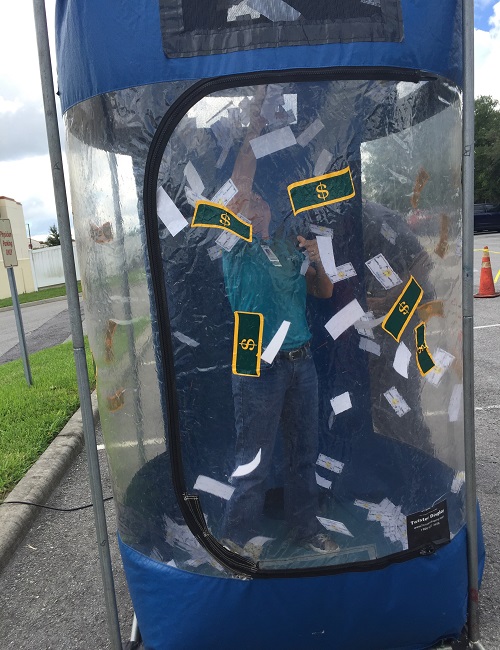 "The machine included vouchers for a variety of prizes including logo items, movie tickets, and gift cards," Bachelder said. Contestant Landry won an umbrella and a gift card to Dairy Queen on her turn.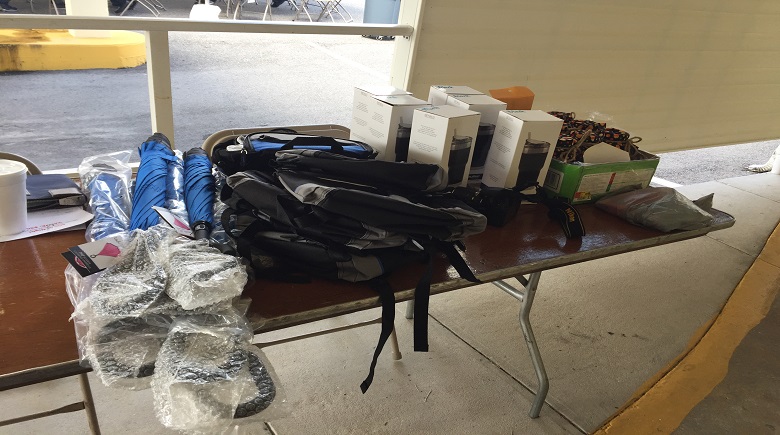 Overall, the employees at Lake Wales Medical Center enjoyed themselves and it was all for a good cause. They laughed, played games, had lunch and even danced to the Cha Cha Slide song.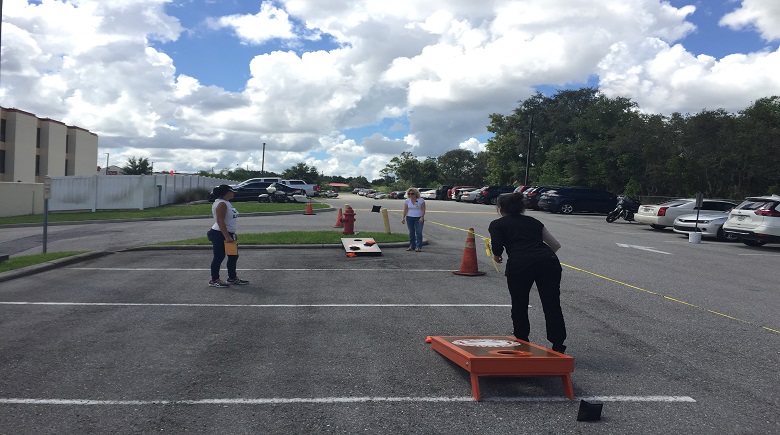 "The Fall Carnival was one of several fundraisers the hospital is holding in September to raise $6,000 for the Polk County Heart Walk," Bachelder said. "So far, the hospital has raised about $4,800 toward the goal, with several fundraisers still to go."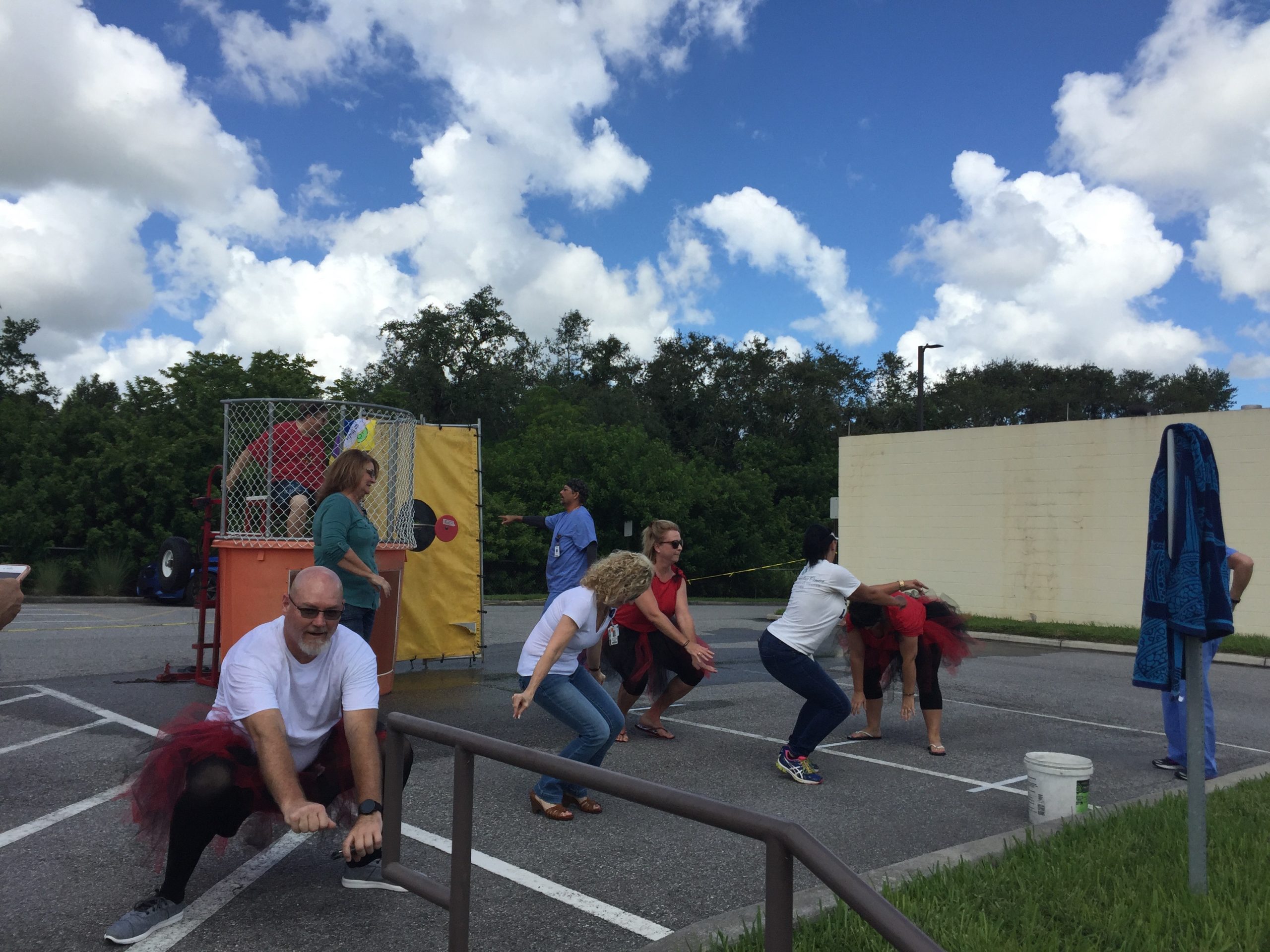 Other fundraisers that the medical center has held include:
• Silent auctions
• Bowling night
• Paper heart sales
• Cinnamon roll sales
• Auction for cooking classes with Executive Chef Serkan Sare
The Polk County Heart Walk will take place on Saturday, September 29 at the Publix Field at Joker Marchant Stadium:
2301 Lakeland Hills Boulevard
Lakeland, FL 33805
For more information, visit:
http://www2.heart.org/site/TR?fr_id=3696&pg=entry