Road Rage Lands Davenport Man Behind Bars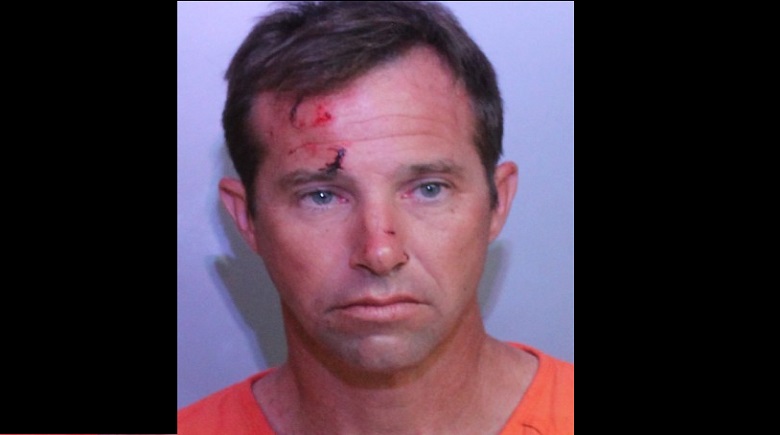 PCSO Release:
On September 11, 2018 a PCSO deputy took quick action to keep a dangerous situation from escalating near the intersection of Ronald Reagan Parkway and Highway 27 in Davenport. The deputy heard some tires squealing and saw a pick-up truck pushing against the passenger side of an SUV. The driver of the pick-up, 41-year-old Lance Lambert, fled the scene and parked in a nearby shopping plaza.
When the deputy approached Lambert, he began to yell at him and would not cooperate. The deputy called for back-up and Lambert was taken into custody and cuffed. Cannabis and some unknown pills (which will be tested to determine what they are) were found in his Dodge truck.
Upon further investigation, deputies learned Lambert was involved in two separate road rage incidents. The victim of one of the incidents told authorities Lambert was stopped in a middle lane during a green light. Tejada asked if he was okay and Lambert replied yes, then suddenly he began screaming and threatening to shoot him. He then rammed his pick-up into the victim's Dodge SUV.  A FedEx driver also told deputies that Lambert intentionally rammed into his FedEx truck in the same area.
Once cuffed, Lambert was taken to Heart of Florida Hospital for back pain and abrasions he likely received while ramming the trucks. He was treated and released into the custody of deputies. No one else was injured.
"We're glad no one was severely hurt in this case of road rage. Thankfully, our deputy heard the incident and quickly responded to get this man under control before he did hurt someone." – Grady Judd, Sheriff.
Lambert was on inmate release status for Conspiracy of Drug Trafficking (Cocaine).
Lambert has been booked into the Polk County Jail and charged with:
 2 counts of Aggravated Battery with a deadly weapon (the deadly weapon is his truck)
 Possession of cannabis
 Resisting without violence.
He has served time in Florida state prison and has previous charges include drug trafficking, DUI and probation violation.
Sponsored by: