Routine Traffic Stop in Polk County Reveals Plot to Steal Diesel Fuel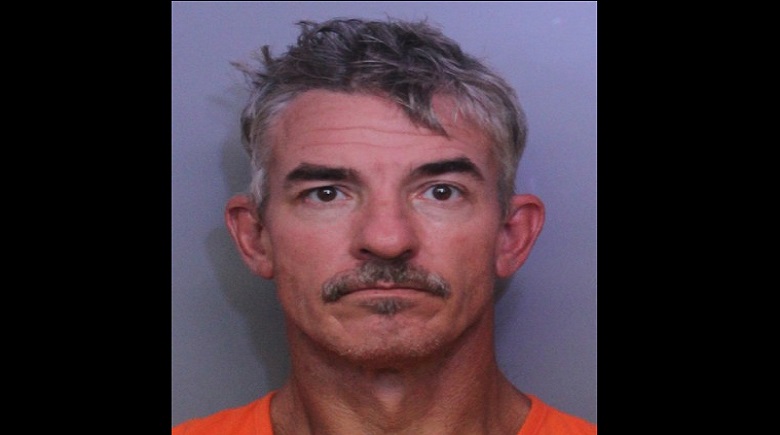 PCSO Release:
On September 9, 2018 a routine traffic stop helped a PCSO detective with the Agricultural Crimes Unit catch a prolific criminal. The deputy noticed an SUV hauling a trailer with no tag or lights driving in the area of Highway 640 and 80 Foot Road near Alturas and Homeland. The detective pulled over 47-year-old Donald Fowler, of Mulberry, and discovered he was driving on a suspended license.
Upon further investigation, it turns out there was an illegal purpose for this haul. Attached to Fowler's trailer was a 500 gallon plastic tank and in the back seat of his vehicle was a transfer fuel pump device, a pair of bolt cutters, a pipe wrench and a glove. Fowler also had two active warrants for not appearing in court and for not showing up for work release. He admitted being in the area to steal diesel fuel and was taken to jail.
On September 10, 2018, Putnam's Citrus Grove in Bartow reported that someone broke inside a pump shed and removed approximately 60 gallons of diesel fuel. While in custody on Monday, September 10, 2018, deputies followed up with Fowler and he admitted cutting the chain to the shed at the business with intent to steal the diesel fuel. He's charged with burglary of a structure, petit theft and trespassing in an orange grove.
"Diesel fuel thefts are an on-going problem in our agricultural areas. Our deputy did a great job preventing another theft from happening."
– Grady Judd, Sheriff
Initially, Fowler was charged with driving an unregistered motor vehicle, possession of burglary tools with intent to use, knowingly driving with a suspended, revoked license and two failure to appear charges. He received additional charges on September 10, 2018, which include burglary, petit theft and trespassing. He is in the Polk County jail with no bond.
Fowler has a lengthy criminal history, including 8 felony charges and 21 misdemeanors. He also served two times in Florida State prison. Some of his charges include probation violations, aggravated battery involving a pregnant woman, shoplifting and drug possession.