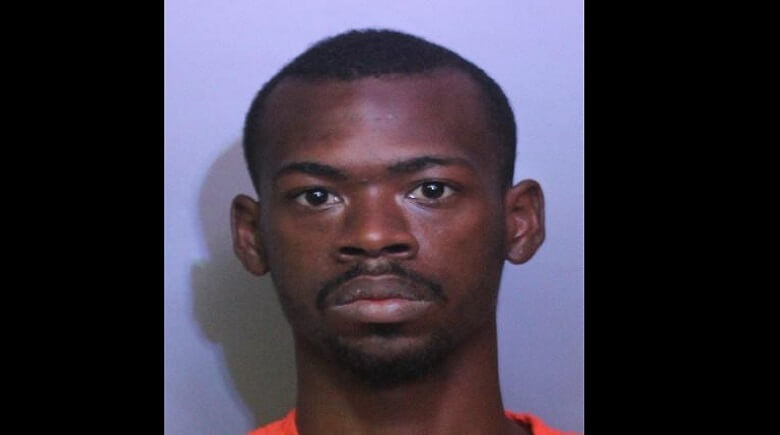 LAKELAND, FL – On September 4, 2018, Jamal Carson was charged with First Degree Murder and Aggravated Child Abuse for the death of Mekhi Laster.
On August 31, 2018 at approximately 10:56 p.m., the Lakeland Police Department Uniform Patrol Division responded to 1020 North Stella Avenue in reference to an unresponsive two-year-old child identified as Mekhi Laster. Upon arrival, officers were directed towards the living room of the residence where they observed Laster laying face up on the floor. Laster did not appear to be breathing and officers immediately began CPR until Lakeland Fire Rescue arrived on the scene and took over emergency care. Laster was transported to Lakeland Regional Health and was later pronounced deceased at 11:46 p.m.
Contact was made with the defendant, Jamal Carson, 24 years old, who had been in caring for Laster for approximately two weeks. On the date of the incident, Carson was with Laster when he became "fussy". Carson stated that Laster was suffering from a broken foot so he thought he was in pain. Carson stated that Laster's health continued to deteriorate so he carried him to the air conditioner to cool him down in an effort to wake him but it did not work. Carson advised that approximately 20 minutes elapsed before he called for medical assistance.
The child's mother, Lamonica Laster, responded to the scene and stated she had left him in the care of the Carson and she identified Carson as her best friend.
Detectives from the Criminal Investigation Section/Violent Crimes Unit responded to the scene to investigate. Carson was interviewed and released pending further investigation. On September 4, an autopsy was performed by Dr. V. Volnikh at the Polk County Medical Examiner's Office. During the autopsy the following injuries were discovered on Laster:
Bruises on Laster's back, face and lip area, injury to his abdomen, numerous broken posterior ribs, a broken pelvis, a swollen scrotum, multiple internal injuries believed to have been caused by blunt force trauma; evidence of severe internal bleeding, and significant impacts to the victim's skull. One of the fractures to the skull was so severe that it traversed into the thickest portion of the base of the skull.
It was noted that the injuries were recent. Dr. Volnikh determined that the cause of death was multiple injuries and the manner of death was homicide.
On September 4, Carson consented to another interview at the Lakeland Police Department. Carson admitted to being the sole individual that was caring for Laster on the incident date. Carson admitted to becoming frustrated with Laster and punching him numerous times, squeezing him forcefully, slamming Laster's head onto the concrete floor at least two times and other intentional acts of battery.
Based upon the evidence, the defendant knowingly and willfully physically abused the victim and in so doing caused great bodily harm. While doing so, the defendant engaged in a course of conduct that showed reckless disregard for human life, and for the safety of two-year-old victim, Mekhi Laster. The defendant was charged with Aggravated Child Abuse and First Degree Murder.