Five Outstanding Young Professionals Honored At Emerging Leader Awards 2018
by James Coulter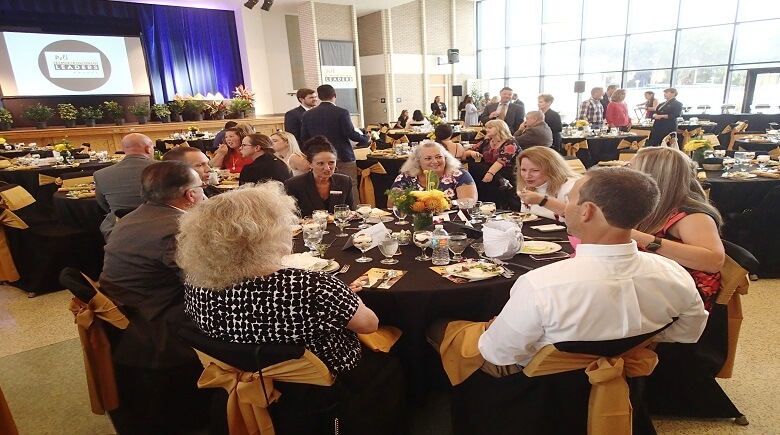 Five outstanding young professionals were honored at this year's Emerging Leader Awards 2018 in Bartow on Thursday evening.
The annual awards ceremony was started eight years ago to honor emerging leaders among young professionals, especially those "who have excelled in their career and use their exceptional skills to better Polk County," as described by Emily Rogers, Founder of Emily Rogers Consulting and Coaching, who offered the opening speech that evening.
"We know the nominees and award recipients tonight represent only a small portion of young people doing tremendous work to improve Polk County," she said. "I believe great things are possible for our citizens when emerging talent is recognized, supported, mentored, and celebrated."
The annual event is a collaborative effort among the three young proffesional groups within the county, including Emerge Lakeland, Endeavour Winter Haven, and Engage Bartow.
The ceremony was hosted within the Bartow Civics Center on Thursday and featured a cocktail reception and dinner sponsored by Citizens Bank And Trust.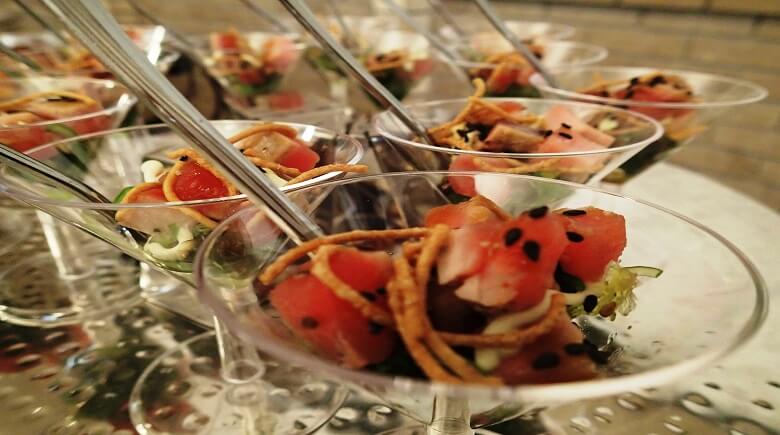 This year's award recipients are as follows: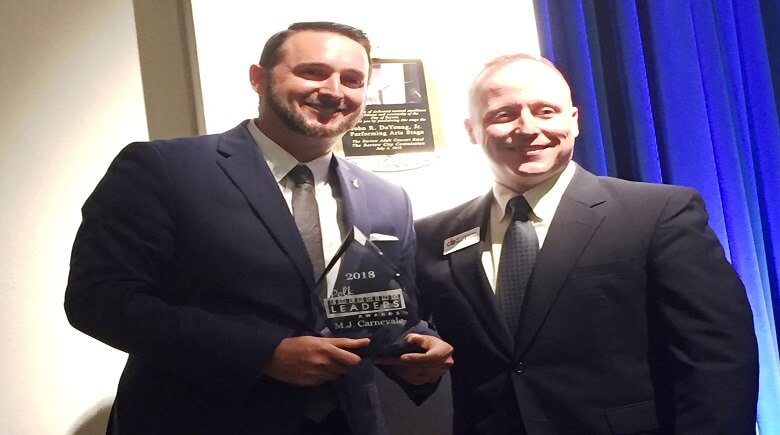 Michael "MJ" Carnevale
City of Winter Haven
Prior to graduating from the University of Florida with his master's in soil and water science in 2015, Carnevale gained valuable experience in conservation science through his work as a lab assistant.
His work there prepared him for his job within the City of Winter Haven, where he was initially hired as a the natural resource manager, and later being promoted to his current position as Public Works Director.
Within his position, he has helped the city make better use of its natural resources by transforming the city's data into viable strategies that have improved its streets, drainage systems, and fleet management.
"A true leader and high proffesional leader among his colleagues, friends, and community…[he] believes that pushing the envelope and raising the bar is what makes a leader truly effective," said Chad Tagtow, Senior Vice President of Citizens Bank and Trust.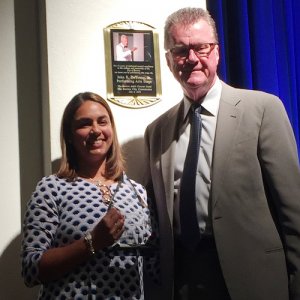 Dr. Suzanne Halverson
Releve Sports Medicine
Dr. Halverson graduated with her master's in biology with a certificate in emerging disease at the University of St. Joseph, and later with her doctorate in health sciences at Nova Southeastern University.
She would share the education she received with others through her work as  a professor at Chain of Lakes Collegiate High School at Polk State College Winter Haven.
There she participated in community health fairs, the Juvenile Diabetes Research Foundation, and developed the HOSA Volunteer Program with Shepherd's Hospice.
As a "transformational leader", her leadership within her profession and volunteer work has been shaped by her educational skills, which she has improved through the latest developments, and the findings of which she has presented across the country.
"She has a passion and determination to be a champion at every aspect of life," explained Dr. James Fenton, Professor of Management at Florida Southern College.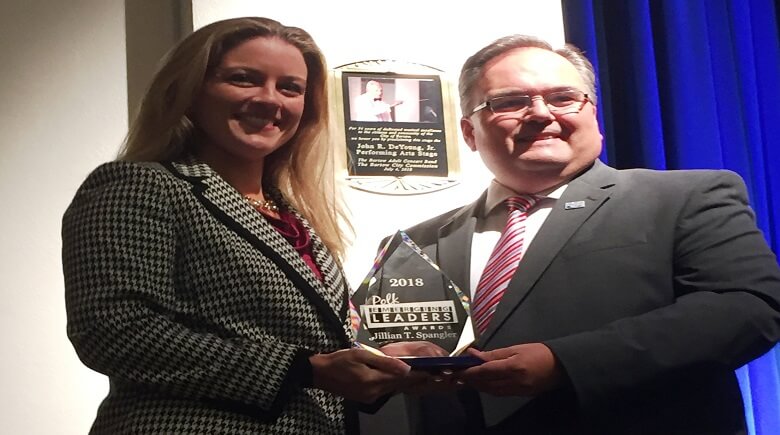 Jillian Spangler
Petersons & Myers, P.A.
During her time at Stetson University, Spengler engaged in volunteer work in San Jose where she experienced the most satisfying moment in her career.
She worked within a refugee camp where she met a young mother of two living within a single room along with her whole extended family.
"This moment taught her a valuable lesson of never take things for granted and to always strive to lend a helping hand to those in need,"  said Alan Turner, United Way of Central Florida.
At Stetson University, she served as an active member of Phi Alpha Delta and as president of the Business Law Society. She later received a bachelor's degree and a master's degree in international business from Rollins College.
She helped create three initiatives through her leadership position in the Rotary Club of Winter Haven, which led her to be recognized as Rotarian of the Year award in 2017.
"I think it is important that we all realize that not a single one of us is good at everything," she said. "Somebody out there is better than us, and if we work together, we can do better things together."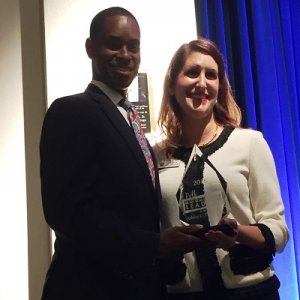 Ashley Troutman
Northwestern Mutual
Troutman graduated with his associate's in business from Polk State College in 2001, and later with his bachelor's in marketing in 2004 from the University of South Florida.
His education prepared him for his work at both Fields Insurance and Woodland Life before obtaining his current position as a financial planner at Northwestern Mutual.
Through his career, Troutman has learned that the most effective way to be a good leader is not to be a great speaker, but rather a good listener.
"He enjoys being a listening ear to those around him so he can help them accomplish their goals," explained Dr. Angela Falconetti, Polk State College. "He feels that true leadership can only come through listening and being aware of the needs of others have."
This dedication to leadership through service to others he emulates from the teachings of Jesus, and which he cultivates within his own family life, especially to his wife of three years.
"Throughout his participation with these organizations, he has learned that in order to be an effective leader, he must not be the loudest, but rather the quietist," Falconetti continued. "This way, he can be attentive to those around him and he can lead diverse groups of people."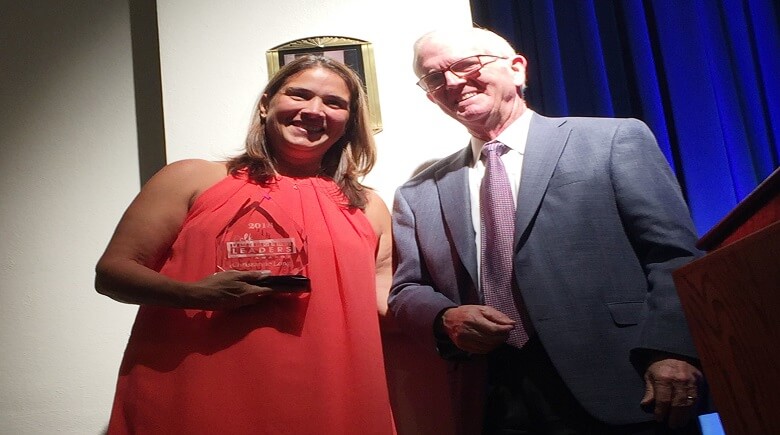 Chrisianne Long
Maximize Digital Media
Long graduated with her bachelor's in English and Latin America studies from Florida State University, and later from Full Sail University with a master's in internet marketing.
This education prepared her to start her own business, Marketing System Blueprints, which later merged with Maximize Social Media to create Maximize Digital Media.
She founded Lakeland Business Leaders, which initially started as a Facebook group for professionals to collaborate on business solutions, but later expanded into an online business community network with more than 7,500 members.
She has also served in various capacities on the Lakeland Chamber of Commerce Board of Directors, the Alumni Association, the Learning Resource Center of Polk County, and the Leadercast Program.
"A purpose driven individual who wants to inspire others to contribute to the world around them," said Jeff Cox, Board Chair of the GiveWell Community Foundation.
Through her experience, Long desires to see others achieve similar success, and believes it to be the community's responsibility to help others with exactly that.
"Polk County has so many hidden jewels, and what I would love for us to do is to uncover those jewels and not let them be hidden anymore so we can be the community that we can be," she said. "There is nothing we can't do as a community."