9th Annual Honoring Our Heroes – Remembering the Day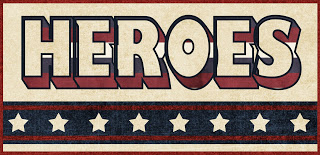 The Polk County Veteran's Council along with all Polk County Law Enforcement and Fire agencies are coordinating an event marking the seventeenth anniversary of 9-11 that honors all Polk County's first responders while paying tribute to those who lost their lives on that fateful day.
The event, scheduled for Tuesday, Sept. 11, will kick off with a Freedom Walk – a way to symbolically honor all first responders as walkers "put one foot in front of the other" to pay tribute to the dedication and sacrifices each first responder makes every day. The Freedom Walk will be led by the Winter Haven High School Army ROTC honor guard along with a bagpipe playing as the walkers wind through downtown Winter Haven.
A boot display will give honor to each Polk County hero who has perished in the line of duty. This includes law enforcement, fire/EMT as well as military. Students from Winter Haven Christian School will be on hand throughout the evening with beautiful music and a special dramatic reading. Local Cub Scouts, Boy Scouts and Girl Scouts will have the honor of leading the pledge of allegiance. A multi-agency Honor Guard will present the colors and law enforcement agencies from across the County will have displays on hand.
Retired Air Force Major General Jake Polumbo, a Winter Haven native, will participate bringing his message to the crowd. Maj Gen Polumbo graduated from Winter Haven High School and was inducted into the Polk County Public School Hall of Fame. The general is a command pilot with 4,000 flying hours in all blocks of the F-16 Fighting Falcon, including combat sorties in Operation Northern Watch. He also holds the distinction as the first Air Force general officer to fly the U-2S in combat and completed 21 operational U-2 missions in Operations Enduring and Iraqi Freedom. The General also flew combat missions in the MC-12W weapon system during Operation Enduring Freedom.
The Winter Haven Police Department is the sponsoring law enforcement agency for the event with the Winter Haven Fire Department assisting from the fire department side. All law enforcement and fire agencies in Polk County are set to participate in this memorable event.
Honoring Our Heroes – Remembering the Day will take place on Tuesday, September 11, 2018, in Central Park in Downtown Winter Haven. The event will begin at 6:30 p.m. featuring the Freedom Walk to honor all Military, Law Enforcement, Fire Fighters and EMS heroes, followed by a moving service that will pay tribute to all heroes who call Polk County home. The evening will culminate with a sunset luminary service as every attendee holds a candle in honor of all of our heroes. (Candles will be provided.)
"This event is a way to pull all of Polk County together and show our local heroes how much they mean to us," said Gary Clark, Chairman of the Polk County Veteran's Council.  "As a community, we should pay tribute to all of those who serve us on a daily basis, putting their lives on the line whether here at home or abroad."
For more information about the event, contact Jamie Brown at the Winter Haven Police Department, 863-295-5905 or [email protected]