Winter Haven Police Department Press Release
On Tuesday, Aug. 28, 2018, members of the Polk County Sheriff's Office took Winter Haven Police Officer Brandon Boone into custody at their Central Substation located on Ave. G NW in Winter Haven stemming from an incident involving an arrestee who ultimately suffered a broken femur. Officer Boone, who had been suspended with pay after the incident, was immediately placed on suspension without pay pending the conclusion of the internal investigation.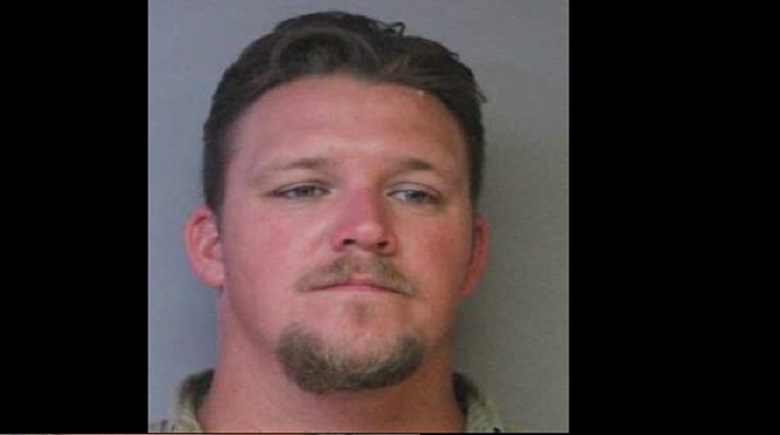 The arrest stems from the following incident:
On June 23, 2018 at approximately 4:50 p.m., 35 year-old Ronal Augustin (DOB 10/31/82, of Winter Haven) was taken into custody by Officer Brandon Boone based on a traffic stop where marijuana was found inside of the car and Augustin was also on felony probation. Augustin was taken into the holding area at the police department and was ultimately placed inside of Boone's car for transport to the Polk County Jail in Bartow.
Right after leaving the property, Boone was contacted by his supervisor to come back to the Department to assist with a transport of another arrestee. Boone turned around and responded back to the Department. During this time, Augustin began vocalizing his displeasure of returning to the Department by saying, "This is bullshit: you don't have to do this. Fuck you and fuck your kids, I hope they die." He also called Boone a "punk ass cracker."
Once Boone arrived back at the police department, he escorted Augustin back into the holding area. During this time, Augustin continues to yell his displeasure at what was occurring. At the time they enter the holding area, Boone is holding Augustin by the arm and applied a knee strike to the right buttocks area of Augustin. He then led Augustin into a holding cell where a struggle ensued and Augustin ultimately landed on the floor with Boone restraining him. During the struggle, two officers also in the holding area went to assist Boone. A loud "pop" was heard and Augustin cried out that his leg was broken. Boone immediately called for medical help and EMS transported Augustin to a medical facility where he ultimately had surgery on his leg.
Chief Bird reviewed the video inside of the holding area and ultimately called for an independent investigation by the Polk County Sheriff's Office. Two things that concerned Chief Bird were the knee strike (which appeared on the video as unwarranted) and also the incident inside of the cell that led to the injury of Augustin. The investigation was concluded and handed over to the State Attorney's Office where a formal charge of Felony Battery (F3) was given. Boone was taken into custody without incident on Aug. 28, 2018.
Brandon Boone, 34 years old, was hired as a police officer by the Winter Haven Police Department on October 31, 2016. Boone became a Field Training Officer on September 27, 2017 and appointed to the Emergency Response Team on May 10, 2018. His annual salary was $40,518.40.
"Our officers provide excellence in conducting a professional job every day," said Chief Charlie Bird. "I cannot let one person tarnish the good work of the men and women in this organization. If we don't do what's right here, we are no better than the criminals."