Rhode Island Girl Designs, a Unique Handcrafted Pet Accessories Business
By Allison Williams
Photos provided by Sandra Oliva
Don't let the name fool you. This business is located right in Winter Haven. Sandra Oliva, local Winter Haven resident opened her business nearly four years ago. She was born and raised in Rhode Island and brought her ideas to Florida where she lives now.
Oliva has always had a love for all animals, especially dogs. In fact, she used to train dogs. She spent many years traveling by sailboat and RV before buying a home and settling down in Winter Haven.
Her niece, Melissa Beckwith one day asked her to make her something. Even though it was non-pet related, it was the artsy spark to starting her business.
Beckwith owns her own shop called Serendipity in Wickford, Rhode Island: https://www.facebook.com/SerendipityRI/
This was the shop that inspired Oliva. "My business there is huge and every winter I find more and more people from Rhode Island that have been in her shop," Oliva said. "Small World. She is the person who I credit in me getting started in all this. I've been in her shop from day one. If it were not for her I would not even be doing this."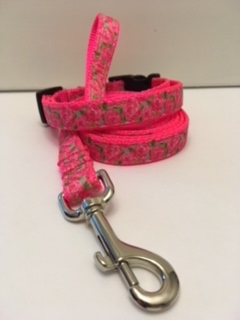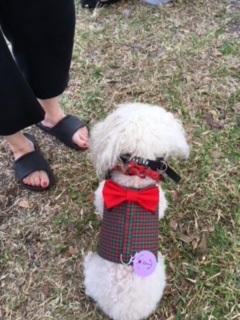 Almost four years ago, the business started off small with collars and leashes. Over time, her ideas have expanded causing her business to explode. She now also designs bandanas, bow ties, pet coats, blankets, key fobs, and sailor knot chew toys. After all, she is a sailor at heart.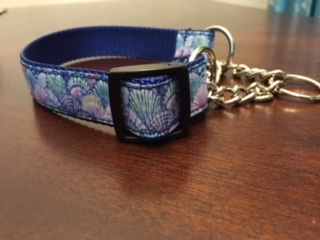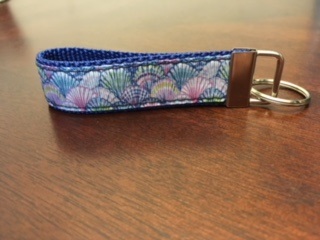 One of Oliva's hottest designs lately has been the harness dress.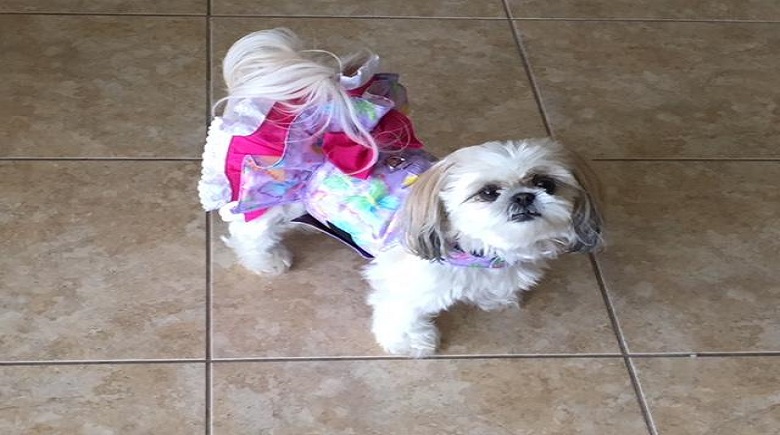 "I pride myself on saying each dress is one of a kind," Oliva said. "You'll never see two dresses identical. I don't want you to be embarrassed at the dog park if you see a dog in the same dress."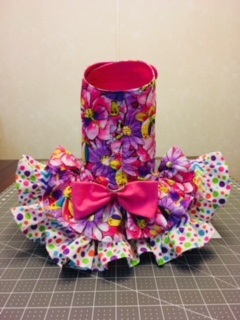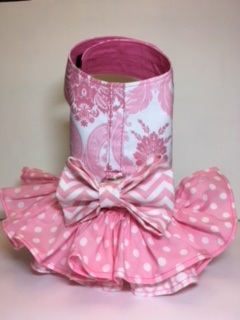 She carefully comes up with each design detail, and creates a truly one-of-a-kind dress each time.
You can find Rhode Island Girl Designs at many markets and events around Florida later this year. She has her sights set on the Barktoberfest Rescue Show, coming up on October 6. This event will take place at Stuart Park in Lake Placid. She plans to attend markets around Polk County for the upcoming season as well.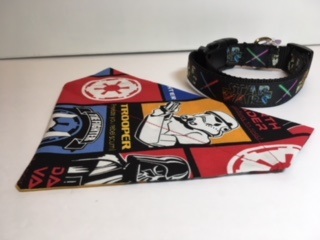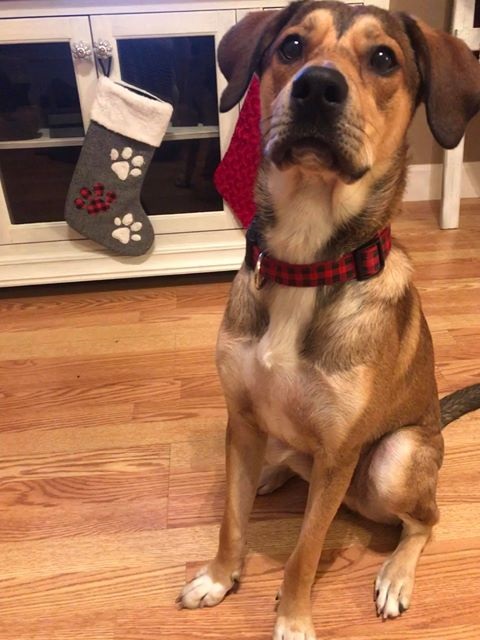 Oliva will be at the Honey Bee Festival in Bartow on November 10, the Holiday Haven in Winter Haven on November 17 and the Carols in the Park event in Winter Haven on December 1.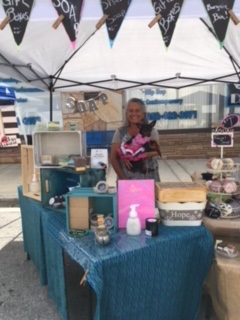 Anxious to place an order before the vendor season starts back up? Oliva accepts custom orders. You can find her store and contact her via Facebook:
https://www.facebook.com/rhodeislandgirldesigns/
Oliva feels that the key to her continued success is her customers. She believes that people love their pets and want them to be fashionable. "My boss Steve from the UK had me make him 2 LEGO collars and now Rhode Island Girl Designs is across the pond in the UK!"
"All my collars and leashes are made with top quality side release buckles, nylon webbing and cast D rings to ensure long-lasting use," Oliva said. "My goal is to provide high quality pet products to pamper your furry friends."
Lilly Pulitzer, Martingale, college sporting teams, NFL teams, LEGO, Star Wars, Disney, holiday-themes, super heroes, you name it! Oliva is ready to make your pet's unique pet accessory, whether it is for your goat, ferret, cat, bunny or other pet!