Main Street Winter Haven Discusses Future Plans For Downtown Area
by James Coulter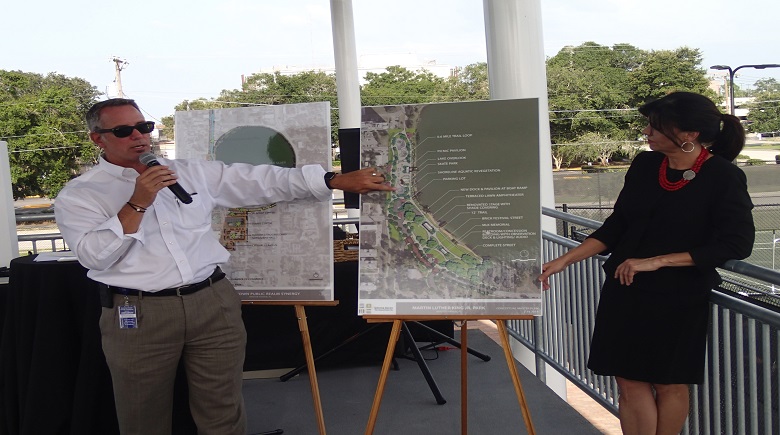 Planting seeds in the present to grow trees for the future was a general theme of the Main Street Winter Haven Annual Meeting on Wednesday.
Main Street Winter Haven hosted its annual meeting to discuss its accomplishments within the past year, announce its plans for the upcoming year, and to honor new committee members and benefactors.
As almost a testament to their accomplishments, their meeting was hosted at the new Winter Haven Tennis Complex, which had been renovated and re-opened to the public earlier that summer.
Their immediate plans included the announcement of the Carl J Strang Urban Tree Canopy Fund, a project to raise funds to plant new trees within the downtown area. The fund had been started with an initial $20,000.
The fund was named after Carl Strang, a local philanthropist who, prior to his passing, had been involved within the community, including serving as the Winter Haven Mayor as well as the head and founder of many local organizations.
Strang loved the outdoors and the downtown area, and did everything in his lifetime to give back to his community, especially when it involved improving the local environment, explained Kerry Wilson, President of Six/Ten LLC.
"He was always wanting to plant trees," said Wilson. "We hope a lot of people will continue to recognize Carl and hopefully join us in making downtown a more livable and sustainable environment.
Anita Strang, Main Street Winter Haven CEO, remembered the very last contribution her father-in-law made by having an oak tree planted outside of the refurbished Derry Down. She hopes that more trees like that are planted in his honor through this fund.
"I am very proud the oak tree is growing and will continue to grow, and I am proud to see every tree planted under his name," she said.
This overall theme of making present day investments for future growth was exemplified by T. Michael Stravers, Winter Haven Assistant City Manager, when he discussed the recent renovations within the downtown area and announced plans for the immediate future.
Such plans included renovations to Martin Luther King Jr. Park along Lake Silver, including the construction of a new skate park and overall refurbishments to the water ski show area.
The city is currently recrafting proposals for the skate park, which is expected to be designed and constructed by 2019.
As for the water ski show area, renovations include removing the concrete seating and replacing it with green grass embankment, making the facilities ADA-compatible, and adding a new stage area.
Such new additions will hopefully continue the trend of revitalizing the downtown area and making it attractive to new residents and businesses.
Stravers mentioned how such growth had occurred years ago following the construction of the library building and the Complete Street Project along the Third Street corridor.
Prior to the construction of the new public library, the downtown area was empty; but the new facility has since stimulated economic growth and activity. Stravers hopes further activity will grow and thrive with these new public investments.
"You could shoot a gun on Central Avenue, but not only would you not hit anybody, no one would hear it," he said. "Since that public investment, we have had an economic boom of activity that has continued to happen…You cannot go downtown and not see a bustle of activity."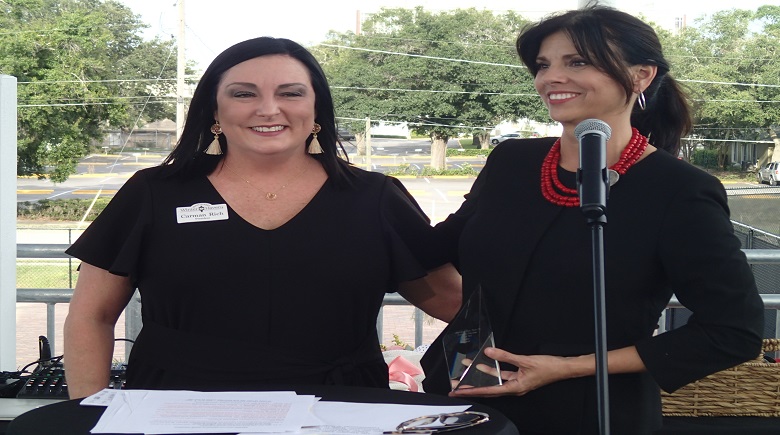 Later that evening, Former President Carman Rich ceremoniously passed her title and gavel onto the new president, Alex Santiago.
Having served within the organization as its president for two years, Rich has overseen many projects including the refurbishment of the Derry Down, the construction of South Central Park, and the creation of an interactive downtown map.
Tearfully, she shared her past experience within the organization, and expressed gratitude for everyone within it for helping her thus far.
"It is a sad day for me as I finish two years as Main Street president," she said. "It has been an honor, it really means a lot to me that you had faith in me to be your president, and I want to thank Anita and the board for everything we have accomplished."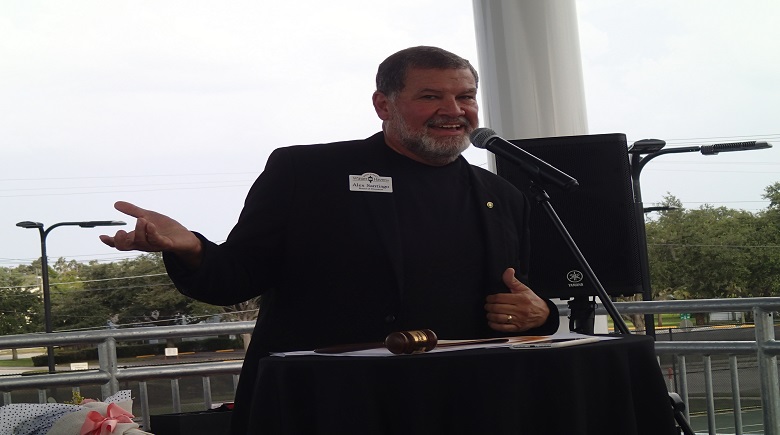 Upon accepting his gavel and new position, Santiago expressed his gratitude for being conferred this honor and his intentions of using it for the greater benefit of the local community.
Santiago previously served on the board of directors from 2007 to 2011. He later returned to continue serving from 2014 until the present, when he will complete his last year there as the new president.
As someone who has raised his family within the community for the past 39 years, and who currently has grandchildren being raised within it, he understands how the community has benefited him.
As such, he desires to use his position to give back to his community so that it can continue to benefit both current and future generations.
"Giving back to the community that has cared for and supported our family is honor," he said. "Downtown Winter Haven has come a long way since the years I have been involved in main street. We have a strong board of directors, and I feel I have pride and passion for creating a strong healthy downtown as one of our strengths."