Locals Meet Their Politicians At Winter Haven Whistle Stop
by James Coulter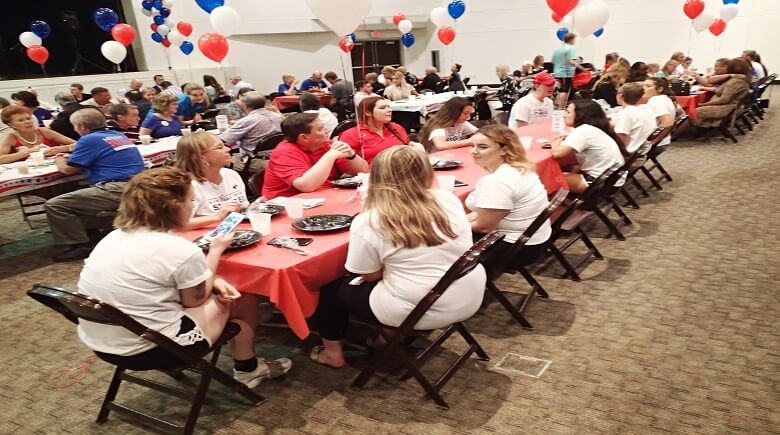 Every election year, we often only hear from politicians on television through their campaign ads and their appearances on debates and forums.
Rarely do we ever get the chance to actually meet them in person and ask them where they stand on the real issues.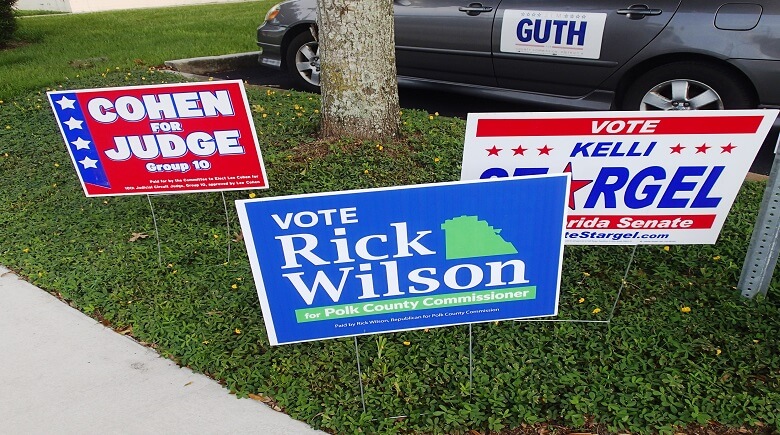 Winter Haven residents were allowed to do exactly that during the annual Winter Haven Whistle Stop Political Rally last Thursday.
Hosted by the Chamber of Commerce at Nora Mayo Hall, the annual political hob nob and barbecue brought in more than two dozen political canidates running for local and state offices, allowing local residents to meet them in person and get to know them and their stances on the issues.
Once guests learned more about each of the candidates, they were then able to cast their votes through a straw ballot poll to show which of the candidates they supported most. (For the results of the straw poll, click here: http://www.winterhavenchamber.com/blog/results-from-whistle-stop-winter-haven-2018)
When not getting involved with politics, guests could also enjoy a good old-fashioned southern barbecue dinner served by Rick's BBQ while listening to the musical stylings of local acoustic bluegrass band Polkweed Musique.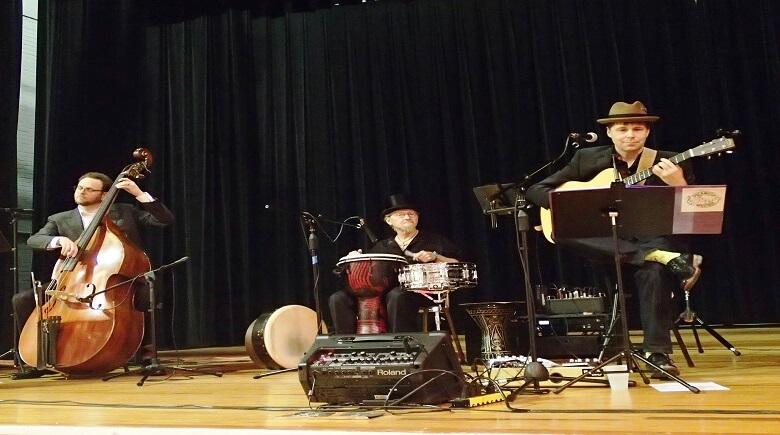 The more than 24 political candidates who attended that evening were running for positions on the county commission board, county school board, and even for state representative.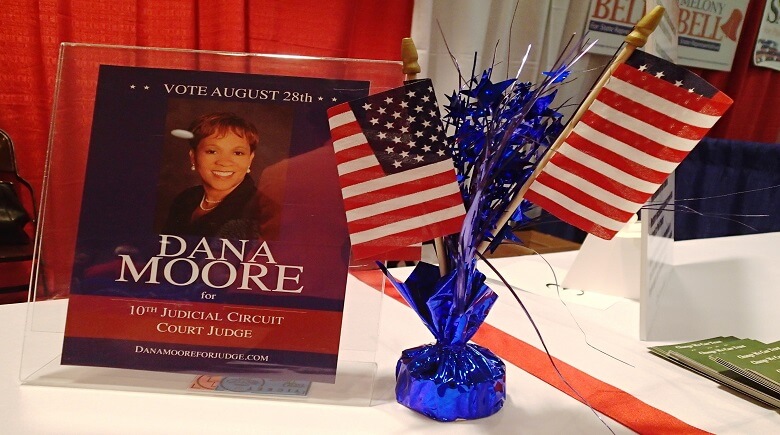 Some of the canidates were weathered politicans with years and even decades of political experience under their belt.
Mellony Bell, Polk County Commissioner for District 2, had served on the county commission for the past eight years, and hopes to use her experience to serve as a Florida State Representative for District 56.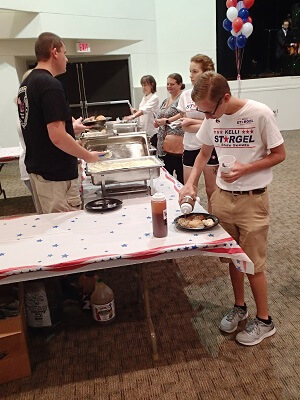 As a champion for the arts, education, and economic development, she has dedicated her career to ensuring that funds are diversified and directed towards causes that benefit the next generation of Polk County residents.
She hopes to continue serving her constituents at the state level by further advocating for such initiatives for education and economic development in Tallahassee.
"We need to fund education at the level where it needs to be funded," she said. "If you get education right, everything else falls into place, economic development, tourism, all of it comes together."
This was her fourth time attending the Winter Haven Whistle Stop. Each and every time, she keeps coming back to get to know the people that she serves on a personal level.
"It gives them the opportunity to meet the candidates and make an educated choice when they go to the polls," she said.
While some candidates had years of political experience under their belts, for others, this was their first time stepping into the political arena.
Sarah Fortney had previously spent 33 years teaching science at Stambaugh Middle School in Auburndale. Now she wants to use that experience to further serve students and others though the Polk County School Board by running for District 3.
Not only does she bring her own personal experience, but that of her many colleagues. She wishes to use the relationships she has fostered through the years to ensure that the school board best meets their educational needs.
"I bring the passion and the energy that the school board has been lacking to stand up for students and all employees in our district," she said.
With this being her first time as a political candidate, she appreciated how the event allowed her the opportunity to meet people old and new and share with them her vision for the school board.
"I have had more interaction with the actual voters than any other event that I have been to," she said. "I actually don't have to worry about being on a stage with predetermined questions. I can actually socialize with real people and get their real concerns."
Katie Worthington, President/CEO of the Winter Haven Chamber of Commerce, appreciates how this event allows locals to meet their local politicans one-on-one, allowing them to have a more personal experience partaking in their democracy.
"We have a lot of candidates that have come out to meet the public, which I think is one of the unique parts of this event, which is to be able to put a face to a name," she said. "It gives you a chance to learn about issues that are real important to you."
While the overall turnout appeared smaller to her than in previous years, Worthington was assured by her colleagues that sales were strong despite being low, either due to political burnout or because of the time of the year.
Either way, the turnout proved to be just as vibrant, as it allowed both local politicans and constituents the opportunity to see and talk about the issues that affect their local community.
"I personally enjoy seeing everyone come out and celebrate one of the greatest things we get to do as Americans, which is vote," she said. "All the candidates were able to do a great job coming out and meeting constituents and seeming to have a good time…We are excited that so many people came out to support democracy."