Grove Roots Brewing Company Hosts Moonlight Market
By Allison Williams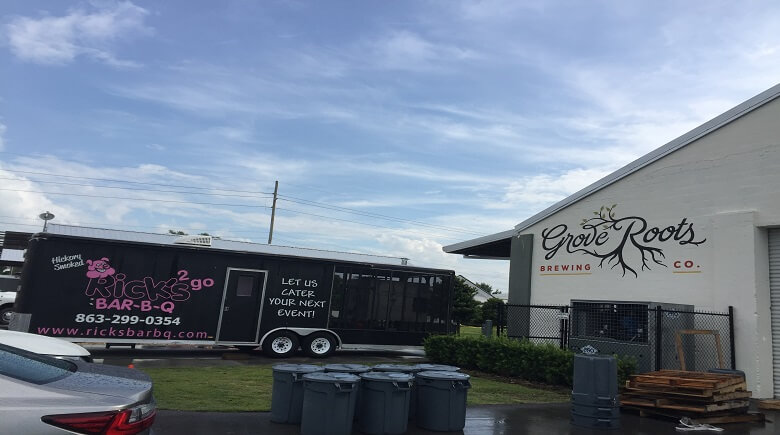 Grove Roots Brewing Company is a local craft brewery and taproom right in Downtown Winter Haven.
Located at 302 3rd Street SW in Winter Haven, this large open space poses a perfect environment to host the monthly Moonlight Market every fourth Wednesday of the month.
The summer passing showers did not stop the food trucks from setting up. Rick's Bar-B-Q had their "2 go" food truck set up outside the entrance along with the Got Candy food truck.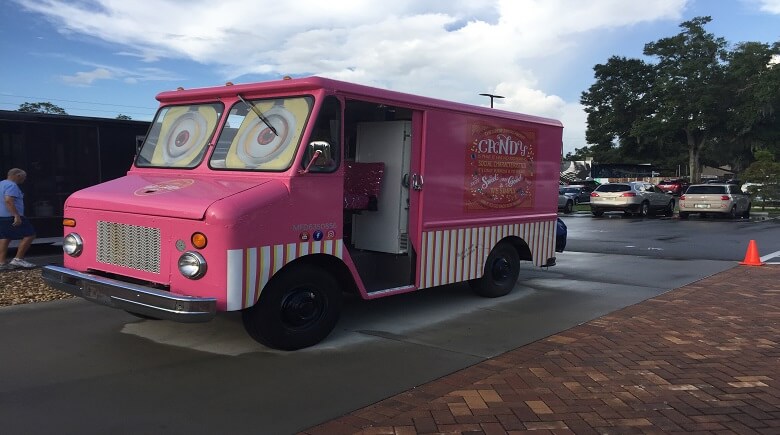 Guests gathered inside to enjoy local beers provided by Grove Roots. Some guests sat back and relaxed at the large tables, while others jammed out to some live music.
Vendors set up tables inside the brewery.
The Makers Co. had a display set up at the event. The Makers Co. owner, Gina Smith hosts wood sign workshops and has a DIY craft studio. Smith started this business and has the help of her husband Darryl. She considers herself a "crafter at heart."
"I love making things for others and teaching others and bringing out their creative side," Smith said. "How I came to this idea of starting this business was when I attended a workshop with my coworkers and fell in love with the process of creating something beautiful that you could be proud to hang in your home or give as a gift. I also loved that it was quality time spent with your friends."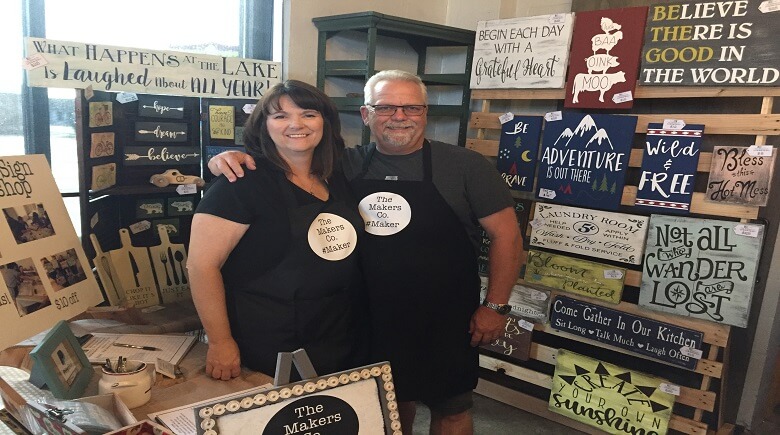 The Smith's offered $10 off to anyone who signed up for one of their workshops at the Moonlight Market event.
For more information, visit their website:
Another vendor was Kay's Creations. Owner Kay Teehan, a retired teacher from the Polk County School District, creates door décor wreaths.
"I found it very satisfying and when my workroom was bulging with wreaths and my friends and family had enough wreaths to last forever, I knew I needed to market them," Teehan said.
With the help of her husband Larry, she finds it rewarding to be able to share her creative gift with the community.
"My door wreaths are all one-of-a-kind and reflect seasonal and holiday motifs," Teehan said. "I also create sports wreaths, wedding wreaths, and wreaths for special occasions. All my wreaths are treated with UV protection and scotch-guarded. They will last many years for my customers to enjoy season after season."
Wreath Photos by Kay Teehan
Other vendors at the market included:
Peacock and Pine
Aura Accessories (Lutz, FL)
Olive + Lemon Creations (Winter Haven, FL – Etsy)
Petals + Glow (Plant City – Etsy)
Gail K Benoit's Art and Plants
Bump Galletta (Lakeland)
Plants and Pamperin' (Lakeland)
The next Moonlight Market is set for August 22. Click the Facebook link for more information:
https://www.facebook.com/events/322929034857882/
For vendor information, email [email protected]