Young Boxing Champ Donates Belt To Surviving Brother Of Cancer Victim
by James Coulter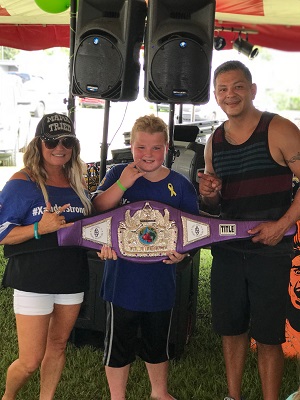 The only victory greater than winning a fight within the boxing ring is winning the fight against cancer. The only thing that takes more strength and determination is living through the death of a loved one from cancer.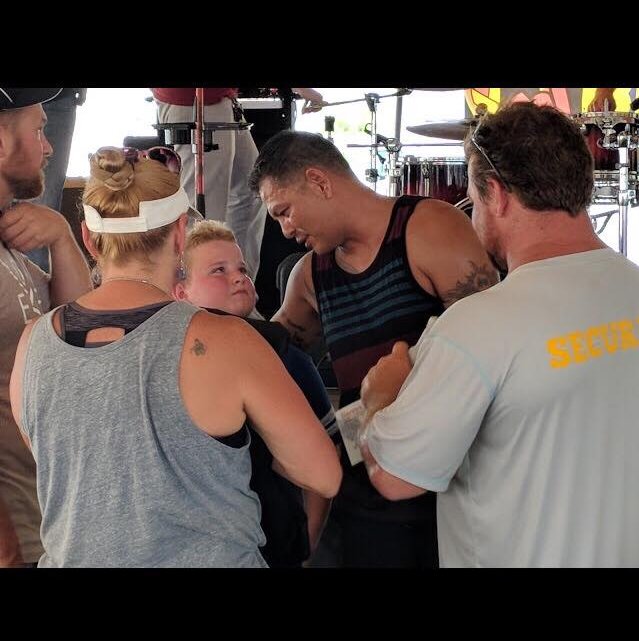 For this reason, young boxing champ Zee Zamora decided that his national qualifier boxing belt was better suited for his fellow boxer, AJ Taylor, whose brother, Xander, had recently passed away from cancer.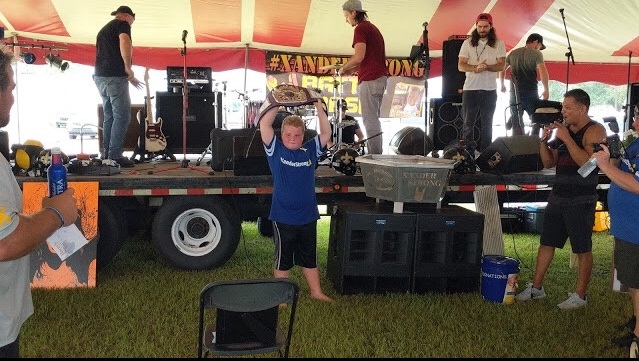 He was supposed to spar at a local benefit, but had a last minute trip to Chicago to visit family, especially his 100-year-old great grandmother.
While away on his trip, he decided to donate his belt to the Taylor family, not only as a sign of good sportsmanship, but also to honor the death of AJ's brother.
The young boxing champ donated his belt, which he had won at the Sugar Bert National Qualifier in Punta Gorda, Florida, more than a month ago.
Zee recalls how nervous he felt before going into his first round, but his fear was subsided after he managed to win his first and second round and gain his victory within his third with a TKO.
"I loved it, and I kept pushing harder and harder, and then I won that last part through TKO," he said.
As he could not make the benefit, as he was in Chicago at that time, he decided to make a video saying that he would donate his belt to AJ Taylor and offer his deepest condolences to his family upon the passing of Xander from cancer.
"He just lost his bother to cancer, and I could not imagine losing a brother," he said. "I couldn't handle that. So for [Xander's] family, I donated a belt to show how strong AJ is to keep pushing through."
When he was in kindergarten, young Zee would often be bullied and tormented by bullies older than him, some within fifth grade. Sometimes he would be body slammed by them.
So to help him gain confidence to stand against his bullies, Zee was inspired by his father, who was previously a boxer, to start boxing at the age of 8.
Recently, he had started boxing under the guidance of his coach, Marco Fazzini, at the Winter Haven Boxing Club. Both his coach and his dad pushed him to do his best, and his training would pay off by winning several victories.
To date, Zee has won as a two-time state champion, two-time Junior Olympic champion, and even one time as a national champion.
Currently, Zee is having trouble with his shoulder, requiring him to visit an orthopedic surgeon and delay a match he had scheduled for August 4. Nevertheless, he hopes to recover and continue his winning streak.
His father, Coach Zamora, having previously boxed with his own father, loves continuing the family tradition by being able to train and coach his son.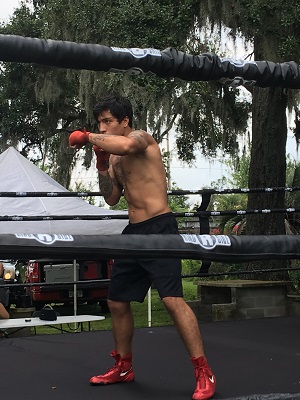 "As he is learning, I am learning more, so there's always room for improvement," Coach Zamora said. "It has given us something to do as far as boxing goes. It is something we can all do and have fun."
Both AJ and Xander Taylor had previously boxed within the Winter Haven Boxing Club along with them. Coach Zamora could not think of anyone more deserving than his son's humility than AJ, especially since his brother was a strong fighter.
"This kid [Xander] was so strong," he said. "He was a great looking spirited kid who was strong, mentally and physically."
His own son may have won many victories within his life, but knowing that he was kind enough to concede his own victory to someone who had fought greater battles was something especially to be proud of.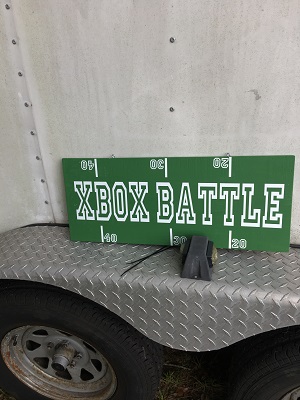 "It felt good that my son would do that, and it is something that makes get weak in the knees because it is for a good cause," he said. "Knowing that the fact that I am raising a kid who is making good choices feels good too."
His son, likewise, like a true champion, exhibits such humility as to know when someone else is much more deserving of honor.
"After all the victories that I have won, none of them can match the battle that Xander has fought," he said.