Two Young Champs Rise From Winter Haven Boxing Clubs
by James Coulter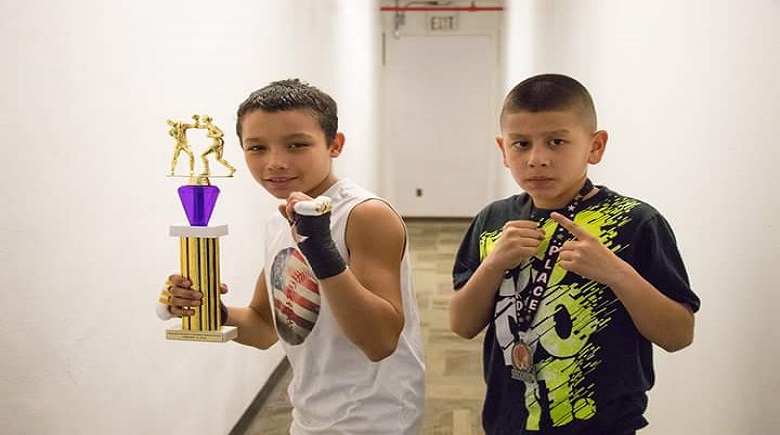 Two young boxing champs recently rose to fame from the Winter Haven Boxing Club. One went to Virginia. The other to Tampa. Both came back strong.
Devine Erazo, 14, recently traveled to Virginia to compete in nationals, where he won by a unanimous decision within the 75 pound weight class, as he walked away with a belt, trophy, and medal.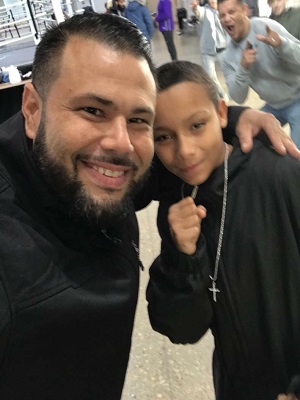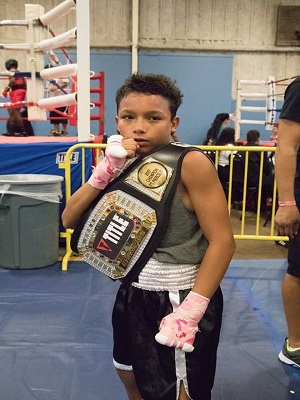 He attended the Junior Olympics, where he won the regionals but lost the nationals in the first round.
Ever since he was younger, he loved to watch boxing, and would ask his father if he could join the sport as well.
Two years ago, his wish finally came true as he started training at the Winter Haven Boxing Club under his coach, Marco Fazzini.
During that time, both his father and his coach have been training him very hard, weighing him in, and tracking his progress.
Being able to rise to victory during that time, not only competing and winning the regionals, have been nothing short of honorable for him, and he owes it all to his training.
"This is super great," he said. "This is the greatest thing I have done in my life…I am so happy to get into it right now, my life has changed," he said.
Erazo has enjoyed every moment of his training and his amateur career. He hopes to one day rise to becoming a pro boxer and using his prize money to help his family and the poor.
Rufino Cabrera, 10, recently won the Junior Golden Gloves state championship in Fort Lauderdale over that same weekend.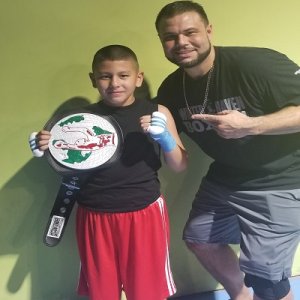 He had previously won three different tournaments at least three times, and he has since won more than 30 fights since starting his training at the gym.
Like Erazo, he also had a love of boxing ever since he was two years old. He originally started boxing in Haines City at the age of eight, and has since moved to Winter Haven to train under Fazzini.
During his time since then, he has participated within 35 different fights, 30 of which he has won.
Also fighting within the 75 pound weight division, Cabrera has since won several medals, belts, and trophies, all of which he owes to his dedicated training under his coach.
His family is also a big inspiration for him. He hopes to continue his amateur career, and eventually become a pro by age 19.
"My inspiration are my family and keeping my career up," he said. "This feels great to be winning and your family members telling you how good you are, and it keeps me open so much."
Marco Fazzini coaches both young men, and has coached many others at the gym, many of whom have moved onto fighting in and even winning several championships.
Both of his students started from nothing, but under his leadership, have gained the prowess to gain victories within their recent endeavors.
Fazzini hopes that both of them will continue to win big in the future and represent the best within their state.
"I am really proud of them," he said. "The reason why they have become successful so fast is because of their extremely consistent with their training, they have good parents with their program, and they are on board with their program."