Local Winter Haven High School Student Helps Children in Need with School Supplies
By Allison Williams
Photos provided by Tyler Spence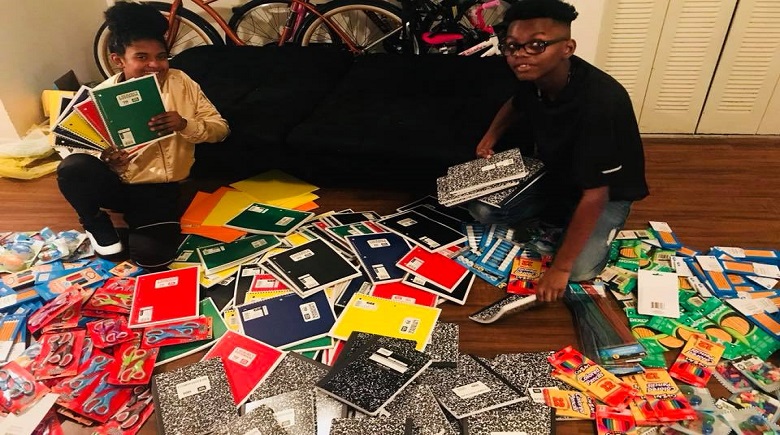 Tyler Spence, a 16-year-old junior at Winter Haven High School is spending his summer helping those in need.
He started a "Back to School" fundraiser to collect supplies for families in need for the upcoming school year.
His fundraiser started small, with close family members and friends donating school supplies toward the cause. Currently, he has 48 backpacks that are filling up with school supplies to be donated.
His fundraiser is growing. With more donations and supplies coming in, Tyler will be able to double the original amount to 96 backpacks.
He has collected an assortment of school supplies thus far, including pencils, cap erasers, paper, notebooks, folders, scissors, colored pencils and pencil pouches. He is in need of additional supplies, especially notebook paper (wide and college ruled), folders with prongs, pencil pouches and three ring binders.
To donate supplies directly to Tyler's cause, please contact his mother Sonya Spence at [email protected]
For those who are not able to donate, please consider sharing Tyler's Facebook page that has updates on how the fundraiser is going:
https://www.facebook.com/tySpence863
This fundraiser is very meaningful to Tyler.
"I want to give the kids what they need for the class," Tyler said. "I want to help kids and parents who cant afford school supplies. I want them to have everything they need when they start the school year and I want to help as many kids as possible."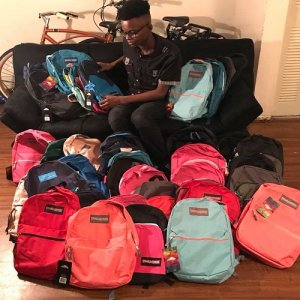 Tyler's family has been a huge part in the success of collecting and sorting supplies so far. His cousin Selena Benitez, a local middle school student has helped and donated. Tyler's 4-year-old cousin Kloe has also helped prepare the backpacks and fill them with school supplies.
His aunt Angela Wiggins has donated and helped with the fundraiser/event as well. He also thanks all of those who have donated money and supplies toward the cause.
"By donating you are helping local children and families who simply cannot afford school supplies for the forthcoming school year," Tyler said.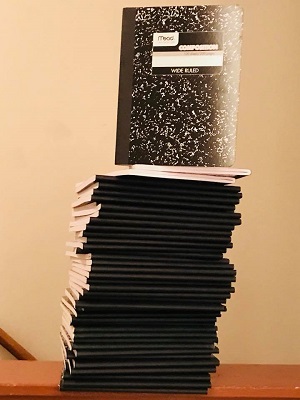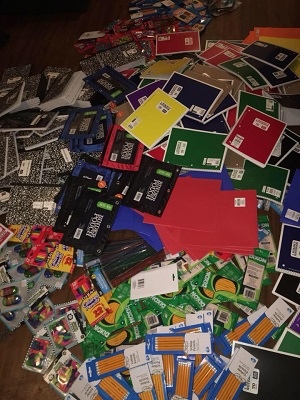 Tyler has set a date of Saturday, August 4 from 3:15 p.m. – 6:15 p.m. to give away the backpacks to students in need. Details for pickup location of backpacks is still being decided.
Mike's Auto Repair donated $200 and Sean Davis, the manager of Papa Johns, is providing pizza for the event.
"I honestly can't wait to hand out the backpacks and school supplies at my event, and all of the time spent will be worth it when we see all of the smiles on the kids' faces," Tyler said. "Everybody wants these kids to succeed in school and life in general, but in order for the kids to succeed in school they will need the tools. My goal is to give other kids all of the tools they need to succeed in the upcoming school year."
For those who are in need of a backpack and school supplies for the upcoming school year, please contact Sonya with the names of the students in need. This will allow Tyler and his family the opportunity to write names on backpacks and better prepare for the donation day. They will be giving away backpacks to pre-school aged children up to 12th grade students.