Silly Socks Saturdays Raised Funds Through Bowling At Cypress Lanes
by James Coulter
One year ago, Kari Richards asked her middle school students at Bok Academy to come up with an idea to use their passions to impact their local community.
One of her students, Zachary Kirkland, decided to collect small toys and toiletries to create gift bags to donate to children staying overnight at the hospital. He called his idea "Silly Socks Saturdays."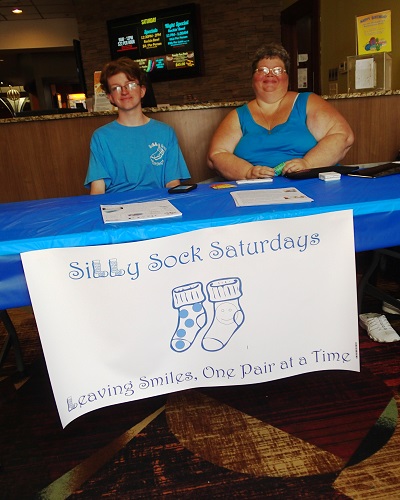 One year later, not only has Zachary's idea become a full-fledged non-profit organization that has continued to remain strong, but his young philanthropy has garnered him many awards, including a grant through Disney Be Inspired.
Richards remains impressed by the tenacity of her student to get something up and running like that at a young age and to keep it going strong.
"I think it is incredible," she said. "Zack has done an amazing job, and I never expected it to get to this magnitude."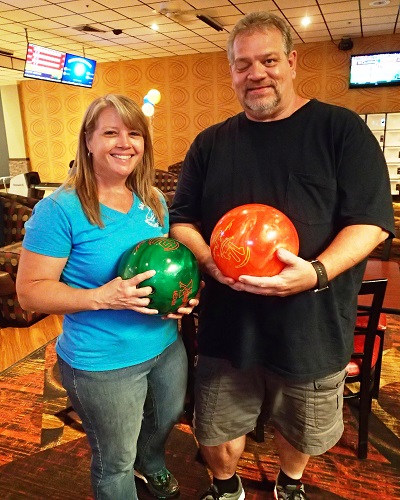 Richards and her husband decided to help his organization out by attending a fundraiser last Saturday afternoon at Cypress Lanes in Winter Haven.
As her own student was capable of creating something big on his own at such a young age, she wanted to do anything she could to support him in his endeavor, even if it was as simple as bowling a few games.
"I appreciate that he is a middle schooler who created this organization on his own…and he has really stuck with it," she said. "I think he has been an amazing young man, and I know he will do some phenomenal things with his life."
Silly Socks Saturdays hosted a fundraiser last Saturday afternoon at Cypress Lanes, allowing visitors to purchase special tickets to bowl, the proceeds of which would go towards his organization.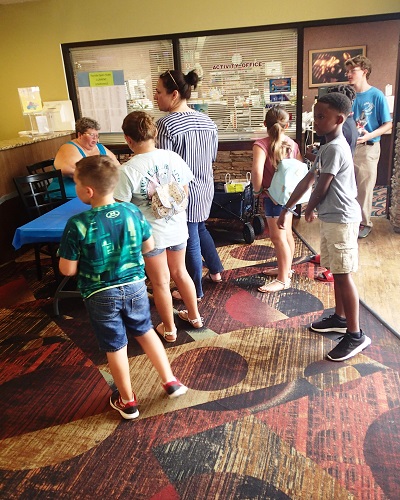 Their tickets also allowed them to be entered within a 50/50 raffle drawing with gift baskets and other items donated by local sponsors such as Painting With A Purpose and Harry's Old Place.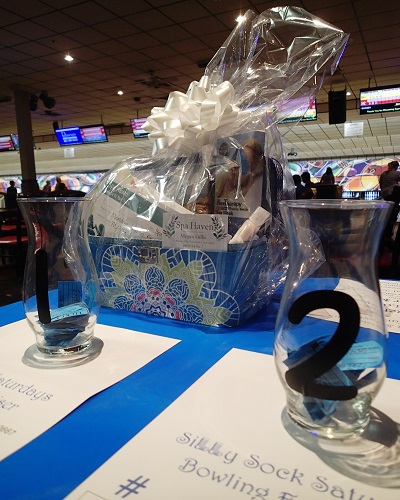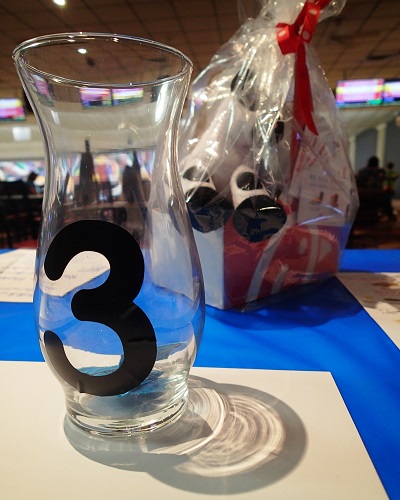 Within the very first hour, the event managed to draw in more than 60 visitors. At the end of the day, more than 80 people had attended, raising more than enough money to cover the expenses for their organization for several months, said Diane Forcier, Zachary's mother.
Zachary received his idea for the fundraiser from his own love of bowling, especially since he visits Cypress Lanes at least twice a week to practice for his school's bowling team.
He was most impressed by the turnout and proceeds during the event that afternoon, and by how many people were willing to attend to support such a good cause such as his.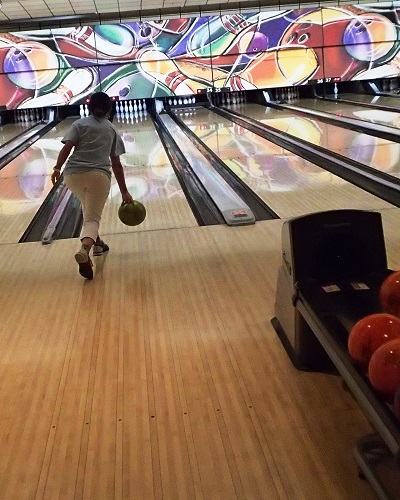 "I see a lot of people enjoying themselves, and that is all what matters to me," he said. "It exceeded my expectations. Because we have people who are coming and having fun, and that is what it is really all about to me."
Silly Socks Saturday collects donations of small toys, school supplies, and toiletries that Zachary and his team then pack into gift bags and distributes every Saturday at Lakeland Regional Hospital.
The name of the organization was inspired by the "silly" blue socks that many of his relatives received at the hospital during their own visits, he said.
Zachary has since spread the good word about his organization to many potential sponsors and volunteers within the area, including Rotary on the Ridge, which not only participated within the event that afternoon, but donated a gift basket for the raffle.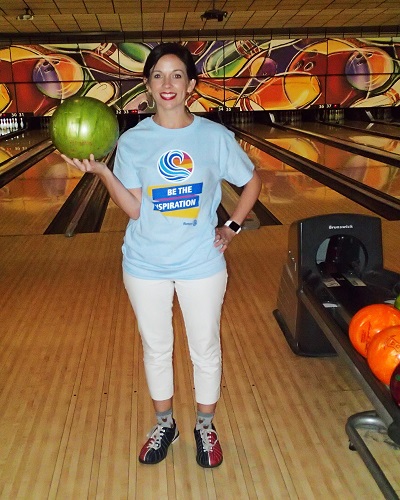 Megan Gillis, one of the Rotary members, and the mother of a daughter who attends school with Zachary, had learned more about Silly Socks following a presentation that Zachary recently provided her group.
As Silly Socks matched the spirit of service surrounding Rotary, she decided that it was one that she and her fellow members would more than support.
"We are proud of what he is doing at such a young age and working within our community is amazing," she said. "If you have ever been in a situation like that in the hospital and needed a little boost of happiness, he definetly brings it."
That Zachary has been able to manage such a non-profit organization, especially as a high school student, has been nothing short of inspirational, and has thus inspired many people to assist him in his endeavors.
"It is a young boy in our local community doing wonderful things, it is a great cause, it is a great way to give back, and it is a great way to support one another," she said. "That he is so young yet he has put so much stock and time within this project, and his dedication, we watched him grow over the past year, and it keeps on expanding overtime, and he is sticking with it."
For more information about Silly Socks Saturdays, visit their website at: http://sillysocksaturdays.com/