Red, White & Boom at LEGOLAND Florida Resort
By Allison Williams
LEGOLAND Florida Resort hosted a Red, White & Boom celebration at the park on July 4.
The celebration kicked off with a dance party outside of the new Great LEGO Race VR Coaster entrance.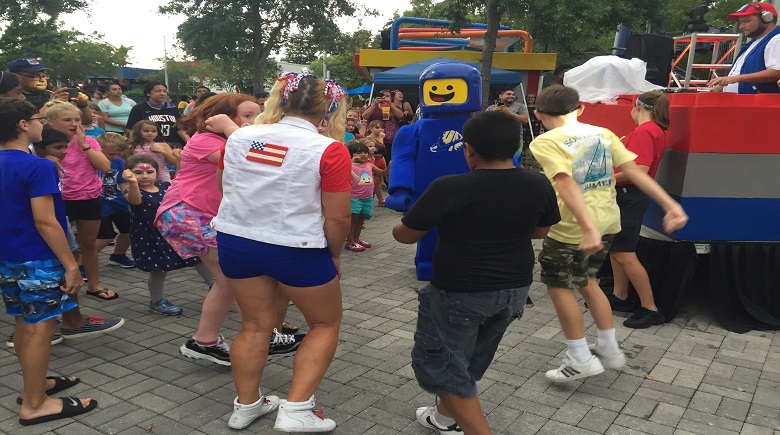 DJ Brick was decked out in his red, white and blue attire and was the evening's music entertainer. He blasted popular songs for children and their families to dance the night away to.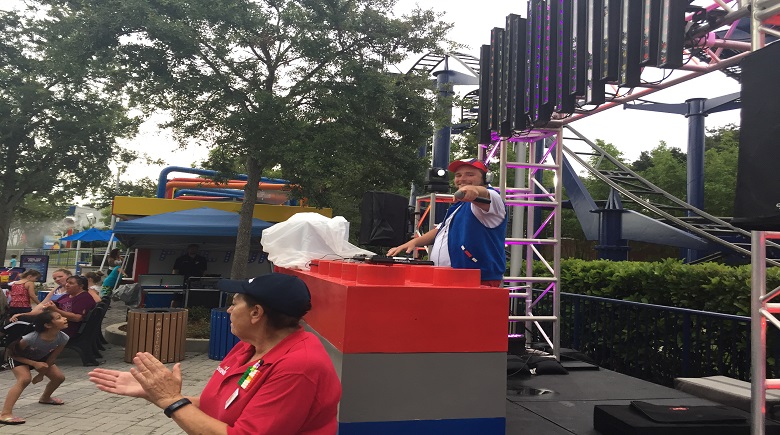 Zola co-hosted the dance party with DJ Brick. She hyped the children up and even parents with a Conga line around the dance floor while DJ Brick played the popular tune, Hot Hot Hot.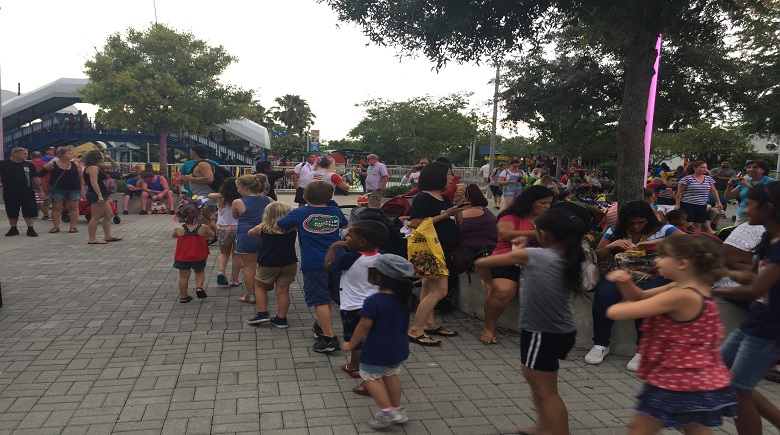 Benny from The LEGO Movie made a special appearance and danced with the children. Benny is known in the LEGO world as one of the fun characters that joins Emmet on his adventure.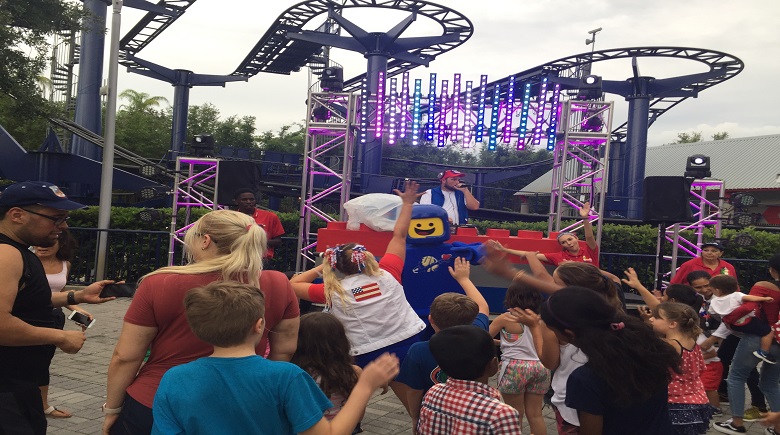 Children are particularly excited about these LEGO characters because LEGOLAND is opening the first ever LEGO Movie World in 2019 and The LEGO Movie 2: The Second Part is also coming out in 2019.
Patriotic stilt walkers made their way over to the dance party as well and took photos with excited children and families.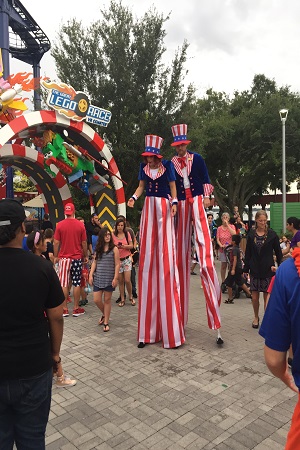 As the dancing festivities continued, Zola gave away prizes to children who showed off their dance moves. After DJ Brick and Zola wrapped up the dance party, they invited guests to make their way to the stadium and lawn for the Red, White and Boom Fireworks Spectacular show.
DJ Brick and Zola also made their way over to the stadium and continued to keep the crowd entertained before the fireworks show.
They got everyone excited by starting with the famous "wave." To keep the audience involved in the show, they also had the crowd participate in fun games where children had the opportunity to win prizes. They played a game where the first person that could present the particular strange item DJ Brick and Zola were looking for would win light-up prizes. The strange items included a toothbrush, ketchup packet, movie stub and fingernail clippers.
Another game Zola likes to call LEGO to LEGO was also played down on stage where children were selected from the audience and split into teams where they raced to build a replica of the LEGO brick display on stage.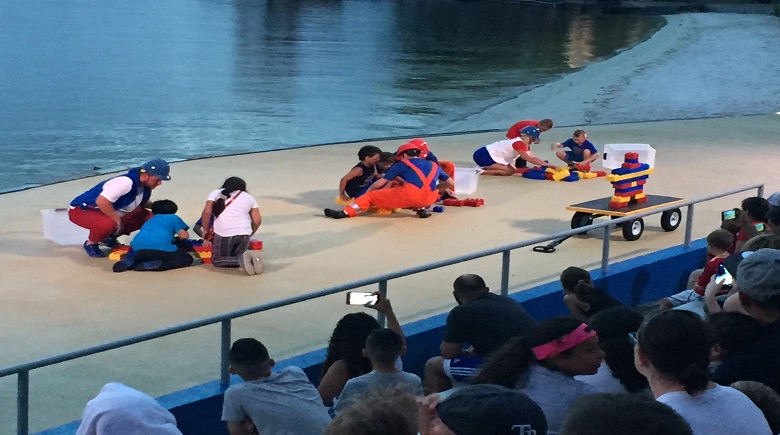 The LEGO City Brick Builders, Hank and Frank kept the fun going by performing a juggling act teaser. They are performing in their very own show in LEGO City Saturdays and Sundays throughout the summer. This show is a family-friendly comedy show with juggling and construction shenanigans.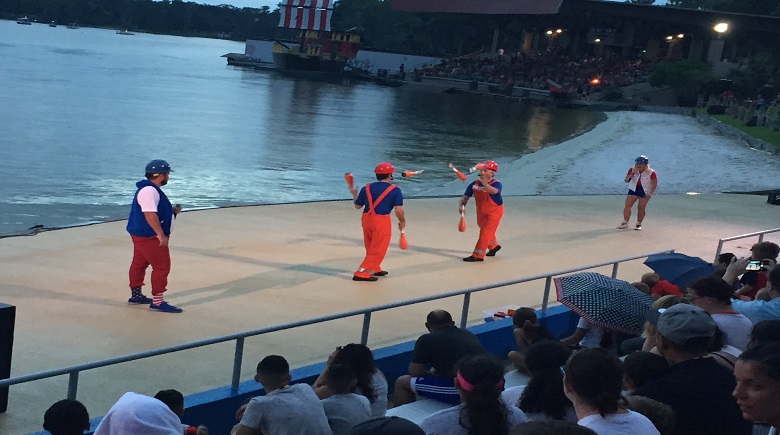 After all the fun and excitement, it was finally time for the fireworks spectacular show to begin. Guests were given special July 4 viewing glasses. Once these were put on, the fireworks transformed into exploding LEGO bricks in the night sky. The audience sat back, relaxed and enjoyed the LEGO-style patriotic fireworks show to end the evening.