Polk County Public Schools Improves to a "B" District for the First Time in Eight Years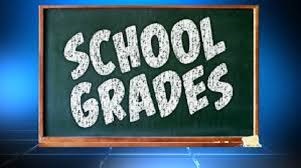 Polk County Public Schools is a "B" district for the first time in eight years, according to grades released by the Florida Department of Education on Wednesday.
"I'm thrilled, absolutely thrilled," said Polk County Public Schools Superintendent Jacqueline Byrd.
"Our 'B' is the result of a huge amount of hard work on the part of every single student, employee, parent, and community supporter of our school district. I am immensely proud of this grade and the huge steps forward our district is taking."
Polk County Public Schools last earned a "B" in 2010. In each of the years since, it has received a grade of "C."
For the first time in seven years, none of the school district's schools earned a grade of "F"; in the 2016-17 school year, the district had three "F" schools.
The district also reduced its number of "D" schools to seven, down from 17 in the 2016-17 school year.
Meanwhile, the number of schools earning a "B" or "C" increased. There are 27 "B" schools, up from 23 last school year, and 66 "C" schools, up from 57 a year ago.
Twenty-three of the district's schools earned a grade of "A," down slightly from 25 in 2016-17.
The two schools that made the biggest jumps were Garner Elementary, which improved from an "F" to a "C," and Mulberry High, which improved from a "D" to a "B."
Garner was among six schools in the second year of a turnaround process after having earned a grade of "D" or "F" for more than two consecutive years. The other schools were Bartow Middle, Griffin Elementary, Kathleen Middle, Lake Alfred Polytech Academy and Lake Marion Creek Middle.
All but two of those schools, Lake Marion Creek and Griffin, improved their grades to a "C." Earlier this year, the School Board contracted with an external operator, Educational Directions, to manage any of the six schools that did not improve to a "C" or better.
An additional highlight from the data released Wednesday is that three high schools, including Mulberry High, improved their grades: Mulberry High jumped from a D to a B, George Jenkins High improved from a "C" to a "B," and Lakeland High improved from a "C" to a "B." In 2016-17, no traditional public high school in Polk County scored higher than a C.
Polk County is now ranked 50th out of 67 school districts in the state, a jump from 56th a year ago.
Polk County Public Schools' school grades data includes both traditional and charter schools. See the complete reports on Florida's latest schools grades at 
https://tinyurl.com/yd2yjqk2
.