Black-Eyed Soozie Raises Funds For Fan's Medical Expenses
by James Coulter
For the past five years, Michael Townsend has lived up to his nickname, "Hippie", by growing his hair shoulder length and weaving it into a tight braid.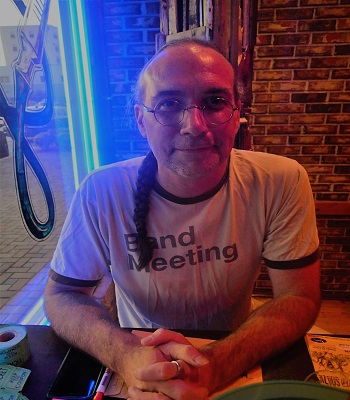 Usually, he has grown out his hair to donate to the charity, Locks of Love, but he has been unable to continue doing that ever since his hair started turning grey.
Wanting to donate his hair to a good cause, Townsend decided to do the next best thing: sell his hair to help cover the medical expenses of his close friend.
Townsend did exactly that with the help of his favorite band, Black-Eyed Soozie, during a fundraiser Saturday evening at Jessie's Bar in Winter Haven.
Both he and his friend have been fans of the band ever since it started in 1995, so he only considered it fitting to have them help host the fundraiser in his honor.
During the event, attendees could cast their votes whether or not to cut Hippie's hair by donating their money into two jars: one to vote to cut his hair, the other to save it.
In the end, the vote to cut his hair received the most money, and Hippie gladly cut his hair to sell as a prize for the donations raised.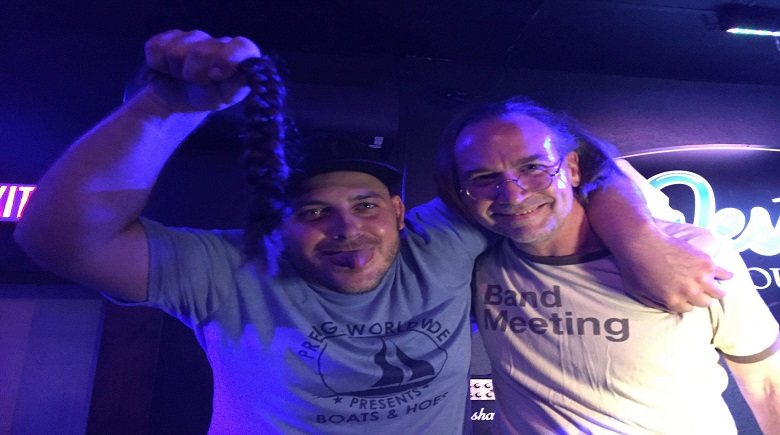 "This is an idea that I had, and I'm grateful that Carlos Unzueta [the band leader] was kind to donate their time to have this fundraiser," he said. "We are excited for whatever turnout we get and what money we can raise for them."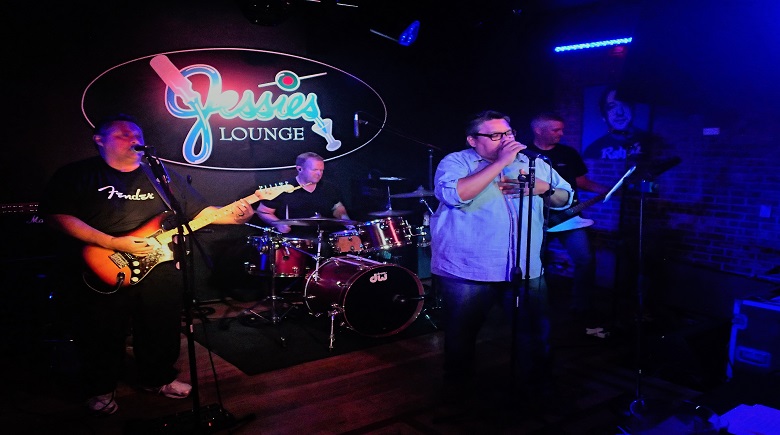 Formed in 1995, Black-Eyed Soozie was a true 1990s band, playing covers of popular 1980s and 1990s songs, and developing a musical style similar to that of other bands during that decade.
Aside from Carlos Unzueta, the main vocalist and band leader, the other four members include Jake Cockrell, bass player, Rafael Unzueta, lead guitarist, and Dale Black, lead drummer.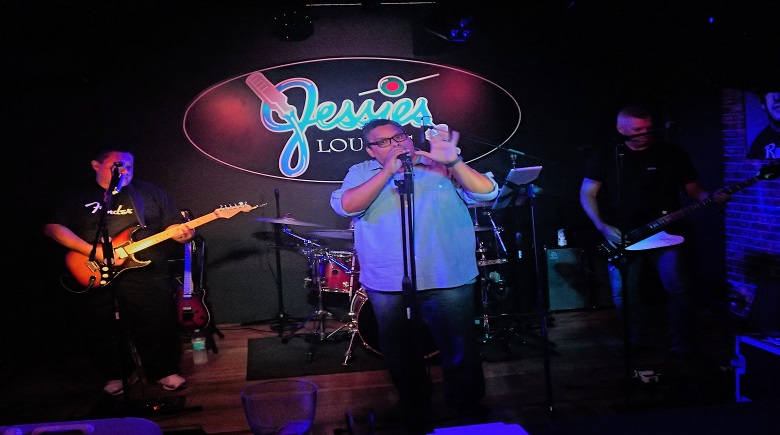 Though all four band members shared the same hometown of Lake Wales, they each had a distinct musical style that blended together within their group to create a style unique to them.
The band would continue to play local venues up until the 2000s when they disbanded. By that time, most of them had married and started families, leaving them little time for music.
Occasionally, during events such as this, the band would get back together to play the occasional venue and perform the same great music they became famous for.
"It is a great turnout," Unzueta said. "There are so many friends out here who used to follow us back in the 1990s who are here tonight, so it is cool to see fans from the old days here partying with us still."
Black-Eyed Soozie had one of their first gigs at the pub along Third Street in Winter Haven. More than 20 years later, they returned once again to the location to help out a loyal fan who had been with them since the very beginning.
The proceeds from their performance that evening would go towards the medical expenses of Rob Church, a long-time fan who recently received a double lung transplant after an initial single lung transplant was rejected.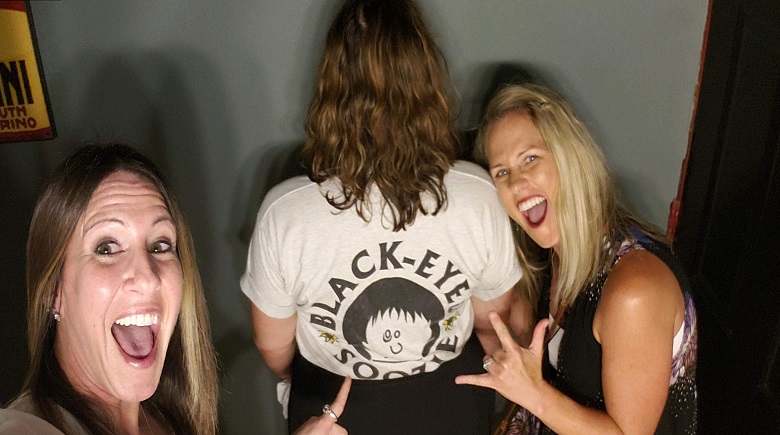 Jessie Scubna, owner of Jessie's Bar, has been a fan of the band herself since the 1990s, and she loves the energy that their music produces. As such, she was more than honored to host their venue that evening.
"Rob is a good friend of ours, so when we were approached to do this, it is something that we wanted to do," she said.
Overall, the band successfully managed to raise $1,500 for their closest friends and fan, and they are more than overwhelmed by the turnout and support they received that evening.
"The biggest thing is that we came here with the main goal of raising money for our friend Rob," Unzueta said. "Anything we can raise will help him out, so we are excited about this."
For more information about the band, visit their Facebook page: https://www.facebook.com/blackeyedsoozie